Australian Op Shops are also sometimes called charity shops or thrift stores. When you live in Australia, you probably already know that these shops are often full of second quality goods. Many shop in them on a regular basis and some home owners have even used them to furnish their entire homes.
To many outdoor enthusiasts, op shops are packed with treasures. They are now such a popular way of shopping in Australia that you can find many of them on Google maps. In Google, put in op shops near me and your local store selection should pop up.
What Can You Buy in Op Shops?
You can buy anything from heaven and earth in op shops. Locals donate stuff that they don't want any longer or don't need. It is a great way of recycling and reusing things that you don't need any more.
If you no longer have the time to fit an outdoor camping lifestyle or explore the bush, donating what you no longer need to an op shop is a great idea.
Outdoor enthusiasts can find anything from camping stoves to tents in op shops.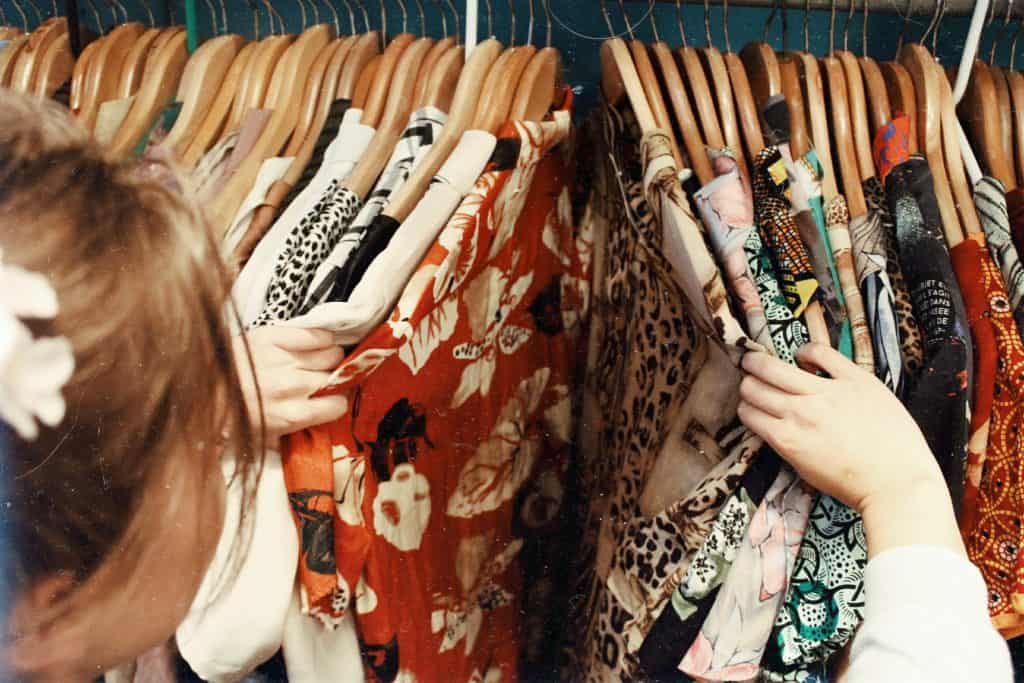 Why You Should Shop In Your Local Op Shop
Before you head out and buy new gear for your camping adventure, you should check out your local op shops. You never know what you are going to find.
As all outdoor enthusiasts know, camping and outdoor equipment is not cheap. When you get the opportunity to save money, you should grab it with both hands. Saving money is the top reason why you should shop in your local op shop.
Most of the gear you find in op shops is good quality. Most shops have strict policies and don't take in donations that are not in good shape. Instead of throwing things away, taking them to an op shop is becoming increasingly popular, but what you donate should be in good condition.
Shopping in an op shop is a great way of cutting down on camping gear and everyday items going into landfill. Believe it or not, you can even find things such as awnings in op shops.
When you are just getting into camping, or not sure if you are going to like it, exploring what you find in op shops is a great way of getting started.
Before you go wild in your local op shops make a list of the things you need.
Include everything on your list from pots and pans to larger items such as awnings. Op shops are fantastic places to pick up things like sleeping bags and ground covers.
You should also look out for fold-away chairs and tables that are suitable for camping.
Op shops are also fantastic places to pick up camp stoves and cooking gear that you may also need.
Can I Buy Clothes in Op Shops?
Yes, you can certainly buy clothes in op shops.
Once again, buying second hand outdoor clothing is a great way of saving money. Anything to do with an outdoor or camping lifestyle is more expensive. That applies to both clothes and footwear.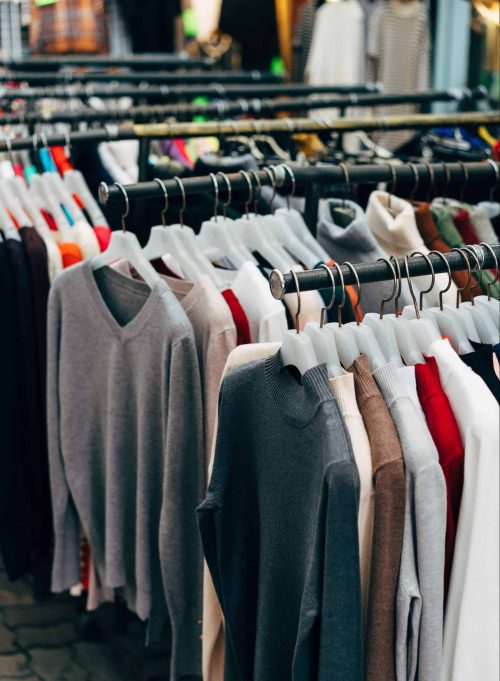 Normally, you can't bargain in op shops. However, if you buy a larger lot, there may be room for negotiation.
It is always worth trying your hand at negotiating the price down if you can.
As with everything else in life, setting a budget is a good idea. If you are just getting into camping, you will know how expensive it is to get set up.
Op shops are cheap and it is easy to get carried away. To make sure that you can comfortably afford all of the necessities, it is best to avoid buying the things that you don't need.
Try to stick to your budget as much as you can.
Op shops have different policies when it comes to returning goods. Most of the time, you will find that your local shop does not allow it.
The exception could be if you come home and notice damages. If so, call the shop straight away and tell them that you have spotted a problem. Do your best to return the damaged item as soon as possible.
If an item has been donated to the shop slightly damaged, you often find it has a sticker on it. Shop staff inspect donated items before they are put up for sale. Most op shops are reluctant to sell damaged goods.
Inspect What You Are About to Buy
Should I inspect the items I am about to buy?
Never assume that the item you are about to buy has nothing wrong with it. Take your time and inspect the goods that you are thinking about buying.
That may be slightly awkward when it comes to larger items. However, for smaller items such as camping stoves and other gear, inspecting the goods before you leave the store is relatively easy.
When you are shopping for larger items, you need to make sure that they are going to suit their purpose. If you are buying an awning or ground cover make sure it is the right size for your needs.
Also, make sure that ground covers and awnings don't have any holes and tears in them.
When you come home, put them up in your garden and give them a good clean. When awnings and groundcovers are stored, they may pick up mould and fungus. Leave them in the sun, clean them and spray with anti fungal spray.
You should also check that awnings are still waterproof.
Op shops really are a fantastic way of saving money. If you have not visited your local op shop yet, you should give it a try. Re-using is the way forward when it comes to saving both money and the environment.
Put in op shops near me and find out what local shops that you have in your area. If you pass an op shop on your travels, take the time to drop in. You never know what treasures you will find.