Constant walking on uneven surfaces can take a toll on your muscles and puts our body through extremes of unnatural pressure.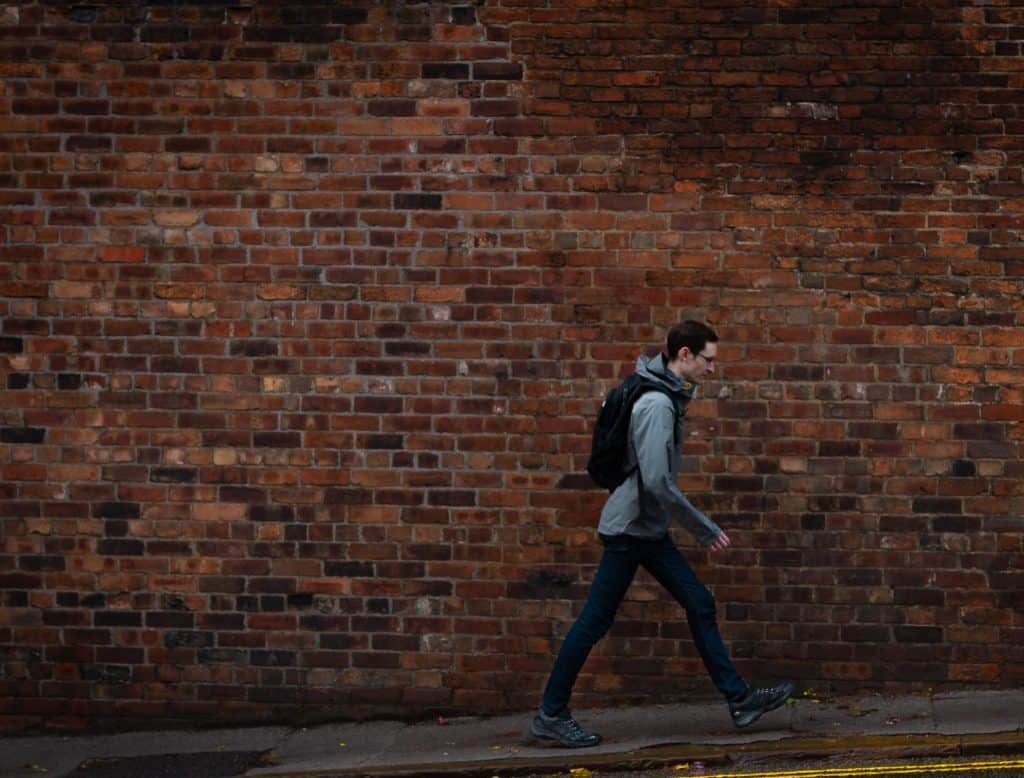 MBT stands for Masai Barefoot Technology — one of the world's leading shoe brands that is known for its unique design catering to foot health. These shoes are known for having multi-layered, cured soles that create a unique lever spring action. This stimulates walking on sand even on uneven surfaces and creates a natural balanced walking posture, increased shock absorption for joints, and trains the whole body to walk and move correctly.
Not sure which MBT shoe is the right fit for your feet?
Check out our detailed rundown of the best MBT shoes on the market today:
Very seldom can you find a shoe that combines style and functionality well — but the MBT Sport 3 can do just that with ease. This pair features an upper made of a unique blend of faux leather and mesh that not only adds comfort when walking but also keeps your feet breathable and dry. It comes with a lace up vamp that helps customize the shoe for a more secured fit. Its Pivot Axis and medium-high midsole promotes active rolling with each step — so you're guaranteed to have a more balanced walk.
Key Features:
Patented curved outsole
MBT sensor technology
Pivot Axis midsole
Faux leather and mesh upper
Lace up closure
Non-marking rubber outsole
Verdict: The MBT Sport 3 is an athletic-styled shoe that works great for both serious exercise as well as everyday activities. Like most MBT shoes on this list, it comes with MBT's patented sole structure that creates a soft surface akin to walking on a sandy beach.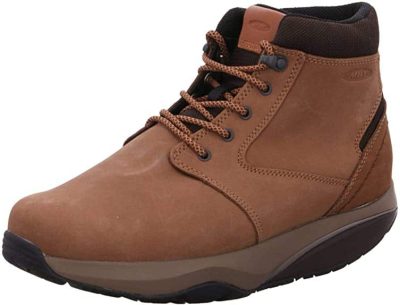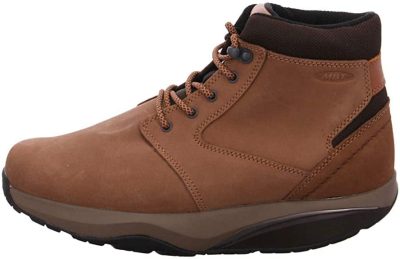 If you're looking for a comfortable pair of shoes to wear during cold weather, then the MBT Jomo is a great option for you. On the outside, these shoes look like your ordinary ankle boots, but they offer a lot of health benefits that can't really compare. It features the patented MBT sole that challenges your core strengthening muscles to be more active. Its unique construction features a Nubuck leather upper that is bolstered with a mesh footbed — allowing you to walk comfortable no matter the surface.
Key Features:
High rocker sole

Mesh foot bed

Sensor technology midsole

Non-marking vibram outsole

High abrasion rubber outsole

Nubuck leather upper
Verdict: The MBT Jomo comes in a stylish ankle boot design that you can pair with casual outfits or use for more serious walking. With its signature rocker sole, this pair of shoes generates an increased level of rolling action that keeps your walk properly balanced and supported.
Stability is key to provide a comfortable, even walk — and the MBT Colorado X focuses on just that. It features the trademark Rocker Bottom of MBT shoes that helps match the natural movement of your feet to keep you stable, while its gentle roll technology promotes natural cushioning for added comfort. This outdoor shoe comes in a sporty design that's perfect for casual everyday activities and for fitness walking.
Key Features:
Mesh footbed

MBT high abrasion rubber outsole

Rocker bottom midsole

Pivot Axis technology

Tri-density midsole
Verdict: Whether its a brisk walk or a long distance trek, you can be confident that the MBT Colorado X can get you through anything. Its Pivot Axis midsole not only provides proper cushioning but also creates an ideal foot striking platform to encourage a forward motion while walking — designed to enhance support and stability.
Worried about back pain? The MBT Mawensi is specifically designed for long distance walks as it provides the required added cushioning for comfort and improved midfoot to forefoot transition that helps keep your posture and balance. Featuring the signature MBT Sensor Technology, this pair also does a great job at absorbing shock — placing less stress on your back and muscles.
Key Features:
Pivot Axis midsole

Synthetic rubber upper

EVA footbed

MBT Sensor Technology

Non-marking rubber outsole
Verdict: MBT shoes are already durable as is, but the MBT Mawensi takes this a step further by featuring a synthetic rubber construction that's guaranteed to last for years. Its EVA footbed provides proper cushioning while non-marking rubber outsole provides all-around support and balance.
The MBT Zee 18 is a sporty running shoe that takes breathability to a whole new level. At the top of its many features is its soft upper that's made of mesh overlays that provide proper temperature management. It comes with a removable anti-microbial footbed that has moisture-wicking capabilities to prevent sweat from accumulating — always ensuring your feet are dry and comfy.
Key Features:
Air mesh upper

Removable anti-microbial footbed

Tri-density rocker sole

High abrasion rubber outsole

Pivot Axis technology

MBT Sensor Technology

Drylex 360 moisture management
Verdict: Accepted by the American Podiatric Medical Association for promoting quality foot health support, the MBT Zee 18 is your answer to all your joint and muscle pain issues. The combination of its Tri-density rocker sole and rubber outsole ensures that you have maximum cushioning and shock absorption.
THE BEST MBT SHOES -- WHY BUY ONE ANYWAY?
MBT shoes are not only sporty and modern -- they also take the strain off your spine and joints.
Unlike traditional trainers, MBT shoes are developed to cure back and joint problems. They work by changing your normal passive walk into an active gait pattern that is not only gentler on your back, but also stabilizes the pelvis and spine.
Its patented curved layer sole lengthens the body into an upright position that encourage use of neglected muscle groups to help you maintain a center of balance when walking.