Best Overall
Darche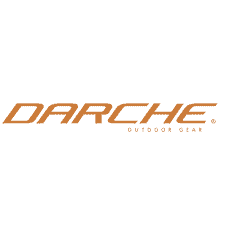 Our pick as the best 4wd awning for ease of use, value for money and quality
New
Nomad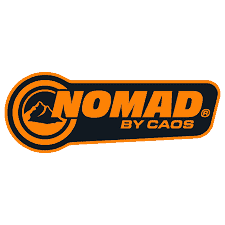 It is a lightweight and easy-to-use 4wd awning that is made of durable canvas and has a sturdy frame.
Heavy Duty
Supapeg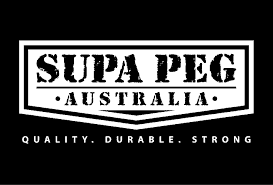 The Supapeg Outbound Freestanding Awning is a great choice if you are looking for a heavy-duty freestanding awning.
Popular
Oztent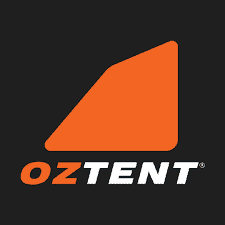 It is a very popular 4wd awning and is perfect for those who need something lightweight and easy to set up.
Best Budget
XTM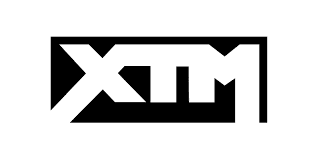 The XTM 4X4 270 Awning is a very popular 4wd 270 degree awning that is perfect for those who need something lightweight and easy to set up.
We're reader-supported. When you buy through links on our site, we may earn an affiliate commission.
For those who love camping, having the right gear and equipment is paramount. You can't head out for your outdoor event without the proper and necessary kit. Regardless of whether you're an experienced camper or not, you can't afford to be less prepared. That's why you need to get in touch with the best online camping stores for all the camping gear you need. Here is a list of the 5 best online camping stores to buy camping kit from.
This is our recommendation for the best online camping stores in Australia
The Best Online Camping Stores in 2023

Tentworld has established itself as one of the best options to choose from when buying camping kits and supplies. One of the great things about this online store is that it stocks more than 100 brands to choose from. If you're a brand specific person, you can't get disappointed when buying from them. You'll be able to order what you need and get going on your camping trip. The store has 13 locations around Australia where this store serves its customers. Whether you're an experienced camper or a newbie in outdoor activities, you'll find this store exciting since it stocks everything you need for your trip. From complex to simple equipment, you're guaranteed of finding what you need here.
Features
The store has amazing offers for campers. You need to keep checking so that you take advantage of the offers available.

The store takes pride in stocking a wide range of products from different brands to satisfy the needs of its customers

The website has a great design that allows for easy navigation


The online shopping experience is easy to go through
Verdict: If you're looking for an online camping store that will cater for your needs with precision, this is one you should highly consider. With this store, you'll have a wide array of products to choose from and make your outdoor experience one to remember. Lastly, for the camper who wants affordable, yet high quality products, this is a store you can depend on.
Home of Kings' 4wd and outdoor equipments, 4WD Supa Centre has grown its branches to 20 mainland states and territories all over Australia in just a span of a decade since its operating period. 4WD Supa Centre stores showcases all range of high-quality products that you can view and test before making the decision.
Features
Offers only the best and high quality products
Wide range of 4wd to camping equipments and accessories
24/7 callcentre support for customers
Actual huge showcase stores with full stock displays
Order tracking option on the website is available
Daily promotional and limited price drop deals
Verdict: With lots of products showcased in an online store, a website might get overwhelming to browse and look at. But not Outback Equipment, as their website is neatly organized and all products are contained in categories and menu navigation links. You can also save heaps of money as the products sold on their website are cheaply priced. 
Outback Equipment is your go-to Australian store for all outdoor equipment you can imagine! It has a wide range of product categories starting from 4×4 camping to marine hardwares and rv accessories. With its concise navigational menu, you are sure to find what you are looking for in your next adventure.
Features
Offers only the best and high quality products
Wide range of 4wd to camping equipments and accessories
24/7 callcentre support for customers
Actual huge showcase stores with full stock displays
Order tracking option on the website is available
Daily promotional and limited price drop deals
Verdict: As 4WD Supa Centre stores are partnering to more local businesses, their fully-stocked showrooms are almost everywhere in Australia and can be easily accessed. Have a desired product in mind? Head over to your nearest 4WD Supa Centre store to get an actual view and feeling before you make the next big purchase! 
Mountain Designs are mainly focused for on-foot ventures such as hiking, trekking, climbing, running, camping, etc. With its bold legacy to push the unknown routes and beat the limits, the adventure-focused online business store are now providing not just equipments but also a wide rang of apparels for travelers.
Features
Pioneer of world-renowned product designs
Focused on camping equipments and apparel
Simple, neat, and organized website for products
Shop by categories, brands, and even gender
Apparels range from gender to age
Long list of brands to choose for your products
Verdict: Started from a one-man retailing store for mountaineering but now a revolutionary store that showcased innovative and functional designs that were adopted later on by other competing brands. If you are one of the daring and are excited for epic twists and turns of whatever your ventures will take you, then suit up with Mountain Designs.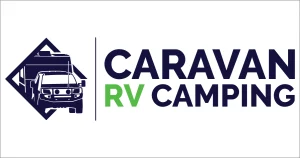 As Australia's number one caravan and accessories online superstore, Caravan RV Camping has the most comprehensive range of RV products which are competitively priced even for budgeted adventurers. They are focused on the customer's value by providing promotional discounts not just in items but also in shipping rates. 
Features
Highly organized navigation system for all caravan products
Focused on caravan appliances, 4WD accessories, and camping equipment
Featured page for best selling items and top brands
Offers products from the best, big Australian and international caravan brands
Live chat support for best customer experience
Best and 5-star reviews from satisfied customers
Verdict: Intrigued as to why they are the number one choice of campers and explorers? Why not try them today to experience their high-quality products and customer service! They are the largest online store for almost all kinds of caravan products in Australia and all their customer's happy testimonials throughout the years will tell the story. 
6. Brisbane Disposals & Camping

Brisbane Disposals & Camping offer one of the best online camping products to its customers. They have everything you need to get prepared for your camping trip. The customer service is always ready to attend to the needs of individual customers. They understand that every customer has their own preferences and that's why they are keen to meet their unique needs with utmost professionalism. With over 40 years of experience, you're sure to get all you need from this store.
Features
The store has a well-organized website that connects with customers from far and wide to offer the best camping solutions.
There is a wholesale category at their website for those interested in buying wholesale products
There is a fully functional newsletter that informs their target market on the new products on offer and any other information.
High quality system for ordering products online where customers can navigate with ease
Verdict: This is the ideal online store for anyone who wants to get the best in quality. Whether you're buying as an individual or an agency, this is an online camping store you can trust to offer you the very best. Also, it is an online store with fast delivery and timely response to the queries of customers. Try it out for all your camping needs.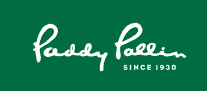 Paddy Pallin deserves to be on this list. The history of this online store is worth telling. It was born out of the dissatisfaction of using less quality and ineffective camping kits. It came as a solution to the frustration of campers who could not get the experience they wanted because of lack of proper camping kit. It is for this reason that the online retail store has grown to become the popular brand it is today. Anyone who loves camping and outdoor events has the opportunity to purchase camping equipment and suppliers from Paddy Pallin.
Features
There is a chance for paid membership that gives access to discounts and other benefits.
There is an option for free delivery, which makes the online shop a preferred one among camping and outdoor events enthusiasts.
They constantly give their customers discount deals, which is a huge benefit for outdoor lovers
The design of the online store is excellent and high quality as it gives customers the option to shop either by brand or category.
Verdict:The decades that this online store has been in operation are enough to place it as one of the best in the industry. Here, you can get all you need to make your event a memorable one. Consider them for your next outdoor event.
8. Mont Adventure Equipment

Features
The design of the website allows customers to shop with ease. You can either shop by category or brand.
There are different brands to choose from, thus giving customers an opportunity to decide according to their needs and preferences.
Delivery services are available for customers.
Updates are provided through their online platform to inform customers of the new products on offer
Verdict:If you're searching for a company with a global reach and ability to offer the best quality products in the market, this is one you can truly rely on. The experience of the company in meeting the unique and general needs of camping enthusiasts makes it a reliable online store to consider.
Desert Dwellers not only offer one of the best camping equipment for campers, but also offer advice on where the right camping spots are. This makes it one of the best online camping stores out there. If you visit their online store, you'll see a wide range of products specifically designed for the best experience.
Features
Their website is well designed with colorful images of what they offer
Navigating through the website is easy for customers especially those without online shopping experience

A wide range of products gives customers a wider room for choice on what to buy
Verdict: Indeed, this store is an ideal choice for campers looking forward for a trip full of adventure and fun. The camping equipment, gear, and supplies offered here are best suited for the avid camper.