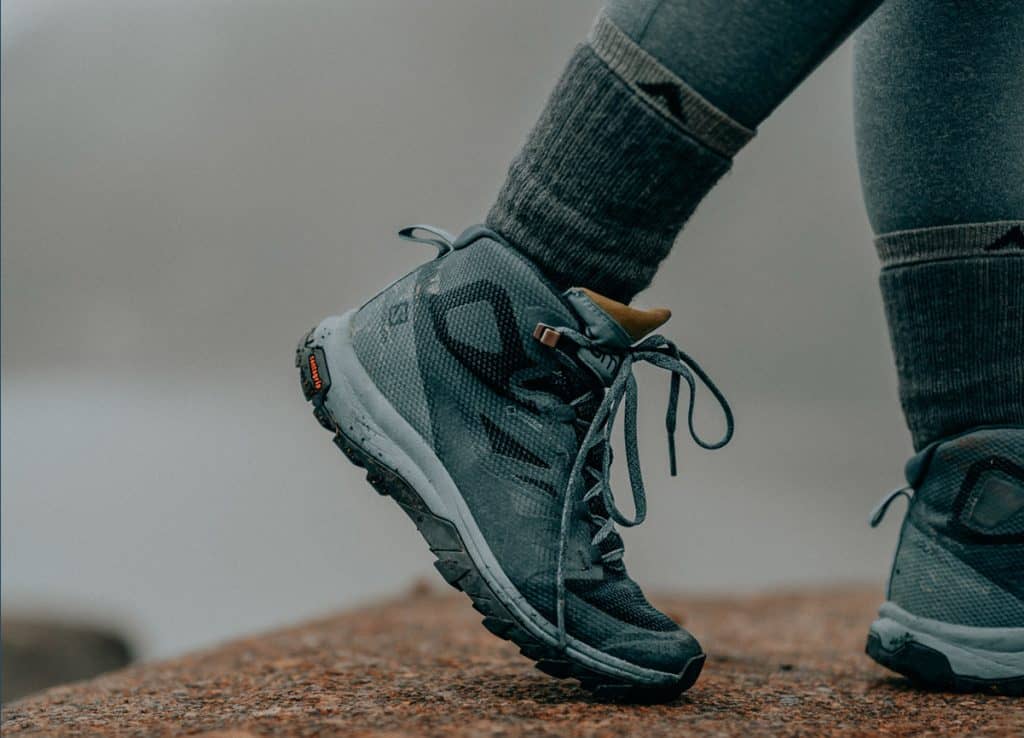 Whether you're an experienced hiker or an absolute novice, nothing compares to the comfort brought about by the best pair of hiking socks.
Hiking socks are critical to keep your feet dry and comfortable. Unlike regular cotton socks, a great pair of hiking socks will keep your feet less sweaty and cushioned, which in turn stops painful blisters from forming as your shoe rubs against the back of your feet while your hike.
But with all the different brands on the market today, choosing the right pair can be confusing.
Don't worry; we've got you — and your feet — covered. Here is our list of the best hiking socks in 2023:
Designed to be used all year-round no matter the weather, the BRIDGEDALE Midweight Boot Height Merino Hiking Socks tops our list because of its durable and versatile build. It features the brand's patented Fusion Technology — a specialized blend of Enduro wool, nylon, Endurotil and lycra — that is designed to provide balanced insulation, moisture control and gives you a perfect snug fit to perform your best on whatever hiking trail.
Key features:
High cut style

44% Enduro Wool

38% Nylon/polyamide

17% Endurofil/Polypropylene

1% Lycra/Elastane

Anti-shock cushioning

Scaffold core

Durable nylon knit upper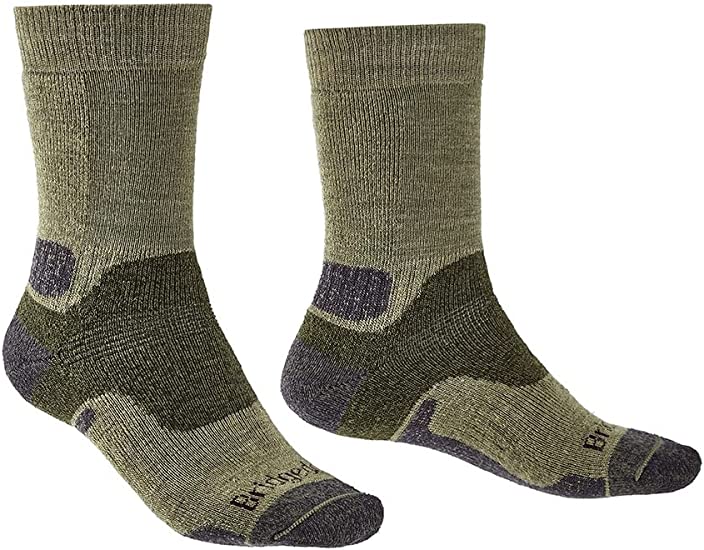 Verdict: The BRIDGEDALE Midweight Boot Height Merino Hiking Socks combine the best fabric blends to give you the highest levels of comfort and durability. Aside from its high quality construction, it also has a Scaffold Core that provides a close fit that ensures they don't bunch up or slip down, and also retains its shape after machine washing.
If you're looking for a sustainable, eco-friendly option, the SMARTWOOL Hike Full Cushion Crew Sock is your best bet. At the top of its list of features is its Merino wool blend construction — made with natural fiber grown by Merino sheep which makes it thinner and softer than regular wool. The fabric is also naturally anti-bacterial with enough moisture-wicking technology to keep your feet free from sweat and odor.
Key features:
56% Merino wool

11% nylon

31% recycled nylon

2% elastane

Flat knit toe seam for secure fit

Elasticized arch brace

Shred shield technology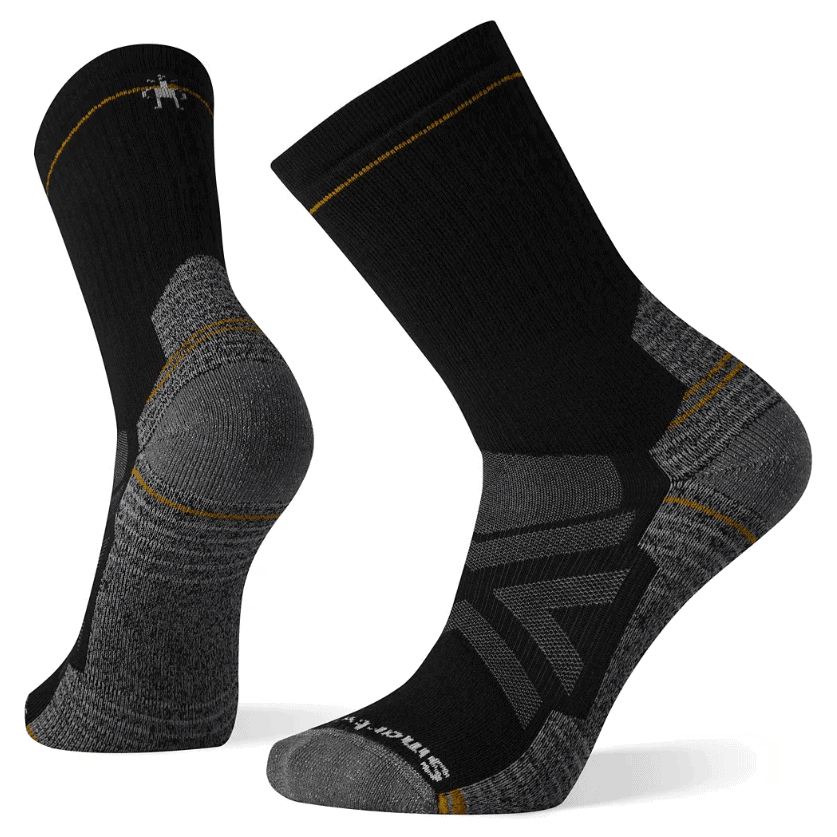 Verdict: Made with recycled materials to reduce your environmental footprint, SMARTWOOL Hike Full Cushion Crew Socks offers full cushioning on the entire sock, coupled with strategically placed areas of compression under the arch and around the ankle to ensure a snug fit — perfect for those long days on the trail.
If hiking boots are your choice footwear, then you'll definitely love the DARN TOUGH Midweight Hiker Boot Socks. These hiking socks feature a mid-calf height, ensuring complete protection for your ankles and to reduce friction between your feet and boots. It also features a special fusion technology which means seams are almost undetectable through its high density knitting — giving you great fit without the added bulk.
Key features:
Undetectable seam fusion with high density knitting

64% Merino Wool

33% Nylon

3% Lycra Spandex

Unisex design

Mid calf height

Full cushioning

Ribbed outer support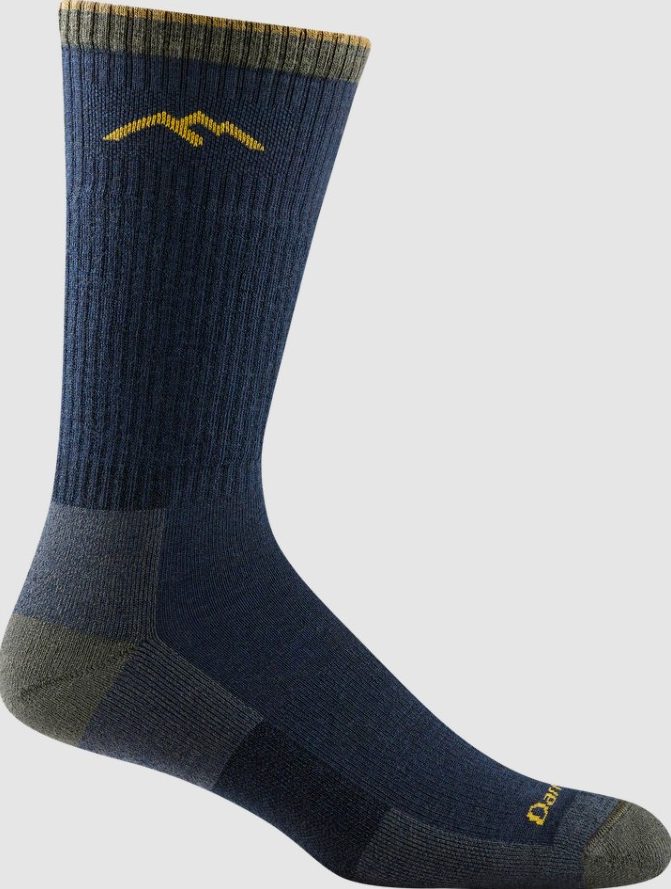 Verdict: Perfect for hiking across different seasons, the DARN TOUGH Midweight Hiker Boot Socks has a Merino wool blend construction that provides the right amount of temperature control for both cold and warm climates. Its medium weight and performance fit means they stay up and don't bunch up even after longer use.
As its name suggests, the WIGWAM Merino Comfort Hiking Socks focuses on comfort above all else. Its standout feature is its unique construction: it's built with Merino Wool — a soft fabric that does not itch or rub the skin to prevent blister build up. This pair also provides the right amount of stretch because of its combination of nylon and elastic fabric that not only gives you performance fit, but also prevents the sock from falling down when walking. These hiking socks are fully cushioned throughout the foot and leg, adding an extra layer of comfort and stability. 
Key Features:
Silk and Coolmax technology

52% Merino Wool

34% Stretch nylon

2% Polyester

2% Spandex

Elasticized arch panel

Ultra smooth seamless toe closure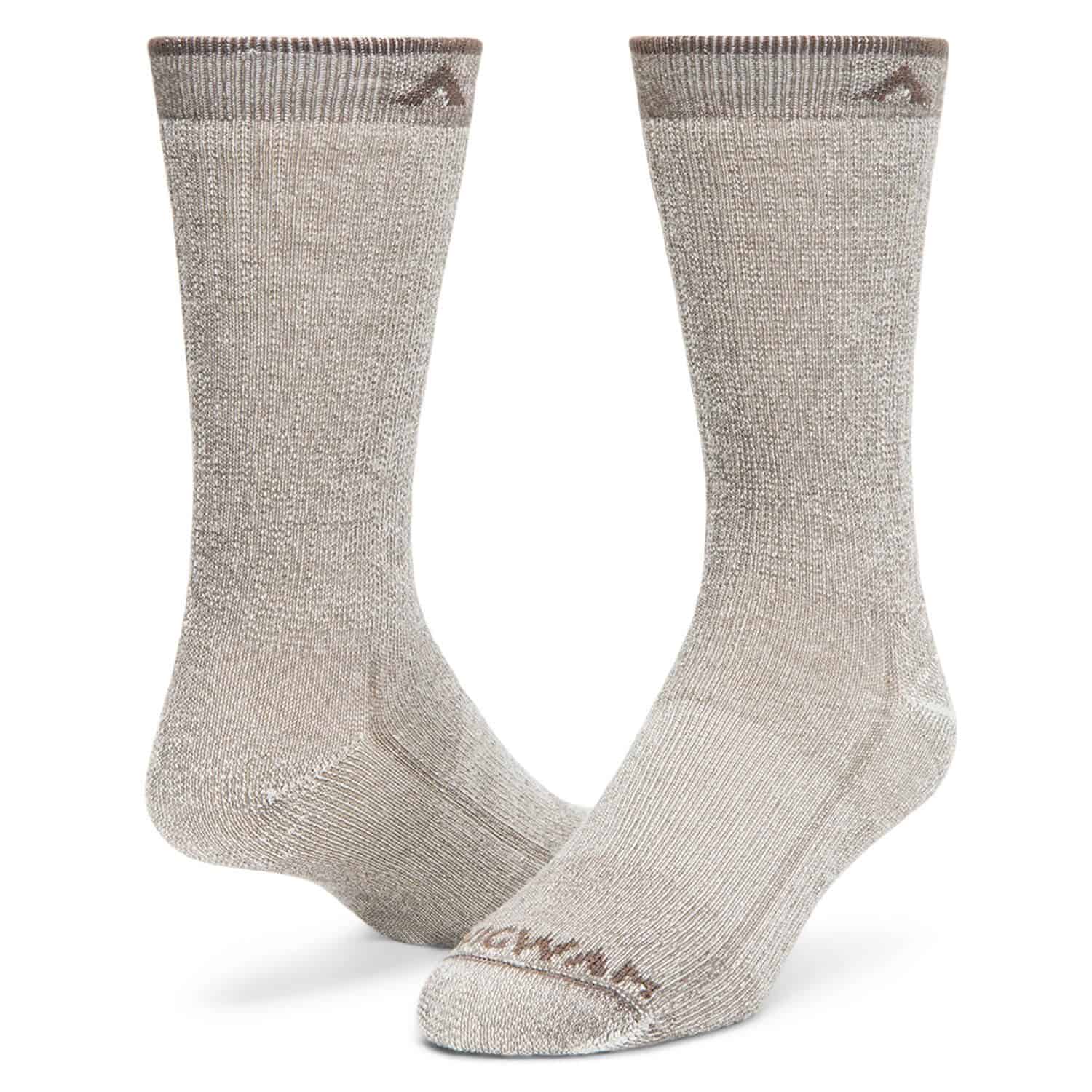 Verdict: The WIGWAM Merino Comfort Hiking Socks are guaranteed to keep your feet both dry and comfortable. Manufactured with high quality Merino wool, this midweight sock prevents itching with a foot-hugging fit and comfort seamless toe closure. It also has insulating properties that help reduce odor that comes with sweat.
Hiking in cold weather? The 1000 MILE Heat Double Layer Walk Socks are sure to keep your feet dry and toasty even in the harshest of winters. These performance hiking socks feature a patented construction of Nilit Heat yarn that is designed not only to provide maximum comfort but also ensures that your feet are warm and protected despite any change in the weather. Completely sustainable and eco-friendly, this yarn is made using coffee charcoal and nylon fiber that provides natural insulation and temperature-regulating properties.
Key Features:
Nilit heat warming inner lining

100% polyamide

Top venting for added breathability

Arch bracing for additional support

Anti-bacterial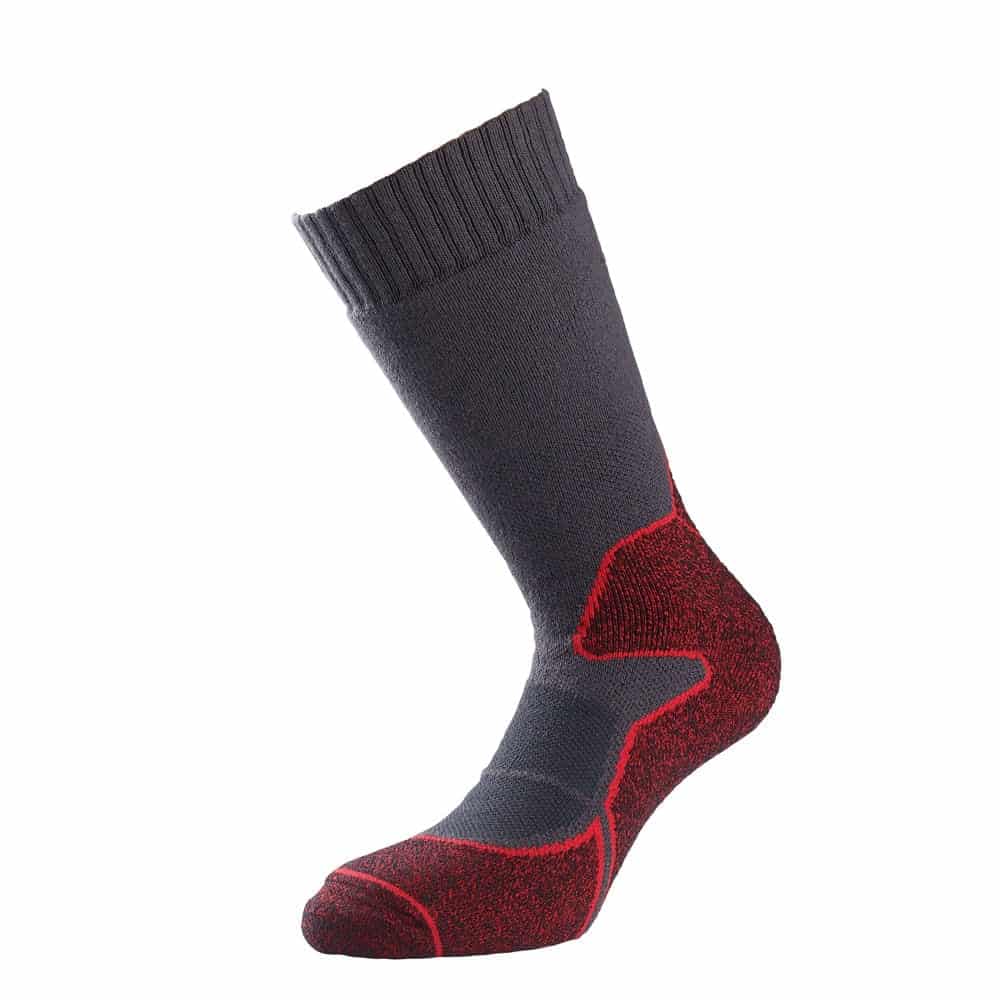 Verdict: As its name suggests, the 1000 MILE Heat Double Layer Walk Sock features a thick double layer that not only keeps your feet dry but also regulates heat even in the coldest temperatures. Despite its thick build and all-over padding, this pair of hiking socks remains breathable with an inner layer that wicks away sweat for maximum comfort no matter the weather.
THE BEST HIKING SOCKS -- WHY SHOULD YOU BUY ONE ANYWAY?
No one wants a hike that ends in painful blisters on your feet.
If you share this problem, then hiking socks are the ultimate solution.
THE BEST HIKING SOCKS -- BUYING GUIDE
To choose the right pair of socks for hiking, here are a few important factors to consider: