If you're looking for the best yoga clothing brands in 2023, you've come to the right place. In this blog post, we'll discuss five of the best yoga brands on the market today. We'll take a look at each brand's history, as well as their current line of yoga clothes. So whether you're just starting your yoga practice or you're a seasoned pro, read on for the best yoga clothing brands of 2023!
Yoga is challenging enough on its own, but it's made even harder when you're struggling with uncomfortable yoga clothes.
Even if you're just beginning your yoga practice, you've probably realized that the quality and fit of yoga clothes vary widely from brand to brand. This is why choosing the right brand of yoga clothes is an important decision to make — the right brand should combine the basic factors of comfort, functionality, and of course, style.
We know there are countless yoga clothing brands out there. So we made this list based on a variety of different factors — from fabrics, and sizing to sustainability — to give you a rundown of the 6 best yoga clothing brands for you to choose from this year.
Lululemon is a Canadian brand that has been selling yoga clothing in Australia for some time now. 
The fit, feel and quality of lululemon clothing is what makes this brand stand out. Although it is a bit more expensive than other brands, you will get literally years of wear from any items.
The fabrics are buttery soft, hide the lumps and bumps whilst never missing a beat performance wise.
Our top pick from this brand:
Verdict: Lululemon is our standout favourite as the quality is second to none. Sizes are always accurate so you can feel confident making purchases online. Delivery time is always fast and items usually arrive within a couple of days.
2. Dharma Bums Yoga and Activewear
Dharma Bums is a Sydney-based yoga clothing brand that specializes in producing ethical and sustainable activewear. Their unique designs are all hand-drawn and painted on high-quality performance fabrics. This brand is known for its sleek designs with mesh panel cut-outs that inch you in all the right places, giving you enough space to move and stretch.
Our top pick from this brand: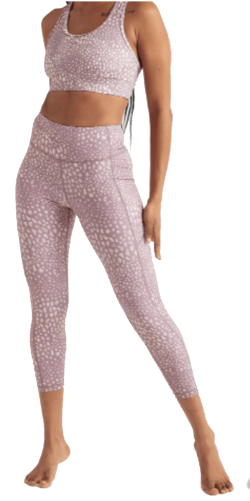 Verdict: Dharma Bums has a huge range of coloured prints in both full-length designs, and even created their own unique version of compression leggings. All their products are designed with a focus on fit and comfort. 
Sweatproof and squat proof — this is the promise that yoga wear brand Cleo Harper makes on their garments. Their trademark designs are known for having a combination of feminine patterns and fashion-forward cuts, using a blend of polyester and spandex for more comfort. They keep their designs modern and unique, releasing new themed collections every few months.
Our top pick from this brand: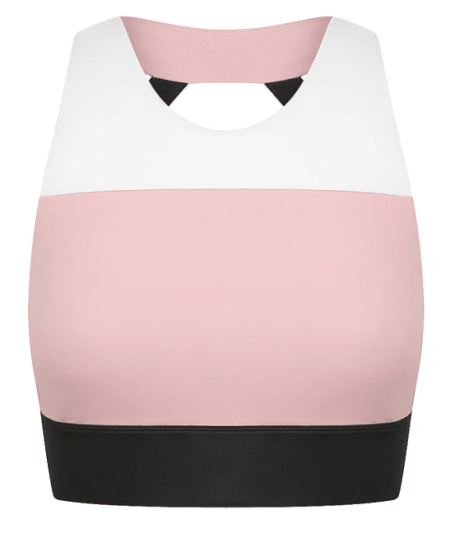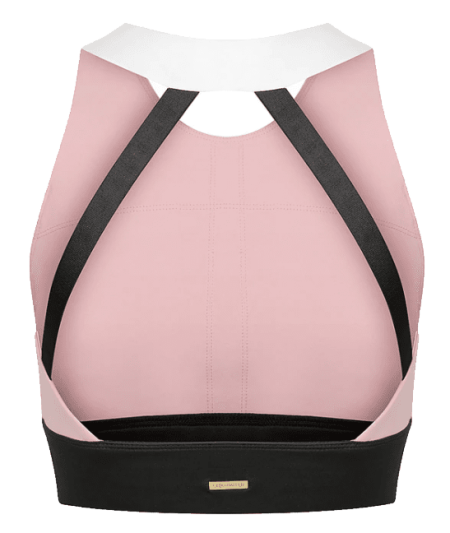 Verdict: Cleo Harper's designs integrate high-performance pieces with modern style. And the best part about this brand? They have VIP Kits — bundles that provide you with a full yoga outfit, from top to bottom.
Active Truth is an inclusive, performance-driven yoga wear brand that focuses mainly on comfort and support. What makes this brand unique is its body-positive designs — aside from their regular products, they also produce both plus size and maternity lines with sizes ranging from 6 to 26.
Our top pick from this brand: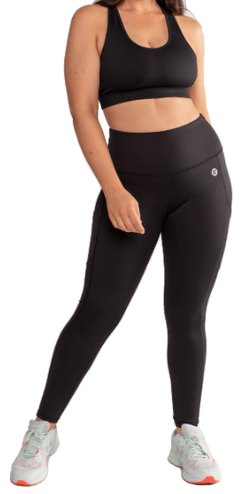 Verdict: Created by women for women, Active Truth's yoga clothing is designed to keep up with a busy modern lifestyle with an array of technical garments — from bralettes, leggings, shorts, and tops that will not only make you feel comfortable but also offer good support.
The Upside is a brand where yoga and sustainability go hand in hand. Consistent with this goal, this brand produces tanks and loop-back cotton garments that are made from GOT-certified organic cotton. They also use eco-friendly yarn and fabrications, and even their packaging is made of recycled and biodegradable materials.
Our top pick from this brand: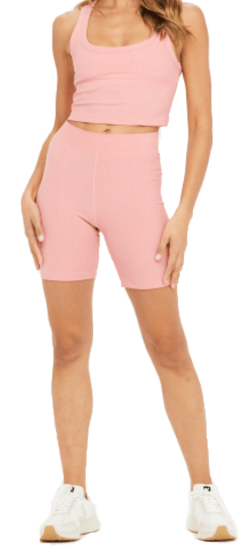 Verdict: This eco-friendly brand does not just focus on yoga wear. It also has an extensive range of swimwear, gym wear, and other activewear accessories. It also offers a range of different fabric choices to choose from, including seamless rib and its signature matte tech garments.
Jaggad is a one-stop shop for all your activewear needs. This brand's yoga clothing doesn't just focus on style — its products are performance-enhanced and specifically designed for yoga movements, comfort, and support. The hallmarks of this brand are its fast drying and breathable sustainable fabrics that not only fit incredibly well but also do a great job at wicking away sweat, perfect for those long yoga sessions.
Our top pick from this brand: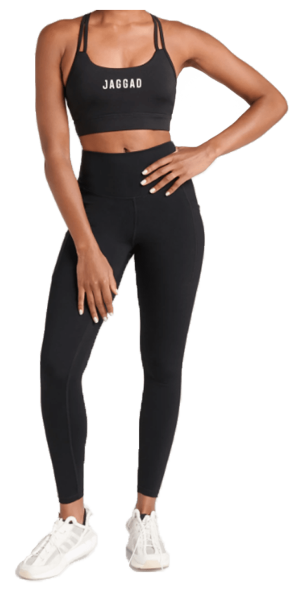 Verdict: The Jaggad brand is known for its perfect blend of function and style. Their products come in a range of different patterns and high-performance fabrics that stretch and move with you as you do your poses. Their trademark is trendy prints and bold colors, but they are best known for their compression leggings which remain to be one of the best in the market today.
The Best Yoga Clothing Brands: Why Buy Them?
The best yoga clothing brands should be a combination of the following factors:
Since yoga involves tuning into your body, you don't want to focus on tight waistbands or itchy seams. Different factors can affect how comfortable your clothes are, including the fabric they're made of.
Avoid fabrics that don't breathe. Never wear clothes made of rubber or plastic-based materials. Also, stay clear of cotton which holds too much moisture and tends to get heavy once you sweat. Do opt for clothes with a lot of cutouts and mesh.
Since you'll be doing a lot of bending and stretching, your clothes need to be able to keep up with your movements. A good choice would be a combination of polyester, nylon, and spandex blends.
If you're sweating a lot, it's important to wear breathable and moisture-wicking materials to keep you cool and comfortable. There are many breathable and moisture-wicking materials that will keep you cool and comfortable.