Let's face it: losing weight is one of the hardest things to do.
The ultimate goal is to burn fat fast but do it safely at the same time — and the best diet shakes will help you get there.
Diet shakes are designed for the modern day adventurer — they provide on-the-go meal replacements for those with a busy schedule and have little time to prepare a balanced meal. These shakes help you lose weight by cutting out the amount of fat and carbs you consume, but still providing you with enough nutrients to make it through the day.
Ready to shed those pounds? We've tested the market to bring you our picks of the top 5 best diet shakes for your weight loss goals: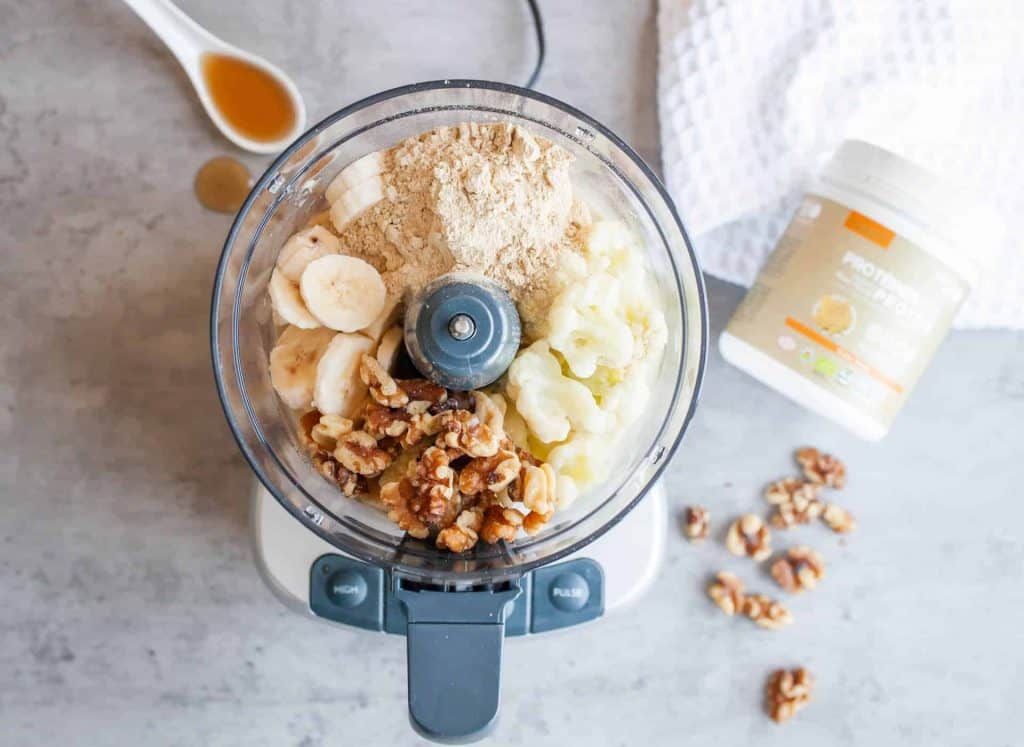 Can't get rid of that stubborn beer gut? THE MAN diet shake caters specifically to men's needs, with a natural belly blaster formula that helps you lose weight faster. This shake is developed to replace one or two of your daily meals. It has a high protein content at 30 grams that helps you build muscle and also helps keep you feeling full for longer. It also comes in a variety of 8 different flavors to choose from; including coffee, strawberry, banana and caramel.
Key Ingredients:
30 grams of protein to build muscle

25 different vitamins and minerals

400mg calcium for stronger bones

7.5 grams of dietary fiber for easy digestion

Vitamin B12

Pre and probiotics to boost your mood and immune system.
Verdict: The best thing about THE MAN diet shake is that you don't have to give up eating your favorite food. This diet shake is easy to incorporate into your daily diet by providing you the fullness of a balanced meal but with lesser calories. It also comes fully fortified with vitamins such as A,B,C, D, and E as well as calcium, folate, iodine and iron.
No matter your weight loss goal, CASSIUS Advanced Meal Replacement Shake has all the ingredients necessary to kick away those unwanted pounds. More than just your ordinary diet shake, this one prides itself in being a healthier meal replacement with proper nutrient ratio for daily consumption. It features a blend of whey and milk protein for faster weight loss, as well as a mix of MCT oil and over 25 essential vitamins to sustain your appetite.
Key Ingredients:
34.2 grams of protein per serving

13.7 grams of carbohydrates

5.9 grams of fiber

25 essential vitamins and minerals

MCT oil and BCAA

Unique adaptogen blend for weight loss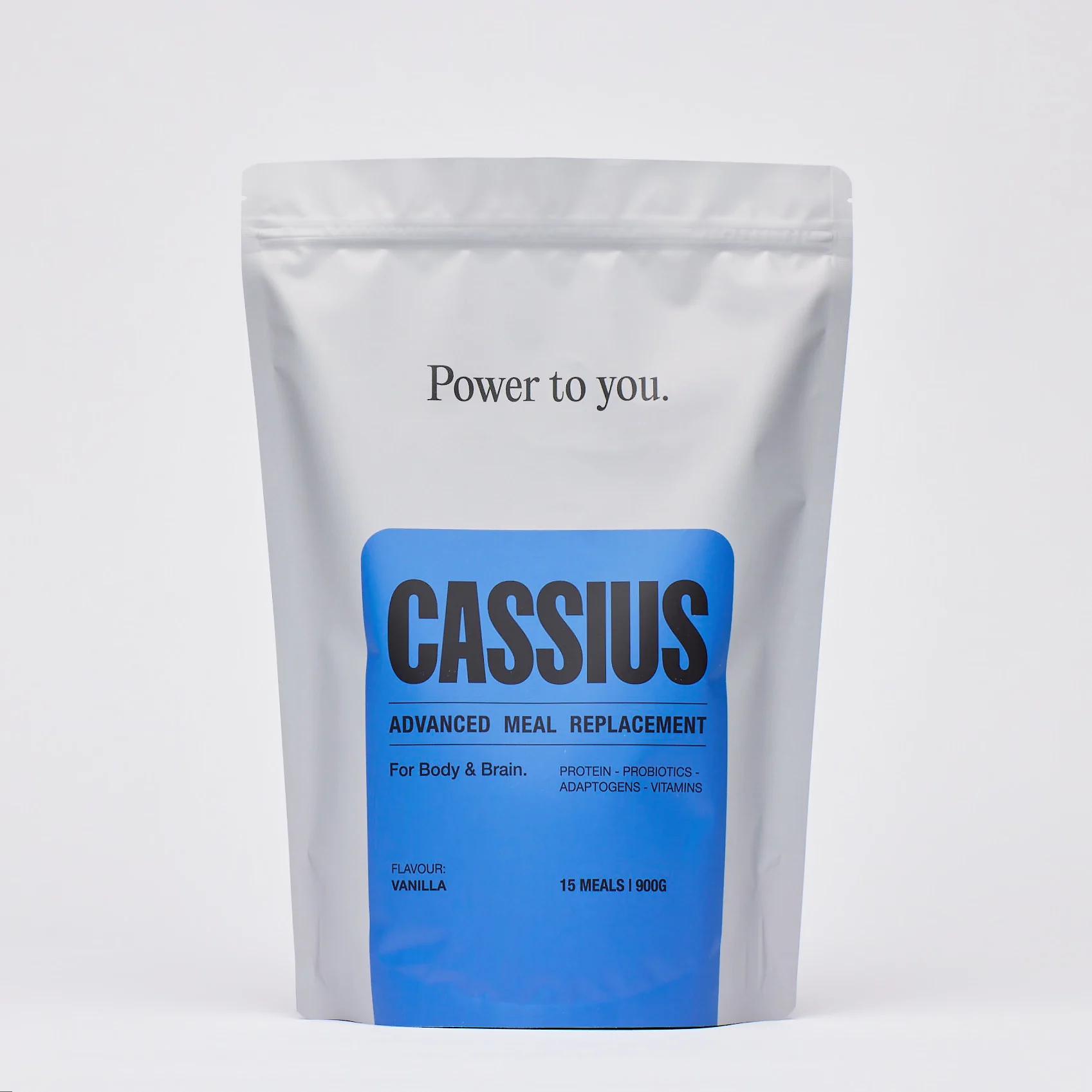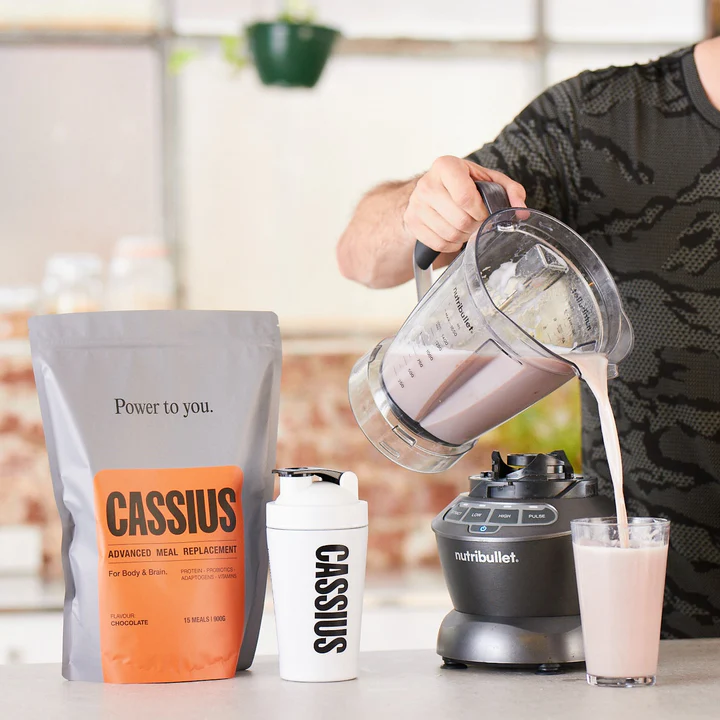 Verdict: Featuring a very high protein content at 34.2 grams per serving, CASSIUS Advanced Meal Replacement Shake keeps you feeling full for longer. It's also high in fibre to promote gut health and comes with a unique blend of adaptogens to improve your memory and focus, resulting in more balanced stress levels.
As its name suggests, the CELEBRITY SLIM Rapid Shake is designed to promote faster weight loss. This diet shake's primary goal is to increase metabolism in order to burn fat which are stored in excess amounts in the body., while restricting carbohydrates at the same time. Its main feature is a unique blend of skim milk powder, dietary fiber and L-carnitine for accelerated weight loss results.
Key Ingredients:
Skim milk powder

14.2 grams protein

0.7 grams saturated fat

13.6 grams sugar

6.1 grams dietary fiber

33 mg L-Carnatine

Natural sweetener and maize starch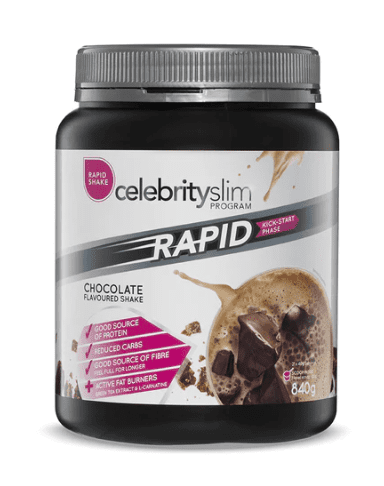 Verdict: Unlike other diet shakes on this list, the CELEBRITY SLIM Rapid Shake is not intended as a meal replacement but instead as a daily addition to your meals. It comes with several essential vitamins for body performance and hormone balance, including vitamins A, B1, B2 and biotin. It also contains natural sweeteners so you can drink it without adding any artificial sugar.
The RAPID WELLNESS Rapid Loss Meal Replacement Shake is a great choice for people with allergies, as this product is completely gluten free and made will all natural ingredients. This diet shakes contains a special blend of guarana extract, magnesium, iron and several kinds of B vitamins to fuel your energy throughout the day and also helps reduce mental fatigue. Because it has high amounts of protein, you guaranteed to feel full faster and build leaner muscles.
Key Ingredients:
133 calories per serving

7.6 grams protein

15.5 grams carbohydrates

1.9 grams saturated fats

Guarana extract

Magnesium, iron

B vitamins

Vitamin A, D, C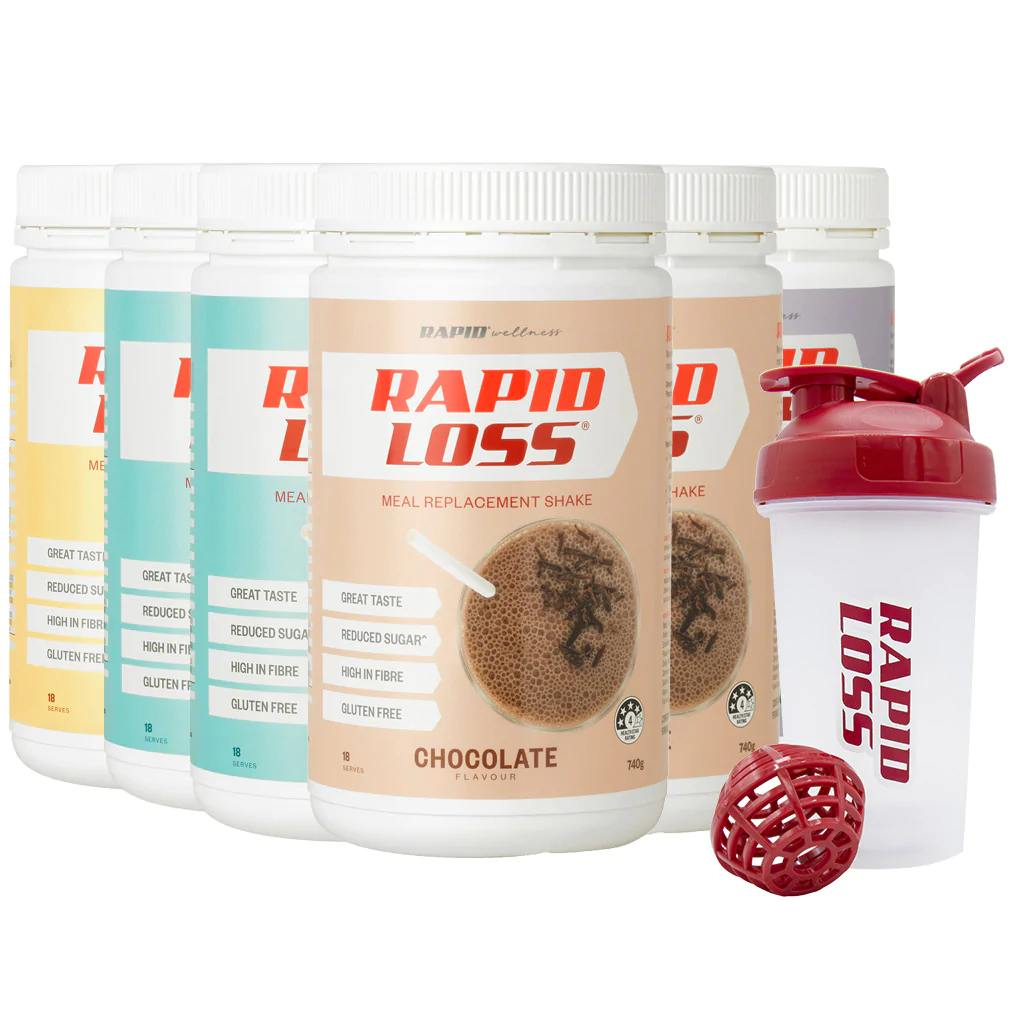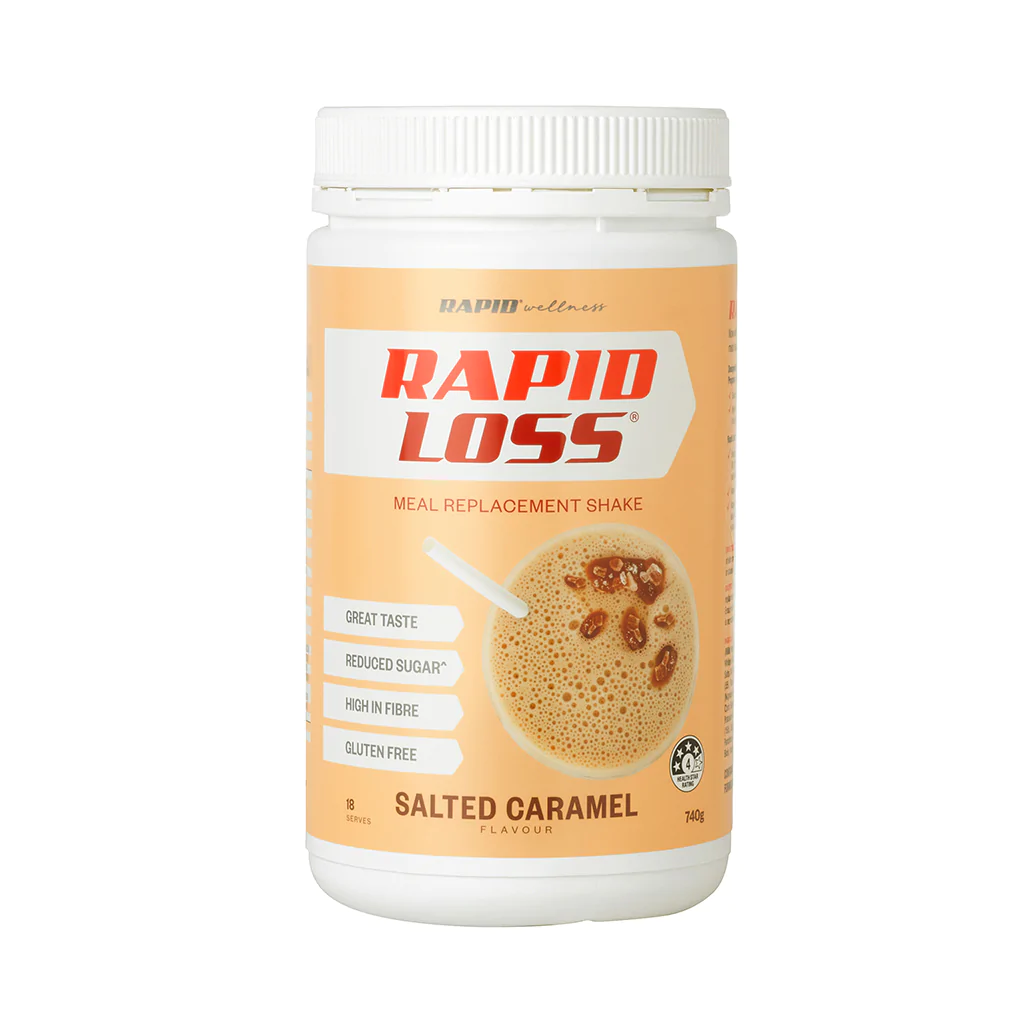 Verdict: With both a high protein and high fiber content, the RAPID WELLNESS Rapid Loss Meal Replacement Shake makes a great combination of weight loss and muscle build-up. This product is proudly made in Australia with natural sweeteners that make it easy to add to any meal plan. A customer favorite is the brand's creamy chocolate flavor.
The ATKINS brand is renowned for producing products that promote healthy weight loss — and the ATKINS Plus Protein Packed Shake is no different. It provides everything you need to fuel through your daily nutrition needs, featuring at high protein count at 30 grams coupled with 7 grams of soluble fiber to give you steady energy. It's also a great choice for anyone on a low carb diet, as it only has 1 gram of sugar per serving.
Key Ingredients:
30 grams protein

7 grams soluble fiber

2 grams net carbs

20 essential vitamins and minerals

Gluten free

Low glycemic index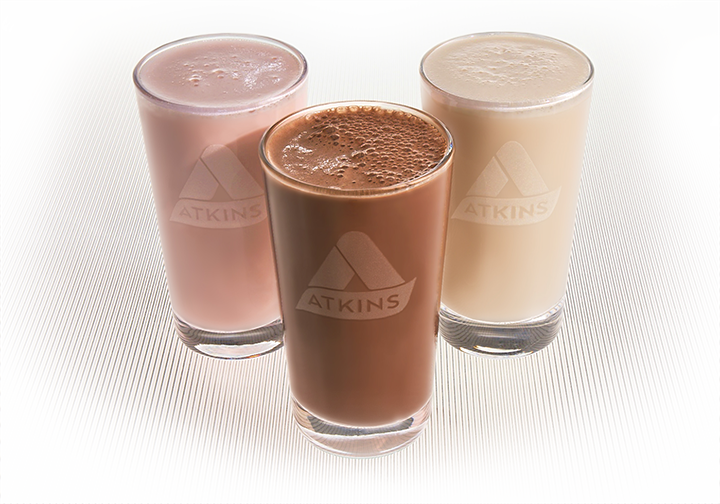 Price: $3.50 per 400ml bottle
Verdict: ATKINS Plus Protein Packed Shake is a gluten-free, ready-to drink shake that complements any workout routine. Each serving gives you 20 essential vitamins with only 2 grams net carbs, making it a great choice for those with high sugar levels.
THE BEST DIET SHAKES -- WHY BUY ONE ANYWAY?
When meal prep and exercise are not enough, you'll need an extra boost to get rid of stubborn body fat.
That's where diet shakes come in.
THE BEST DIET SHAKES -- BUYING GUIDE
Not all diet shakes are created equal. 
Each one of us has our own unique weight and health goals, so it's important to choose a diet shakes that meets those needs.
As a starting point, here are a few important factors to look out for in a diet shake: