If you've recently switched to a keto diet, then you know how challenging it can be — especially since not everyone has the time to prepare their meals from scratch.
However, there might be a simple answer — the best keto diet shakes.
Keto diet shakes are an excellent tool for anyone who follows a keto or low-carb diet but doesn't always have the time to prepare their own meals. These pre-made products will help you get the right mix of fat, protein, and carbs, taking the difficult part out of the keto diet — a shortcut that helps optimize your weight loss results.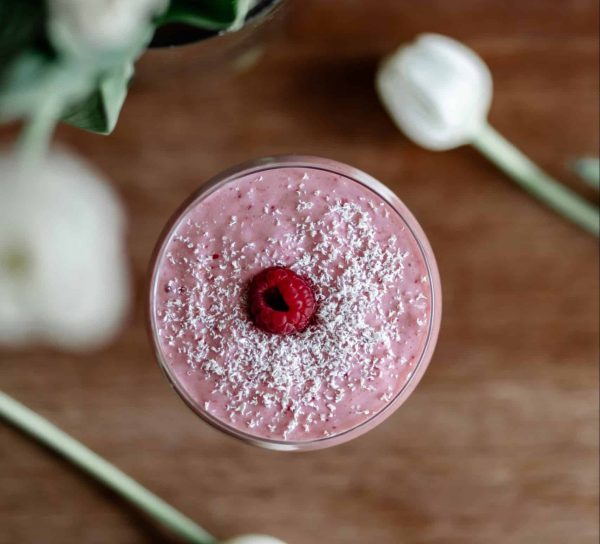 If you're looking for some tasty options, we've rounded up 
The Best keto diet shakes available on the market today
If you're a beginner that's struggling with counting their macros, then you'll definitely love the convenience that the KETOLOGIC Keto Meal Shake can offer. Its unique formula contains the ideal macronutrient ratio to help support both keto and low carb diets — providing the recommended 70:30 ratio of fat to protein. Aside from the usual keto ingredients, it also comes with MCT oil that helps convert fat into energy that creates a thermogenic effect to boost your metabolism.
Key Ingredients: 
4g net carbs 

15g high fat content 

8g protein 

MCT oil 

Grass fed whey protein

24 vitamins and minerals 

Sugar free and gluten free 
Verdict: The KETOLOGIC Keto Meal Shake is a complete meal in itself — keeping you full and providing enough energy to last until your next meal. Its high fat content supports ketone production so you stay in ketosis as your body transitions fat into energy. As an added bonus, it comes in a variety of delicious flavors like strawberry and salted caramel. 
Here's the real deal: very few keto diet shakes are actually really organic — and PROGANICS Organic Keto Meal Replacement is one of the real ones. What makes this keto diet shake stand out is that its entirely plant based and dairy free, which makes it a great choice for vegans who are also on a keto diet. Its protein and fat content is also plant-based — which means increased fiber intake and lesser saturated fat. 
Key Ingredients:
18g pure plant based fat 

13g plant based protein 

B vitamins 

Digestive enzymes

Iron 

Zinc

Organic monk fruit sweetener 
Verdict: PROGANICS Organic Keto Meal Replacement is proudly made in Australia, with a promise to provide only the highest quality ingredients. Aside from providing the basic fat to protein keto ratio, this keto diet shake is also fortified with 50% of your recommended daily intake of B vitamins, iron, zinc and lots of healthy digestive enzymes — all in one convenient serving!
Worried about cravings that ruin your diet? Then the GARDEN OF LIFE Keto Fit Shake is your best bet. It helps curb pesky cravings by its specially formulated blend of grass fed whey protein and probiotics. This unique combination coupled with its main component — purely grass fed butter — pushes your body to get into ketosis through their natural thermogenic properties that elevate your body's ability to burn fats into energy. This keto diet shake is free from artificial sweeteners and instead uses organic stevia to add to its taste. 
Key Ingredients: 
16g fat 

10g protein

5g carbs 

Grass fed butter and whey 

Natural probiotics 

50mg of naturally occurring caffeine 

Organic stevia sweetener 

Coffee berry extract 

BPA-free, non-GMO 
Verdict: A truly clean and green product, the GARDEN OF LIFE Keto Fit Shake is certified as non-GMO, gluten free and paleo friendly. It has a perfectly balanced keto ratio of fat to protein to carbs, and focuses on losing weight as well as curbing cravings. It comes in two flavors — chocolate and vanilla — that's easy to mix with just water or almond milk, or can be used in baking. And the best part? Each serving contains only 210 calories — so you can reach your weight goal faster. 
Each serving of the ISOWHEY Keto Meal Replacement Shake comes with the perfect ratio of high fat, moderate protein and low carb — but this keto diet shake takes it a step further by adding one important ingredient: collagen. Collagen is rich in amino acids and contains primarily protein to promote a full nutritional balance while on a keto diet. The goal for this diet shake is not just to help you lose weight, but also to improve your overall health. 
Key Ingredients: 
21g fat 

11g protein

5g carbs 

4g collagen 

Whey-based protein 

Vitamin B3

Potassium 

Zinc

Lots of amino acids
Verdict: The problem with most keto shakes is that while they keep you full, you lack the energy needed to make it through the day. The ISOWHEY Keto Meal Replacement Shake addresses this problem by adding a blend of essential vitamins and minerals to help you get all the nutrients you need daily. With whey-derived protein and a good amount of collage, this keto diet shake makes the perfect meal replacement. 
Whether you're just starting your keto journey or are a longtime practitioner looking for a sweet treat, the PROTEIN WORLD Keto Blend Shake will make a healthy — and not to mention delicious — addition to your daily routine. Unlike other keto diet shakes on the market today, this one blends easily and smoothly without any aftertaste, so you can mix it with almond milk, your coffee, or even just plain water. 
 Key Ingredients: 
17g fat 

8g carbs 

Whey protein concentrate

Coconut oil powder

Natural flavorings 

Gluten free and soy free 
Verdict: No grittiness or chalk-like texture — that's what the PROTEIN WORLD Keto Blend Shake can offer. This isn't your ordinary keto shake. It comes with all 9 essential amino acids plus added medium chain triglycerides to increase fat levels for energy and fuel. And the best part? It comes in three delicious flavors: vanilla ice cream, milk chocolate, and strawberries and cream. 
THE BEST KETO DIET SHAKES -- WHY BUY ONE ANYWAY?
1. Convenient

Keto diet shakes require no preparation and you can take them on the go.

Sticking to a keto diet requires a lot of discipline — but work schedules, travel, and other aspects of life tend to get in the way of a home-cooked meal. Keto diet shakes are an easy, alternative way to maintain ketosis without having to sacrifice taste or convenience.

2. Complete Meal Replacement

Keto diet shakes are complete enough to replace a full meal.

In accordance with ketogenic principles, keto shakes should be high in fat and low in carbs and sugar. Since the diet requires a specific ratio, these shakes are made to be actually filling — so you're not starving until your next meal.

3. Packed with Nutrients

A single sip is a shot of pure nutrients.

A keto diet does not allow you to have too many fruits in your diet, which means that most shakes are entirely vegetable-based. These shakes are energy dense while still sticking to that low carb, high fat, and adequate protein formula. The perfect combo is designed to keep you fuller for longer, and energized all day.
THE BEST KETO DIET SHAKES -- BUYING GUIDE
To find the best keto diet shakes on the market today, here are a few important factors to consider:
1. Proper Percentage of Carbs, Protein, and Fat
Keto does not mean "no carb"
The diet is based on a proper ratio that consists of a high percentage of fat, moderate protein, and a very small percentage of carbs. To make sure you remain in ketosis, your keto diet shake should consist of the following formula: 60% fat, 30% protein, and only 10% carbs.
2. Calorie Content
There are a lot of considerations to make in determining one's recommended calorie intake, including age, fitness levels, and your personal goals. But to keep it simple, the ideal content for keto diet shakes should be anywhere between 400-600 calories per serving.
3. Variety of Flavors
If you don't want your meals to be bland, choose a keto diet shakes that comes with a variety of flavors. Most brands come in different popular flavors, like vanilla and chocolate, and even more unique ones like cookie dough and cheesecake.
4. Soy-free Ingredients
Although soy products are typically low carb, soy is not ideal for people on the keto diet since they are high in estrogen-like nutrients called phytoestrogens which affect hormone levels over time. Additionally, most soy products are highly processed — which is a big no-no when on a keto diet.