As an on-the-go adventurer, you want to make sure that your body performs its best at all times.
But you aren't going to get there with a healthy diet alone. To keep up your optimal health, you'll need the best nutritional supplements.
Nutritional supplements play a vital role in a healthy lifestyle. While our bodies depend on a steady supply of vitamins and minerals, it can be challenging to get all of these from food alone. Supplements are designed to augment your daily intake of nutrients — bridging the nutrient gap so you remain in good health at all times.
Today, there are rows upon rows of nutritional supplements on the market, and it can be difficult to choose one that suits your specific needs.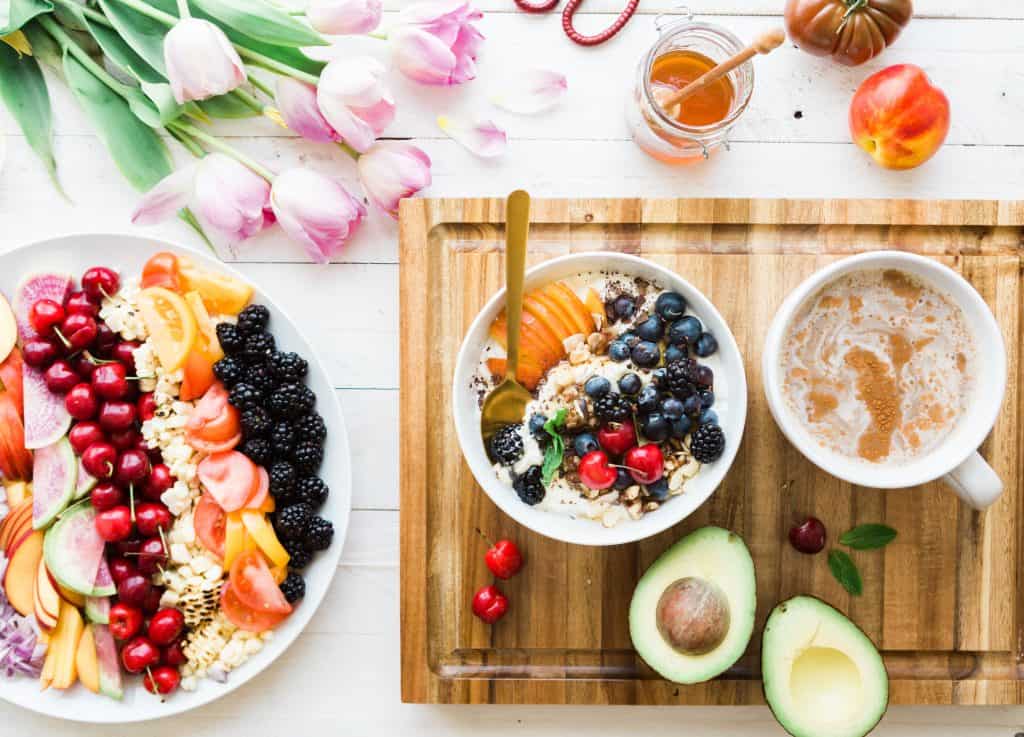 To give you a head start, we've compiled a list of the 8 best nutritional supplements for you to choose from:
Proudly Australian made, NATURE'S OWN Bodyfuel 50+ Years Multivitamin contains all-natural ingredients — organic and true to form, free from all kinds of artificial additives. It features a unique combination of vitamins, minerals, herbs and nutrients specially formulated to support general health and wellbeing. Aside from its main components, this supplement is also high in antioxidants that reduces the risk of many diseases (including heart disease and certain cancers) and help scavenge free radicals from the body.
Key Ingredients:
50mg calcium

50mg magnesium

5mg Gingko Biloba leaf extract

15mg vitamins B1, B2, B3, B5, B12

25mg lysine

5mg iron
Verdict: NATURE'S OWN Bodyfuel 50+ Years Multivitamin is an all-in-one supplement that only targets overall health but also contains ingredients that focus on specific body functions, including calcium for bone health and collagen formation, B vitamins for hair and skin health, zinc for faster absorption of Vitamin C.
Berocca is a well known brand that has produced quality energy booster supplements — and its Performance Effervescent Tablets are no different. A single tablet boasts of containing 12 essential vitamins and minerals to meet your daily nutritional requirement. While it promotes general health, this supplement focuses mainly on providing physical energy with B vitamins that help convert food to fuel. It also comes in with a fizzy citrus flavor that's easy to mix into any kind of drink.
Key Ingredients:
Combination of 12 essential vitamins

500mg vitamin C

100mg calcium

100mg magnesium

10mg zinc

10mg vitamin B12

Zero sugar content
Verdict: With positive reviews across the board, it's easy to see why BEROCCA Performance Effervescent Tablets is one of the most popular energy boosting supplements across Australia. It's known for its high Vitamin C content and a combination of different B vitamins for energy support. Containing only 5 calories per tablet and zero sugar, it's a safe choice for persons on a low calorie diet.
3. CENTRUM Immune Defense and Recovery
CENTRUM Immune Defense and Recovery is a nutritional supplement that has an important function — to supercharge your immune system. Its combines vitamin C and zinc that is a vital component in almost all aspects of the immune system: it helps skin cells and cells lining our organs prevent pathogens from entering, it keeps the thymus and bone marrow (responsible for generating immune cells) functioning normally. Reasonable amounts of olive leaf extract used to reduce body temperature.
Key Ingredients:
150mg andrographis

150 mg echinacea purpurea extract

250mg ascorbic acid

5mg zinc

Olive leaf extract
Verdict: CENTRUM Immune Defense and Recovery is specially crafted to keep your immune system in tip-top condition. It is made with no artificial additives and makes use of all-natural ingredients. It also provides you with your daily does of essential vitamins and minerals, including: ascorbic acid that increases your body's natural defenses and aids in the repair and growth of tissues, and andographis that has been used in traditional medicine to treat various infectious diseases and fevers.
Your body doesn't produce calcium, so you need to get it from other sources. The solution? CITRACAL Calcium Supplement. This nutritional supplement provides just the right amount of calcium to help build and maintain strong bones, as well as keep your heart and nerves functioning properly. Each capsule contains 400mg of calcium to meet your daily nutritional needs. It also contains 500 IU vitamin D3 which is an important component for bone and muscle strength as well as immune function.
Key Ingredients:
500 IU Vitamin D3

400mg calcium

5mg sodium
Verdict: With high amounts of calcium in a single, ready-to-swallow capsule, CITRACAL Calcium Supplement will help you grow bones and keep those you already have healthy. It also prevents the negative effects of calcium deficiency that include extreme fatigue, insomnia, and an overall feeling of sluggishness. With the addition of vitamin D3, you get the benefits two essential nutrients in a single capsule.
If you live an active lifestyle and are already starting to feel the strain on your joints, then PERFORMANCE LAB Flex is the best option for you. This supplement promotes faster relief from all kinds of joint pain, whether associated with age or from too much physical exertion. Its main component is Glucosamine — a natural compound that helps create the proteins and fats that repair your cartilage when it's damaged. Combined with Chondroitin, it also optimizes joint-lubricating synovial fluid for smooth and comfortable motion.
Key Ingredients
500mg glucosamine

100mg chondroitin

250mg patented botanical extracts
Verdict: By targeting peak flexibililty and joint resilience, PERFORMANCE LAB Flex is your answer to painful joint pain after any adventure. This nutritional supplement is made up of all-natural components that are fast absorbing and easy on the digestive tract, with no harsh synthetic additives. It's rich in patented botanical extracts that maintains cushy, hydrated cartilage to help with joint shock absorption.
After a rough hike or a grueling workout, our muscles bear the bulk of the stress and fatigue. Make sure you get all the post-workout nutrients your body needs to recover with KLEAN ATHLETE Multivitamin. This nutritional supplement contains antioxidants and whole food extracts to help protect against free radical damage as a result of any high intensity activity. Its most important component is protein which has been shown to help muscle anabolism and increase protein synthesis — the process that facilitates recovery of muscle function and performance.
Key Ingredients:
Vitamin D3 1000 IU

Methylated B vitamins

Lutein and lycopene

Fruit and spinach extracts

Protein
Verdict: KLEAN ATHLETE Multivitamin is specially formulated with a blend of vitamins and minerals that play a vital role in maintaining peak physical performance, providing fuel for daily runs, and utilizes protein for muscle restoration. It's best taken after workouts, to help relieve muscle pain and encourage growth.
BEST FOR VISION AND EYE HEALTH
Vision, just like proper muscle and bone health, is an important component in any outdoor activity. And if you want to keep your eye one the prize, NUTRALIFE Bilberry 10000 Plus should be your go-to supplement. As its name suggests, the main component of this nutritional supplement is bilberry — a dark berry native to Europe that has been found to help reduce the risk of muscular degeneration, which occurs when the central portion of the retina of the eye deteriorates. It also helps improve dark adaptation in people with poor night vision.
Key Ingredients:
100mg bilberry fruit extract

6mg lutein

50mg taurine

25mg glutamine

263mg vitamin c

25mg grapeseed extract
Verdict: NUTRALIFE Bilberry 10000 Plus provides high strength eye support with a combination of bilberry, grapeseed, lutein and betacarotene. Lutein is helps reduce inflammation in your eyes, fight off free radicals, reduce oxidative stress, and boost the sharpness of your vision. Betacarotene, on the other hand, prevents eye disease and reduces the risk of muscle degeneration over time.
BEST FOR PERFORMANCE ENDURANCE
Fatigue and muscle cramps are one of the earliest signs of magnesium deficiency. And for people who live an active lifestyle, this could mean you perform at less than your physical capabilities. To help you with this problem, NOW FOODS Magnesium Citrate provides the right amount of magnesium to meet your daily requirement. Its primary purpose is to support energy production and protects from oxidative damage. It also provides resistance to mental stress and act as a natural muscle relaxant to reduce the accumulation of lactic acid after long trail runs or any other rough physical activity.
Key Ingredients:
400mg magnesium

Cellulose capsule

Stearic acid

Silicon dioxide
Verdict: NOW FOODS Magnesium Citrate has far reaching benefits for adventurers looking to improve overall physical performance. At the top of this list, it helps energy production and metabolism, muscle contraction, nerve impulse transmission, and bone mineralization. Its high magnesium content also helps regulate calcium balance in the body — to help both muscles and bones.
THE BEST NUTRIONAL SUPPLEMENTS -- WHY BUY ONE ANYWAY?
Last year, the sales of nutritional supplements in grocery stores and pharmacies in Australia totaled 2.1 billion Australian dollars -- with a reported 8.3 users all over Australia.
Here are some of the reasons why nutritional supplements are slowly growing in popularity: