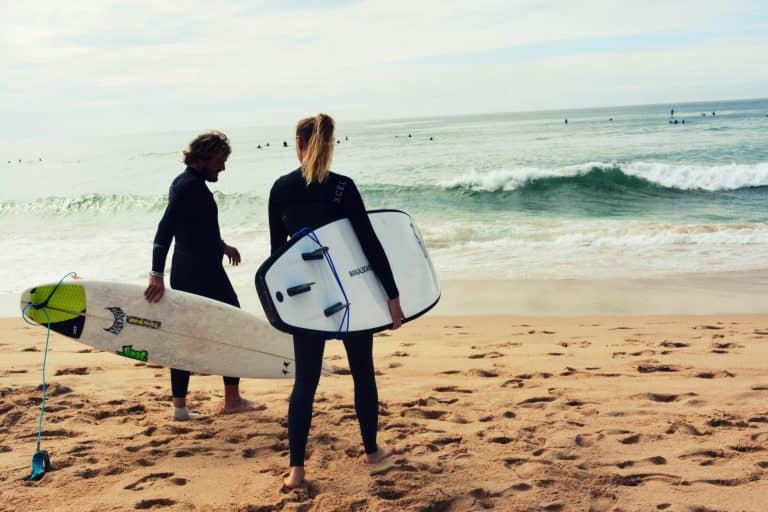 Are you in the market for a new surfing wetsuit? As watersports are super popular in Australia, you are spoiled for choice as far as surfing wetsuits go. On this post, we are checking out the best surfing wetsuits for your surfing or camping vacation.
The Best Surfing Wetsuits For Australia
Rip Curl Men's Flashbomb Heatseeker 4/3mm Chest Zip Steamer Wetsuit
This is one of the most advanced men's surfing wet suits. If you are into surfing, you will recognise Ripcurl as a trusted brand. When you are into cold water surfing, this wetsuit stands out in a very crowded marketplace.
Although Rip Curl is not letting many of their manufacturing secrets on, the suit keeps out the windchill and their unique neoprene Flex energy keeps you warm. As the suit has hydrophobic qualities, it repels water. That is probably part of the secret to why this suit keeps you warmer.
Key features:
Chest zip

E5 lining makes the water run off the suit

Glued and blind stitched seams

Isothermal layers in the suit

E5 Neoprene makes the suit warmer

Lock slide closer

Magnetic stash pocket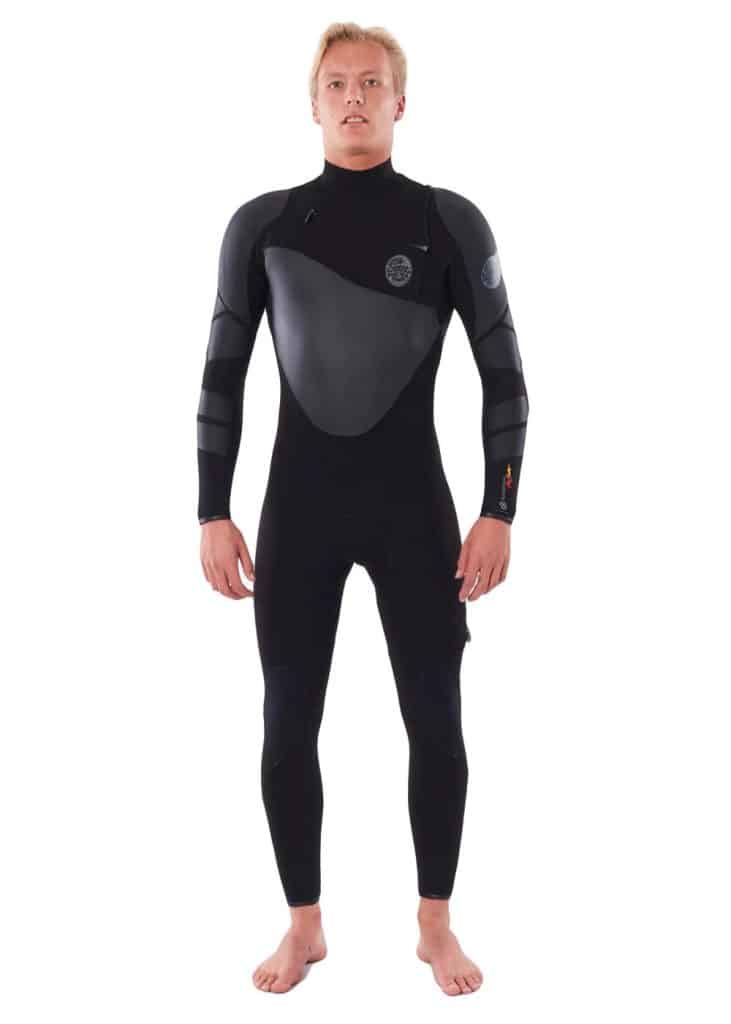 Verdict: Even though this suit comes in at a higher price point than other suits, it is worth it. The front zip alone makes this suit worthwhile buying. It has a magnetic pocket which is a must when surfacing. The isothermic layers along with the E5 neoprene will keep you warm yet unrestricted when surfing.
O'Neill's Blueprint 4/3mm Chest Zip Steamer
The O'Neill team had the environment in mind when they designed this suit. Recycled materials have been used in manufacturing reducing the impact on the environment. It is a great looking suit with back zip. The suit has a hydrophobic layer that ensures water runs off faster. On top of that, the team incorporated Duraskin to help to keep you warm when surfing. Duraskin also reduces wind chill keeping you warmer on your board.
Key features:
Windchill reduction

Recycled materials used in manufacturing

Water-resistant zipper

Hooked needle seams make the suit stronger

Excellent durability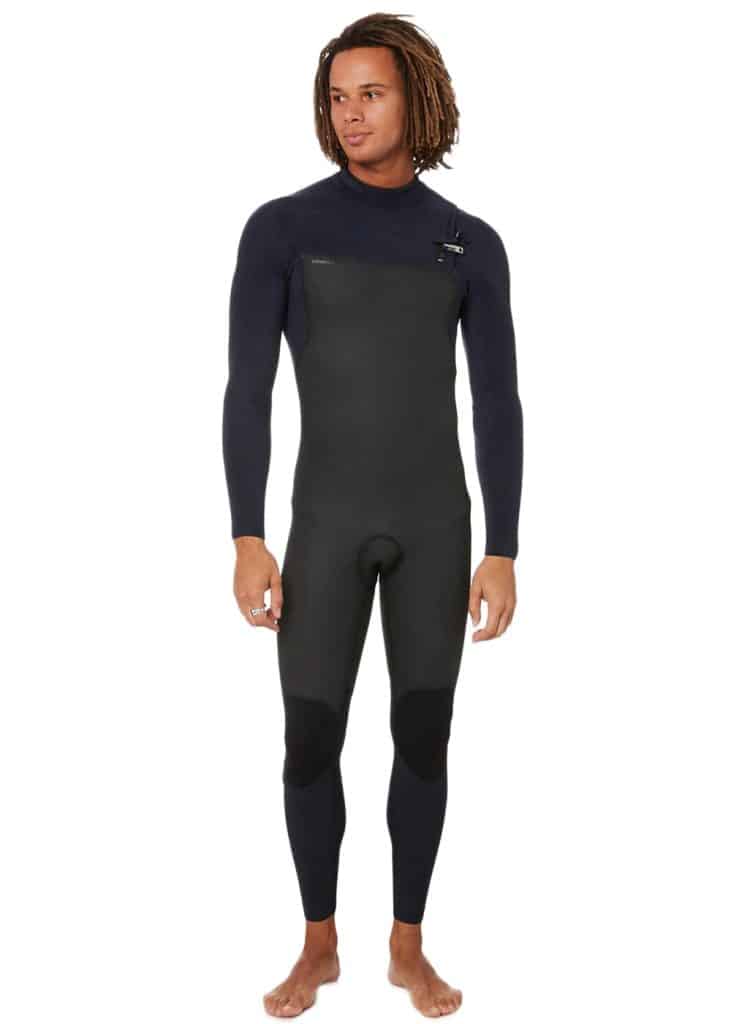 Verdict: Although this is a really excellent suit, what lets it down is the back zip. Having a front zip on a suit is a real game-changer. The suit is very elastic and offers good protection again windchill. O'Neill is a trusted brand that has been around for a long time. It has to be said that the stitching quality is second to none.
Billabong Furnace Natural Zipperless
When you are looking for a zipperless suit, this is probably one of the best suits that you can buy. Billabong is very much a trusted manufacturer offering excellent value for money. This suit is made from high-quality neoprene locking body heat in and keeping the cold out. The seams are well-made and feature Billabong unique welded seam technology. When you are concerned about the environment, this is the suit for you as it is made using Ciclo technology.
Key features:
Ciclo technology

Extra strong seams

Locks in body heat

Remains flexible

Welded seams

Tape re-inforcing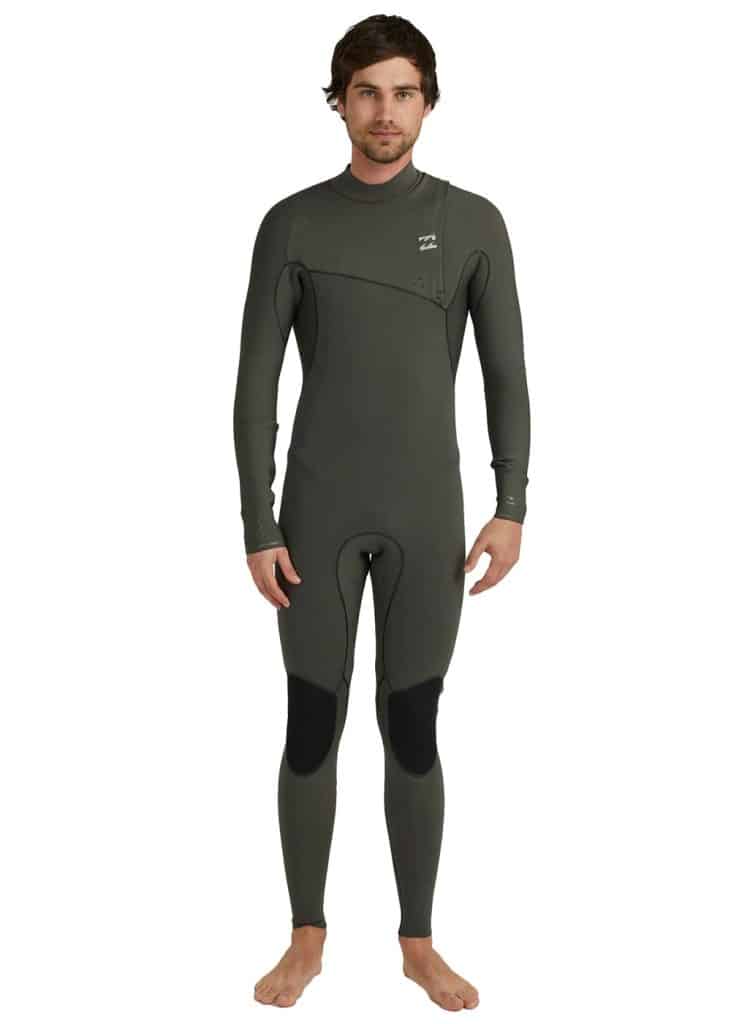 Verdict: It is fantastic to think that this suit meets environmental standards. This is very important. It is also important that your suit keeps you nice and warm along with managing the windchill factor. This suit does all of that. It does deserve to be on the list of the best surfing wetsuits. The downside is that it does not have a zipper. Although it keeps you snug, getting in and out is a challenge.
Enth Degree Eminence Quick-Dry Women's Wetsuit
When you are looking for a quick-dry wet suit, this is a good choice. Not only does the suit dry fast. The high-quality neoprene in the suit also makes it warm without compromising on flexibility. The higher neckline also offers extra protection when you are in the water. The seams are sealed with blind stitching and glue offering double protection.
Key features:
Quick-dry suit

Comfortable and warm

Flexible

Excellent seams

Neckline smoothly sealed

Thermal protection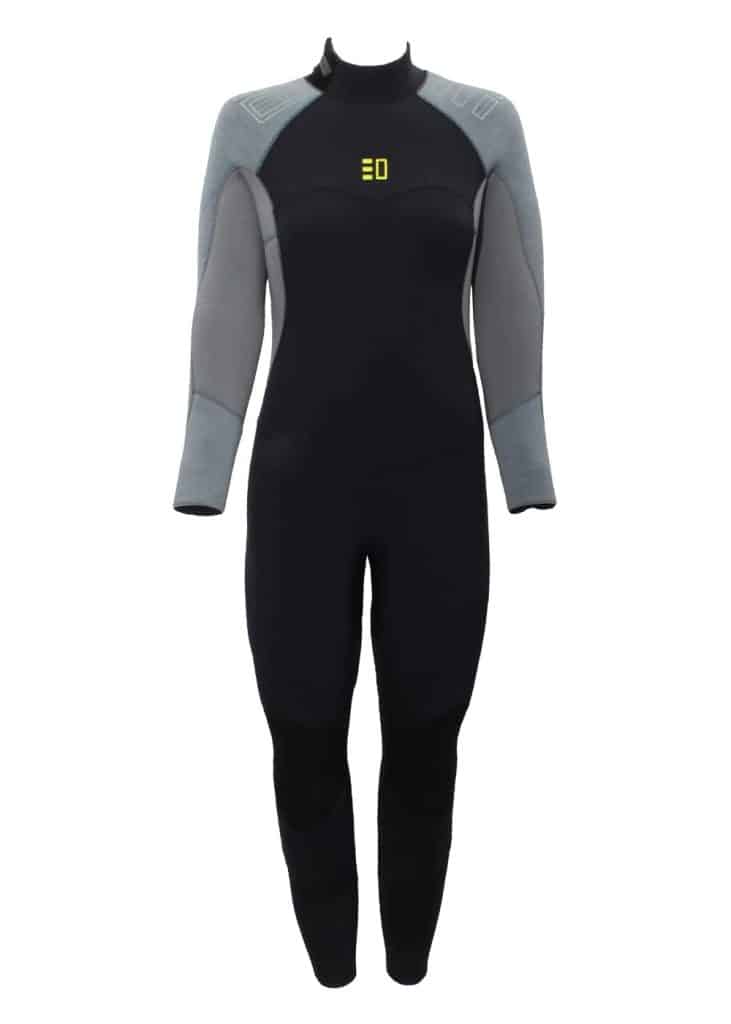 Verdict: This is a great suit which is suitable for both diving and surfing. As it dries off quickly, it means that you can get back in the water faster. Compared to many other suits, it has a lot going for it. Look out for deals and you can get excellent value for money.
Salvimar Krypsis Men's 5.5mm Wetsuit
When you don't want to buy an all-in-one suit, Salvimar offers you this suit. The suit comes complete with a jacket featuring a hoodie for extra protection. The pants are high waist and fit snuggly under the jacket. The trim seals the suits in all of the important areas. The look is slightly different from the other suits featured.
Key Features:
Two-piece suit

Hooded for extra warmth

Puff Gum in important areas

Flexible for easy movement

Double buttons

5 mm neoprene

DBA cross seam for extra strength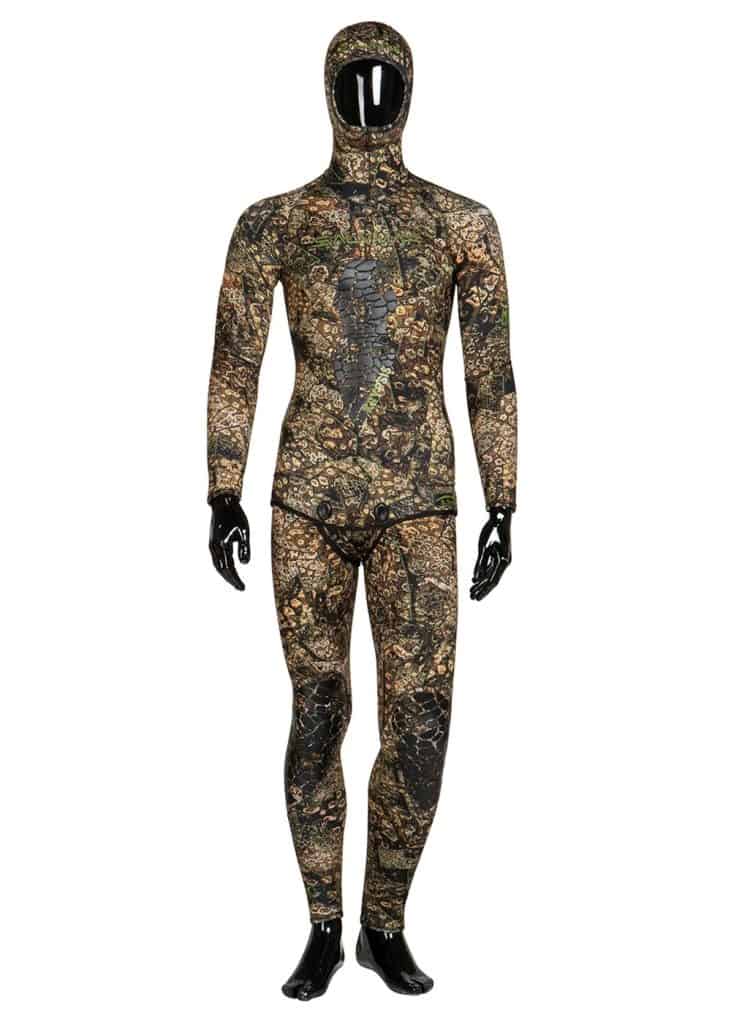 Verdict: Two-piece wetsuits are not for everybody. They can feel cooler. One of the things that makes this suit good is the high waist pants. The jacket fits snuggly over the pants. You also have the extra feature of the hood that helps to keep you warmer in the water. As it is a two-piece suit, it is also easier to put on and take off. An excellent choice when you are just getting into surfing.
Why Should You Buy A Wetsuit?
The best surfing wetsuits are designed to keep body temperature in and the water out. Wetsuit technology has come a long way in recent years.
Many surfing wetsuits now feature exterior coatings that repel the water. Not only do they help to repel the water. You will find that many wetsuits also absorb the sun's heat.
This unique feature goes a long way to keeping you warmer once you are in the water. For instance, should you fall in, you will quickly warm up again once you are on your board.
Wetsuits also used to be very stiff. It was hard to blend and flex in them. This is something else that modern manufacturing techniques have dealt with very effectively. It is now much easier to stay flexible and moveable on your board. As wetsuits are now more flexible, getting out of the water is also much easier.
Front zips are a real game-changer in the industry. It is worth paying a little bit more for a suit with a front zip.
Make sure that you buy the right suit for you. It is easy to think that going in at a low price is right for newbie surfers. However, when your wetsuit does not look after you in the water, it is easy to go off the sport before you have got started.
Just like with any other sport, it is often worth paying a little bit more to get more out of the sport. You will enjoy it more. At the same time, investing in quality gear also makes you more confident. In other words, spending a little bit extra and taking a look at the best surfing wetsuits is a good introduction to this fantastic sport and hobby.