If you love water sport, stand up paddleboards are equipment you'll need to make your outdoor experience worthwhile and fun. As you plan to go on a trip or camping to a place with a beach or water body, you can consider carrying stand up paddleboards to enjoy the excitement of the water. Paddleboarding is, indeed, an interesting activity for your outdoor fun moments. That being said, the important thing to take note of is which paddleboards you'll be using. Remember, you have to use the best stand up paddleboards to have a quality experience. Well, if you're not sure of the stand up paddleboards to use, this article will take you through the best stand up paddleboards in 2022 for you to choose from.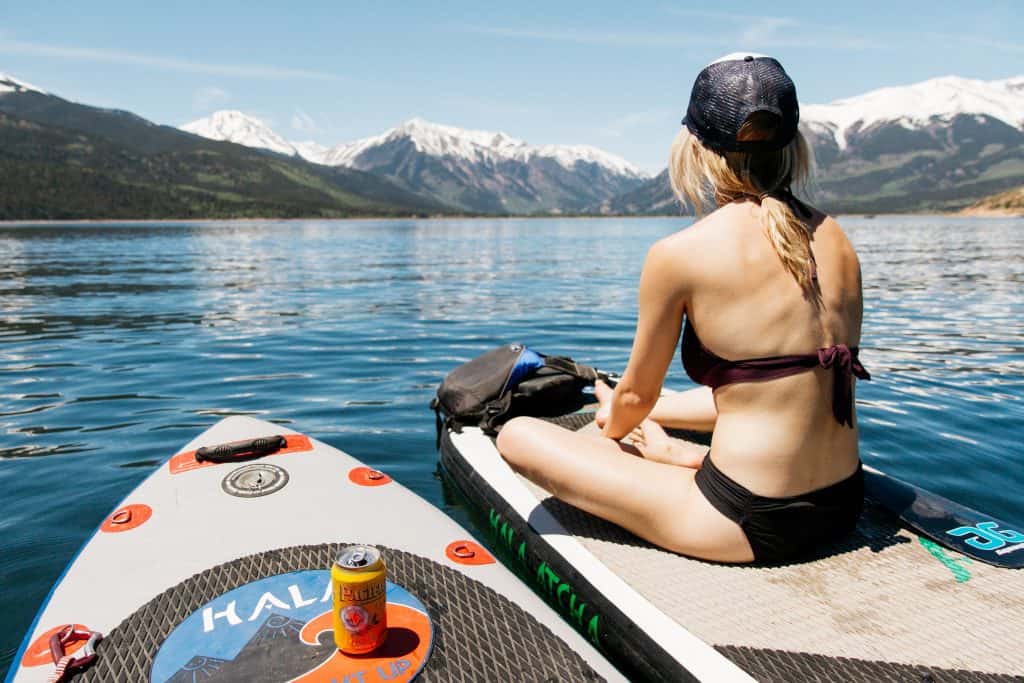 What Is The Best Stand Up Paddleboard In 2023?
Here are the recommendations for the best stand up paddleboards in 2023
1. Bluefin Cruise Carbon 12'
Bluefin Cruise Carbon 12′ is a great choice for those wishing to have an adventure to remember for their outdoor experience. The fact that it has the much-needed stability makes it a preferred option for different water conditions. Whether you want to cruise, tour, or have a kayaking experience, this is a stand up paddleboard you can consider. Certainly, Bluefin paddleboards are a worthy investment for anyone wishing to have a memorable paddle boarding experience. The paddleboard has features that make it one of the best in 2022.
Features
There is a UV-protective layer that adds up to its durability. The Air Duo technology contributes immensely in allowing it to last for a long time.

Excellent design gives users the balance they need when using it. It is especially good for newbies who haven't learned the ability to balance well.

There are two cargo segments that contribute to the overall performance of the stand up paddleboard. For example, with the two segments in place, you're able to paddle for longer hours.

The inflation chambers play a major role in making the inflation process easy.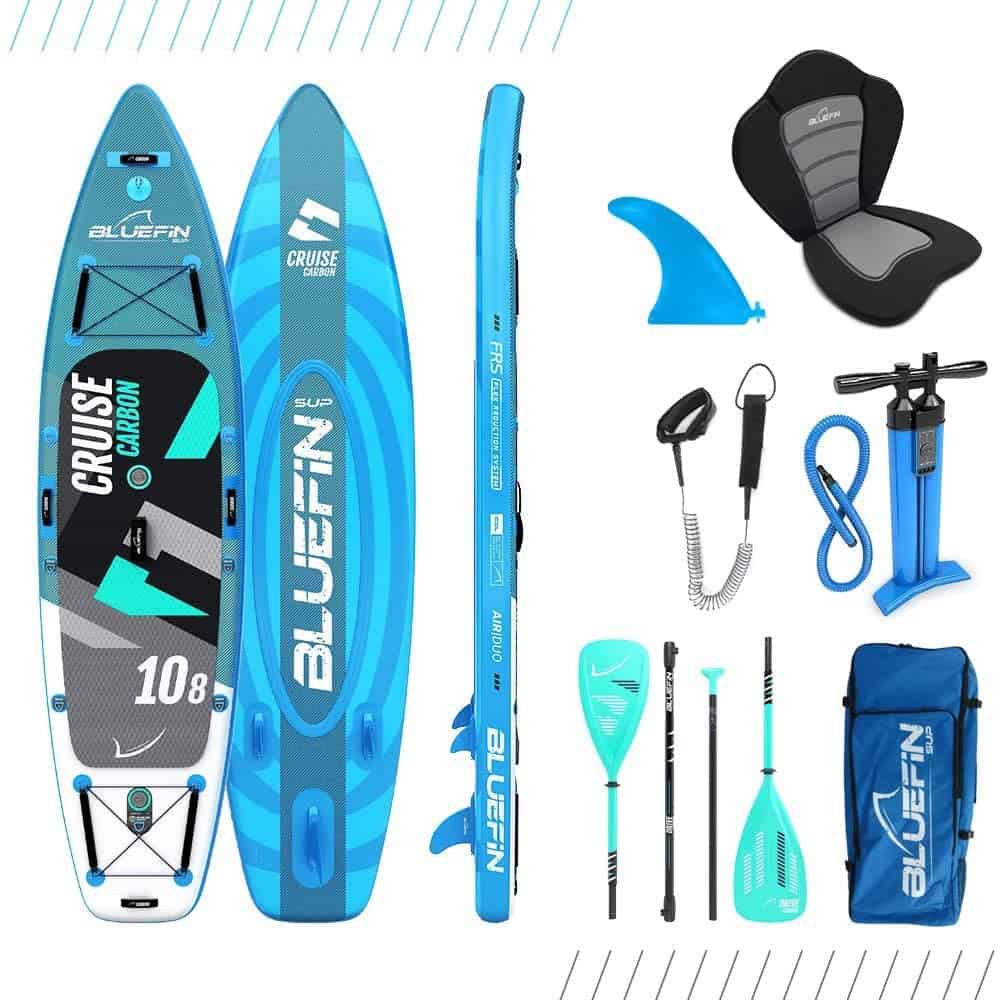 Verdict: This is a board that will last for a long time. So, if you're looking for durability, this is a paddleboard you can rely on. It is also reliable, thus a good investment for you. Of great importance still, quality comes first for this brand of paddle boards. The features of this board are designed to give users the best possible experience.
2. Thurso Surf Waterwalker 11
This is another stand up paddleboard that outdoor enthusiasts love. It is an all-round paddleboard you can use for different water sporting activities. As long as you are camping or touring at a site with a water body, you can rely on this paddleboard for a great outdoor experience. If you're a beginner in water sport, there a few boards you'll find as stable as this one. Also, the accessories that come with the board is an indication of a brand that listens to its customers and is ready to grow with them to give them amazing outdoor experiences.
Features
The board has a wide body that gives users the much-needed stability and comfort. As a result of this, you don't have to get fatigued on your feet.

The lock fin system adds value to the board. It increases versatility, performance potential as well as maneuverability. You also get to enjoy a better grip that increases the capacity to enjoy your water rides.

The deck pad and kicktail play a major role in increasing overall traction. This is a good quality for both experienced and beginner paddleboard users.

There are quality straps that have a good grip of the paddle when you're engaged on other activities like eating.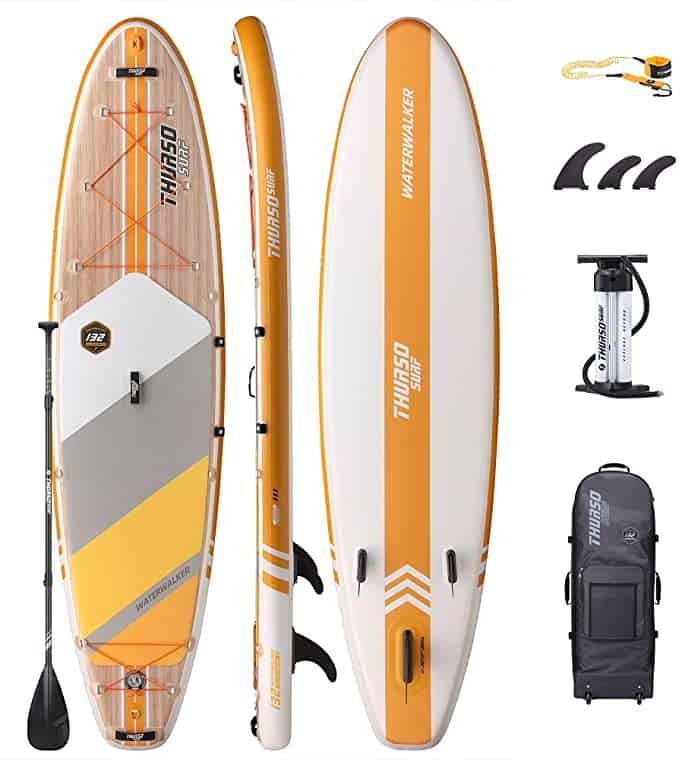 Verdict: This is a stand up paddleboard you can rely on for your water sporting activities in different water conditions. Also, if you're looking for a stable and robust paddleboard, this is one you can consider.
This is one of the recreational stand up paddleboards that any paddler can use. For a long time, this brand has been offering quality to its users and this gives new paddlers the confidence to join in. In fact, it is a perfect fit for new paddlers because of its stability. Through this, they are able to develop the much-needed confidence when riding.
Features
The board has superior navigation ability, which is good for new riders.

The bottom fin is integral in improving the speed of the board

It is portable and inflatable. You can not only go with it anywhere, but also find it easily inflatable for storage purposes.

The high quality material used to make the board gives it the durability needed for it to stay in shape for a long time.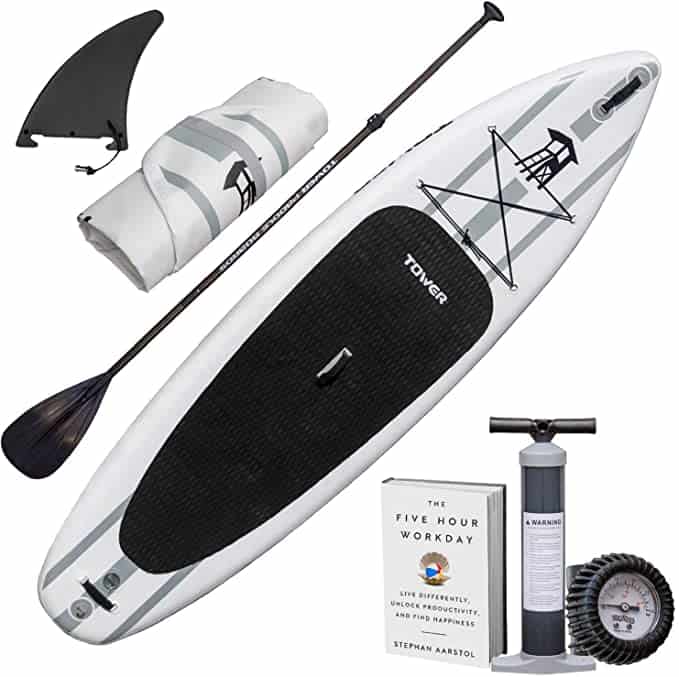 Verdict: The board is a good fit for paddle boarders who wish to have a rigid and stable board for their recreational moments. Also, it is a good option for beginners who want to do their first try in paddleboard riding.
This is a board that paddlers of any level can use to enjoy their time in the waters. It is both affordable and fun for paddlers. One of its major features is stability. This makes the board easy to use for different paddlers. Something else that's unique with the board is that it is light. This gives younger riders the perfect opportunity to try out. It is a great chance for riders to equip themselves with the necessary skills to become experienced riders.
Features
The traction pad helps to provide the needed grip to boost the performance of the board

The presence of side fins helps to increase stability to the paddle board

There is a bungee system that helps to hold equipment and gear

There is a D-ring attachment for security purposes

An exterior coating that offers protection to the board by limiting damage coming from UV rays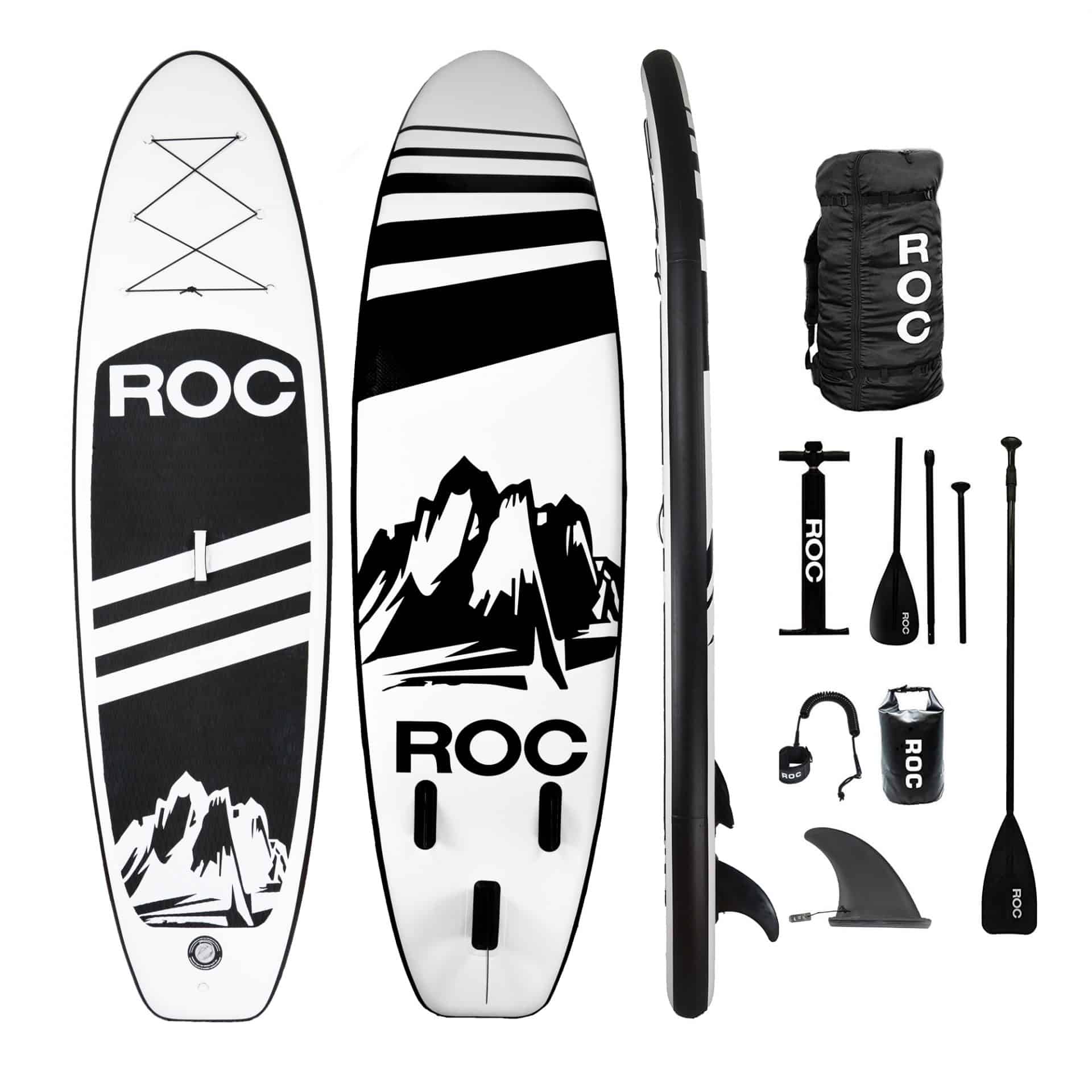 Verdict: This board is ideal for riders of all levels. It is also a viable choice for younger riders because of its weight. It is light enough for them to maneuver well through the water. It is a stable board for riders with different activities to undertake. Generally, it gives riders an enjoyable paddle boarding moment for their outdoor touring and camping experiences.
This is one of the most affordable options at the moment. The good thing with this paddle board is that it is cheaper, and thus a good fit for many riders. In fact, it is a perfect choice for beginners who want to start their paddle barding experience with an equipment that's affordable. Among the affordable paddle boards in the market, this comes out as having more stability and being studier. Despite being an affordable choice, it has features that help to boost its overall performance.
Features
It is a lightweight and portable paddle board. This makes it easy to move on it and easy to store it.

 It has a good balance and stability, thanks to the design of the paddle board.

The durable material makes it remain in good shape for a longer time

It comes with extra accessories that are good for beginners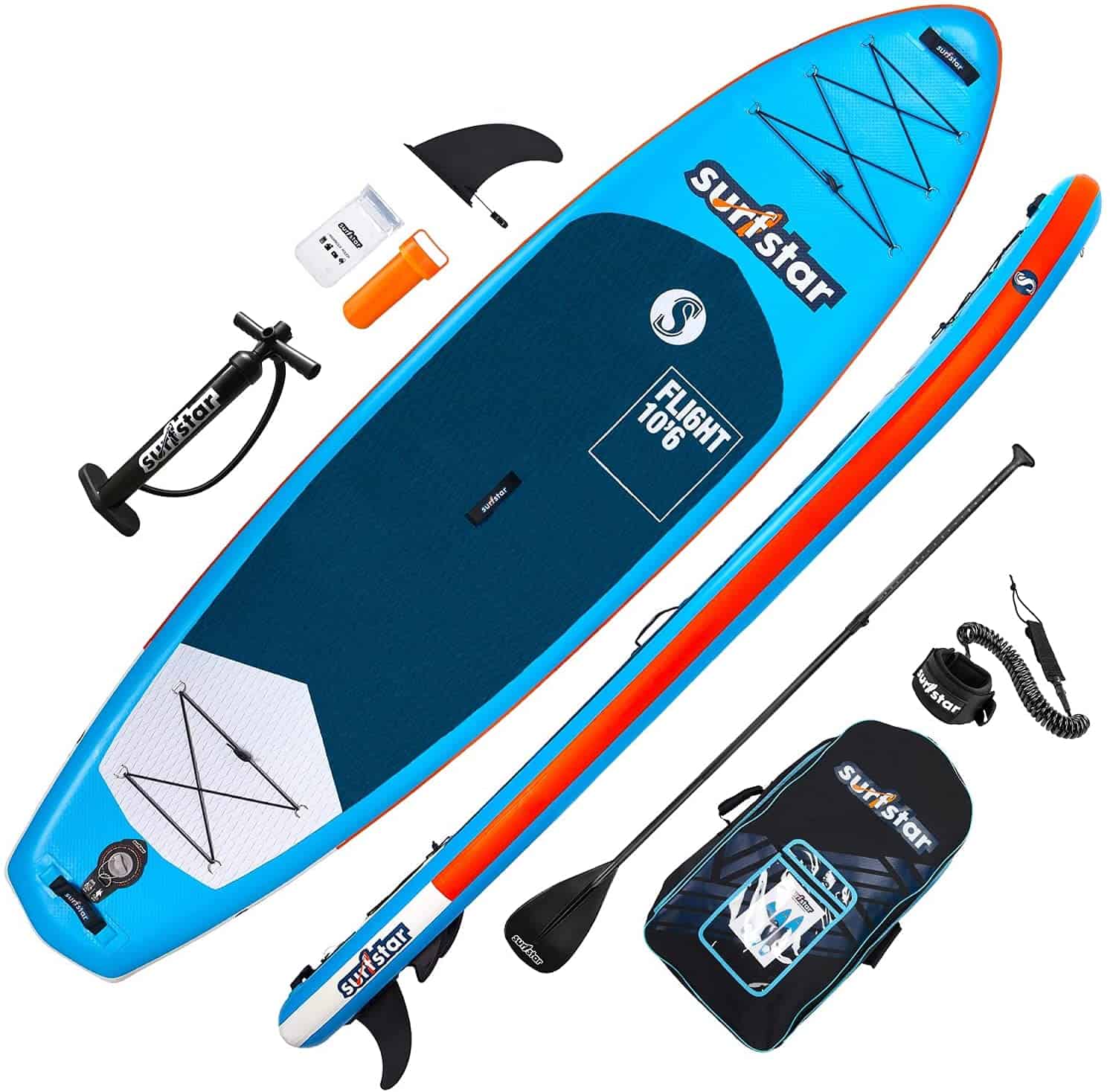 Verdict: If you're looking for an affordable paddle board, this is one you can strongly consider. Apart from it being an affordable option, it has features and accessories that increase its performance as a paddle board. Of great importance still, it is a feasible board for beginners. If you're just starting out as a paddler, you can use it to expand your experience riding on different waters.