Camping is a great way to get close to nature and escape the hustle and bustle of city life. However, just because you're roughing it in the great outdoors doesn't mean you have to be uncomfortable. In fact, with the right camping mattress, you can enjoy a good night's sleep under the stars!
There are many different camping mattresses on the market, and it can be difficult to decide which one is right for you. That's why we've put together this list of the 5 best camping mattresses for a comfortable outdoor experience. So whether you're planning an epic cross-country road trip or just want a little more comfort while camping in your backyard, we've got you covered!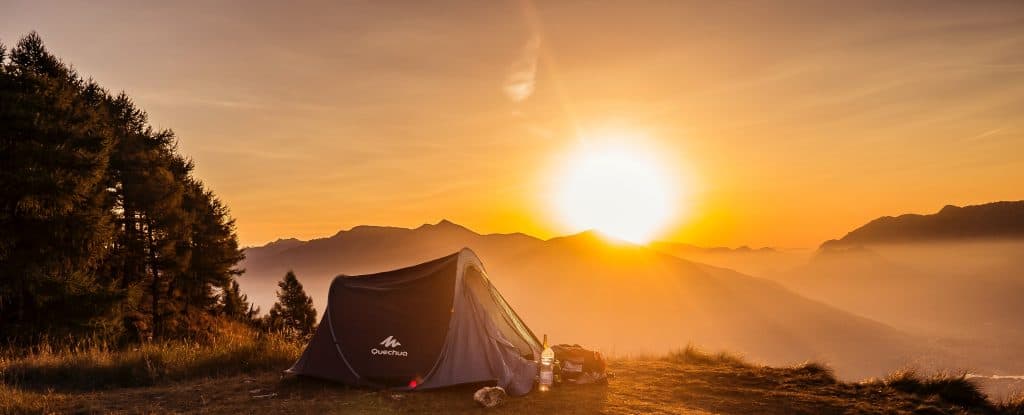 Sure, camping is fun — but just because you want to be close to nature doesn't mean you need to be close to the ground.
 And if it's comfort you're worried about, then finding the best camping mattress is your best bet.
Aside from providing that much-needed comfort while outdoors, a camping mattress also provides insulation to keep you warm especially during colder months. And there's the obvious benefit of keeping yourself a few feet above the ground and away from ants and sharp rocks.
Not sure which camping mattress suits your needs? Don't fret -- here's our list of the 5 best camping mattresses this year.
1. Coleman Extra Durable Airbed
The Coleman brand is a household name in the camping world, known for manufacturing reliable and affordable outdoor gear — and the Coleman Extra Durable Airbed is no exception. Known for its durability, this mattress features a leak-free polyester combination material that's built to last for years.
Key Features:
Advanced coil construction for more stability

Soft-touch brushed polyester surface

Compatible with manual or electric pumps

Coleman Airtight Double lock valve system

Single height blow up with 24 air coils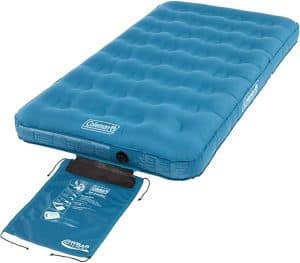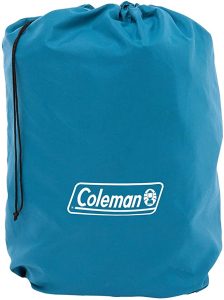 Verdict: Built with stronger construction and boasts of being puncture resistant, the Coleman Extra Durable Airbed is a quality camp bed at a mid-range price point. It packs extremely light and is great for car camping and family weekends in smaller tents.
2. Zempire Monstamat Single Self-Inflating Mattress
If convenience is what you're looking for, then the Zempire Monstamat Single Self-Inflating Mattress is the choice for you. This full-length mattress features a 3D construction with a 150D polyester base which makes it one of the most durable and high-quality mattresses on the market today.
Key Features:
3D construction with 150 polyester base

360 degree double way valve

Cross cored for reduced weight

Two adjustable compression storage straps

Durable bonded 75D base

High volume valve

2-year full warranty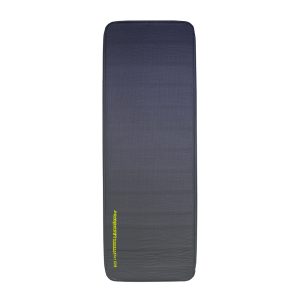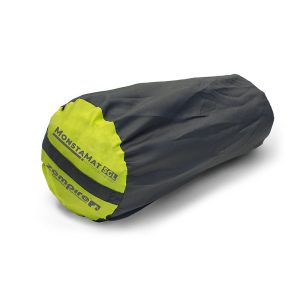 Verdict: Weighing only 7kg, this lightweight mattress is a great option for car camping. Despite its compact size, it remains thick at 10cm especially designed to withstand both the heat and extreme cold.
The IFORREST Sleeping pad is great for first-time campers because of the self-inflating design that makes it incredibly easy to install. This mattress has a lot of comfort features, one of which is its built-in armrests offering extra support from both sides — keeping you cuddled in between.
 Key Features:
2.1 inches thick

R-value 6.8

80D polyester foam

77 inches length, 29 inches in width

Self-inflating design

Built-in armrests and adjustable pillow

4 season air mattress

2-year warranty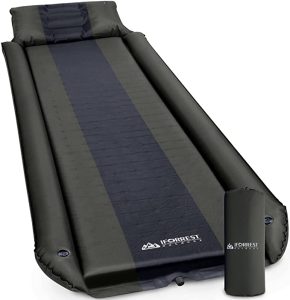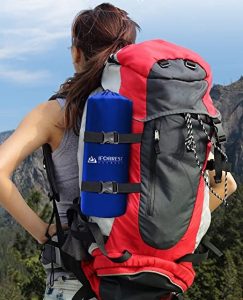 Verdict: This mattress provides a lot of room, with an impressive length of up to 77 inches. It's also fully insulated to withstand cold winter nights. And the best part? It also comes with an ergonomic pillow that's just as comfortable as the mattress itself.
4. Exped Megamat 10 Camping Mattress
The Exped Megamat 10 Camping Mattress makes use of the most innovative camping technology. It features the brand's signature FlatValve system that delivers rapid inflation and deflation. The valves are non-protruding and made of soft PU with no sharp edges.
 Key Features:
3.9 inches tricot surface foam

Air-Core channel foam with full insulation

High frequency welded seams

Self-inflating design with a mini pump

Non-protruding FlatValve technology made of soft PU

3D construction


Verdict: Enforced with high-frequency welding at the seams, the Exped Megamat Camping Mattress boasts of being 100% airtight. This mattress is also incredibly easy to pack, with a height-adjustable roll top bag with a carrying strap.
5. SEA TO SUMMIT Comfort Deluxe Camping Mattress
Proudly Australian-made, the SEA TO SUMMIT Comfort Deluxe Camping Mattress is a lightweight sleeping pad suitable for all kinds of outdoor adventures — from backpacking to offroad biking tours. This mattress gives you all the comfort of home, as it's designed to mimic a spring mattress with its Air Spring Cell construction technology
 Key Features:
Delta-Core technology

30D stretch knit fabric

75D polyester with extrusion laminated TPU

Diagonal supporting foam walls

Large 10 centimetre sidewalls

Integrated Airstream pump sack

Thermolite insulation pad

Exkin Air Sprung cells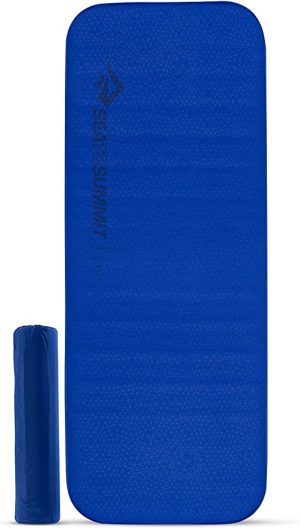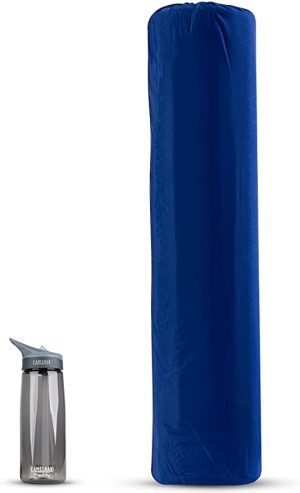 Verdict: This all-around mattress provides a soft and comfortable sleeping surface at 2.5 inches thick. It features a fully insulated pad to prevent convective heat loss from the cold ground. It comes in two variable sizes: regular and medium.
BEST CAMPING MATTRESSES -- WHY BUY ONE ANYWAY?
Using a camping mattress is the secret to getting a well-rested sleep while camping.
Most camping mattresses are designed to simulate a regular bed to give you the comfort of your home in the outdoors. These mattresses also usually come with features that provide sufficient support to prevent back pain.
Aside from keeping you comfortable, the best camping mattress is incredibly lightweight — making it easy to travel with. Its compact size also means you have more storage space for your necessities.
BEST CAMPING MATTRESSES -- BUYING GUIDE
Camping mattresses come with different features, but here are some of the most important ones to consider: