If you live an active lifestyle, refuelling with enough protein is critical if you want to perform your best.
But rather than relying on fatty, heavy meat or dairy-based protein powder, maybe it's time to consider switching to vegan shakes.
Even if you're not following a vegan or vegetarian lifestyle, vegan shakes are a healthier and more environmentally-friendly option to incorporate into your routine. Contrary to popular belief, vegan shakes contain just as much protein as dairy-based powders.
But like all supplements, it's important to pick a vegan shake that's derived from high-quality ingredients, has a clean and unadulterated formula, and of course, tastes good.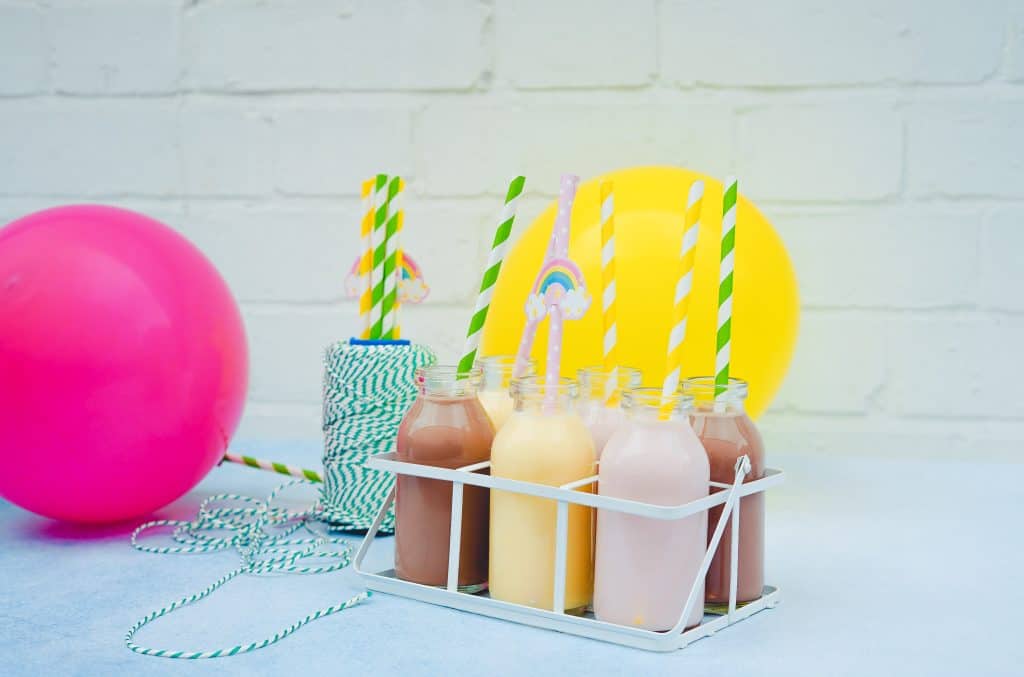 So if you're looking to add a plant-based option to your diet,
Here are our picks for the Top 6 best vegan shakes in 2023:
With 23 grams of protein packed into each serving, adding this BLESSED Plant Based Protein Powder to your routine can be an easy way to bump up your protein intake. It features protein sourced from raw pea protein isolated from all kinds of sprouted beans. Compared to other sources, sprouted pea protein has been found to improve digestion and is easier to absorb by the body. As an added bonus, it comes in a delicious chocolate and coconut flavor.
Key Ingredients:
Raw pea protein isolate

Sunflower creamer

Inulin fiber

Stevia leaf extract

Psyllium seed powder
Verdict: BLESSED Plant Based Protein Powder is every health-conscious adventurer's go-to shake for a reason. This is an all-natural, dairy-free product with a high protein content combined with sunflower creamer which is mainly made from sunflower oil, adding healthy fat to mix. Containing all essential amino acids but with only 4 grams of carbs per serving, this vegan shake is made to keep you fuller for longer — minus the bloating.
If you're looking for a quick fix to hit your fitness goal, WHITE WOLF NUTRITION Vegan All-In-One Pea Protein will help you meet your needs and ensure your body has everything it needs to build muscle, as well improve your strength and performance. It features non-GMO Belgian Golden Peas as its main protein source that is sweetened with organic stevia for a creamier texture. Targeting overall wellness, this vegan shake is complete with amino acids to form a superfood blend.
Key Ingredients:
Pea protein isolate

Amino acid blend

L-arginine

L-carnitine

BCAA

Natural stevia sweetener

Super food blend
Verdict: As its name suggests, WHITE WOLF NUTRITION Vegan All-In-One Pea Protein has everything you're looking for in a vegan shake. Aside from high protein content, this shake also focuses on overall wellness with a unique formula that combines superfoods, medium chain triglycerides (MCTs) and a vegan prebiotic to help boost a healthy digestive system.
If flavor is your main concern, you can't go wrong with MY VEGAN Protein Blend. It comes in a wide range of flavors to choose from, including: strawberry, chocolate, coffee and walnut, or turmeric latte. Despite its relatively sweet taste, it only has 110 calories per serving — perfect for users who want to add a little protein to their diet but without gaining the extra pounds.
Key Ingredients:
Pea protein isolate

Vegetable creamer with sunflower oi

Antioxidant D-Alpha Tocopherol

Xanthan Gum

Sucralose
Verdict: Combining 22g of plant-powered protein with a creamy sweet blend, MY VEGAN Protein Blend is a new and convenient way to add extra protein to your diet. To help you reach your fitness goal, it comes packed with nine essential amino acids as well as a total of 5 grams naturally occurring BCAAs — so you can refuel your body after any intense physical activity.
Unlike other vegan shakes that contain single origin protein sources, CALIFORNIA GOLD NUTRITION Plant-Based Protein stands out as having a blend of a variety of plant-based sources that include: pea protein isolate, brown rice protein concentrate, flax seed, chia seed, and sprouted black rice powder. It's also simple to use — just add one scoop to a glass of water or almond milk to get all the benefits that his vegan shake has to offer.
Key Ingredients:
Pea protein isolate

Brown rice protein concentrate

Flax seed powder

Stevia leaf extract

Chia seed powder

Sprouted black rice powder

Sea salt

Potassium chloride

Monk fruit extract
Verdict: If you're looking for a complete protein-based shake, CALIFORNIA GOLD NUTRITION Plant-Based Protein is a quick and convenient way to meet your needs. Aside from having a combination of different protein sources, it also provides all the ingredients to support a healthy digestive system, including: Omega-3 fatty acids, fibers and minerals and various enzymes.
As its name suggests, GARDEN OF LIFE Raw Organic Protein Powder is made up of all organic, real food ingredients. This vegan shake has a total of 22 grams protein in every scoop, all sourced from 14 different kinds of raw sprouted plants. It caters to your overall health with a complete profile of all essential amino acids along with added whole food fat-soluble vitamins, probiotics and enzymes.
Key Ingredients:
Organic pea

Brown rice

Amaranth

Buckwheat

Flax and chia

Garbanzo bean

Pumpkin seed

Sunflower seed
Verdict: GARDEN OF LIFE Raw Organic Protein Powder is certified as completely organic, vegan, and non-GMO. This vegan shake boasts of having no artificial coloring, flavoring or fillers in order to preserve the ingredient's complete amino acid integrity — as an added benefit, it also has a combination of vitamins A, D, and E to support digestive health.
Proudly Australian made, AT HEALTH AUSTRALIA Radiant Body Protein Powder is one of the few vegan shakes that actually tastes good and provides enough protein content. With 19.5 grams in every serving, this vegan shake utilizes natural pea protein to help support and build lean muscle mass. But what makes this one stand out is its addition of one important ingredient: collagen. Collagen not only keeps your joints and bones healthy, it also promotes glowing skin.
Key Ingredients:
Organic pea protein isolate

Collagen peptides

Coconut milk powder

Green banana posder

Organic vanilla bean powder

Stevia sweetener
Verdict: AT HEALTH AUSTRALIA Radiant Body Protein Powder is a dairy-free, gluten-free vegan shake that is jampacked with pre and probiotics to promote gut health and overall nutrition. Aside from boosting your protein intake, it features collagen to enhance the beauty of your hair, skin and nails. As an added bonus, it comes in a creamy vanilla flavor that you can easily incorporate into your diet.
THE BEST VEGAN SHAKES -- WHY BUY ONE ANYWAY
If you find yourself in need of a protein boost, a vegan shake can be convenient and healthy way to help you meet your needs.
Even if you're not following a vegan or vegetarian lifestyle, here are a few reasons why vegan shakes are a great option to consider:
It provides similar benefits to animal-based protein powder
Studies have shown that using vegan shakes with pea protein isolate had similar positive impacts with whey protein on factors like appetite control, daily calorie intake, and daily calorie burn.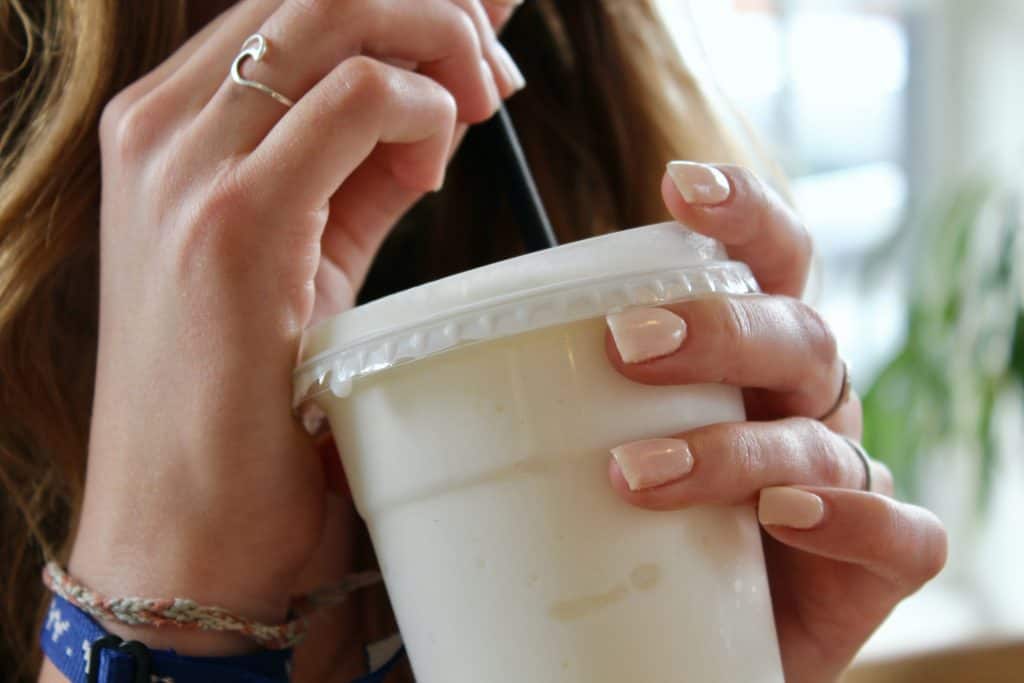 Rotating protein can be healthy for your digestive system
Even if you have a go-to protein shake that you're used to, it's best to give your digestive system a break once in a while. Switching up your protein sources can help minimize the development of adverse food reactions that usually result from diet repetition.
It's a dairy-free option for those with allergies
Dairy is one of the most common food sensitivities. So those who have a dairy-free diet usually need to supplement with extra protein. And since whey is sourced from dairy, vegan shakes are the next best option.
THE BEST VEGAN SHAKES -- BUYING GUIDE
When considering what vegan shakes to buy, here are a few factors to consider:
Complete Protein
Animal-based proteins are called "complete proteins"as they contain all nine essential amino acids. A lot of plant-based sources, on the other hand, are only considered "nearly complete" as they may be low on one of these amino acids.
To ensure you're consuming all the essential amino acids, opt for a complete vegan shake that comes with a blend of different plant sources.
Organic
Unless it wasn't obvious yet, plant-based protein should be organic. Avoid shakes with ingredients that have been treated with pesticides and other chemicals which could make it directly into your system.
Nutrient-dense
Make sure to always read the label and opt for a vegan shake that's rich in all kinds of micronutrients, like magnesium and potassium.