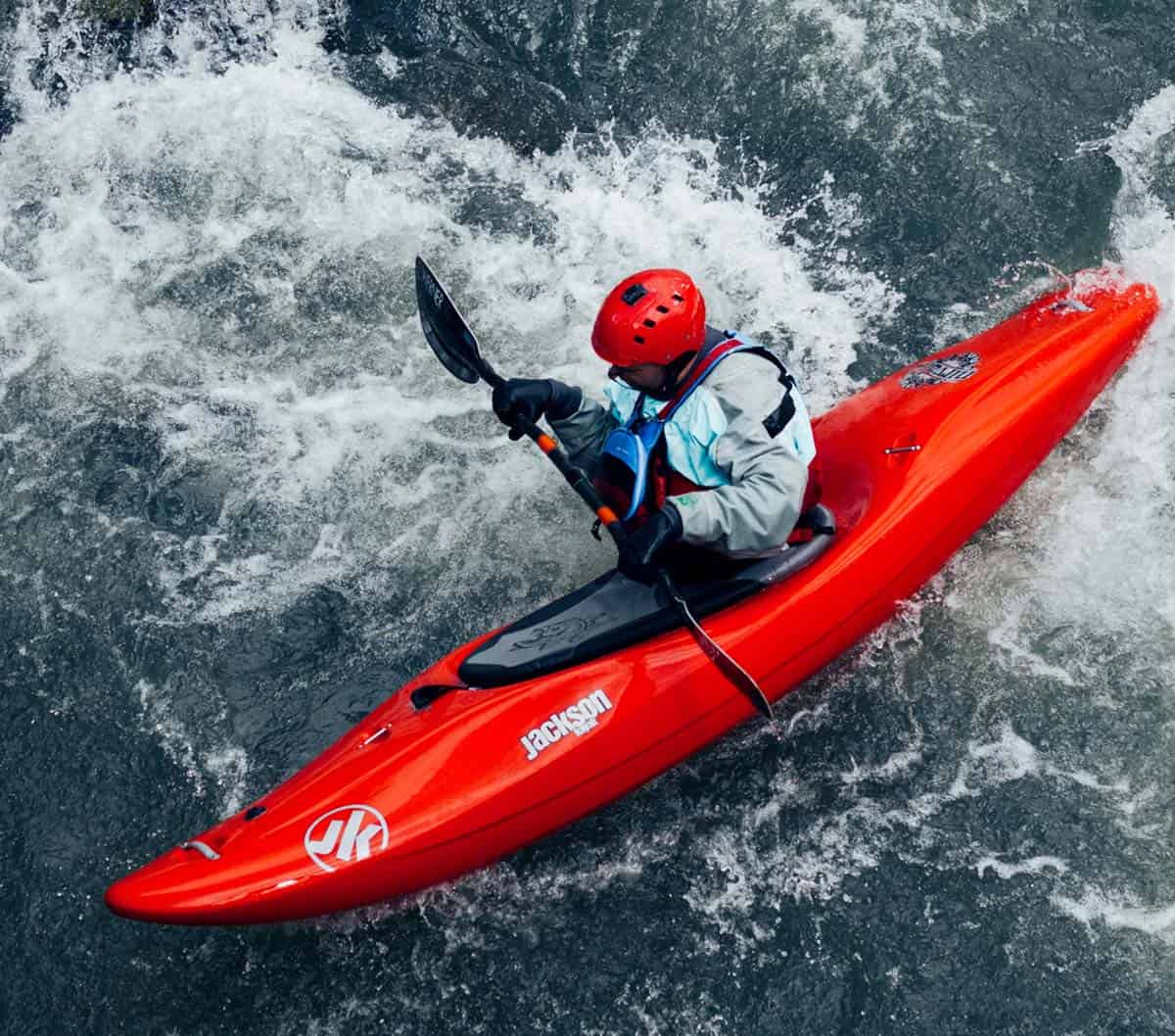 Fishing is one of the best ways to enjoy Australia's waters. 
But what if you can't afford an expensive motorboat? That's where fishing kayaks come in.
Compared to traditional fishing boats, fishing kayaks are a more budget friendly option to get off the shore and cast your line into deeper waters. And because they're smaller in size, they're easier to maneuver and access places motorboats can't — allowing you to cover more water at a time.
Today, there are dozens of kayaks built specifically for fishing, and each one offers a unique combination of features.
Which fishing kayak is right for you? We'll help you find out with our list of the five best fishing kayaks in 2023.
1. BAY SPORTS Pedal Pro Fish
If you plan on going fishing every weekend, the BAY SPORTS Pedal Pro Fish is an excellent option to consider. It features an Australian patented flap pedal drive system that is very quiet and lightweight at less than 5 kgs — so you can propel yourself effortlessly through the water. This fishing kayak also has a wide 87 cm hull that provides more stability and enables you to cast a line properly even from a standing position.
Key Features:
Flap powered pedal drive system

Rudder system with port side hand controlled operation

Premium stadium seat

Pistol grip swivel fishing rod holders

Front enclosed rectangular storage hatch

18.5 liter rear storage with bungee cord

Anti-slip EVA deck grip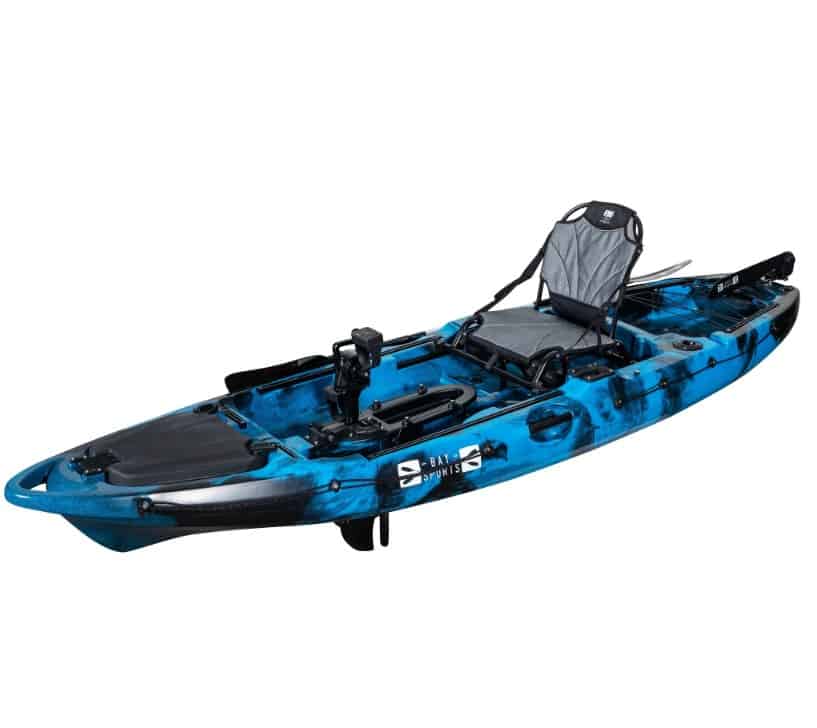 Verdict: As its name suggests, the BAY SPORTS Pedal Pro Fish is pedal-powered — giving you a hands-free fishing experience and allowing you more control over the kayak. Its special cog-gear system allows for faster acceleration with less pedal effort. Most of the parts also come pre-assembled, so you can get on the water faster and hassle free.
2. HOBIE Mirage Passport 12
Hobie is a renowned brand known for producing quality and functional fishing kayaks — and the HOBIE Mirage Passport 12 is no exception. Compared to other fishing kayaks that weigh up to 120 pounds or more, this one is extremely lightweight at only 73 pounds so you can easily transport where you need to go. It's also built to fit in a lot of add-on accessories, with an EVA floor that provides ample storage space as well as two H-track gear mounts for mounting electronic devices.
Key features:
Mirage Drive classic pedal system

Twist and seal hatch

Recessed hull space

ST kick-up fins

Bow storage with bungee cords

Accessory mounting tracks

Additional under-the-seat storage

With two piece paddle

 

Verdict: The HOBIE Mirage Passport 12 combines the best in stability and speed. These fishing kayaks allow you to cover long distances through its Mirage Drive pedal system featuring patented ST fins — making it a great option for both anglers and recreational users alike.
If you're looking for more stability when on rougher waters, then the HYDROTEN Big Dace Pro is a great option for you. This heavy duty fishing kayak is specially designed with a streamlined front nose that reduces the weight from the front of the kayak — so you can maneuver it more swiftly and smoothly. It also features a quality rudder system that allows you to change directions with ease.
Key features:
Raised aluminum seat

360-degree swivel adjustable rod holder

Multi-purpose center console

Preinstalled track rails

Front hatch with hard hinged lid

Ten scupper holes with drain plugs

Rudder system

Built-in rod holders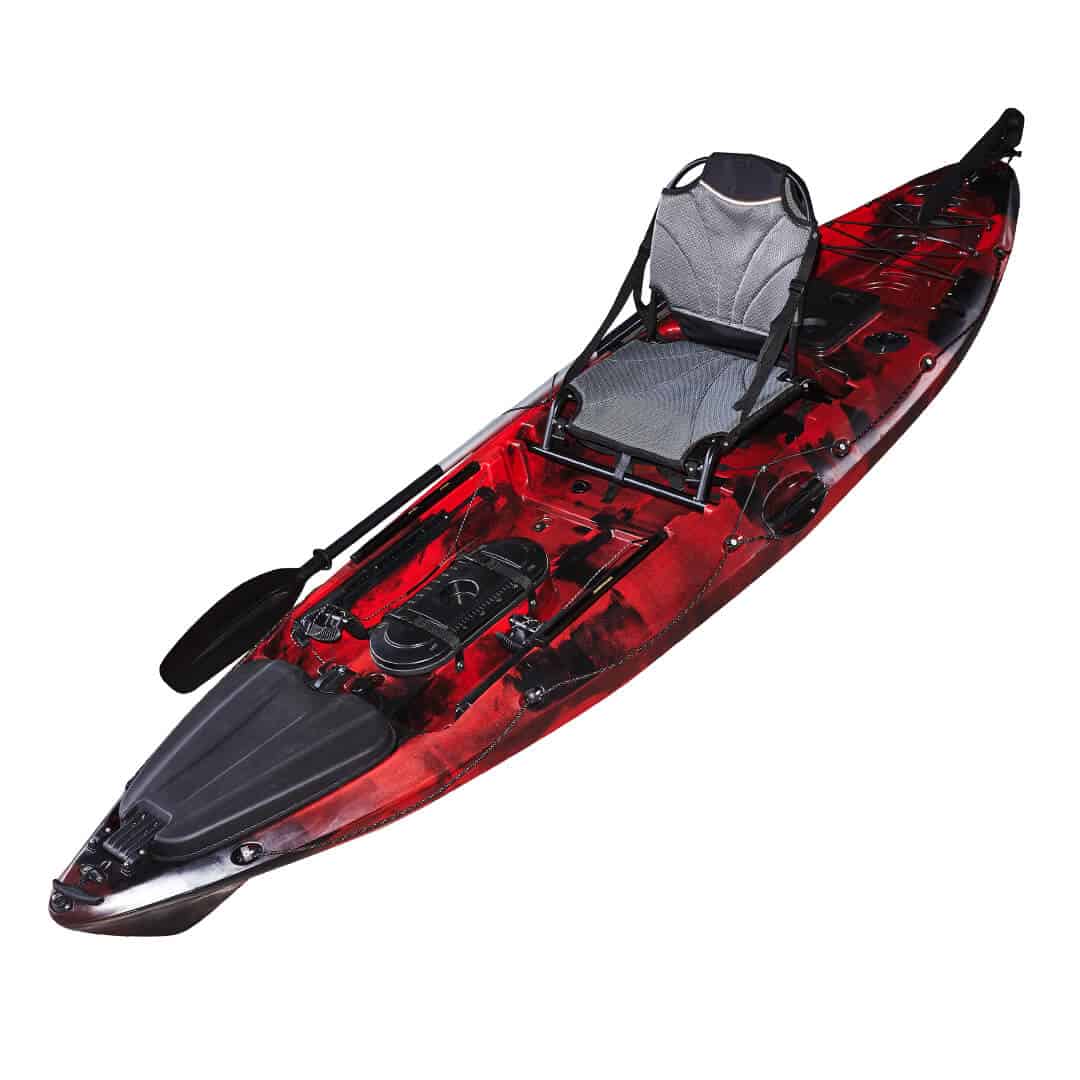 Verdict: The HYDROTEN Big Dace Pro is a good choice for professional anglers who have the need for speed. It also provides a lot of extra storage for your personal belongings as well as fishing gear. Its raised aluminum seat makes it more comfortable for those long hours on the water.
4. KINGS Pro Fishing Kayak
Looking for a budget friendly kayak that won't empty out your wallet? Then the KINGS Pro Fishing Kayak is your best bet. Despite it's lower price range, this fishing kayak does not disappoint when it comes to quality features. It's relatively long with a length of 3.3 meters and a wide hull that is constructed with high density polyurethane for extra durability. It also comes in a modern camouflage design that is not only stylish but also allows you to blend into your surroundings better.
Key Features:
175 kg weight rating

Foot-controlled rudder system

Roto-moulded high density polyurethane hull

830mm wide flat footwell

361-degree swivel rod holders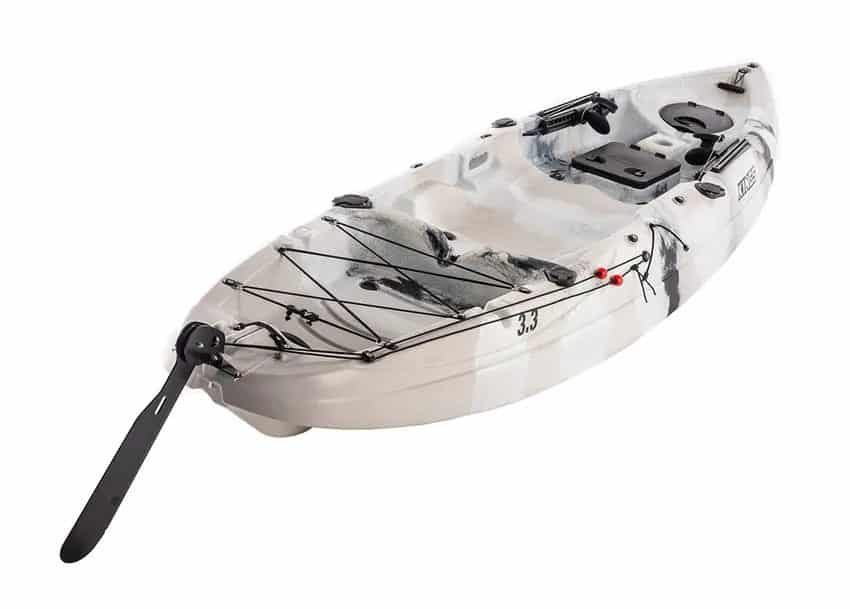 Verdict: Even with a friendly price tag, the KINGS Pro Fishing Kayak is guaranteed to keep you afloat. This fishing kayak allows you to have more control over where you want to go, with its foot-operated rudder system coupled with a paddle holder. It also comes with a lot of extra accessories like 360-degree swivel rod holders that allow you to change direction faster.
5. INTEX Excursion Pro Kayak
Looking for a compact and portable kayak that you can bring with you when you travel? The INTEX Excursion Pro Kayak is inflatable — so you can easily stow it away in the trunk of your car. Its high pressure inflation provides extra durability and stability, while spring loaded valves make deflating easier and faster. This fishing kayak is constructed with tough laminated PVC enforced with a polyester core that not only makes it lightweight but also highly resistant to abrasion as well as sunlight.
Key Features:
3-ply high molecular laminated PVC material

Polyester core

2 removable skegs

Mounted footrests

Integrated recessed fishing rod holders

Adjustable bucket seats

86 inch aluminum oars and high output pump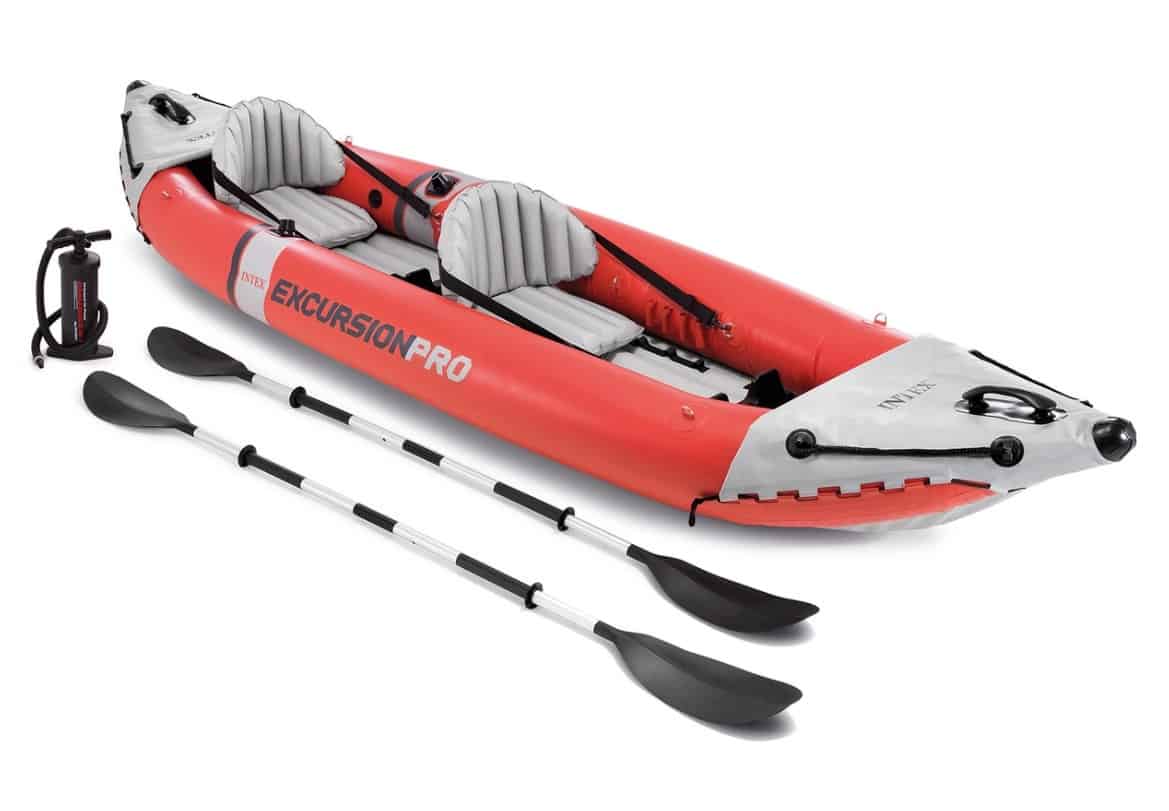 Verdict: The INTEX Excursion Pro Kayak is an inflatable two-seater fishing kayak that is designed to go from daytime excursions to long weekend fishing trips. Most of its features are completely adjustable, including its seats and foot rests to keep you comfortable while out on the water. With fishing rod holders on each side, you can enjoy hands-free fishing while still maintaining control over the kayak.
THE BEST FISHING KAYAKS -- WHY BUY ONE ANYWAY?
Fishing kayaks are a smaller, cheaper, and more accessible alternative to the traditional fishing boats.
Below are several reasons why fishing kayaks are catching on so quickly in Australia:
THE BEST FISHING KAYAKS -- BUYING GUIDE
When it comes to fishing kayaks, there is no one-size-fits-all.
For a better chance of finding the right fit for your fishing needs, here are some of the basics to consider when buying your next fishing kayak: