The key to any successful camping trip is comfort — and comfort starts with finding the best camping tent.
One of the most important pieces of camping gear is shelter. And while a sleeping bag is also vital, choosing the best camping tent can spell the difference between a messy adventure and an exciting outdoor experience. It allows you to get closer to nature but without having to sacrifice all the comforts of home.
But like most camping equipment, not all camping tents are created equal and finding the right one can be tricky.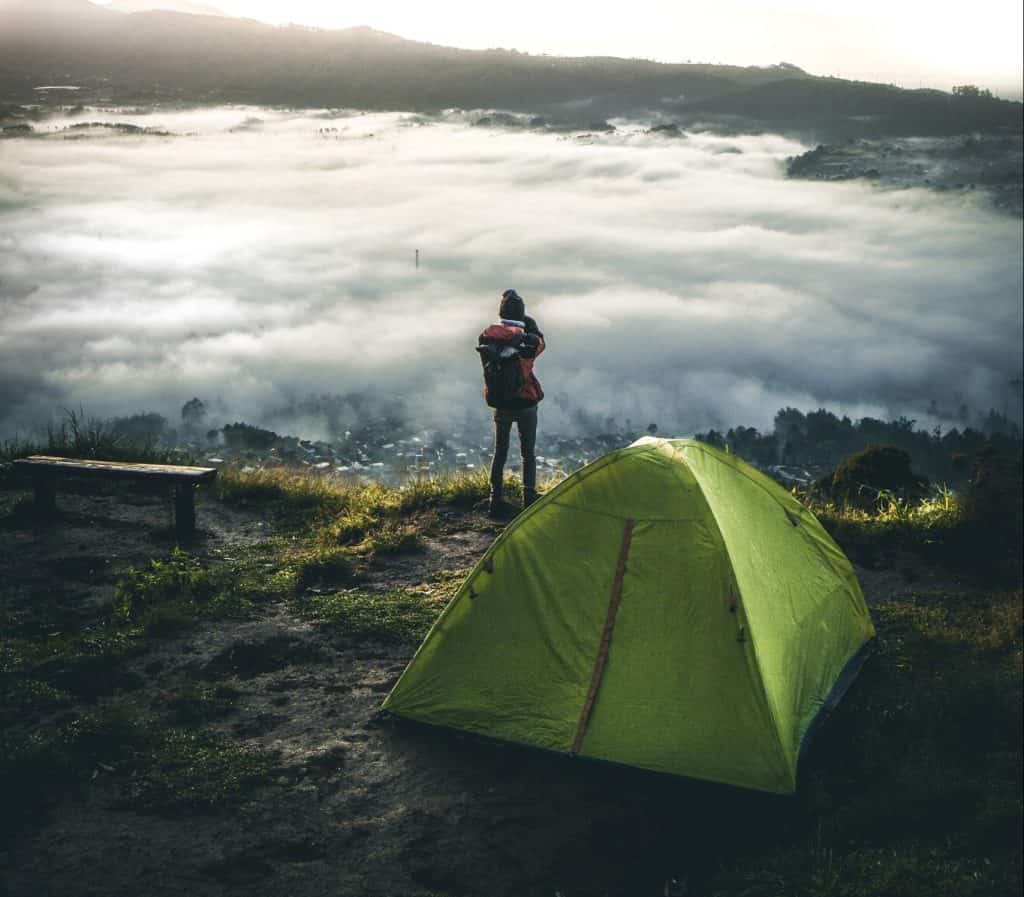 Don't fret — we've got you covered. We've handpicked a few of our favorites 
Top 10 best camping tents in 2023
Just because you're in the outdoors, doesn't mean you can't enjoy a little privacy — and the OZTRAIL 12-person Dome Tent will give you just that. This dome tent is built for large families, having a large interior that has four rooms — a central living area in the middle, two sleeping quarters, and a screened sunroom with awnings that can serve either as a sitting area or a spare bedroom. Despite its size, this tent remains easy to set up with a Portico pole system that keeps the walls vertical.
 Key Features:
100% polyester ripstop fly fabric

4 room divisions

Front and rear doors

Large side windows

Awnings on the sides and back

Powerport access inlet

Media pocket compatible

Side wall pocket

Overhead loft gear net

Centrally located light attachment hook
Verdict: A family tent in every sense of the word, the OZTRAIL 12-person Dome Tent is large enough to provide adequate sleeping space and allows plenty of head room throughout the entire interior. This is an all-season tent — it has a 100% polyester lining that can be used all year round, with windows to keep you cool during hot weather and panels that can completely close to keep out the cold during winter.
As its name suggests, the ADVENTURE KINGS Kwiky Hard Shell Pop-up Roof Top Tent features a pop-up design that you can set up and take down in just a matter of minutes. Installation is as easy as undoing two buckles and then giving it a little push. Made with ABS anti-aging polymer, this tent is made even more durable by adding more internal bracing and modifying the stress points around the frame. It features a construction made of 320GSM polycotton ripstop canvas that is enforced with double stitching on all seams — so you're protected even in inclement weather
 Key Features:
320 GSM polycotton ripstop canvas

ABS anti-aging polymer case

50mm high density foam mattress

Mozzie and midgee-proof flyscreen mesh

Multiple storage pockets
Verdict: With its easy to install pop-up design, the ADVENTURE KINGS Kwiky Hard Shell Pop-up Roof Top Tent is perfect for campers who prefer convenience above all else. This is a rooftop tent, so it's mounted onto the back of our vehicle's rack system — so you can easily convert your SUV into a mobile campsite that's always ready for adventure.
The Coleman Northstar Instant Up 4 Lighted DarkRoom tent has an innovative design that makes it easy to use almost anywhere. It has pre-attached hubs that can simply be expanded with just one click, which makes it much easier to install in less than 3 minutes! With a lot of space inside and its durable frames, you can be confident that it will last through and give you the shade to all your future adventures.
Key Features: 
Blocks up to 95% sunlight

Dark Room filter technology that keeps the inside 5° cooler
Instant Up frame mechanism
Heavy-duty PVC bucket flooring
Made of PVC and ripstop fly materials
Ultrafine privacy screen mesh on doors and windows
Verdict: If you're in the market for a quality tent, the Coleman Northstart Instant Up 4 Lighted DarkRoom tent is a is a perfect choice and a great piece of gear for the money. Aside from its top-of-the-line and compact features, what made this on our list is that this tent also comes with an awning of its own, just like a patio, where you can drag a chair and relax. 
This Oztrail Hightower Mansion is the perfect tent for camping, hiking or any outdoor activity with your friends and family. This tent features a fully waterproof and breathable fabric, extremely spacious internal and lots of storage for all your gear that can accommodate the whole family to sleep comfortably. 
Key Features:
2-room internal design with doors

Silver coated UV-Tex fly sheet
UV-tex treated polyester fabrics
Portico Pole system
Large D-door, windows, and awning
No-see-um inner mesh system
Fully-sealed seams
Verdict: If you're looking for a fantastic tent that can shelter your beloved ones on your next camping trip, we would definitely recommend this one! What we liked most on the Oztrail Hightower Mansion tent is its versatility and divided internal room feature that you can use accordingly to your needs. You can use the first area as your lounge, and the other side as sleeping area. Almost anything is possible with this tent!
Jampacked with practical features, the beginner-friendly Redline 2-person tent by Mountain Designs is a well-designed and thought-out tent making it a great choice for first-time backpackers and campers. It is a sturdy and durable camping tent that can enhance comfort and convenience all throughout your ventures. 
Key Features:
Free standing shape and design

Pole pivot system
2-person sleeping capacity
3-season protection
75D polyester rain fly
40D inner nylon
Aluminium poles
YKK zippers
Verdict: Mountain Designs' Redline tent is the perfect tent for two travellers who want to explore the outdoors yet camp in style. With a roomy interior that can comfortably fit two people, this tent is designed to protect you from all 3 seasons and elements with its waterproof flysheet, taped seams, high quality materials, and durable vestibule.
Bedarra is a brand new tent designed by Outdoor Connection. It features premium two room tent, a large rear bedroom with unique Ventra flow panels, two large floor to ceiling windows and large rear Omega door for maximum cooling and excellent ventilation for the family. The tent uses UV-Protek treatment that provides maximum resistance to fabric degredation. It is durable and provides strength and stability, easy to set up, very spacious, and airy. 
Key Features:
UV-PROTEK fabric treatment

3000mm+ rated water head
Strong Hornet Pole System
6 to 8 person sleeping capacity
Ventraflow panels for superior ventilation
100D HiCount outer fly
Verdict: For warm days in Australia or cold nights, the newly improved and much better Bedarra Dome tent is a great option for anyone looking for a reliable big, airy, and luxurious-feeling tent. With its very spacious area, cross ventilation from large windows and doors, and awesome features that can host 6 to 8 persons, this makes it perfect for big camp trips with friends or family.
Get a better view of the scenery and elevate your camping experience to a whole new level with the Adventure Kings Roof top tent. At Australia, the all-time famous roof top tent has been an ultimate crush and a favourite for all types of adventurers. Its unique design and amazing features make it ideal for 4WD camping trips and outdoor adventures
Key Features: 
2-person capacity

320 gsm rip-stop canvas with additional fly option

Huge ultra-comfy bed
High-density foam

mattress

3 minutes set up
Canvas windows and doors with mozzie-proof mesh
Alloy ladder system
Verdict: If you are looking for an adventure and want to get out of the city, this is the tent for adventurers like you. The Adventure Kings Roof Top tent is a top-notch option with some additional space and ideal for for campers who wants a quality, and easy, breezy camping experience.
The Oztrail Genesis 9 person tent is perfect for larger groups or families who need plenty of space to stretch out. It features three large internal areas, two private bedrooms that is separated by a central living area, high ceiling height, large rear and side windows for airflow and ventilation and a spacious front awning.
Key Features:
2 private and separated rooms

Central living room area
63D silver-coated polyester fly fabric
Fibreglass poles
Front awning option for added shelter
Large rear and side windows
Oversized front and internal D-doors 
Verdict: Anyone looking for big yet affordable tent for occasional family or friends camping trip? Then try this out. The Oztrail Genesis 9 person tent might be the one you're looking for! This spacious tent can fit up to nine people and it features two large rooms so you can separate yourself for privacy. Get yours today and have a memorable experience!
The COLEMAN brand has become a household name in the camping world — and the COLEMAN Dark Room Fast Pitch Dome Tent is no exception. Its standout feature is its Dark Room technology that blocks out up to 90% of sunlight and reduces heat inside the tent — allowing you to sleep in even past sunrise. The screen room gives you an extended space outdoors with privacy and protection from bugs.
Key Features:
Dark room technology

WeatherTec system

Patentend welded floors

Double protected seams

Fast pitch system

Built in E-port
Verdict: The COLEMAN Dark Room Fast Pitch Dome Tent is one of the easiest to set-up, as it comes with pre-attached color coded poles and hub. This tent is equipped with a number of innovative features, including a patented WeatherTec system with welded floors to keep water out and even an E-port that allows electrical power inside your tent.
Looking for a camping tent that won't break the bank? The NIGHT CAT Waterproof Camping Tent comes with a budget-friendly price and entry-level features — perfect for the minimalist camper. This is a small tent, capable of fitting only one person. But it makes up for it with quality weatherproof features, including a 210D waterproof PED fabric with double seams to ensure the interior stays totally dry when it rains. The frame is equipped with strong fiberglass poles that help anchor it to the ground in case of sudden storms.
Key Features:
210D PED fabric PU 3000

Waterproof taped seams

Strong foldable fiberglass poles

Double sided zippers

Mesh windows
Verdict: Weighing only 2kg, the NIGHT CAT Waterproof Camping Tent is a lightweight all-season tent that is compact and travel-friendly. This camping tent focuses on convenience, with foldable poles and inner pockets that hold your gadgets and other valuables. It also affords proper ventilation, with two mesh windows that allow airflow and keep the bugs out.
Cost-effective and spacious, the COLEMAN Sundome 6-person Tent is a must-have for every family outdoor adventure. This is a dome tent, so the shape provides good head room, reasonable height, and a large interior area. In case of inclement weather, this tent promises to keep the water out with a patented WeatherTec system that features patented welded floors and inverted seams.
Key Features:
Polyester and polyurethane fabric construction

Rainfly awning

Built-in storage pockets

Patented welded floors and inverted seams

Insta-clip pole attachments

Carry bag for easy transport
Verdict: Let's face it — one of the hardest parts of camping is setting up a tent. But this isn't much of a problem when it comes to the COLEMAN Sundome 6-person Tent. This tent is built for quick set up with continuous pole sleeves and insta-clip pole attachments so you can use to keep the tent stable — ready to combat even the harshest of winds.
THE BEST CAMPING TENTS -- WHY BUY ONE ANYWAY?
The best camping tent can make or break your outdoor experience.
1. They provide temporary shelter
Camping tents give you an extra space to call your own while in the outdoors.
They provide privacy when in crowded camping areas, a bedroom to sleep in, and a sealed-off sanctuary where you and your family can congregate once the sun goes down and the campfire has been extinguished.
2. They provide instant weather protection
Anyone who lives in Australia knows how unreliable the weather can be.
No matter the climate, a tent blocks wind and traps air — so it will always be warmer inside. Most tents are made with an outer layer of waterproof fabric that help shield you against the rain. Others are equipped with a high UV-resistance rating to protect you from the harmful rays of the sun — so you can enjoy the outdoors no matter the weather.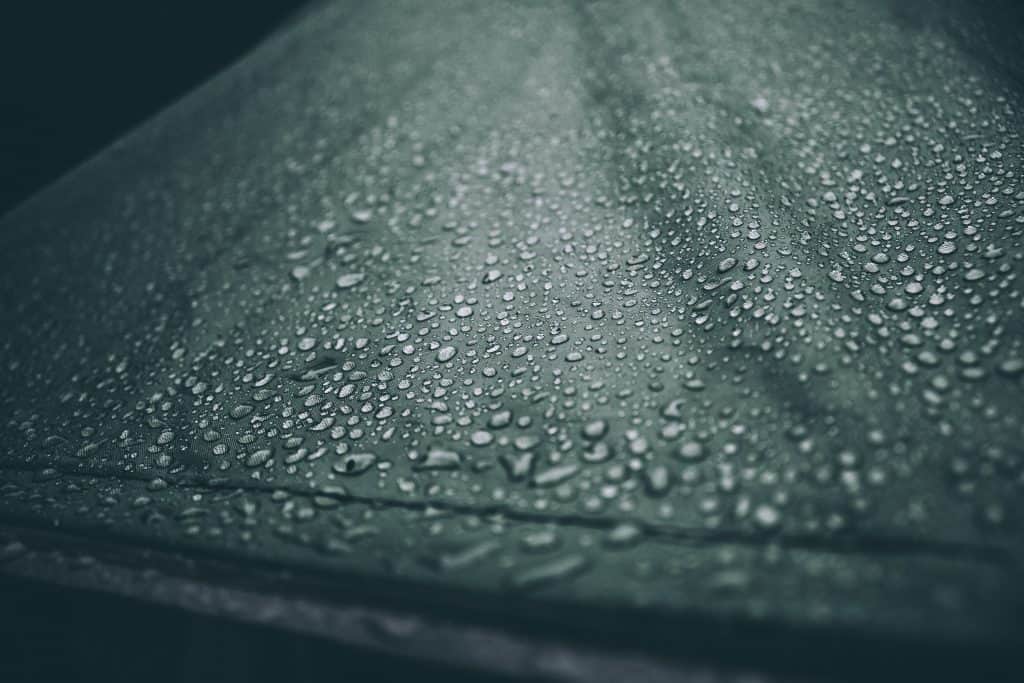 3. They are easy to set up
A typical camping tent build consists of telescope poles attached to the fabric, so it's just a case of unfolding the tent and then extending the poles. The poles can easily be done at one time — so set up can be done by just one person in a matter of minutes.
THE BEST CAMPING TENTS -- BUYING GUIDE
The right tent can turn your dream camping experience into a nightmare, so before you invest, take a little time to consider these important factors:
1. Tent Sleeping Capacity
When choosing your tent, always consider a model based on your group's size and whether or not you need additional space for extra guests, other camping gear, or pets.
2. Peak Height
Nothing beats the airflow of a high ceiling and the added comfort of being able to stand inside your tent. When it comes to this factor, you can choose between to tent types:
Cabin-style Tents — Features vertical walls to maximize overall peak height and offers lots of livable space.
Dome-style Tents — Tall in the center, but their walls have more of slope which slightly reduces livable space.
3. Weather Resistance
It's important to choose a tent with strong, built-in weather-resistant features like heavy duty poles, full rain covers, and sealed seams.
4. Construction Materials
Most tents are made up of either nylon or polyester.
Nylon — More durable, good stretchability, and more resistant to abrasion but absorbs water.
Polyester — Not as stretch as nylon and is more likely to tear, but it absorbs less water and sags less.
5. Outer Coating

Tent fabrics are usually coated with a combination of silicone, polyester urethane or polyether urethane. The most common is Polyester Urethane as it is more durable, but lacks water resistance. Silicone, on the other hand, has a higher waterproof rating but lacks stretchability to prevent wear and tear.