Hiking sandals are one of the latest trends in outdoor footwear — and it's easy to see why.
Unlike traditional hiking boots, hiking sandals give you the support you need without squeezing your feet into completely enclosed shoes. The best hiking sandals are designed specifically for use on the trail, with features that include arch support, lugged soles, and durable straps that keep your feet securely in place while you hike.
Ready to free your feet? To help you narrow down your choices, we've reviewed and selected five of 
The best hiking sandals available on the market today
1. CHACO Z/Cloud Hiking Sandals
When it comes to comfort, no other hiking sandals on the market can compare to the CHACO Z/Cloud. Boasting of an extremely soft, pillow-top footbed, this pair is guaranteed to keep your feet properly cushioned even on the most rugged terrain. We can't talk about these hiking sandals without mentioning its high quality build — it features a durable three layer construction. Both layers on the top complement each other with a dual density PU midsole and a stiffer PU layer for as strong core. It ends with a rubber grip outsole built for maximum traction.
Key Features:
Vegan friendly construction

Polyester jacquard webbing upper

Durable high-tensile webbing heel risers

Injection molded ladder lock buckle

Dual-intensity PU midsole

Non-marking patented ChacoGrip rubber compound

3.5mm lug depth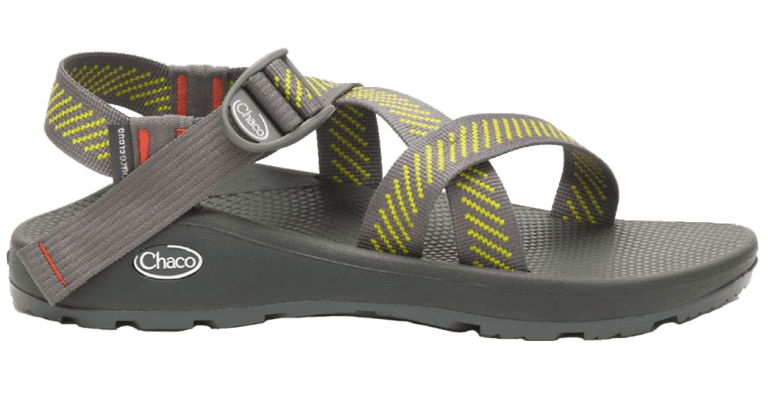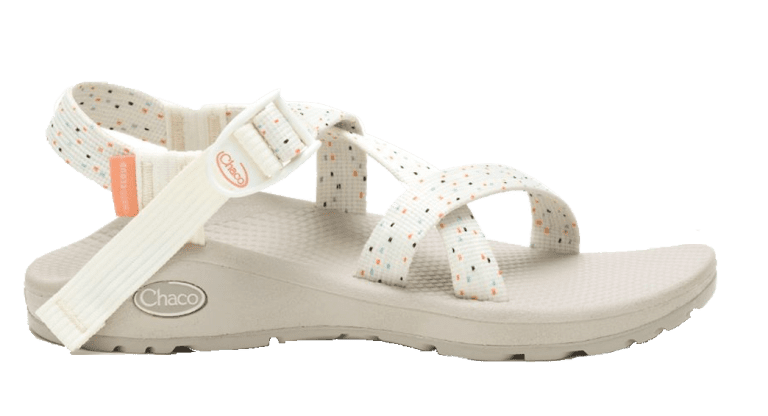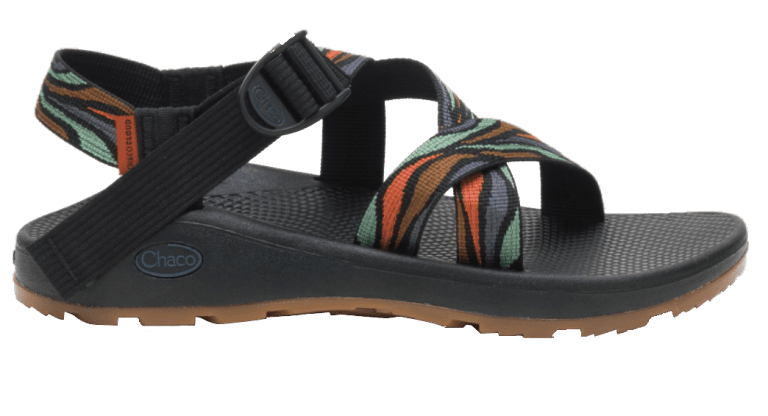 Verdict: Combining both comfort and durability, it's easy to see why the CHACO Z/Cloud lands at the top of our list. With a soft upper and a firm midsole, these hiking sandals move with you while you walk to provide free and more precise movements. It also features a durable, silky webbing that is designed to prevent blisters.
2. BEDROCK Cairn Adventure Sandals
The BEDROCK Cairn Adventure Sandals stands out as being the perfect balance between a light flip-flop and a performance trail shoe. Don't be fooled by its minimalist design — these hiking sandals are perfectly equipped for any outdoor adventure. It has one of the most stable constructions, featuring premium webbing for a snug fit, three different zones for easy adjustment, and sole-hugger wings for locked-in stability for longer hikes.
Key Features:
Vibram Regolith outsole

US military grade velcro

Polyester and nylon webbing upper

Metal and acetate plastic hardware

3 adjustment zones

Sole-hugger wings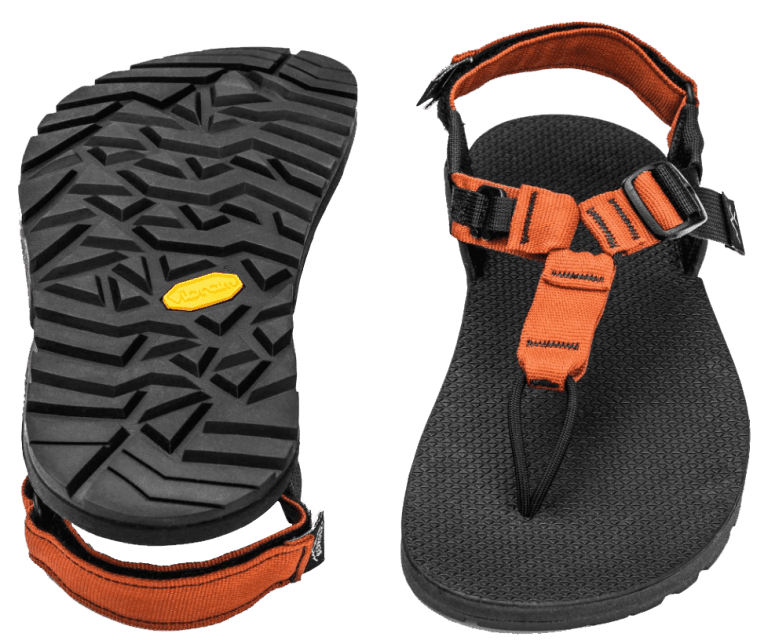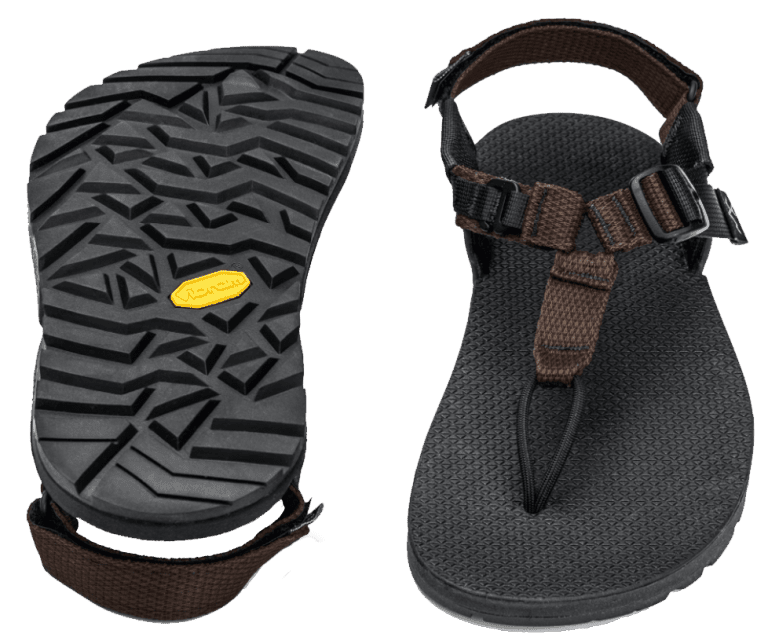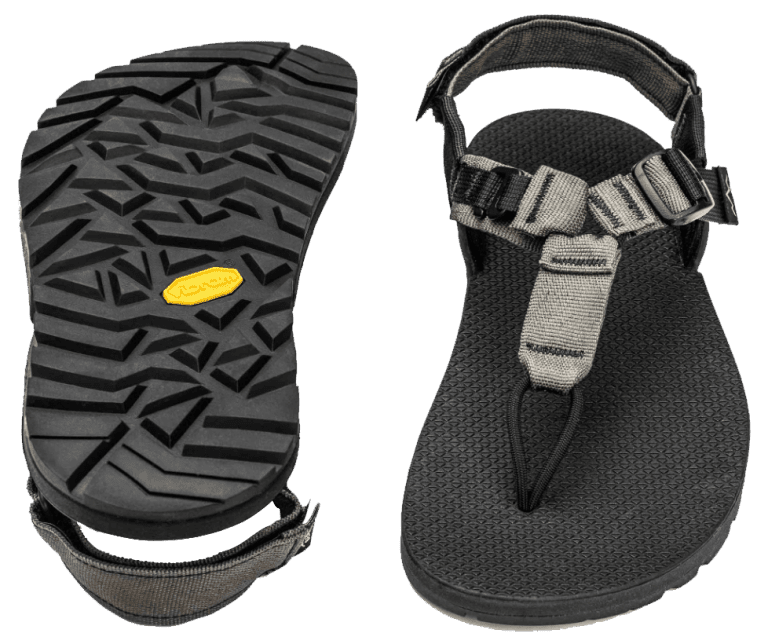 Verdict: Whether ascending or descending, the BEDROCK Cairn Adventure Sandals will provide excellent grip through its deep tread design — even on the roughest surfaces. Another standout features is its soft midsole layer enhanced with a micro-diamond patterned rubber material that works wonders on wet trails to keep your feet from slipping.
3. KEEN Newport H2 Sandals
Not sure if you want your toes out in the open? Then the KEEN Newport H2 Sandals are your best bet. This pair features a closed toe design for better movement control, but remains open on the upper portion for increased airflow to keep to the feet dry. Its standout feature remains to be its premium Vibram outsol that closely resembles a hiking shoe in both design and function — with enough durability and grip to keep you well-balanced as you hike.
Key Features:
100% polyester material

Compression molded EVA midsole

Non-marking rubber outsole

Washable polyester webbing upper

3mm lugs

Odor-reducing Microbe shield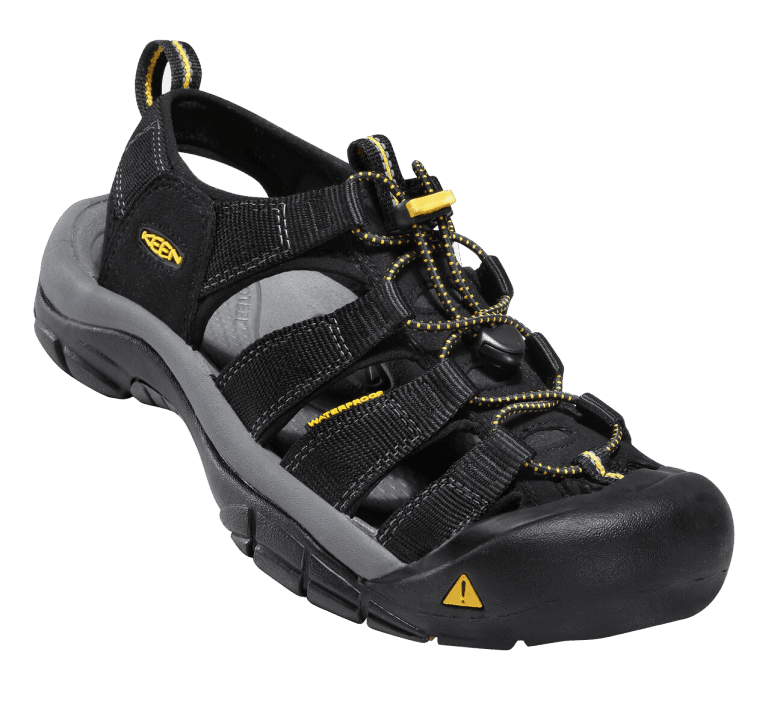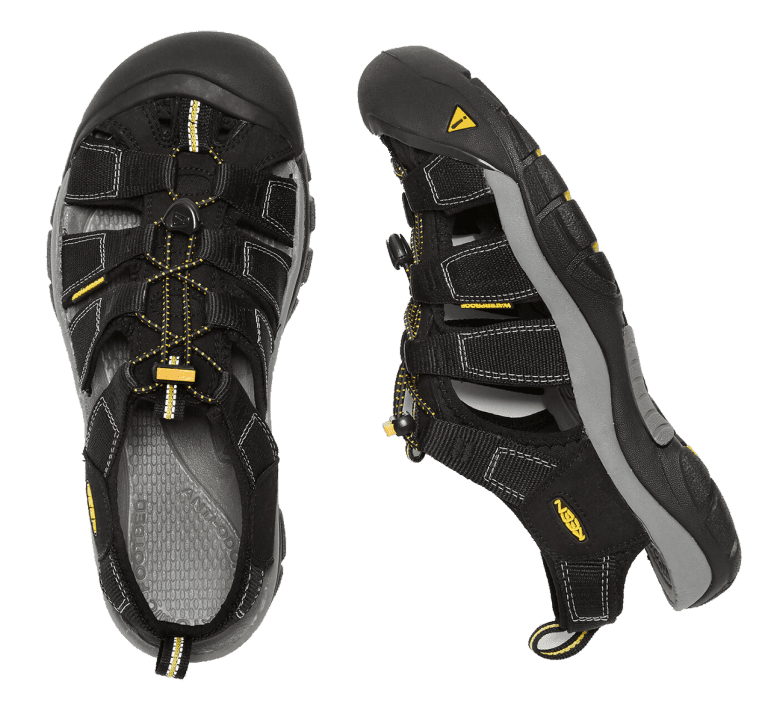 Verdict: More than just its low-profile design, the KEEN Newport H2 Sandals are well-known for their versatility — so you can go from the water and back to the trail in no time. Combining a razor sipped oustole and 3mm lugs, this pair of best hiking sandals provide excellent traction.
4. TEVA Original Universal Sport Sandals
If you're looking for an eco-friendly option, the TEVA Original Universal Sport Sandals are a must-have for every sustainable hiker. At the top of its many features is its quick-drying webbing made primarily from recycled plastic and durable polyester yarn — boasting of saving up to 4 plastic bottles for every pair. There's a lot to say about these hiking sandals when it comes to support, since it's molded EVA midsole comes with heel cupping and arch assist.
Key Features:
Utilitarian retro design

Minimalist velcro strap closure

Quick drying webbing

Verifiable polyester yarn

Bungee cord lace

EVA foam midsole

Rugged spider rubber outsole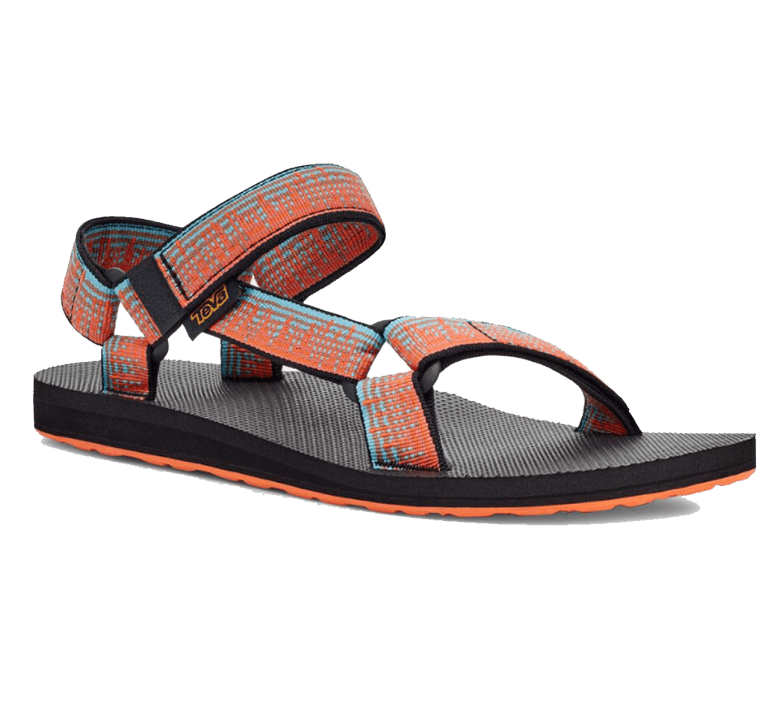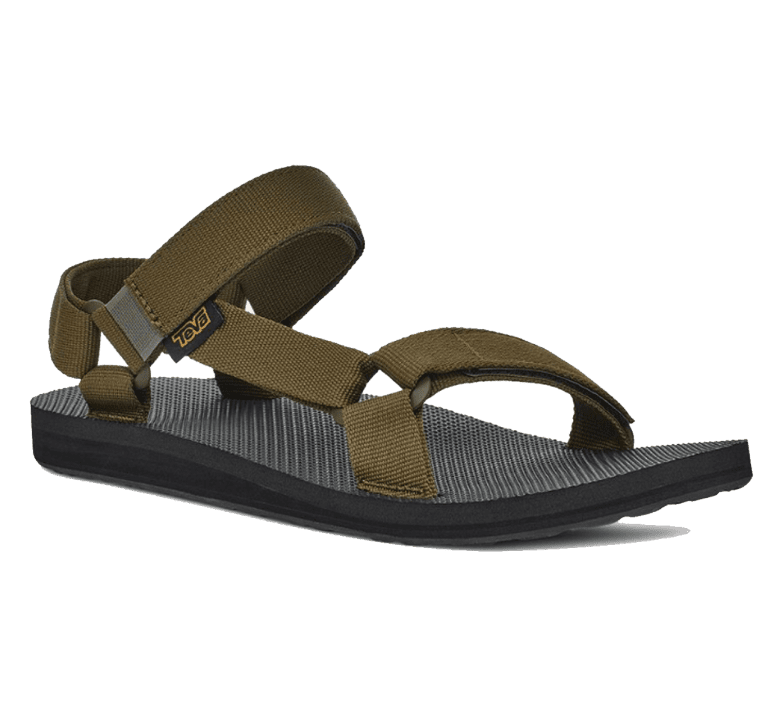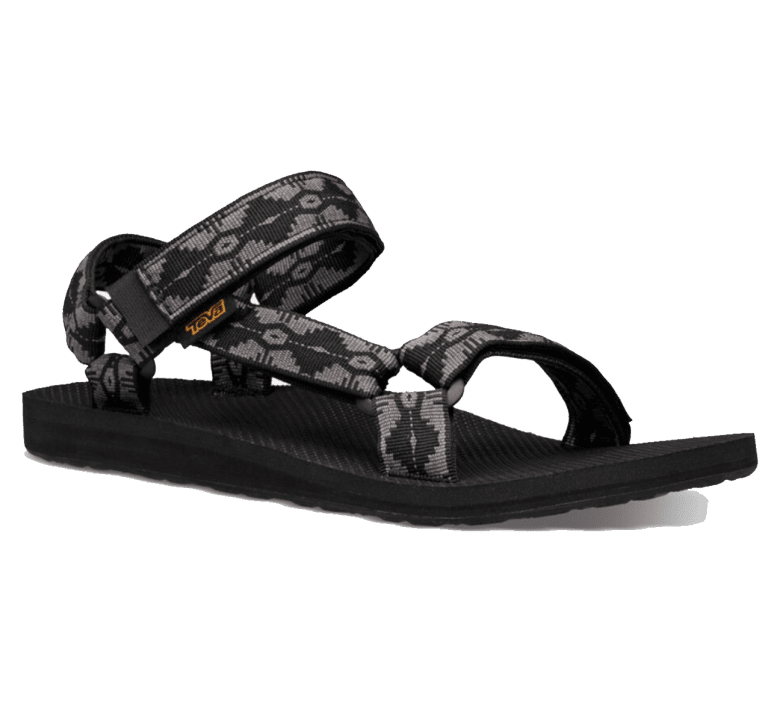 Verdict: The TEVA Original Universal Sport Sandals are a versatile all-around pair that combines simple use with plush comfort, coupled with a reasonable price tag. It comes in different variations for both men and women, featuring retro-style designs that are both lightweight and easily adjustable to your preferred fit.
5. XERO Z-Trail EV Sandals
If you're searching for a minimalist hiking sandal, then the XERO Z-Trail EV Sandal is your best option. This pair is one of the lightest, most flexible and portable hiking sandals on the market today — making it easy to carry around in your backpack or duffel bag. But don't be fooled by its construction; these hiking sandals offer the right amount of support with its dual-layer footbed strengthened with a mix of three materials.
Key Features:
Zero-drop non elevated heel

10mm thickness

Non-marking sole

Thin foam strip forefoot

Dual layer footbed

Z-style patented webbing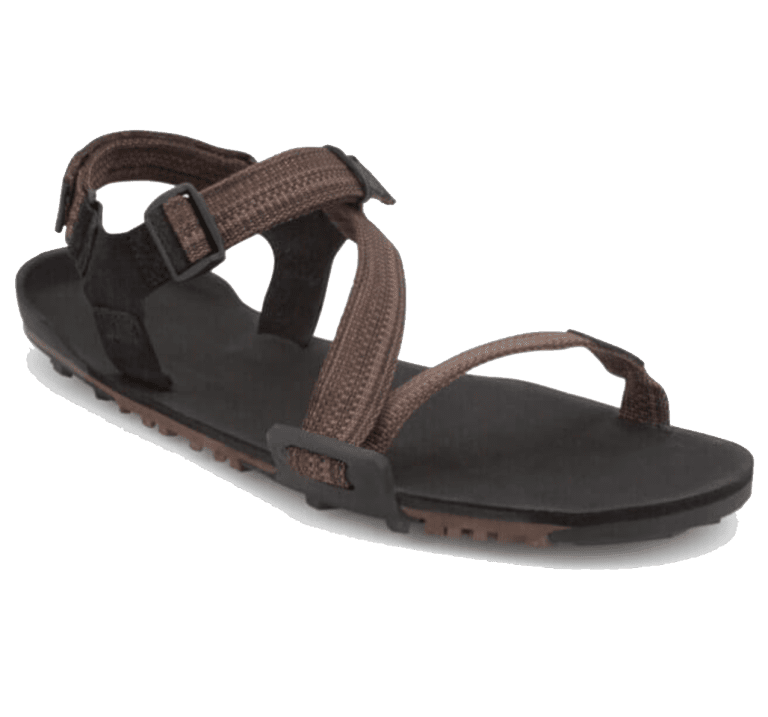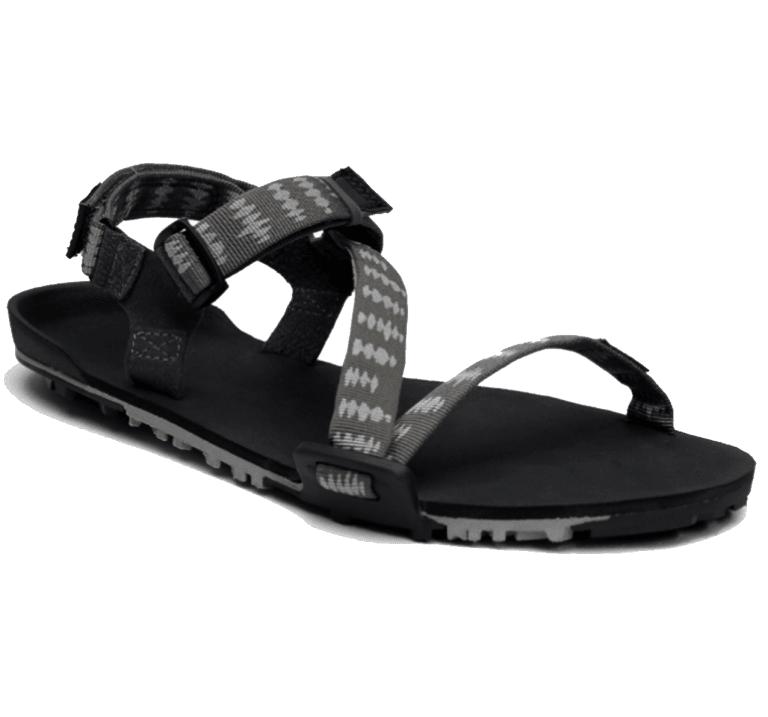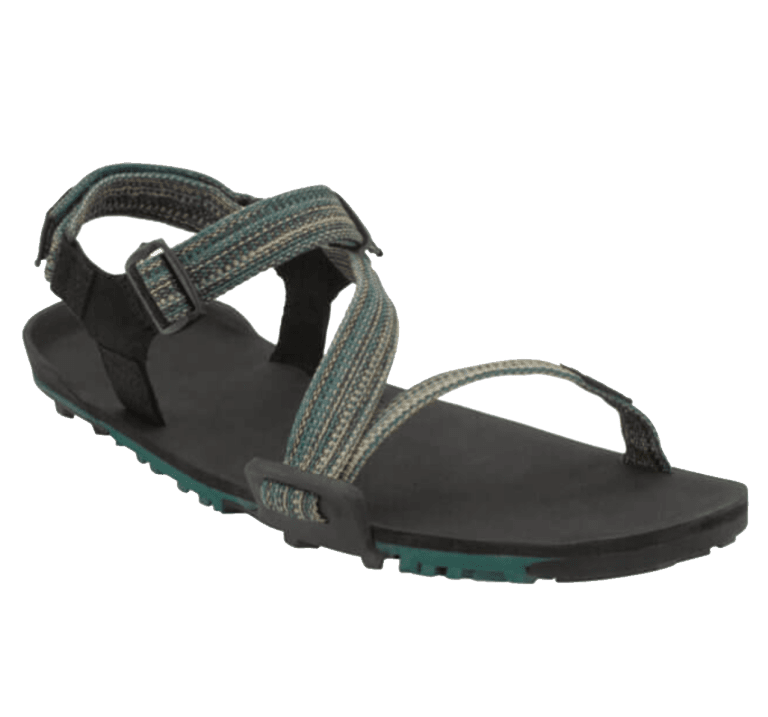 Verdict: Weighing only 12 ounces, the XERO Z-Trail EV Sandals are the best bet for the minimalist hiker. It features a unique combination of rubber and foam tread on the outsole, designed to provide enough traction despite its lightweight build. A thin foam strip on the forefoot offers good flexibility for more movement, coupled with lugs that perform well especially on downhill terrain.
THE BEST HIKING SANDALS -- WHY BUY ONE ANYWAY?
Hiking sandals are one of the lightest and most breathable hiking footwear available today.
If you're still not convinced, here are a few reasons why hiking sandals should be on your must-have list:
Hiking in Australia's hot climate means your feet heat up fast.
The open design of hiking sandals ensures that air circulates freely around your foot to prevent sweat from building up. It also allows the sunlight to reach your feet, keeping them dry and preventing fungal growth.
Easy to slip on and removing the need for socks, hiking sandals are a great alternative to traditional hiking boots that are bulky and heavy.
Even if you prefer wearing hiking shoes or boots, hiking sandals make a great pair of back up footwear. Because of their compact and portable designs, they are easy to carry around in your backpack or stow in a duffel bag.
The worst way to end any outdoor adventure is with painful foot blisters.
The best hiking sandals ensure that your feet stay completely dry, evaporating sweat that causes friction. Sandal straps also keep your feet firmly snug to prevent abrasion, meaning fewer blisters after long hikes.
Despite its name, these sandals are not exclusively used for hiking.
Because of their causal style, you can wear them to the beach or even on a daily basis.
THE BEST HIKING SANDALS -- BUYING GUIDE
If you're ready to give hiking sandals a try, here are a few important factors to consider:
Weight
When shopping for hiking sandals, the right pair should always be lightweight. The goal is to use as little energy as you can when hiking on the trail and heavy sandals will just wear you down. A pro tip is to look for sandals that weigh just around 1 to 1.25 pounds.
Strap Style
Sandal strap designs vary widely and choosing the right one will depend largely on your personal preference. Flip flop designs with the strap between the toes give you more control and stability. The toe strap also helps maintain your foot in place and reduces blisters by preventing your foot from rubbing against the strap. Over-the-foot straps are also a great option if you like wearing socks. They're also easier to put on, since all you have to do is slide your feet in.
Sole Traction
Traction is important for preventing slips and falls on the trail. When choosing the best pair of hiking sandals, make sure to choose an option with thicker rubber soles with lots of texture on the bottom. Sandals with flat bottoms tend to be more slippery.
Arch Support
Because you won't be wearing the traditional enclosed shoes, you'll need all the support you can get. Choose hiking sandals that are not completely flat, but have slightly curved and textured outer bottoms that provide you with enough comfort and support while on the trail.