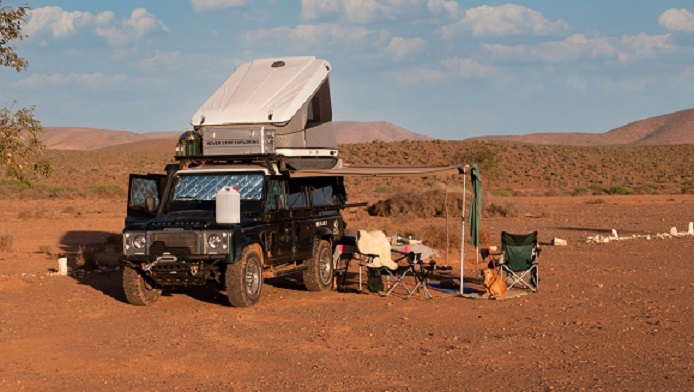 What is a hard shell rooftop tent?
Hard shell roof top tents are rigid structures that you place on top of a vehicle. They are made from fiberglass, hard plastic or even aluminium. The walls of the tent are made from canvas while the floor and ceiling are both made from a rigid material.
The tent is placed permanently on the vehicle. When you drive, the tent is "sandwiched" together giving it a flat appearance. When you arrive at your destination or campsite, your tent opens up vertically. You can choose in between three main models – box-shaped, wedge-shaped or clamshell.
Most hard shell roof top tents open with the assistance of gas struts. However, you can get tents that use mechanical and electrical systems. 
When you want to enter your tent, you have to climb a ladder. On most vehicles, the ladder attaches to the side of the tent and you climb up from the side of your vehicle. You enter the tent through a door. Roof top hard shell tents have windows covered by mesh netting.
What are the best features of a hard shell roof top tent?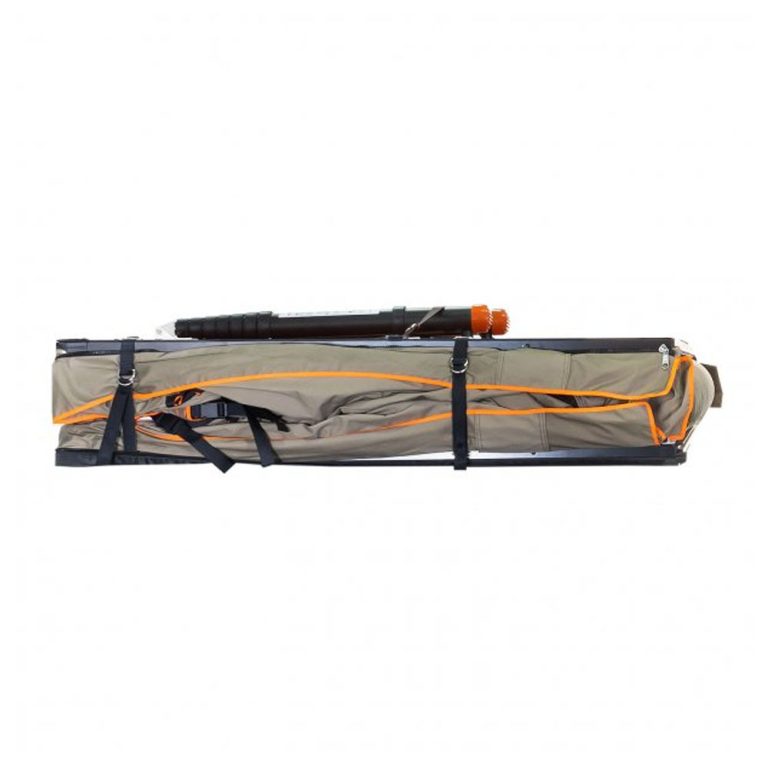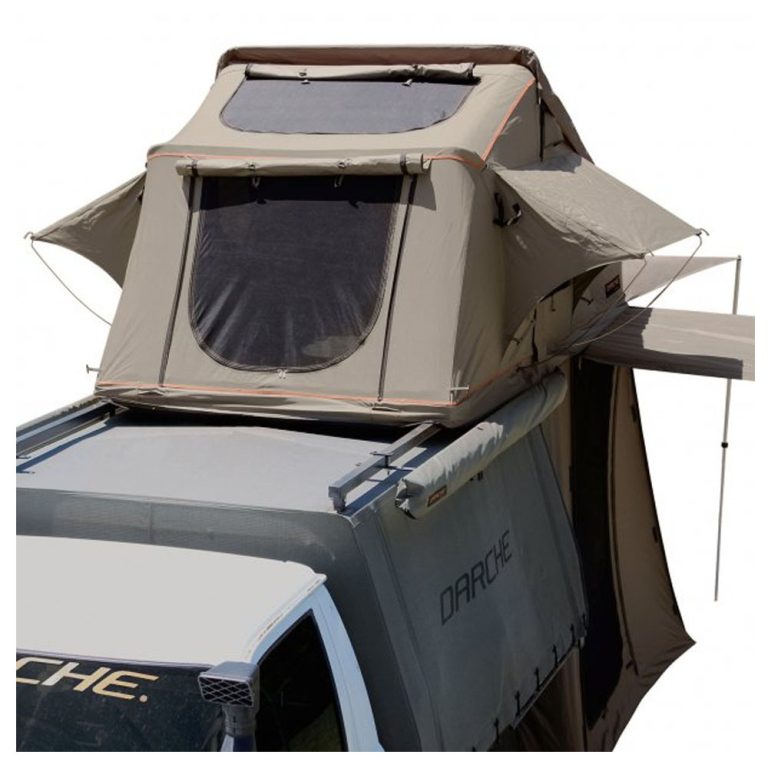 Let's take a closer look and what we can find out.
A good quality tent is easy to set up. If you have bought a good quality one, it should take you about 30 – 60 seconds to set one up. This type of tent is perfect for solo campers as you don't need anyone else to help you.
All you do to set the tent up is to unlock a couple of safety catches. Once they have been unlocked, your tent pops up with the assistance of gas struts. On some older models, you may find that you have a physical winding or crank mechanism. However, today, most hard shell tents pop up in a matter of seconds thanks to gas struts.
When the tent has popped open, all you have to do is to lock the safety support. One of the main advantages is that your bed is good to go. Unlike soft roof top tents, you don't have to remove the bedding.
Hard shell roof top tents also make it easier to get going when you are ready to move on. You don't have to worry about the bedding. Simply leave that in the tent. Push the canvas inside the tent and pull the top down. Once the tent is locked in place, you are good to go. Packing up hard shell roof top tents is just as easy as setting them up. It is easy to understand why so many solo campers prefer them when compared to soft tents.
Lasts Longer and More Durable
Two other distinct features of hard shell roof top tents are their durability and longevity. An all-over canvas tent deteriorates much faster than a hard shell tent.
Although many canvas tents are now treated with extra UV protection, they still don't last as long as hard shell tents. The hard shell on top of the tent adds a layer of extra protection against the elements. Also, the hard shell stops spores from mold and fungus from taking on hold in the canvas. An added bonus is also better build quality. Ask any camping enthusiast and they will tell you the structure feels more secure.
Initially, a hard shell roof top tent may cost a little bit more to buy. But, you will give yourself a pat on the back when your tent is still going strong 10 – 15 years later. They are perfect for when you are planning longer trips or do a lot of inland camping. Most hard shell tent users get many more nights under the stars in their tents compared to "soft tenters."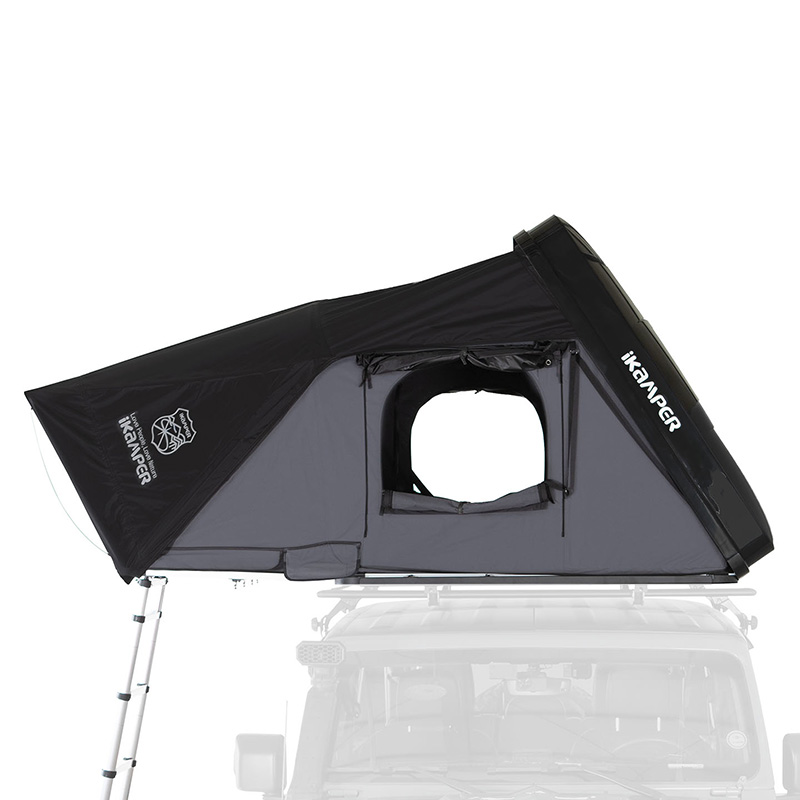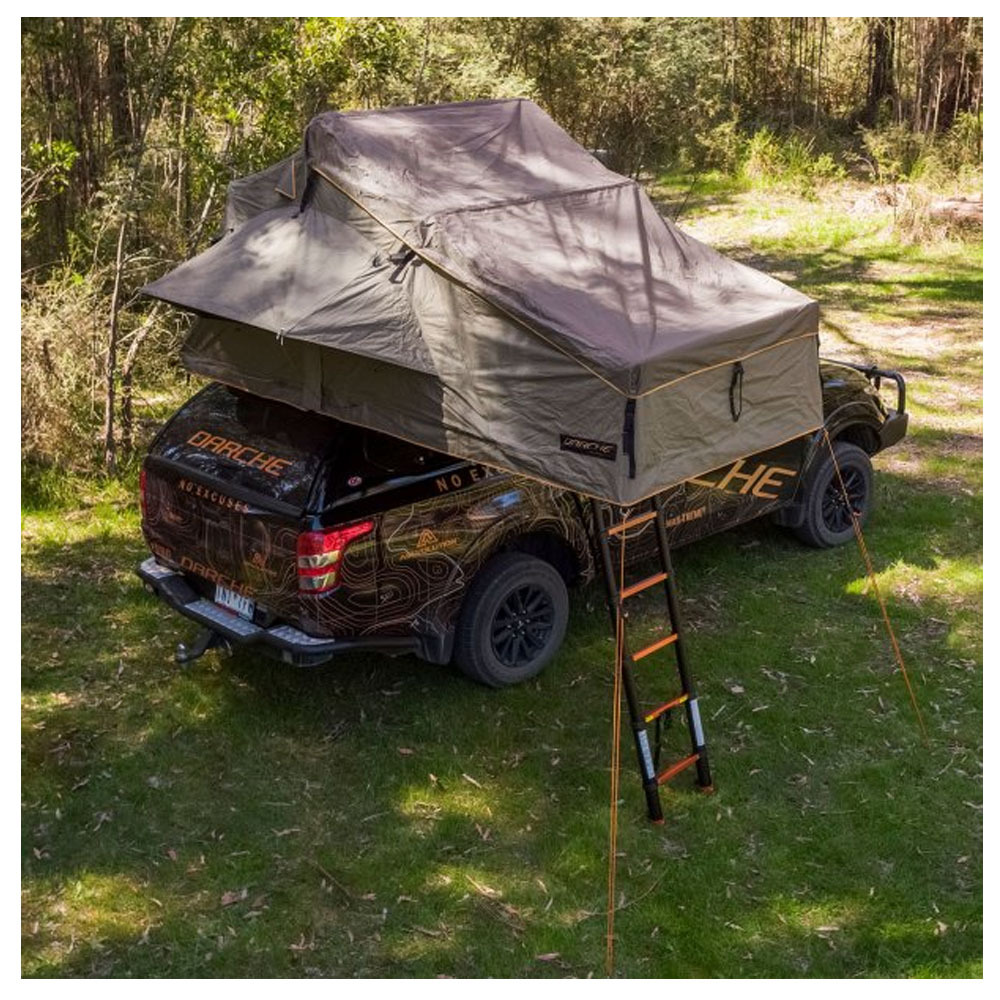 Added Storage and Comfort
As you can store stuff in your tent when you are driving, you can use the rest of your vehicle for storing other camping gear. Although your tent folds down relatively flat, you can still use it for storing electron gear, bedding and clothing. 
Hard shell roof top tents are also more comfortable when it comes to sleeping. The vast majority of them have a thicker mattress fitted as standard. As you also have some space left in between the floor and ceiling once collapsed, you can also store your sleeping gear in the tent such as blankets and pillows. 
Hard shell tents are often warmer and perfect for camping in cooler parts. During the day, the roof absorbs the sun's rays. When you sleep at night, the heat is gently released. If you find it warm, you still have mesh windows that you can leave open. No bugs are going to get you as the windows offer excellent protection against unwelcome visitors. 
Safes on Gas and Extra Storage
Compared to soft top canvas version, hard shell tents fold flatter. That means your vehicle is going to be more aerodynamic when you are on the move. The low profile also means you are going to experience less drag which in turn leads to less wind noise and resistance as you are travelling.
Of course, another advantage of hard shell roof top tents is that you can store stuff on top when you need extra space. Remember that the top is hard. There is absolutely no reason why you can't put extra gear such as surf or paddle boards on top of the tent.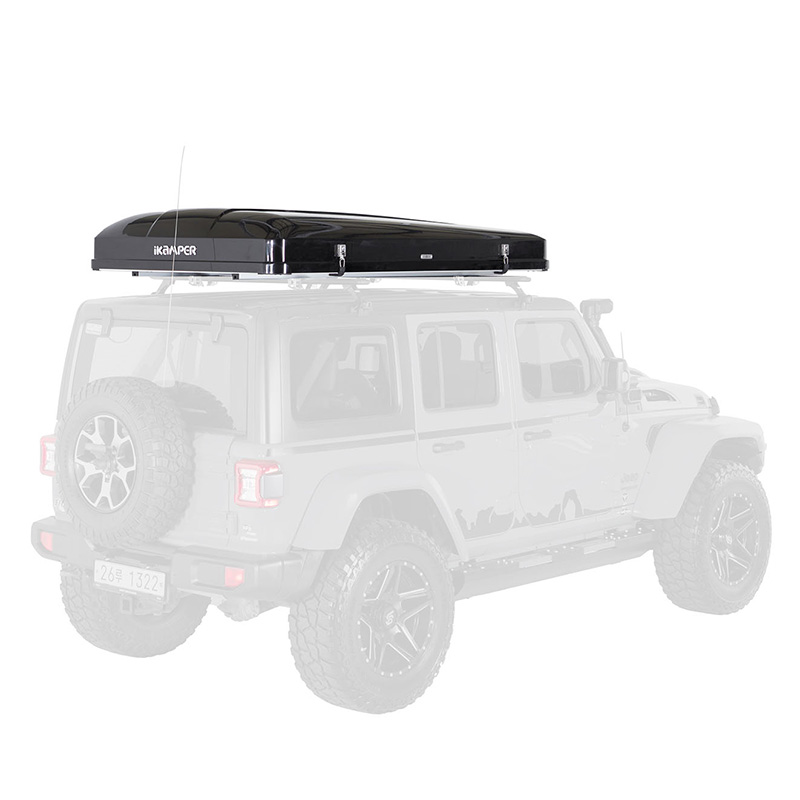 Wrapping It Up
Hard shell roof top tents really do have a lot to offer. In many ways, you can say that they are much more versatile. If you would like to go really "green", you can even add solar panels to your tent. Great for getting electricity when you want to charge your laptop or other electronic devices.