Running has a long history dating back to the early 19th century when people used to run barefoot or with simple leather shoes that offered minimal support and protection. However, the advancement of technology and materials paved the way for the development of running shoes which have significantly improved over time. It wasn't until the 1970s that running shoes gained popularity and became essential to every runner's gear. The reason behind this is mainly attributed to the ability of shoemakers to create running shoes that are lighter, more comfortable, and offer superior cushioning and support.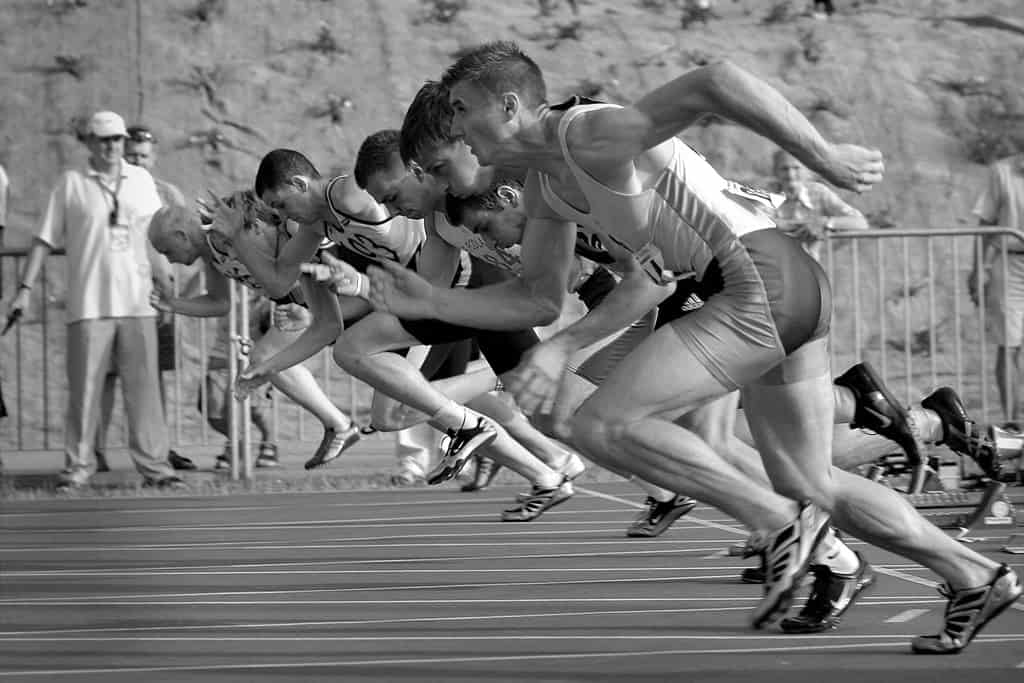 Today, running shoes have become an integral part of the running culture, and finding the right pair of shoes is crucial for a comfortable and enjoyable running experience. Running for many people goes beyond simply staying physically strong and healthy, but is also an opportunity to explore the great outdoors and embark on new experiences. Whether you're jogging on gorgeous trails, demanding mountain terrain, or simply pounding the streets using your everyday shoe, having the correct pair of the best running shoes may make all the difference.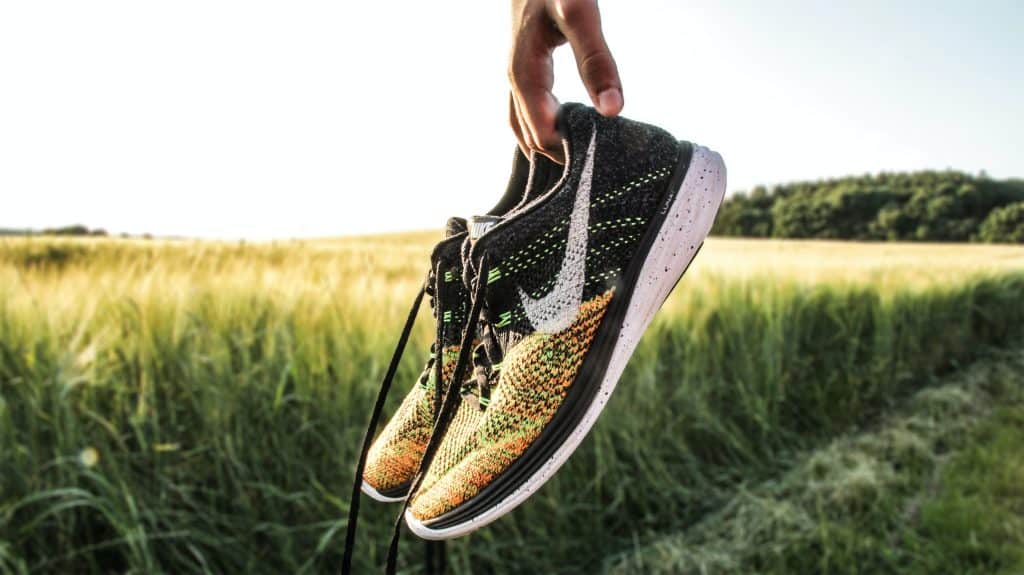 Most runners prefer a specialized training shoe that is specifically designed for their running style and can handle the demands of their preferred terrain. Newer foams have been developed that offer comfort and responsiveness, making them popular among runners of all levels. As a result, numerous businesses have created specialized running shoes for various surfaces, including steep mountain pathways and muddy forest trails, to cater to adventure runners' needs for traction and durability.
In order for you to compare and purchase the best running shoes before your forthcoming jog, race day, or just your regular daily errands, we have listed only the best below.
Best Running Shoes for 2023
Saucony is a popular sport and racing shoemaker brand and when it comes to running shoes, they make the best of the best! Their Endorphin Pro 3 was built and designed with carbon-fibre plate inside the thick PWRRUNpb foam which not just cushions your every stride but propels you forward.
Verdict:  The Saucony Endorphin Pro 3 is a high-performing and comfortable running shoe that is designed for speed and efficiency. If you're searching for performance-oriented racing shoes rather than sturdy everyday training shoes, we highly recommend this one.
The Asics shoes are well-known for their cushioned bottoms and support, which make long runs more comfortable. And their Novablast 3 has a lightweight, breathable upper mesh that absorbs moisture and its improved cushioning offers additional bounce back, making for a softer and more comfortable landing.
Verdict:  What we liked best about Asics Novablast 3 are its improved features and sustainability. With its updated designs, it provides more bounce that feels extra soft and light when it meets the soil. For outdoor activities and daily training, we recommend this best.
Weird things usually capture your attention and the On Cloudmonster shoes are sure to stand out to your eyes with its very unique design. On has been in the industry, not more than a decade ago but they sure know how to design and create perfect shoes for runners and racers alike, featuring their infamous Cloud elements.
Verdict:
If you want the most fun while running, the On Cloudmonster shoes are the perfect choice as they appear to provide a very cushioned and bouncy ride experience, with a distinctive characteristic of being weird yet obviously different and good.
New Balance offers the Fresh Foam X 1080v12, a running shoe that provides plush comfort and superior rebound. As one of the best shoes made on the market, this bootie-designed model is sure to make your feet feel cozy and supported with each step.
Verdict: The New Balance Fresh Foam X is a viable option for runners seeking a smooth, cushioned ride with a responsive feel. The combination of foam substance, blown rubber outsole, and saddle support makes it an excellent bargain for runners looking for a trustworthy shoe.
The Nike Air Zoom Pegasus 39 running shoe has been a favorite among runners for over 30 years as its forefoot provides responsive cushioning and energized support for a smooth ride. With its much more lightweight features and support, you're ready to zoom and fly.
Verdict: Supporting you in all kinds of sports and outdoor activities, Nike's Air Zoom Pegasus 39 running shoe is another choice to consider for enthusiasts of all levels searching for a dependable, secure, and high-performing shoe.
Being one of the "OGs" in the running shoe industry, Brooks is a century-old company that is well-known for making the best running gear on any planet. With this, they boast one of their best and most adored shoe: the Ghost 15, which is designed for comfort during daily runs.
Verdict: For a busy errand run or an extensive training session, Brooks' Ghost 15 is your go-to running shoe. Thanks to its improved features and materials, everything you do on the road and even the gym becomes effortless and safe!
Participating in a race soon? We found the shoes that can help you win! Made to conquer speed and for elite racers, the Nike ZoomX Vaporfly Next% running shoe is claimed to be the fastest shoe to be ever made in all history.
Verdict: For new levels of energy returns and speed distance, the Nike ZoomX Vaporfly Next% running shoe is your choice for a responsive, robust, and comfortable ride. Outshining all other midsole models with advanced Nike technology, this model certainly deserves the spotlight!
Seeking a maximum cushioned shoe at minimal weight might be challenging so here's Hoka Clifton 8 running shoe for you to look at. A perfect choice for serious athletes and trainees looking to get a smooth, comfortable, and stable feel.
Verdict: The Hoka Clifton 8 is the ideal partner for your workouts, with its remarkable features and characteristics that give you an uninterrupted stride. Furthermore, as it has been recognized by the APMA, it ensures only good foot health – so you can focus on reaching your goals without any worries.
Another high-end running shoe with remarkable comfort, support, and performance from Asics is the ASICS Kayano 29. A comfortable but responsive ride is provided for runners by the shoe's GEL cushioning technology and FlyteFoam midsole. The Dynamic DuoMax support system improves stability and lowers the chance of injury, with breathable mesh top ventilates to keep feet cool and dry during runs.
Verdict: All levels of runners including those who have overpronation and flat feet can use the ASICS GEL-Kayano 29. The shoe's remarkable durability and performance make it a preferred option among runners who want the most from their running shoes.
The Altra Lone Peak 7 is a versatile and durable trail running shoe designed for challenging terrain. The shoe's Zero Drop base promotes a soft landing and a natural stride, while its FootShape toe box supports healthy foot posture and toe splay.
Verdict: Trail runners, trekkers, and day hikers all hailed Altra's 7th edition of the Lone Peak, the go-anywhere trail running shoe. Customers like how these shoes are adaptable and comfortable enough for relaxed mountain trods as well as abrupt bends on single-track descents. The tightness and grip of these shoes allow wearers to confidently tackle uneven surfaces.
Best Running Shoes–Why Should I Buy One Anyway?
If you want to start or continue jogging, there are various reasons why you should consider purchasing running shoes.
1. Support your feet, ankles, and knees
Running shoes are meant to be well-cushioned shoes as running can put a strain on your joints and muscles. And with a good running shoe, it can lower the chance of injury.
2. Meant to improve your running performance
By offering support, stability, traction, and flexibility, these factors in a running shoe are actually important so that they can assist you in maintaining good form, increasing speed, and decreasing weariness.
3. Prevents running issues
Using the proper running shoes can help prevent common running issues including plantar fasciitis, shin splints, and knee soreness which gives the necessary support and cushioning for your feet when jogging.
Best Running Shoes–Buying Guide
Finding the perfect pair of running shoes can make all the difference in your performance and comfort while running. They are available in a range of sizes, widths, and shapes to accommodate various needs.
Foot Type and Cushioning
When buying running shoes, it's important to consider your foot type and choose shoes that provide the right level of cushioning. If you have flat feet or high arches, you may need more or less cushioning than someone with neutral arches.
Running Terrain
Different running shoes are designed for different terrains, so it's important to choose shoes that are appropriate for where you'll be running. If you'll be running on roads, choose shoes with a flatter sole and more cushioning. If you'll be running on trails, choose trail running shoes with more traction and support.
Proper Fit
A good fit is essential for running shoes. Make sure to try on shoes and walk around in them to ensure they're comfortable and provide enough room for your toes to move freely. Running shoes are made to fit your feet tightly and pleasantly so you must avoid shoes that are too tight or too loose. 
Stability Features
If you overpronate or supinate, look for shoes with stability features that provide extra support to prevent injury. These features include denser foam in the midsole or a medial post to prevent excessive inward or outward rolling of the foot.
Durability
Running shoes take a lot of wear and tear, so it's important to choose shoes made from durable materials that can withstand the impact of running on different terrains. Always look for shoes with reinforced soles, sturdy upper materials, and quality stitching.