Hikes are a great way to enhance relaxation and having fun with your family, friends, or colleagues. Despite the enjoyment, a big hike requires proper physical and fitness preparations. It'd help if you prepared adequately for your big or challenging adventure to avoid injuries or sore muscles after the hike.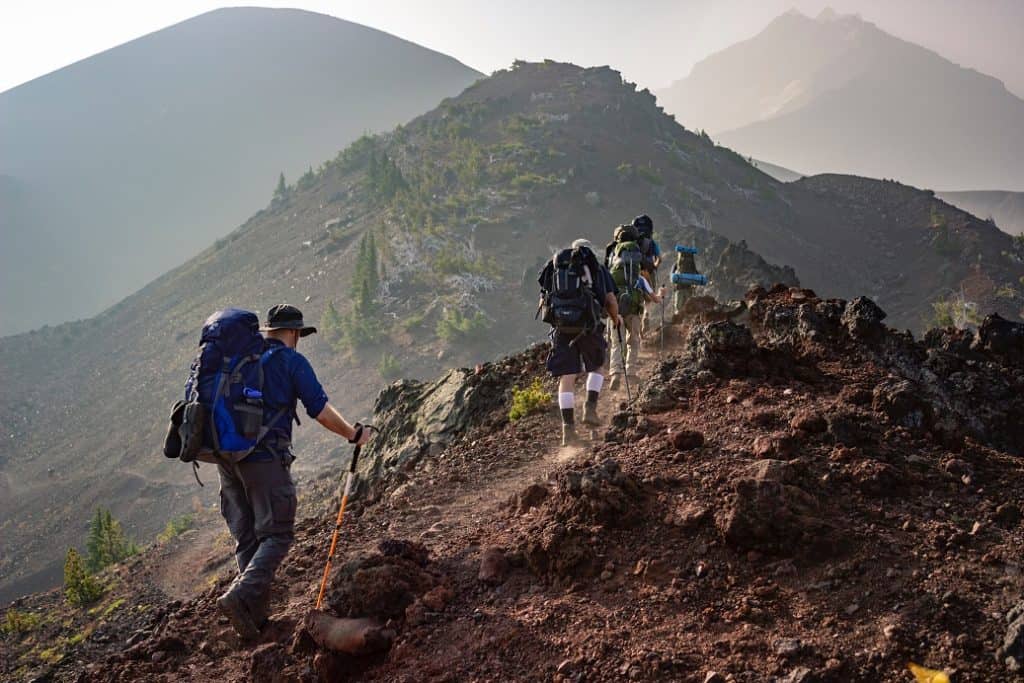 Getting in great shape for the big hike involves numerous things or activities. These training or activities help you lose weight and get the required endurance, strength, and balance for the activities. Experts reveal various ways you can use to get into proper shape for your big hike.
This article provides a comprehensive guideline on getting into shape for a big hike.
1. Create a Proper Workout and Follow-up Plan
Creating a workout plan is the most simple and appropriate way to get in shape for your hiking activity. You can start with simple exercises before moving to strenuous ones to enhance your conditioning. A fitness instructor can help you create an effective workout plan.
When making the plan ensure that you customize it to suit your needs. Furthermore, remember to have a follow-up plan to help you achieve your goals. You can consider morning runs and having several cardio activities like pushups to enhance your endurance to get in the right shape.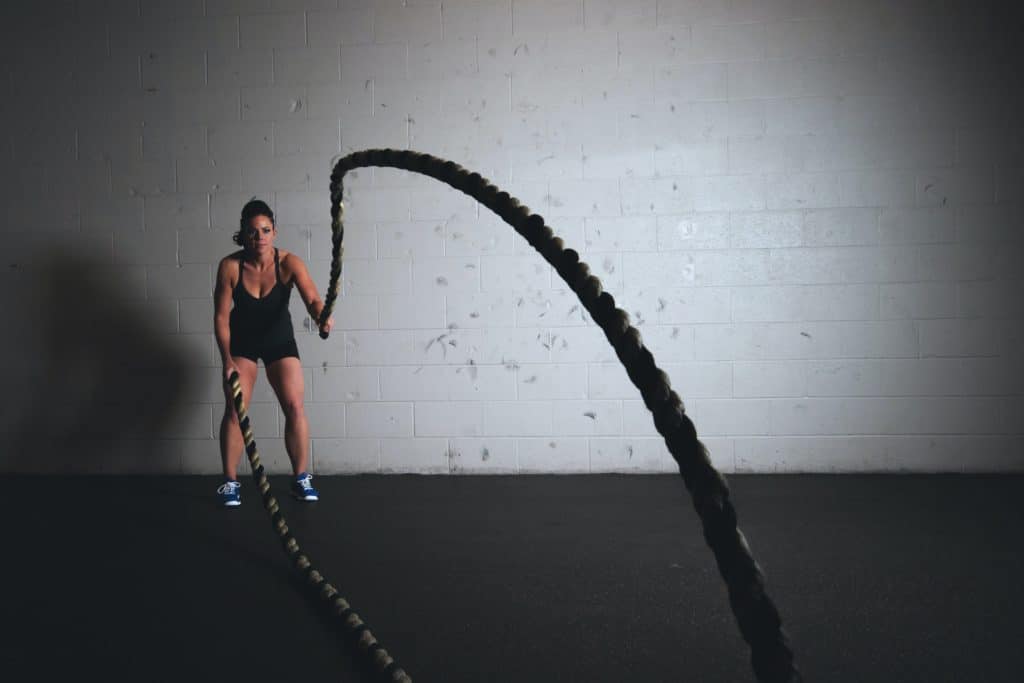 2. Consider the 10000 Steps Daily Challenge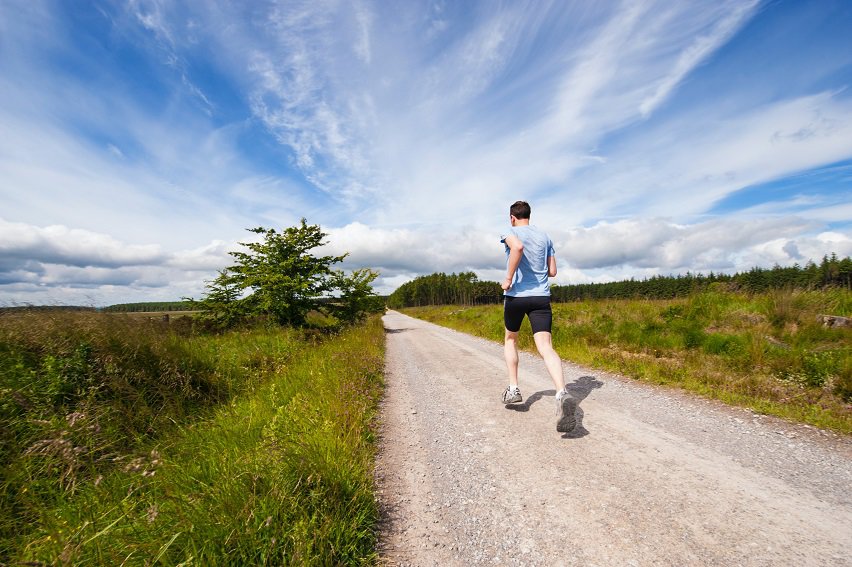 You don't require mammoth or strenuous efforts to get into shape for a big hike. The 10000 steps daily challenge is a common and effective way to prepare your body for the activity. It's a great way to improve stamina and endurance as you prepare for a fun day.
It won't cost you anything to have this challenge, as you just need your phone and the right application to track your steps. Besides enhancing your overall endurance and stamina, walking or strolling around is a great way to relax your mind and have an active lifestyle.
3. General Fitness Training
Experts advise you to choose proper general fitness training exercises some days before your big hike. You can consider enrolling at a nearby fitness center or gym for cardio and strength training exercises to increase your strength.
Remember, reducing your weight should be one of your key goals before having your hiking activities. Besides enhancing your endurance and strength, these fitness training will also help you reduce your weight to the appropriate one to suit your hiking needs.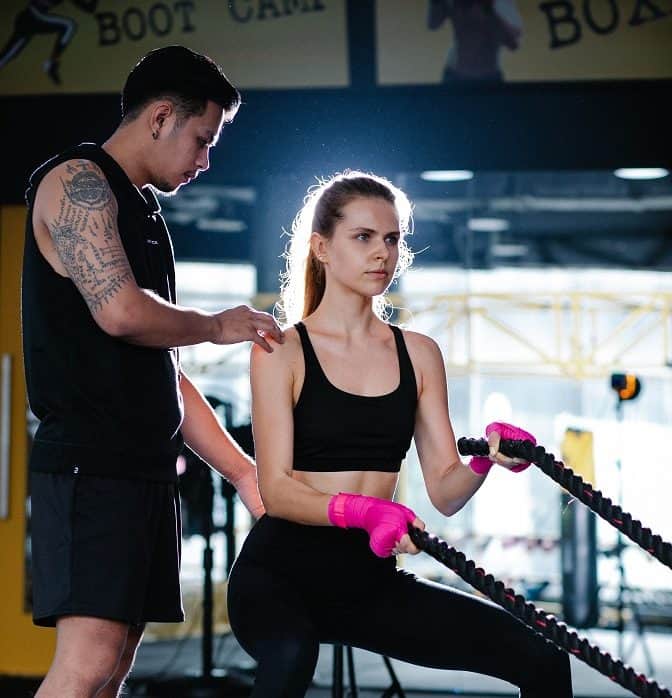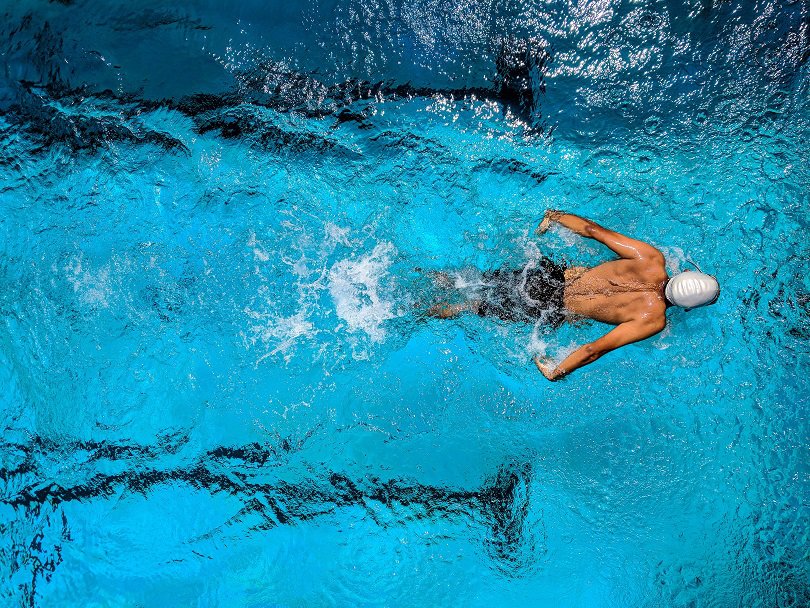 Swimming is one of the most effective cardio exercises to help you get ready for long-distance hiking. You can consider exercising in a swimming pool under the guidance of a good instructor. These exercises help you improve your resistance, performance, and technique.
Many individuals prefer swimming exercises, as they help to train the whole body muscles. Remember that regular swimming or exercising will be appropriate to achieve the best and most consistent strengthening and fitness for the hiking activities.
Cycling is the best exercise to enhance proper weightloss and provide dopamine for your hiking needs. It's a superb way to build endurance and tempo for long-distance hiking. Consider long cycling distances to enhance your stamina and endurance. 
The appropriate way you can enhance your results when cycling is to start with short distances before going for long distances or bursting uphill. Besides building your tempo or stamina, cycling enhances your calf muscle strength, which is essential when hiking.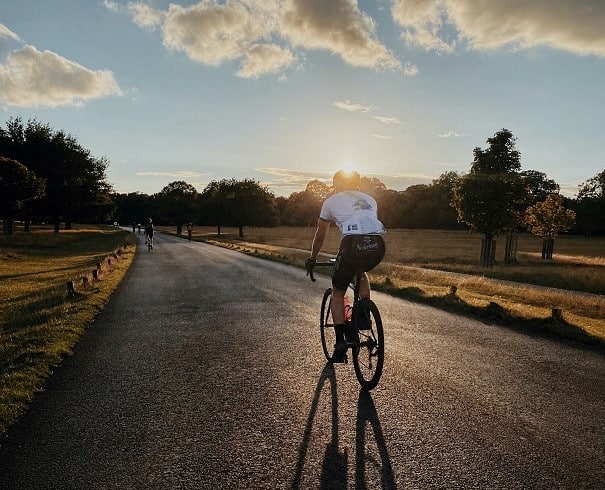 6.Have Regular Weightlifting Exercises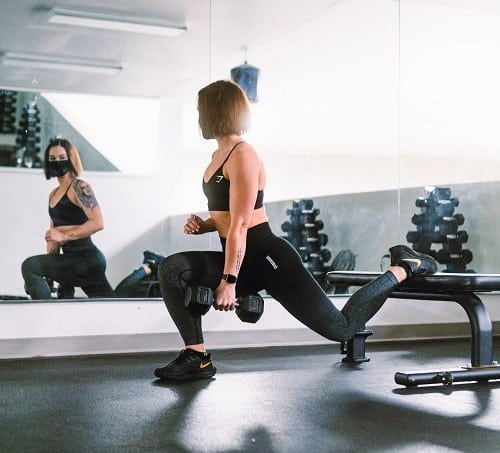 Hikes involve various strenuous activities, which require proper readiness. Weightlifting is one of the ways to enhance your preparedness for your hiking needs. Before the day, you can include weightlifting as part of your fitness routine.
Ensure you have regular whole body weightlifting exercises or activities to prepare your body and muscles. Consult your instructor for proper exercises targeting your legs, hamstrings, chest, shoulder, and calve muscles. Having regular weightlifting exercises will help achieve consistent results.
7.Have Proper Hip and Knee Straightening
Hiking involves more walking and traversing different terrains. With the increased need to walk and climb different places, it'll be vital to strengthen your knee or hip muscles. Strengthening your knee and hip muscles is essential to enhance endurance when hiking long distances. 
Launches, squats, cycling, and bridges are great exercises to enhance your hip or knee strength. Furthermore, you can consult your instructor to choose the best exercises or workouts to help you gain more knee and hip strength.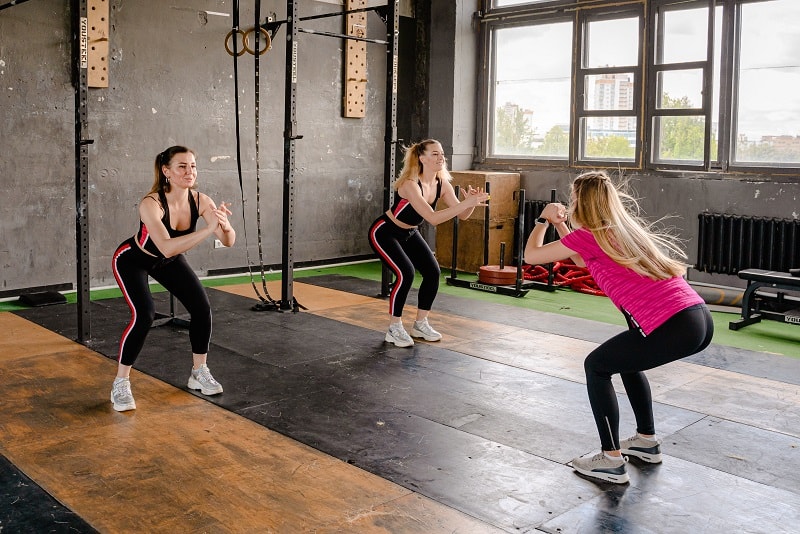 You don't need to drive for long hours or engage in strenuous activities when training for your big hike. You can simply achieve your fitness and endurance goals by walking around your place. Experts advise that you consider applications like a pedometer to track your mileage or distance.
Remember, hiking doesn't involve sitting in one area; thus, walking around several miles from your place is an excellent way of preparing yourself for the big day. Besides helping you get ready, walking for several miles stimulates weightloss to enhance your endurance and prevent injuries during the hike.
Involving your friends in your preparation for the hike is an effective tip to enhance your strength and power for your hiking needs. Choose friends you share fitness and training goals to train or keep you on your toes when having the activities. The collaboration allows you have consistent exercising, like weightlifting, cycling, and others, to get the best results.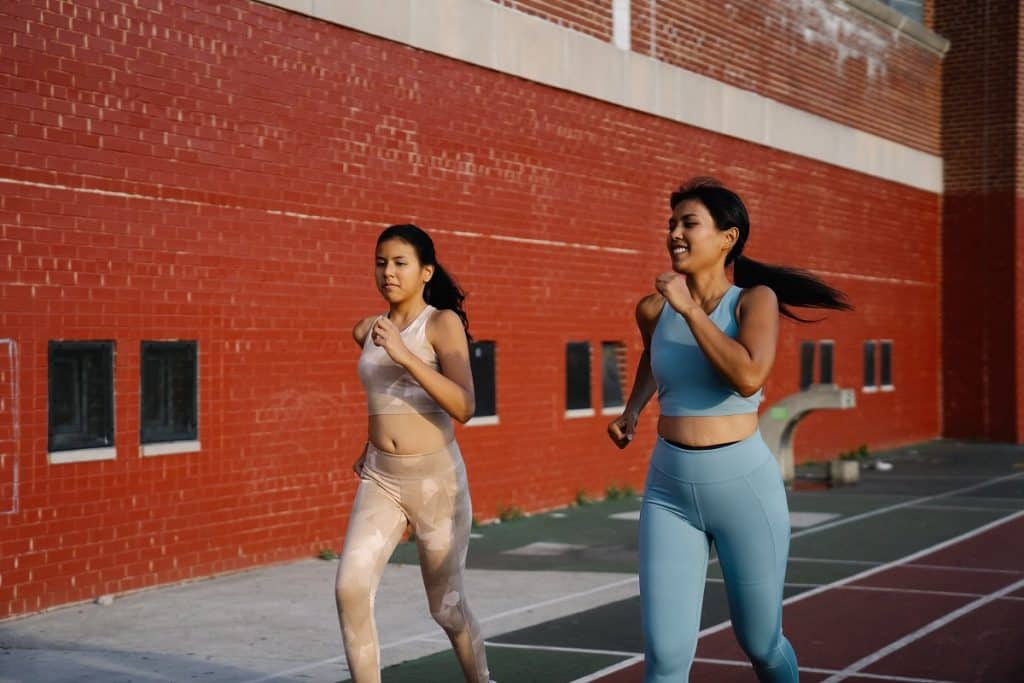 10.Train Using a Treadmill with a Backpack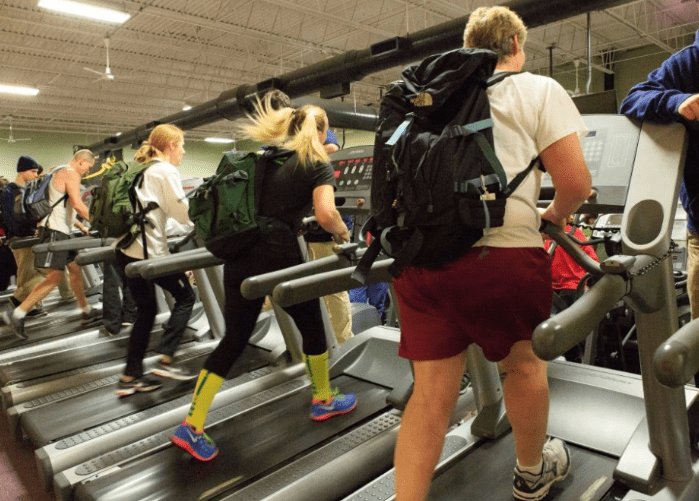 Hitting the gym and training on a treadmill is the best way to get in shape and boost your stamina when preparing for a hiking activity. The treadmill has different programs; you can select one to suit your preparations for the big hike.
Experts advise that you consider harder workouts, like higher elevations or fast speed, to achieve the best results in a short time. These exercises are vital to improving your stamina and endurance to help you during the backpacking or hiking trip.
Final Thoughts 
Hiking without the best stamina or proper conditioning is dangerous as it can lead to injuries, joint pains, sore muscles, etc. Thus, it'll be vital to have some routine exercises to get into shape and ready for the strenuous activity. Above are effective exercises or workouts to enhance your performance, stamina, and endurance when preparing for your big hike. Remember the preparations starts immediately you set a date for your hike.