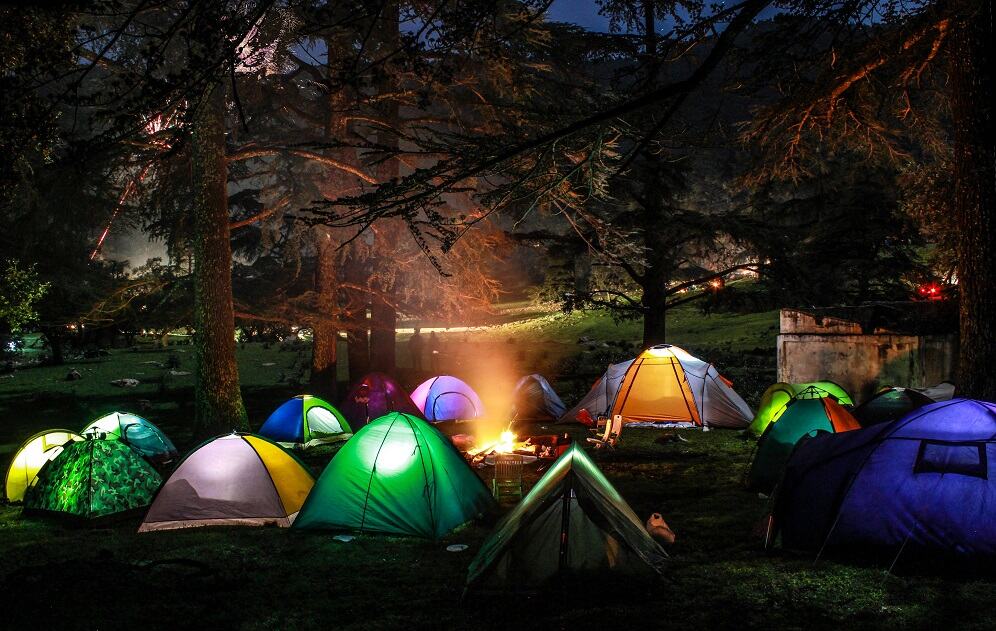 A camp fire may not give you enough light when you are camping. Fortunately, there are alternatives to sitting in the dark. 
If you are experienced camper, you have probably already solved the problem with camping light. But, it does not do you any harm to explore new ideas. Solar powered lights are now much better than they used to be. You can even fit a solar powered energy system to your vehicle or place panels on the ground.
Solar Power Camping Light
Solar powered lighting used to be thought of as an advanced solution. Not only was the technology very expensive. Panels and other paraphernalia that you needed for solar powered camping light were also heavy to drag around. 
Even though Australia is the perfect place for solar power energy generation, many campers still opted for the standard solutions such large batteries or smaller battery lights. 
To say nothing about noisy and polluting diesel generators. Gas lanterns are also a thing of the past thanks to solar power.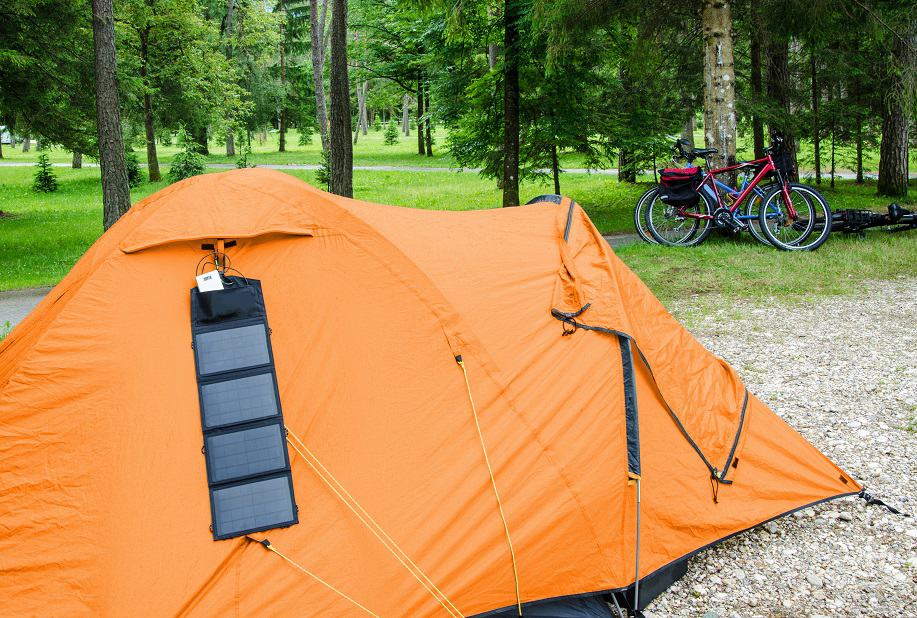 Solar power is much more user-friendly. When it comes to equipment, you are spoiled for choice. You can choose between portable towers that light up the outside area of your camp site or smaller set ups that allow you to have the light on in your van. 
Solar power camping light use lithium batteries. Although expensive to buy initially, they last a long time. Look after them in the right way, and you will not have to buy new batteries for a long time. 
If you are thinking about buying solar powered lighting for you camping trip, make sure you check the run time. Good quality solar powered systems have a run time in excess of 30 hours. 
LED lights give you the best and the brightest lights. Many of the LED solar powered lights available are just plug and play. 
What does that mean? You set them up outside your vehicle making sure they capture as much of the sunlight as possible. At night, all you have to do is turn them on and you are good to go. 
LED solar powered lights come in all shapes and sizes. You can opt for spotlights or you can go for larger lights that work in the same way as garden flood lights.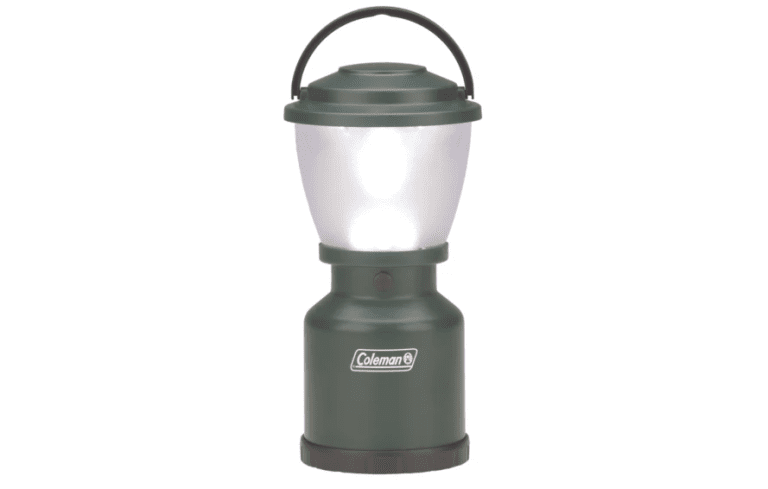 If you would like to get more adventurous, you can even rig up multi-coloured LED lights. They are available in kit format. Many campers say that multi-coloured LED lights keep bugs away. Just in case it does not work, it is best to bring your bug spray and large citronella candles anyway. 
Other campers like a softer light. Solar powered deck lighting is a great idea when you would like to create a more ambient atmosphere in and around your vehicle. Best of all, when you come home, you can use your deck lighting in your garden or on your terrace. 
One of the top benefits of using deck lighting is that you can spread it around your camp site and in your vehicle. The other major advantage is that kits are fairly small. You can buy a couple. That would give you good camping light in and around your camping area. 
Can I use solar powered lighting in my sleeping area? Yes, you can. LED bunk lighting is the perfect choice for sleeping areas including roof top tents.
There are two different types of rechargeable lights. You can use your vehicle's battery to recharge the lights or opt for solar powered lights. 
As running your vehicle means adding pollution to the atmosphere and using fuel, standard rechargeable lights are no longer the best option. Instead, it is best to choose solar powered lights. 
Yes, they can cost a little bit more to buy. The upside is that they are more durable. They will last much longer and are clean. In other words, they don't discharge any carbon into the atmosphere.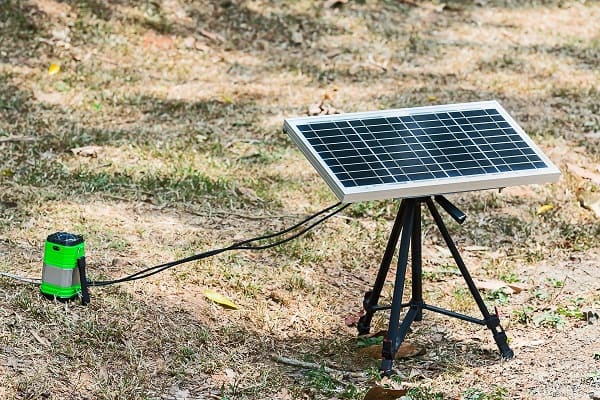 Are Solar Powered Camping Lights Bright Enough?
Yes, is the answer to that question. Solar powered lighting with LED lamps are surprisingly effective. They give off a clear white light which is very bright. As an added bonus, light from LED bulbs is not hot. Some of parts of the bulb will get hot when the light has been on for a while. 
However, compared to other forms of lighting, LED does not produce the same amount of heat as other lights. 
How Much Is A Solar Powered LED Light System Going to Cost?
That depends on what options you go for. Most campers like to mix and match. You can have larger lights coupled with a smaller deck lighting system.
You need to budget to perhaps spend between $200 – $500. Your budget is directly linked to how much light you need. 
Are Solar Powered System Easy to Pack Away?
They are super easy to put away when you are ready to move on and go somewhere else. 
If they don't come in packing crates or boxes, you can buy them. 
Another way to pack them away is simply to keep the original boxes that they came in.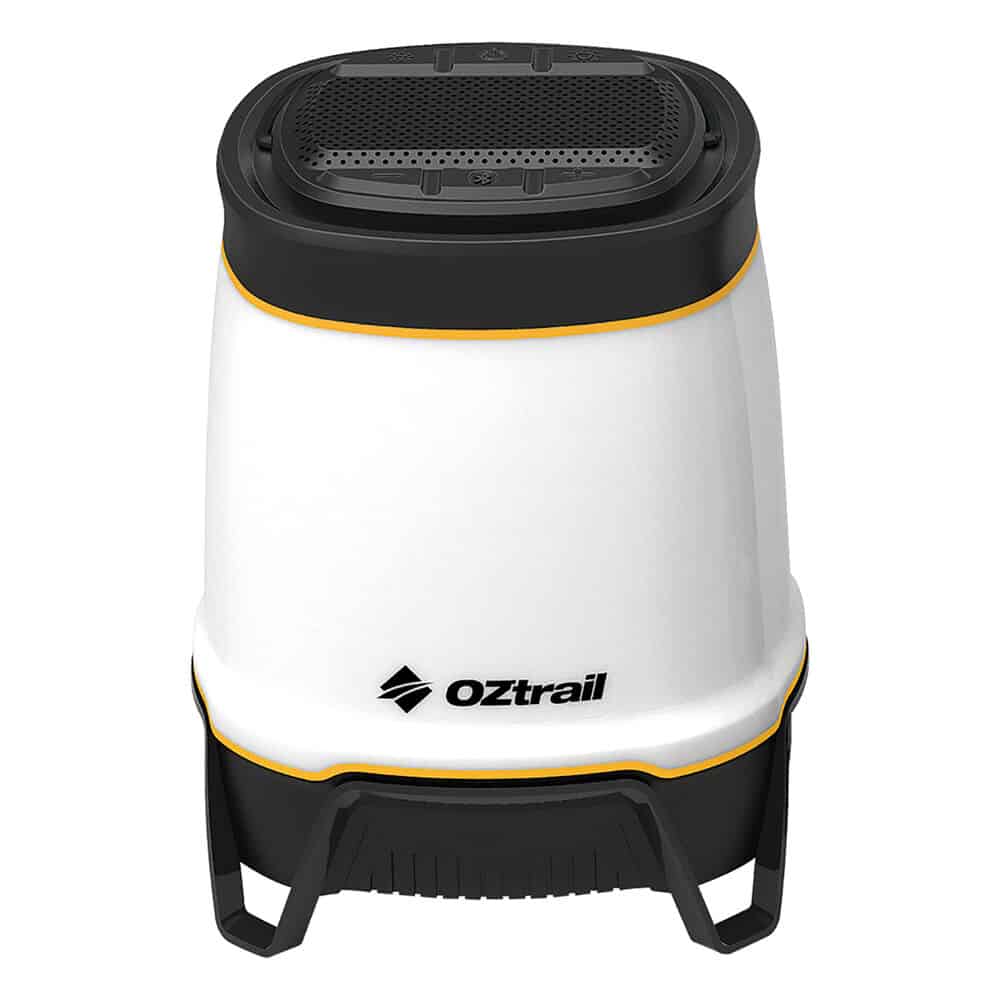 Can You Mount LED Lights?
Yes, you can. Sites and stores selling camping lights also sell equipment that goes with your camping light set up. You can buy everything from mounts that fit on top of your vehicle to large stands for mounting LED systems. Most add-ons are inexpensive and easy to transport.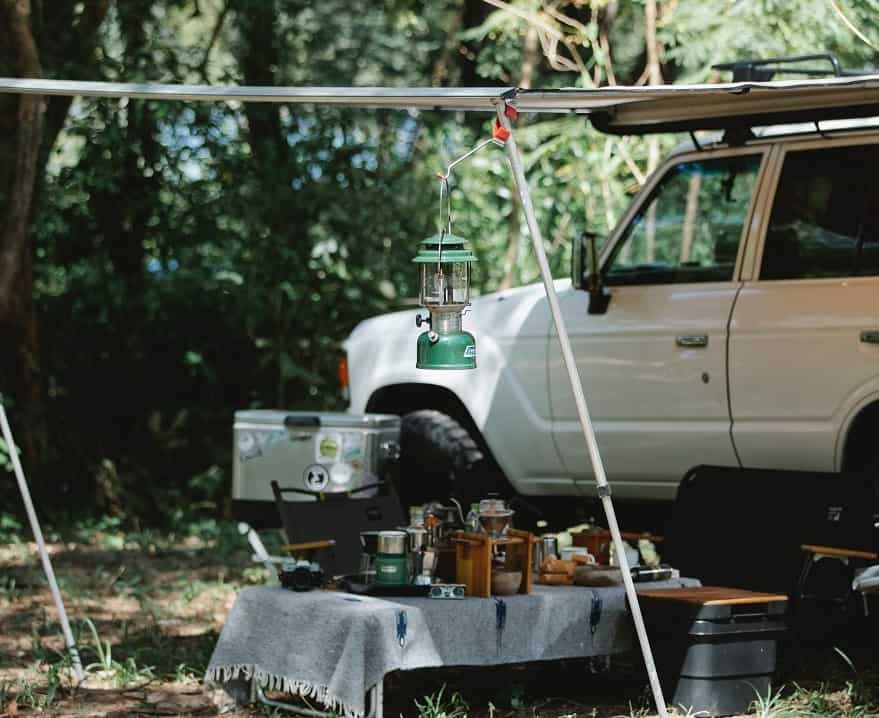 Other Advantages to LED Lighting
LED lighting systems take a matter of minutes to set up. Lightweight systems such as the deck lighting can be fixed to your awning or canvas in a matter of minutes. 
Perfect for when you would like to set up your camp site in a hurry, get a few beers out and start prepping your dinner. 
Wrapping It Up
Solar power is the way to go. You don't have to worry about carrying around extra diesel, heavy batteries or gas cylinders. As a matter of fact, you can even buy solar powered camping ovens and stoves. Just like your lights, you can set them up in a matter of minutes or even seconds.