Having somewhere to sit is essential for a camping trip. After a day of hiking or outdoor activities, all we crave is comfort. We know that sitting on a log during camping can be quite uncomfortable due to uneven surfaces and no back support.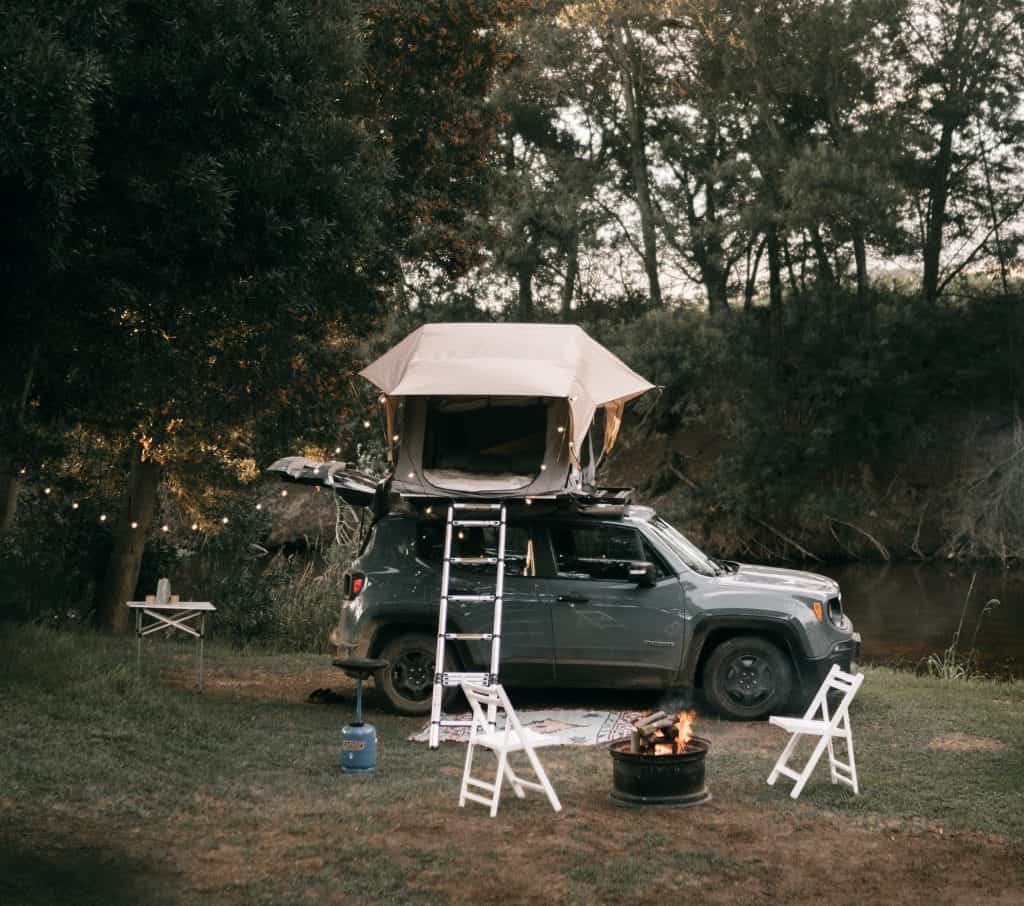 These days, getting a new set of camping chairs that match your design preference is easy. Quad chairs are usual options for camping chairs since they are portable and lightweight and it also has to carry straps on a compact bag. But there are new camping chairs available in the market which can be used as recliners, lounges, and double chairs which are good to use while having drinks.
Getting a new camping chair will keep you warm in cold weather while cooking, or just talking around a campfire.
What To Look For In a New Camping Chair
Since camping chairs should be lightweight but durable, your choice of a new camping chair will depend on your mode of transportation and the available space in your vehicle when you go on a camping trip. There are also camping chairs that can be folded and kept in an outer pocket of a backpack. New camping chairs have cup holders, side pockets, and coolers as new features. These camping chairs are ideal if you are camping with kids.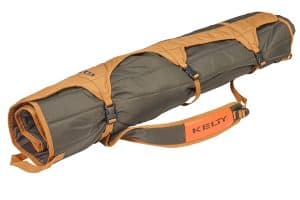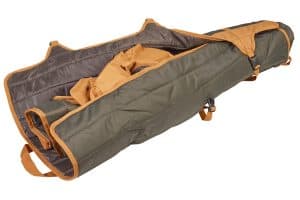 New camping chairs are made collapsible inward, flat when folded, or a slingback chair that stretches to the back. These are manufactured with durability which can support up to 250 pounds of weight. There are also double chairs that can support the weight of two people and can be collapsed and kept in a small bag.
Another thing to look for when buying a new camping chair is versatility. It is recommended to get a camping chair that can be used for light camping to wild camping without using too much space in your car or bag. These chairs are designed to be used for a long time.
Buying a camping chair made from tough nylon is the most durable, easy to clean, and can withstand rain and direct sunlight. Some new camping chairs also have removable headrests, whistles, and bells as additional features which will be useful when you experience an emergency in the middle of the woods.
The most important thing to consider when buying new camping chairs is their price and durability. Buying a cheap camping chair from supermarkets and convenience stores tends to be breakable and will not be able to last for many uses. If you plan to use your camping chairs long-term, better get a camping chair made with tough fabric and good-quality steel frames.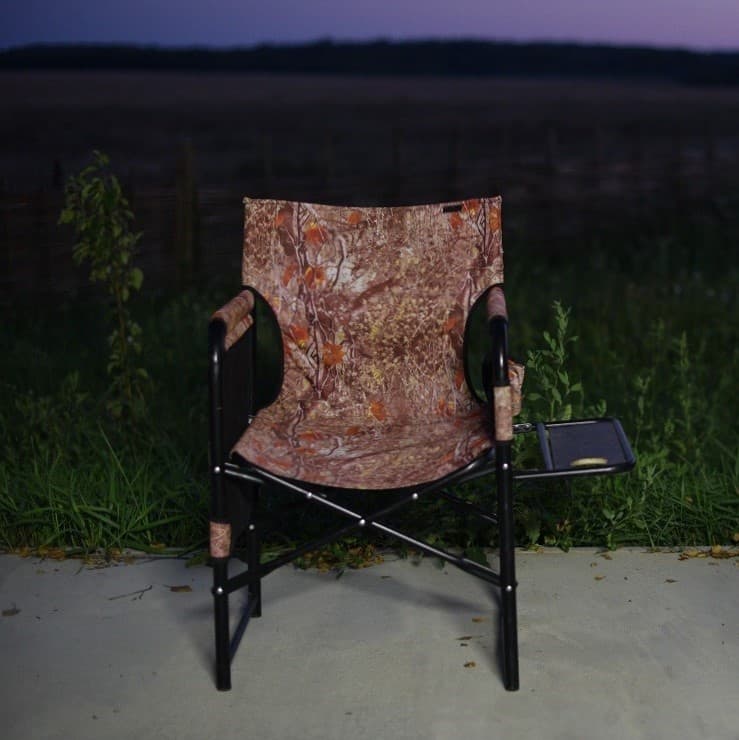 New Camping Chairs to Try Out
A typical camping chair is made of polyester and stands upright with the support of a metal frame. If you have not tried a recliner chair, you are missing the comfort and luxury of camping. It includes footrests where you can rest your legs after a whole day of hiking or walk. However, some reclining chairs for camping may be heavy though they can be folded flat.
Some of the best reclining chairs for camping are:
Caravan Canopy Zero Gravity Chair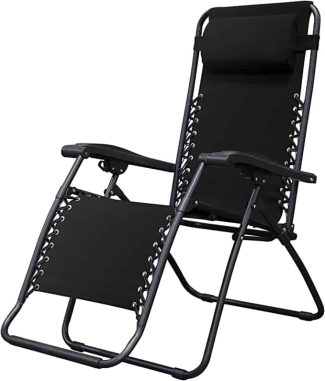 This reclining chair is made with textiline attached to a durable steel frame which can support a weight of up to 300 pounds. It includes a locking system to keep it reclining on your preferred level. Also, these are manufactured as a zero-gravity chair where the fabric is attached to the frame using an elastic lace.
Alps Mountaineering Escape Camping Chair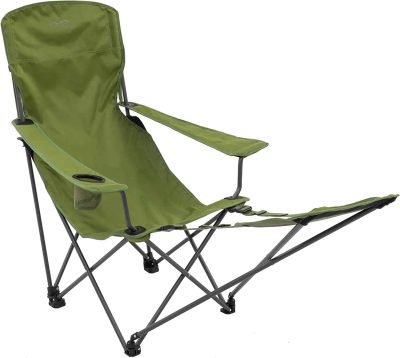 The Alps has been known for manufacturing camping and mountaineering essentials for years. You will be sure that this recliner can be used long-term. It uses polyester fabric and a quality steel frame. Weighing only 10 pounds, it is convenient and easy to carry during camping.
This recliner has a capacity of 225 pounds which is lower than the other brands. But this recliner is one of the most affordable and durable reclining camping chairs available on the market.
Kelty Deluxe Lounge Chair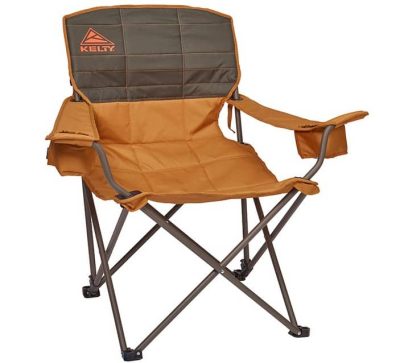 One of the most recommended lounge chairs is from Kelty. Aside from its upright position, you can use it also in reclining positions. Another feature of this lounge chair is its insulated holders. This space is good for holding your snacks and drinks while on the campfire. It also keeps your back warm during cold temperatures and can support up to 325 pounds in weight.
With Kelty's craftsmanship, you are certain that this lounge chair is designed with durability and added comfort.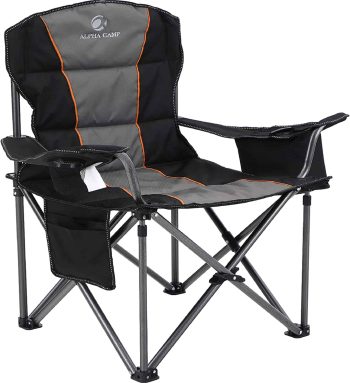 For more than 15 years, Alpha Camp has been producing camping essentials to provide an excellent experience of the outdoors.
This camping chair is easy to assemble and fold which will not take too much time and effort. Also, it only weighs 13.2 pounds which is easy to carry and keep. Another feature of this lounge chair is its drink holder and cooler bag so you can relax while sitting during warm weather.
Also called a loveseat, some campers prefer to get a new camping chair where two people can sit together. Though some do not consider this convenient for camping, this seat for two people can be comfortable if you like to curl your legs up or you want to have a larger space on your seat while camping.
Kelty Outdoor Double Chair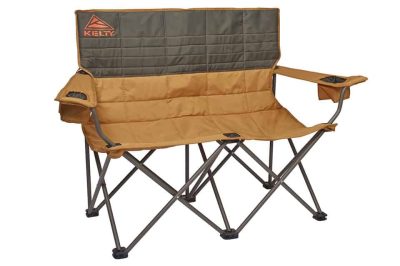 It has a seating space made from insulated polyester fabric that is slightly reclined to keep you comfortable. Known for being durable, the double chair is manufactured to be durable, has a seating capacity of 500 pounds, and can be used for a long time. It can be stored, transported, and set up easily since it only weighs 15 pounds and can be stored in a roll-tote bag.
Conclusion
If you are planning to get a new camping chair, consider the factors such as durability, versatility, price, material, and features. Compared to a standard camping chair, the new models are more comfortable to sit on since there are insulated and cushioned, and some already have insulated bottle holders.