The history of the sports bra can be traced back to the 1970s when women began to participate more actively in physical activities and sports. At the time, many women wore traditional bras, which were not designed for high-impact activities and did not provide enough support for their breasts. This led to discomfort and sometimes even injury.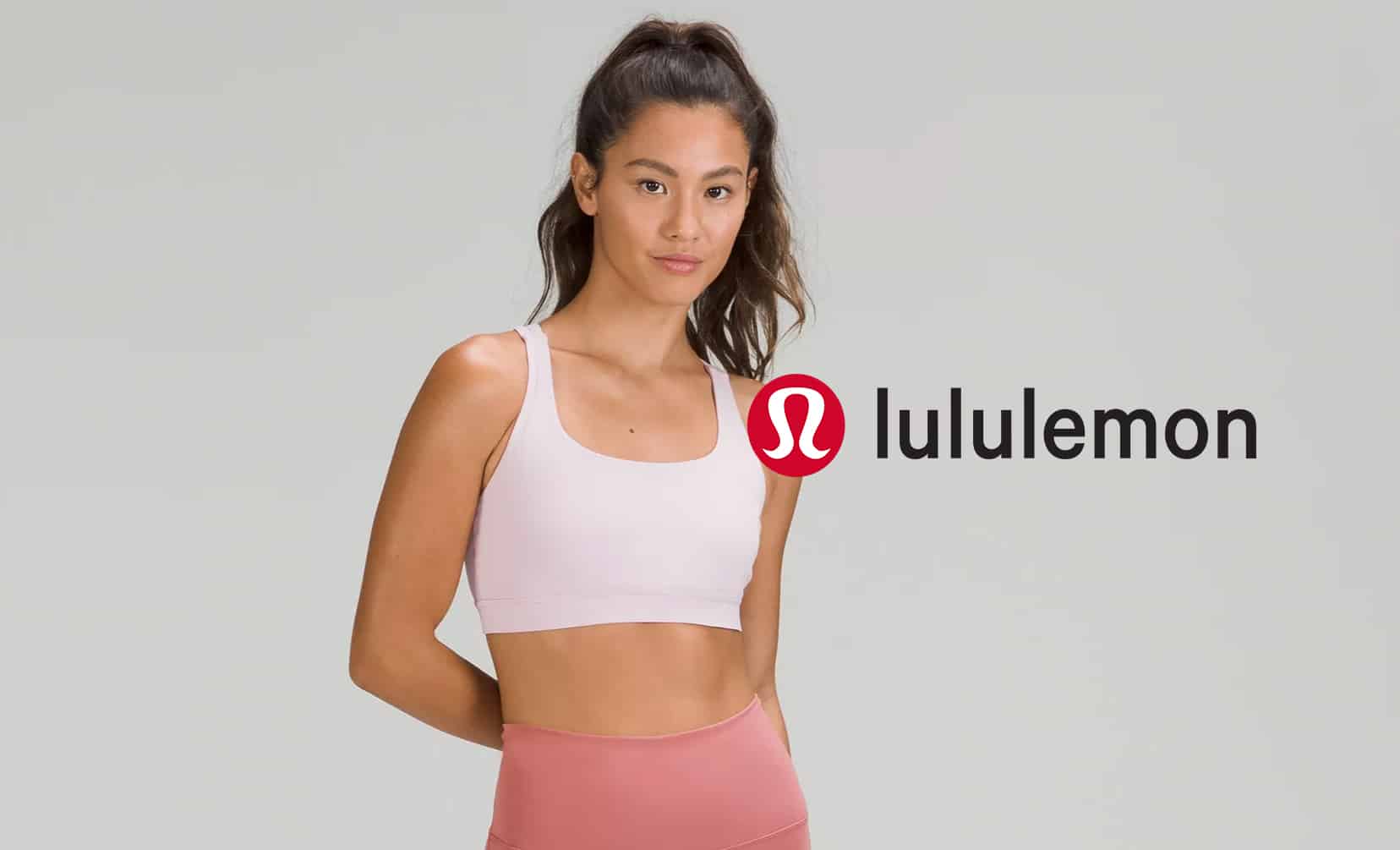 In the late 70s, Lisa Lindahl and costume designer Polly Smith teamed up to create the first modern sports bra. Lindahl and Smith recognized that this was a problem, and sought to create a solution. Their first design, which they named the "Jogbra," featured two jock straps sewn together with lingerie materials such as lycra and nylon. This basic design has been tweaked and improved upon over the years, but still serves as the foundation of many modern sports bras.
Today, sports bras come in a variety of styles and designs to suit different activities, body types, sizes, cup sizes, and support needs. So no matter what your activity or size may be, there is a perfect sports bra out there for you. Not only can the right sports bra help you stay comfortable and supported during physical activities, but it can also prevent long-term damage to your breast tissue.
Why it's Important to Wear a Sports Bra
A sports bra is important to wear during physical activities because it provides support to the breasts, reducing their movement and preventing discomfort, pain, and even potential long-term damage to the breast tissue and ligaments.
This is especially important for women with larger breasts, as unsupported breast movement during high-impact physical activity can not just cause discomfort and pain but would even lead to sagging over time. Wearing a sports bra maintains the breast shape and reduces the risk of injury during exercise.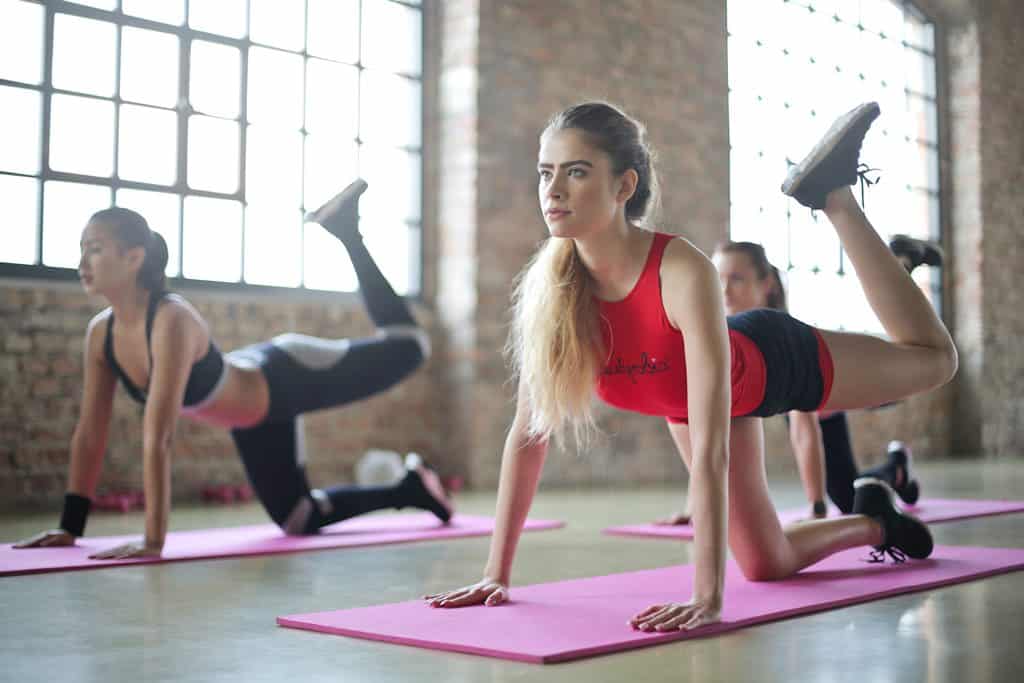 Overall, a sports bra is an essential part of any woman's activewear wardrobe. Whether you're running, jumping, or just doing some light stretching, make sure to find one that fits you perfectly and keeps you feeling comfortable and supported.
How to Choose the Right Sports Bra
Wearing the right sports bra can make all the difference in your comfort and support level while exercising. With so many options out there, it can be overwhelming but you're sure to find the perfect sports bra for your needs.
Choosing the right sports bra is an important task and will require careful consideration of various factors such as:
Depending on the type of physical activity you practice, your sports bra must be equipped to provide adequate support.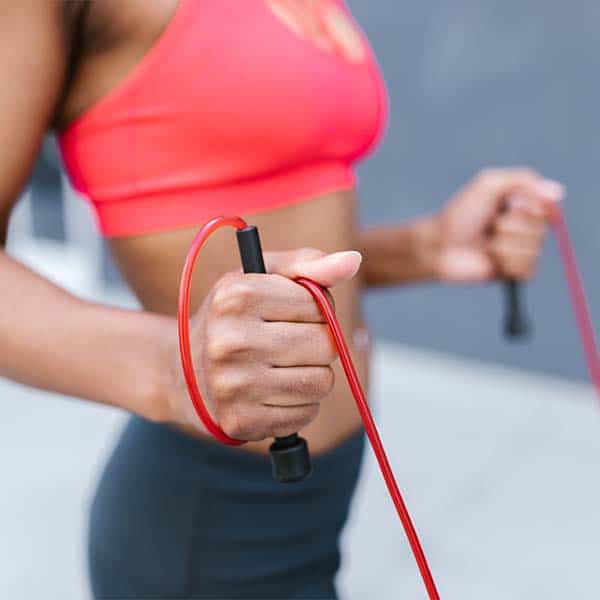 High-impact Activities
Fast, strenuous movements that put greater strain on the chest area are classified as high-impact activities. Running, skipping rope, and HIIT workouts all fall under this definition of physical activity.
Low-impact Activities
Low-impact activities are characterized by slow, gentle movements that do not put as much stress on the breasts. Examples of low-impact activities include yoga, walking, indoor cycling, and treadmill.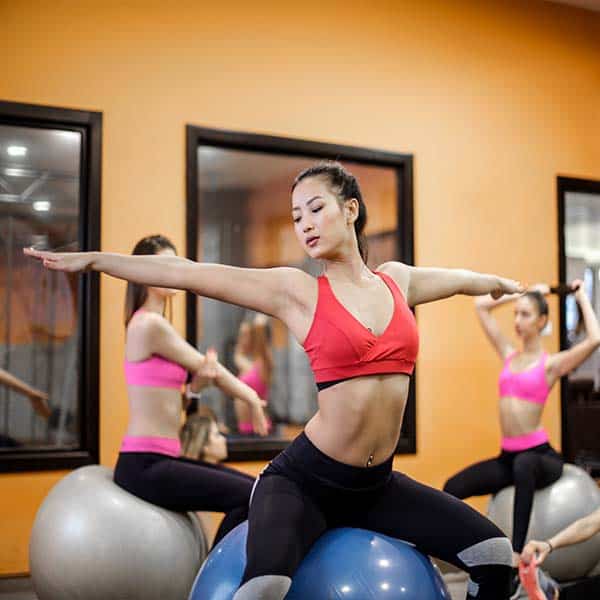 Mid-impact Activities
Moderate exercises, like step aerobics, weight training, and cardio boxing, can provide the perfect amount of support for your breasts while still putting pressure on them. These mid-impact activities are ideal if you want to keep your chest in shape without going too intense with high-impact exercises.
It is recommended to choose a sports bra that fits well and provides adequate support, even if that means going up a cup size or two from your regular bra size. The sports bra should fit snugly around the ribcage, with cups that fully cover the breasts and provide compression to reduce bounce.
Whether you're running, doing yoga, or lifting weights, a sports bra is specifically intended to offer supreme comfort and stability for your breasts during physical activity. A good quality sports bra helps reduce movement of the breast which not only prevents any potential discomfort but also reduces the risk of injury. There are three main levels of support: low, medium, and high.
If you are looking for comfort and flexibility during yoga, walking, or stretching activities, then a low-support sports bra is a perfect choice. Low-support bras feature minimal structure to give you freedom of movement with just the right amount of support.
Choose your Low-Support Bra
Sports bras with medium support are perfect for physical activities that don't involve repeated movements, such as weightlifting, boxing, or step aerobics. These types of bras provide extra structure and hold compared to low-support sports bras but still give your breasts some freedom in movement.
Choose your Medium-Support Bra
Designed for activities that require maximum support, such as running and high-intensity interval training (HIIT), high-support sports bras are created to limit breast movement to the greatest degree. With wider straps, adjustable bands, and extra cushioning or reinforcement – these bras ensure the utmost comfort during those more intense moments of exercise.
Choose your High-Support Bra
Comfort is an important factor when choosing a sports bra. Look for a sports bra that is made from breathable and moisture-wicking materials, such as polyester or spandex. The straps should be adjustable and not dig into your skin, and the band should fit snugly but not be too tight.
Selecting the right sports bra involves looking for one constructed with superior materials that can withstand extensive wear and tear. Ensure you opt for a product designed to last, even if you are frequently using it.
Finding the optimal sports bra for your body and activity level is essential to have a fun and injury-free workout. Not only will it ensure you are supported, but also guarantee comfort throughout your exercise. Here are some tips to help you choose correctly:
Know Your Size
Before purchasing a sports bra, make sure you know your correct cup and band size. You can measure yourself with a tape measure or get professionally fitted at a lingerie store to ensure the best-fitting bra. It's essential to have accurate measurements as these will determine the right size and proper fit for you.
Trying It On
Even if you feel like you know your size, it is always recommended to try on a sports bra before you buy. You don't want to purchase online and find out later that it doesn't fit properly. Different styles of sports bras will also fit differently, so it's important to try on multiple styles to find the one that works best for you.
Choose the Right Fabric
Different fabrics are used for different activities, so it's essential to find the right material for your needs. Generally speaking, moisture-wicking fabrics such as polyester or spandex are best for workouts that involve a lot of sweating.
Check for Proper Support
When trying on a sports bra, make sure it provides the right level of support for your needs. Perform a few jumping jacks or other movements to make sure the bra stays in place. You should also move around and do some stretches so you can assess its support level.

Make Sure it's Comfortable
When selecting a sports bra, be sure to take the necessary time and find one that fits your form perfectly. It should fit comfortably on your body without any digging or feeling too tight. You should be able to enjoy the right balance of snugness and comfort when wearing it.
Conclusion
Choosing a sports bra that matches your body type and activity level is key to achieving comfort during exercise. The perfect one should provide the right amount of support, be comfortable, and be durable enough for you. It's important to remember that it shouldn't be too tight or constricting; when it fits just right, you'll have no difficulty keeping up with an invigorating workout session while meeting all your physical objectives.
To ensure that women stay safe and comfy while participating in physical activities, investing in the right sports bra is an important decision. Seek out one that fits correctly, offers supportive coverage, and is crafted with high-quality materials for long-term wearability. Doing so will pay dividends as your body will thank you later!