Mountain biking is an outdoor activity that combines physical fitness and skill with unparalleled exhilaration. Conquer a winding trail, scream down steep descents as you feel your adrenaline spike, and bask in the glory of reaching summit after summit – these are the thrills of mountain biking! Every outing will leave you feeling empowered and accomplished – it's no wonder why this sport has become one of the most beloved activities worldwide.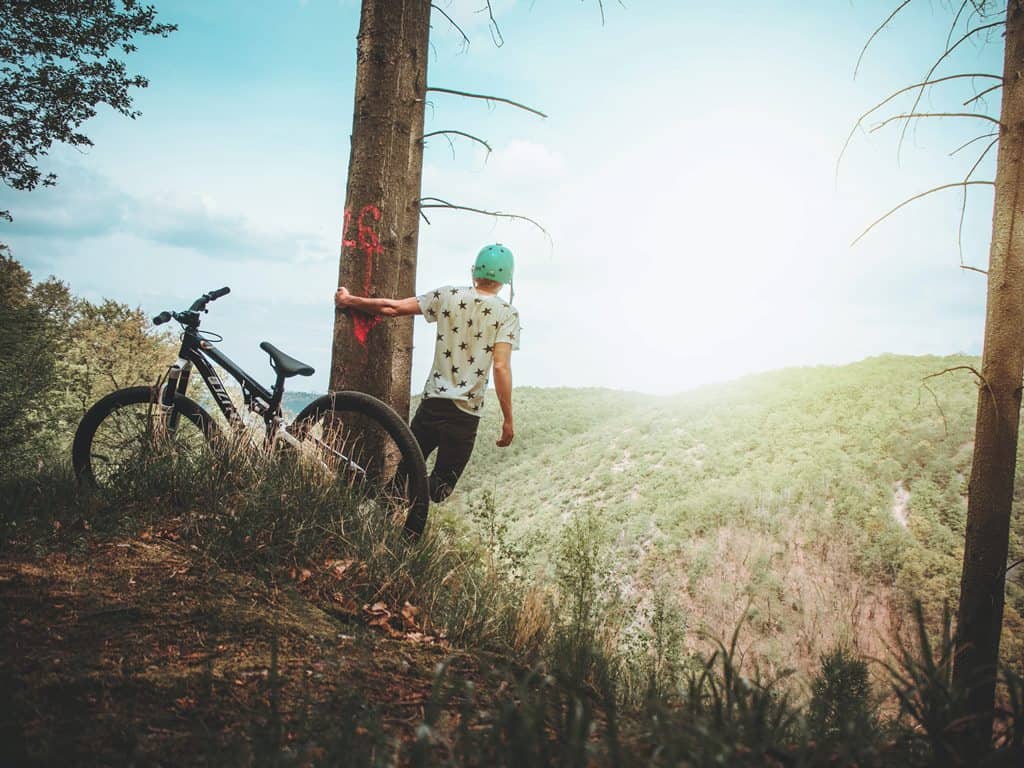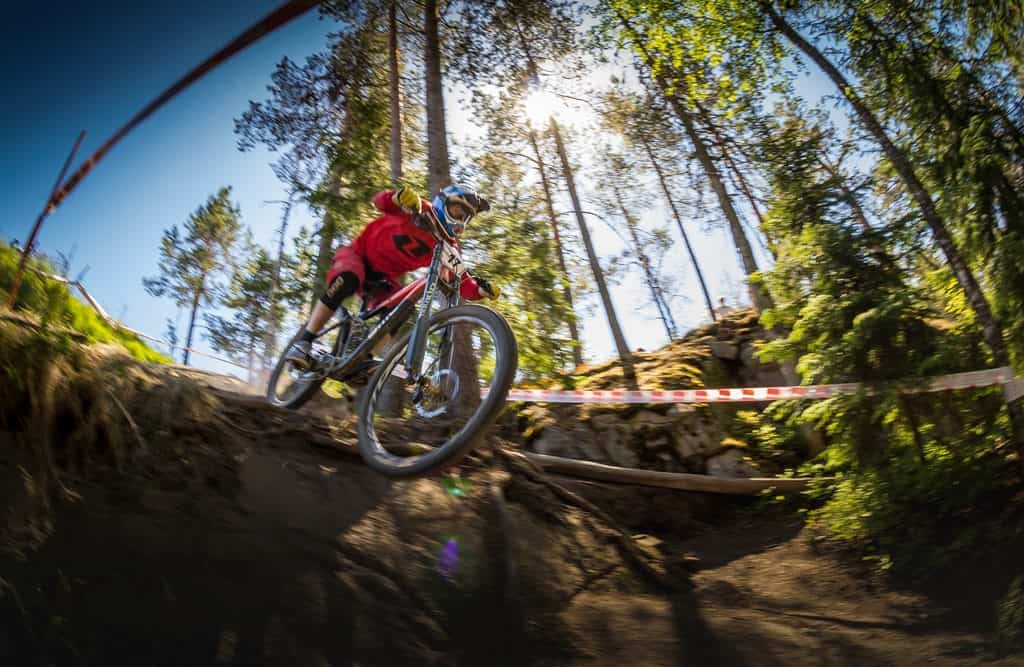 Despite the fact that mountain biking is an entirely thrilling experience, there are several risks associated with it. Therefore, making sure you have the right equipment to keep yourself safe should be at the top of your priority list. A good quality helmet is one such essential piece of gear; not only does it safeguard your head from potential impacts but also helps to make riding comfortable even during more strenuous rides by providing cooling protection and breathability. With so many options available on today's market though, selecting a helmet can appear intimidating.
This article dives deep into the best mountain bike helmets, discussing the various types available and features to consider when selecting one. We'll also provide our top picks for you!
For the adrenaline-seeking mountain biker, the Bell Nomad MIPS helmet is a must-have. Its advanced design with integrated safety features offers unparalleled protection and comfort while tackling tough trails or all-mountain riding.
Click here and check the rest of our list!
Types of Mountain Bike Helmets
With a myriad of mountain bike helmets out there, choosing the perfect one can be overwhelming. But before you make your pick, familiarize yourself with the range of styles available that are tailored to different cycling experiences and needs. Some common options include:
Cross-Country (XC) Helmets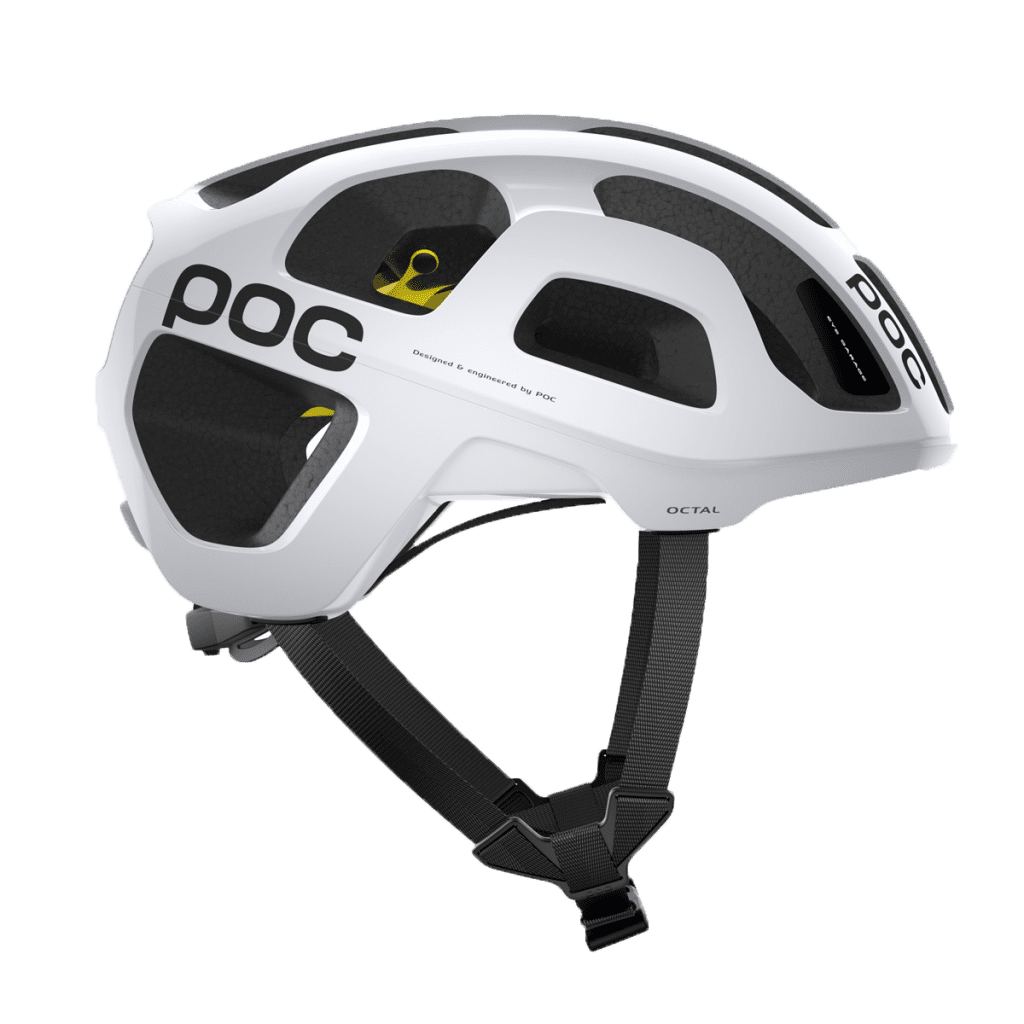 Perfect for long-distance touring and racing, cross-country helmets are light as a feather while still providing the protection you need. The aerodynamic design reduces friction to maximize speed, while strategic cutouts in the sides help keep weight down without compromising safety.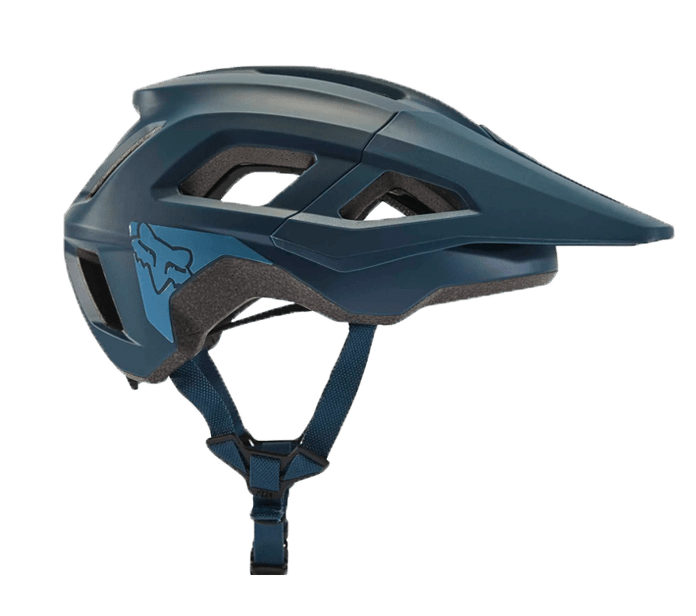 Trail helmets have been tailor-made for all kinds of mountain biking experiences, from cross-country riding to intense and thrilling trails. Much more than XC helmets, they offer additional padding on the back and sides of your head as well as superior breathability that maintains a cool temperature even during extended periods of strenuous activity.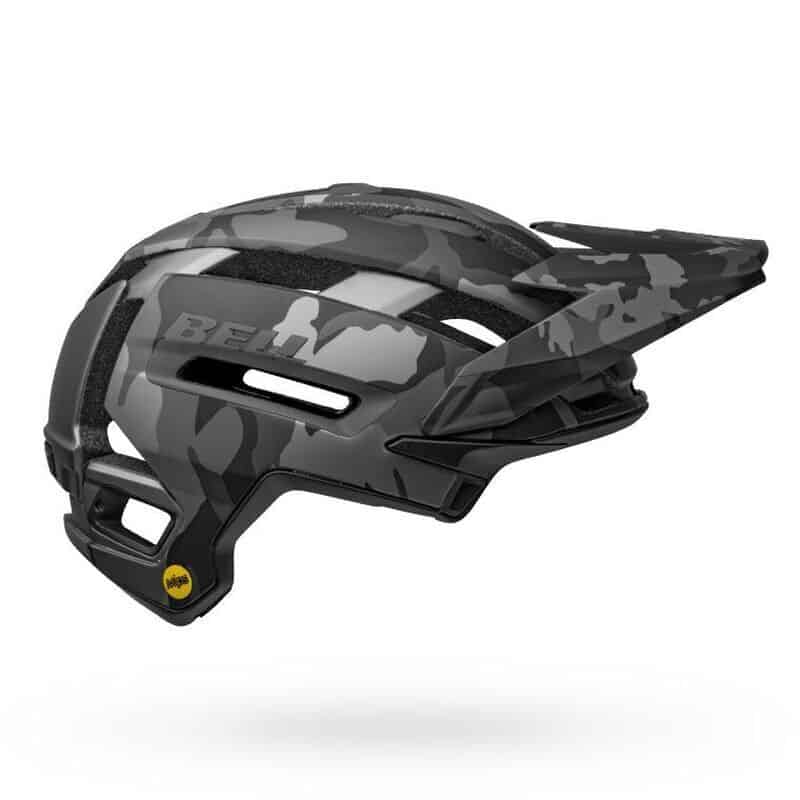 If you're looking for a bike helmet that can keep up with your hardcore riding style, then this is exactly what you need. Enduro helmets offer unparalleled coverage on the back and sides of your head, so no matter how aggressive or technical it gets, you now have complete protection to rely on. Not only does this level of security provide peace of mind, but these are also much more durable than other kinds! Their robust construction ensures they can stand up to whatever challenge comes their way.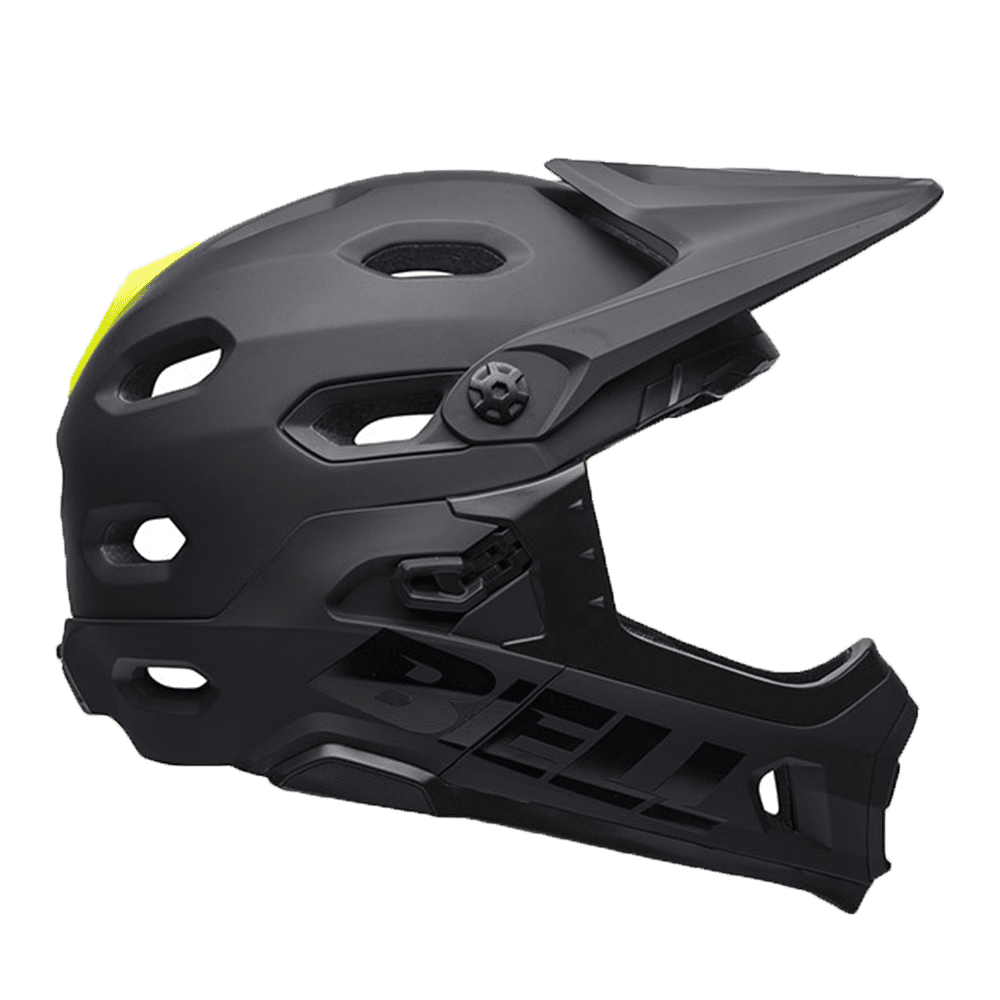 With an increased risk of falling, downhill helmets provide the most protection for downhill and gravity riders. Boasting full-face coverage, including a chin guard, mountain bike helmets will never be more reliable or resilient than this selection with its hardshell construction that can take multiple impacts!
When selecting a mountain bike helmet, make sure to factor in the type of biking you'll be doing. Investigate what protective elements are offered, breathability levels, weight, and comfortableness for the ideal fit. Not only will this ensure optimal safety on your rides but it'll also give you peace of mind knowing that your helmet is designed specifically with your riding goals in mind.
Not sure what to buy? Here are some of the best Mountain Bike Helmets in the market we recommend that you might want to check!
For Trail and Enduro Riding
The POC Tectal helmet is the ideal mountain biking headgear for riders looking for maximum protection and comfort. Crafted with a rugged, long-lasting exterior shell perfect for enduro and trail riding, this popular helmet provides complete coverage while still boasting an impressive aesthetic design.

Key Features

Polycarbonate unibody shell
Re-inforced EPS liner
360° fitting adjustment
With RECCO® reflector
Has aramid fiber grid material
Efficient and maximised ventilation
Verdict: POC's Tectal bike helmet is one of the highest-rated helmets that guarantees top protection with unparalleled comfort. Stylewise? It doesn't disappoint either! POC also has upheld strict safety certifications so you don't have to worry about compromising your style for safety. However, never forget to check its fitting, cost, and other alternatives before splurging on this gem.

For the adrenaline-seeking mountain biker, the Bell Nomad MIPS helmet is a must-have. Its advanced design with integrated safety features offers unparalleled protection and comfort while tackling tough trails or all-mountain riding.
Key Features

MIPS® technology
Fusion in-mold polycarbonate shell
With EPS foam liner
Ergo Fit adjustment system
Easily adjustable fastener straps
Verdict: Take your trail biking to the next level, get your adrenaline pumping, and supercharge your rides without compromising your safety. With the Bell Nomad MIPS helmet, it can reduce your risk of head trauma and stay safe in style.


The Entity MH15 is the perfect low-profile mountain bike helmet for your outdoor adventures. Not only does it provide superior protection for the base of your head, but its moisture-wicking pad also ensures you stay cool and comfortable during those long rides.
Key Features

In-mold construction technology
Has anti-bacterial laser cut pads
15 strategic air vents
With dial-fit system
Verdict: When it comes to off-road riding, the MH15 mountain bike helmet from Entity is a superior choice. It surpasses Australian standards and provides exceptional protection with remarkable comfort. Tested thoroughly for your assurance of safety, this helmet will have you conquering the trails in no time.


Make your next mountain biking adventure even more exhilarating and worry-free with the Fox Mainframe Helmet MIPS. This helmet is designed to provide superior protection so that you can remain focused on conquering every obstacle in your way.

Key Features

MIPS™ impact safety technology
In-mold EPS liner
Moisture-wicking liner
Integrated fitting system
Optimised airflow and ventilation
Advanced back-of-head protection
Verdict: Don't waste your time searching for the ideal mountain biking helmet – Fox Mainframe Helmet MIPS is here and it has everything you need! It's carefully designed to meet all safety criteria, so rest assured that you're going to be well-protected.


With 5 stars for safety and protection, Lazer Jackal Kineticore has become the top-rated mountain bike helmet for off-road use. that is sure to provide riders with a reliable source of security when taking on their next adventure.
Key Features

KinetiCore Controlled Crumple Zone technology
TurnSys fit technology
In-mold Polycarbonate shell
13% lighter construction
Supreme ventilation channels
Quick magnetic buckle
Adjustable visor
Secure goggle grip
Verdict: For your next outdoor adventure, the Lazer Jackal Kineticore is a trusted and reliable helmet for all bikers. With over 90 years of experience in production, this high-quality mountain bike helmet offers maximum protection, making it the ideal choice for any off-road escapade!


The Bell Super DH MIPS mountain bike helmet is specifically designed for downhill and enduro riding, boasting the latest in innovative technology. With overbrow ventilation to keep you feeling cool while tackling difficult terrain, perfect for all your outdoor adventures.
Key Features

Ball-and-Socket spherical technology
MIPS® safety technology
Sweat Guide™ padding
Fidlock magnetic buckle
EPS & EPP liner layering
21 large vents
360° wraparound
Float Fit™ adjustment system
Verdict: If you're searching for an extra layer of security and resilience while riding on treacherous terrains, the Bell Super DH MIPS is your helmet. With unbeatable protection and all in a comfortable fit, this full-face helmet ensures peace of mind so you can ride fearlessly knowing that your safety comes first.

The Bell Sanction is the ideal full-face mountain bike helmet for downhill and freeride biking, having gone through rigorous safety testing to ensure rider security. With more than 50 years of producing helmets under their belt, Bell supplies riders with high-quality protection that they can trust.
Key Features

ABS shell construction
With EPS lining
15 air vents
Adjustable visor
Safety standards compliant
Verdict: When it comes to providing cyclists safety, Bell has indisputably outperformed its rivals and leads the pack. Aspiring mountain bikers looking for a feature-rich helmet that is certified for protection should definitely consider this helmet as it offers ultimate comfort and superior performance on your off-road ventures.


Best Mountain Bike Helmet – Why Buy One Anyway?
To protect yourself against the potential of a serious injury and to stay compliant with local laws, investing in a top-notch mountain bike helmet yields countless benefits. Not only will it give you peace of mind while pedaling through your favorite trails, but also provide additional protection if an unexpected accident occurs. Here are reasons why having a good quality MTB helmet is essential.
Protection
It's imperative to wear a mountain bike helmet as this will help protect your head and brain from damage by absorbing the impact force of a crash or fall and redistributing that energy away from your skull. Investing in a quality helmet can be the difference between a life-threatening injury, or avoiding it altogether.
Safety
Protecting your head with a helmet while cycling in the mountains is not only important for safety, but it also increases your presence to other bikers and drivers. By making yourself more visible, you can help prevent uncomfortable collisions on the road or trail.
Legal Requirement
Always be aware of your local laws when mountain biking, as wearing a helmet is often required and can result in hefty fines if neglected. Make sure to adhere to the regulations for safe and legal biking.
Investment
Investing in a reliable helmet is more than just guaranteed protection – it's peace of mind when you're out on the trails. Not only will it provide an extra layer of safety, but typically, helmets are much cheaper than medical bills from accidental falls and injuries!
Comfort
Whether you're taking a short or lengthy mountain bike ride, mountain bike helmets are specifically designed with ventilation and ample padding that will keep you cool and comfortable throughout your entire journey.
Best Mountain Bike Helmet–Buying Guide
If you're looking for the ideal mountain bike helmet, there are a few features you should bear in mind – from your individual needs and style to your budget. After all, when it comes to mountain biking fun and safety, having a dependable helmet is paramount. So be sure to consider these pointers before making your purchase.

Safety Standards

Make sure you always invest in a helmet that meets stringent safety standards such as CPSC, ASTM, and EN1078 to guarantee it has undergone rigorous testing for shock absorption and penetration resistance.

Fit

Securely affix your helmet to ensure proper coverage of your head and protect it while you're riding. Make sure that the fit is comfortable and snug so that it won't move when you're in motion.

Ventilation

For those taking extended trips, make sure to search for helmets that offer superior ventilation – this will ensure your head stays cool and comfortable while riding.

Padding

When searching for a trustworthy helmet, look for one that offers sufficient padding to ensure comfort and is able to absorb the force of an impact.

Visibility

To increase safety while biking in the dark, consider helmets with reflective elements or bright colors to make yourself more visible.

Type of Riding

As you select a helmet, be sure to consider the type of riding that you'll be doing. Full-face helmets offer extra protection and make for ideal aggressive rides, while road helmets are crafted with lightweight materials to maximize aerodynamics. Select one based on your personal needs.

Price

Whether you're a casual cyclist or an avid biker, it's essential to choose the right helmet that meets all safety regulations while fitting comfortably within your budget. Helmets come at many price points, so take some time to consider what works best for you.