If you are a keen outdoor activities person, you should think about buying a free standing awning. Not only are awnings the perfect companion for 4 x 4 vehicles, but they have many other advantages. 
Let's find out more about the benefits of packing a free standing awning on your next camping trip or day out.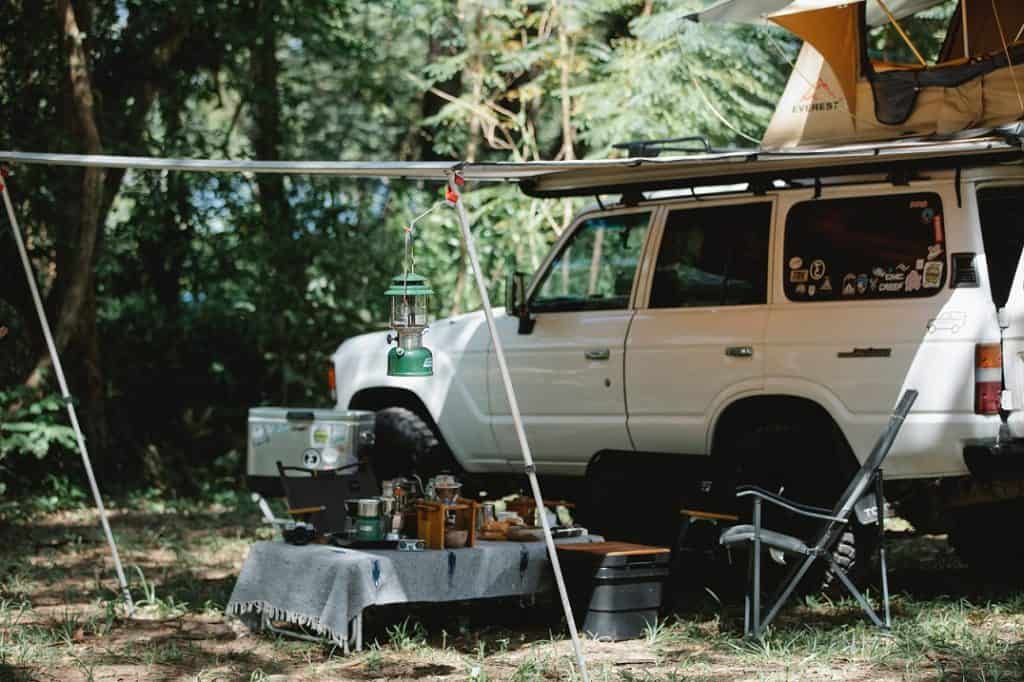 If you have seen an awning set up, you have probably realised a free standing awning gives you instant shade. Depending on the fastening mechanism, you can attach it to your vehicle or leave it free standing.
Do you have to erect your awning next your vehicle? No, you don't have to. Unlike many other types of awnings, you can set it up away from your vehicle. So, if you fancy a bit of extra shade under a tree, you can set up your awning under a tree.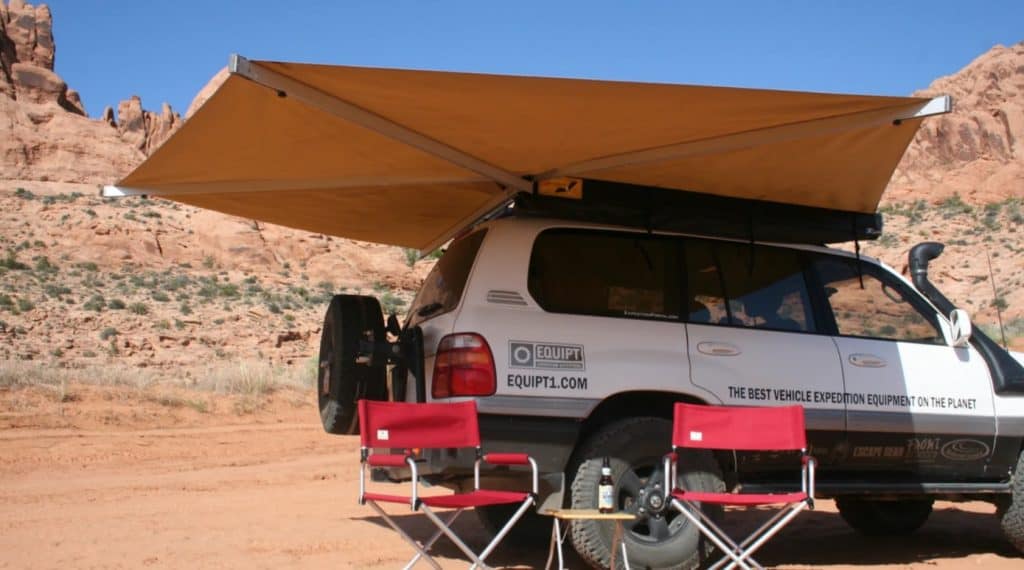 Thanks to new easy to use mechanisms, awnings can be set up in a matter of minutes. You don't have to worry about pegs or lots of legs that need to be inserted in canvas ceilings or walls. 
Instead, you just remove your awning from your roof rack and pop it up.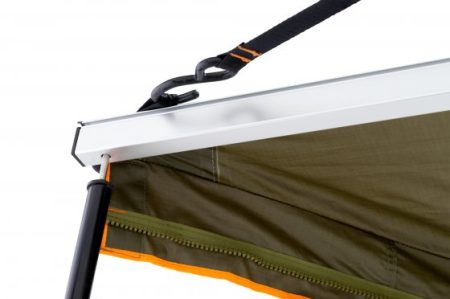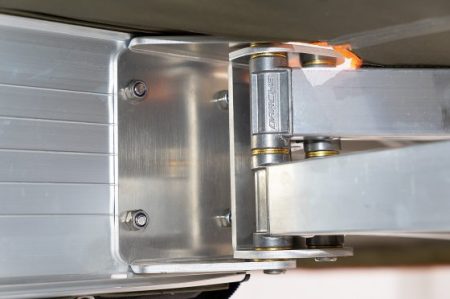 Can I Set Up a Free Standing Awning on My Own?
Free standing awnings are perfect for solo campers. Most of them are fairly light weight which means lifting the awning off the vehicle or out of your vehicle is perfectly doable. 
The vast majority of free standing awnings fold up or down in a matter of minutes. Of course, if this is the first time you are buying a free standing awning, make sure you can comfortable handle it. 
Before you set out on your first camping trip with your new awning, take some time out to practice. That will make it easier for you to handle your awning when you arrive at your destination. 
As we all know, practice makes perfect.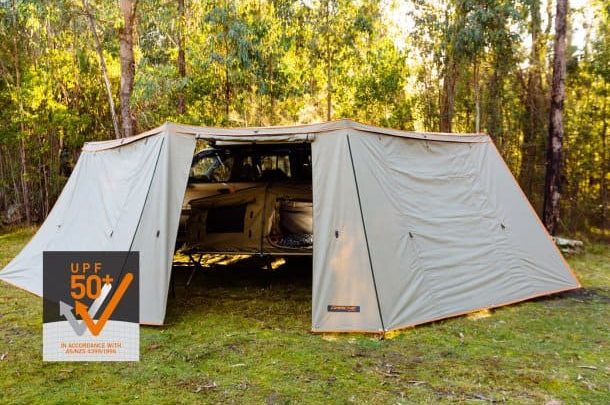 An awning gives you excellent protection from the sun. Most awning canvasses are treated with extra UV protection. That is essential. 
Although many of us are aware that we need UV protection, we are still poorly informed when it comes to the different levels of UV protection. Campers often think that a simply sun shade will do. 
A sun shade does not offer enough UV protection from the sun. When you want to protect yourself and others from intense UV rays from the sun, you need an awning. 
Not only has your free standing awning been treated with extra UV protection. Most awnings that you buy have also been treated against water as well. 
The climate is changing so rapidly. One minute we are dealing with heat waves with intense UV and the next minute we are having to cope with heavy rain storms. 
If you don't want to end up stuck in your vehicle for hours when camping, a free standing awning can be set up in a matter of minutes to protect you from the rain.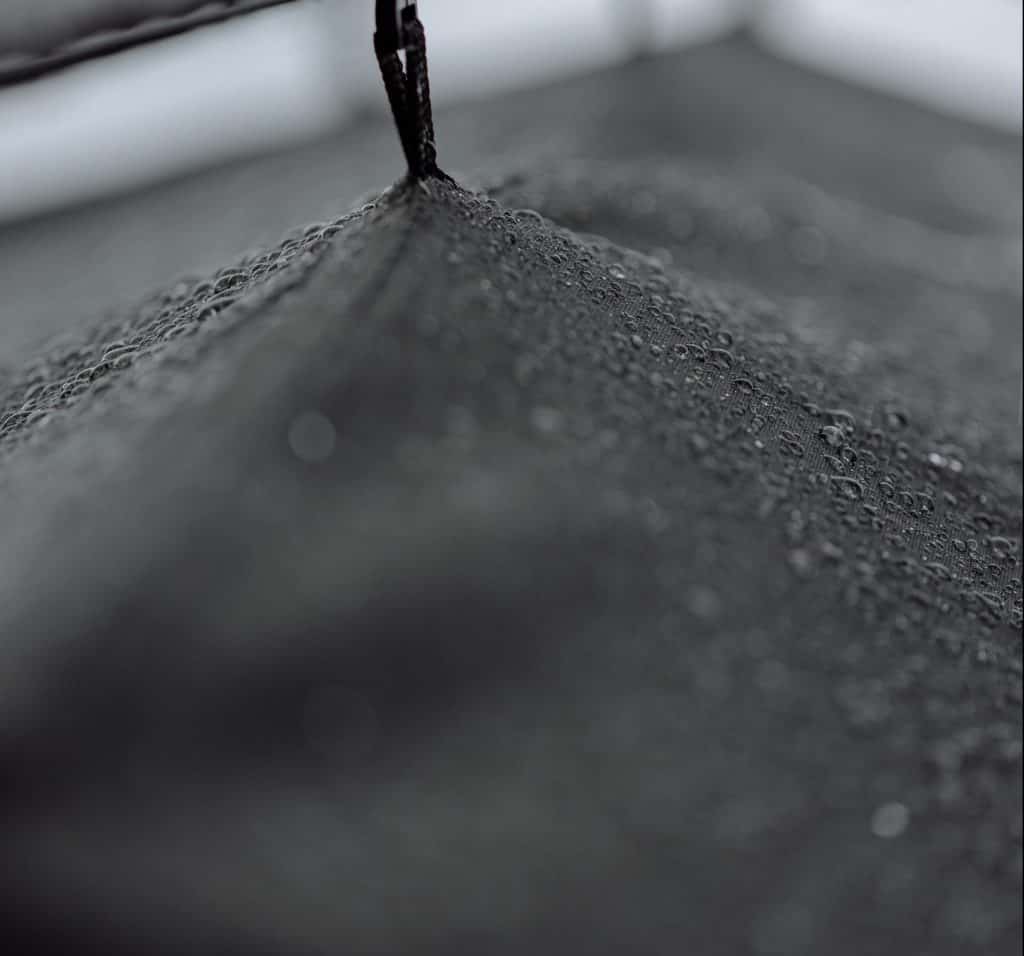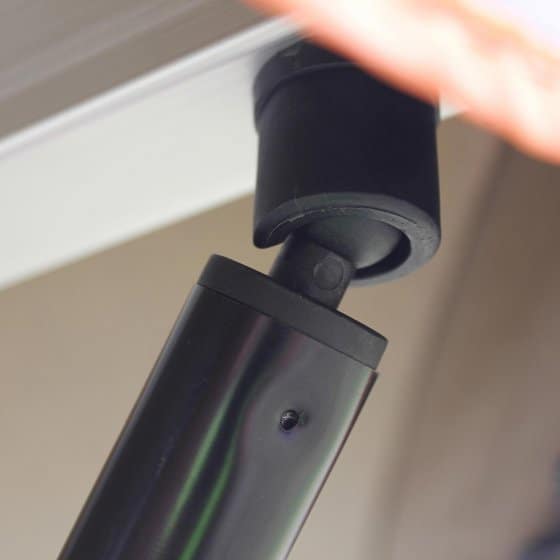 Free standing awnings are easy to move around. You may have set up your awning close to your vehicle, but that does not mean it has to stay there for the duration of your camping trip. 
In a matter of minutes, you can pack your gear in your 4×4, collapse your awning and take it to the beach. That way you have instant sun protection on the beach.
Adding Walls to Your Awning
Can you add walls to your awning? There are so many different variations of awnings that you will be spoiled for choice. 
You can create an extra sleeping or storage area by adding walls to your awning. Not all free standing awnings have fittings making them suitable for adding walls, but many do. 
When you buy an awning, it is certainly worth paying a bit extra to make sure you can fit walls or canvas covers to increase the benefits of having an awning.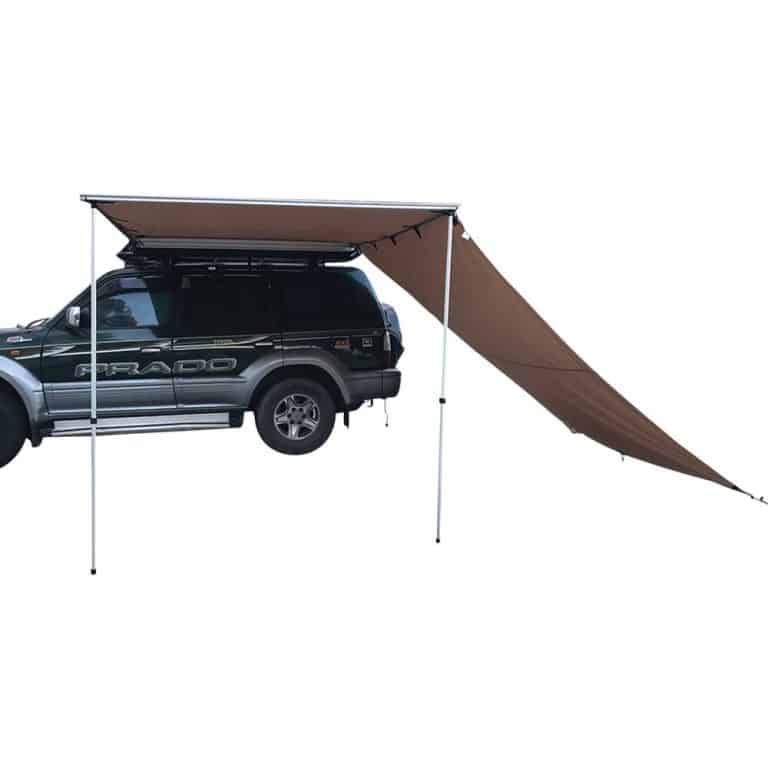 Using Your Awning at Home
Free standing awnings are not only perfect for camping trips. When you come home, don't leave your awning in the garage. 
Re-purpose your awning and use it to give you extra shade in the garden. Using your awning at home is a great idea. Not only do you benefit from protection from the elements. 
When you leave your awning set up, you are far less likely to experience problems with mould and fungus taking hold in canvas. If you leave your awning in the storage bag it came on, it is far more likely to get mouldy and damp. 
Make the most out of your awning and use it in your garden as well on your camping trips. 
Days Out With Your Awning
Are you member of a sports club? If so, you probably take part in fundraising and ticketed events. 
On your days out with your sports club, don't leave your awning at home. Instead, bring it with you. 
You can use it for sitting under while enjoying the action or maybe even for an activity. Awnings make great flexible ticket offices or cover for stalls selling goods to help you to fundraise for your club. 
Free standing awnings provide the best cover for a First Aid station. You can have four open sides or cover part of the awning for extra protection and privacy.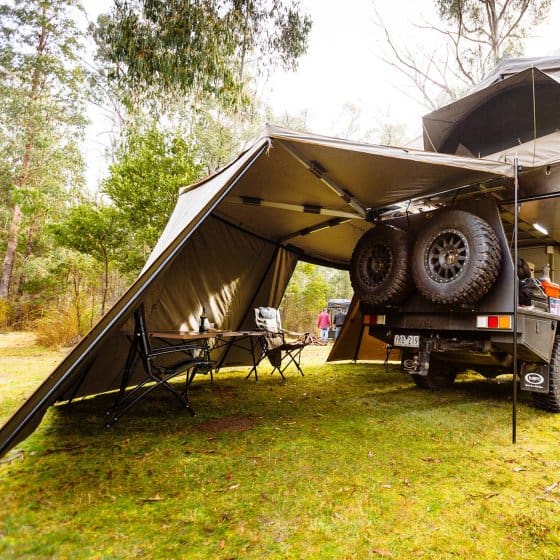 Let's Wrap It Up
A free standing awning is simply a must-have whether you are going on camping trip for your holiday or to the beach for the day. 
Thanks to new manufacturing techniques, there are many different models and sizes available. Take your time and choose the awning which is right for you, friends and family. 
What size should your awning be? It is tempting to buy a small awning. However, it is better to buy the largest awning you can afford. Awnings are incredibly flexible structures and are easy to use for so much more than just sitting under. Keep that in mind when you go shopping for your first awning.