Here's the real deal — Australia is a country made for exploring. There's so much to see and do that you won't want to miss one square kilometre of it.
And with stunningly diverse landscapes and varied terrain — Australia has no shortage of awesome outdoor adventures to try out.
Is Australia good for Adventure?
With rugged coastlines, an endless Outback, and a favourable climate all year round — Australia has become synonymous with adventure.
Almost every activity in this rich country is guaranteed to get your heart pumping.
This is due to its diverse landscape made up of lots of open spaces of arid desserts, thick wilderness, and long coastlines traced with shallow reefs. Each region has its own unique outdoor activities begging to be explored.
So before you hit the road, make sure you check out our list of the top best Australian adventure blogs to follow:
The Bushwalking Blog stands out as being the recipient of multiple awards — including Best Australian Blog in the Australian Writer's Centre and the Influencer Award of My Deal Australia.
This blog started in 2008 as a hiking guide to trails all over Victoria. Today, it has quickly evolved to producing top notch content focused on some of the main outdoor attractions all over Australia, and even a few posts from other countries. The goal of this blog is to help outdoor enthusiasts find their next great adventure — with a slogan that reads: "any outdoor adventure is a good adventure."
Its content consists mostly of travel inspos, gear lists, food guides, and basic how-tos. This blog even has a trail finder and an easy-to-navigate map that caters to the beginner adventurer.
This article lists down some of the best beaches in Coromandel that can only be reached on foot. It's an incredibly detailed guide that narrates everything from distance and hiking time to convenient access points around the area.
Lindsay, the Australian adventurer behind Frugal Frolicker, is committed to living a conscious adventure lifestyle — valuing affordable, outdoor local travel experiences. Her blog is home to some of the most colourful and deeply personal travel guides in and around Australia, as well as some detailing her explorations in other countries like England, Mexico and China.
This blog is jampacked with posts about different outdoor activities — boating, climbing, diving, hiking — sharing her experiences as well as helpful tips for first-timers, coupled with stunning photos taken personally by Lindsay. She also includes a detailed guide of her favourite travel resources, comprised mostly of travel gear and photography gear.
Staying true to her blog name, Lindsay's motto is "you don't need to spend a lot of money to travel" which resonates throughout her blog posts that contain the best ways to enjoy different adventures while still getting your money's worth. Alternatively, she has a separate category for splurges — travel options for adventurers seeking more luxurious destinations.
This blog post contains a detailed list of six of the best free camping sites in Tasmania, narrating their experience of travelling the road on their campervan. It includes a list of available facilities as well as outside links to more information about the campsite.
Life's An Adventure is one of the Australian adventure blogs you must to follow because they focuses on only one outdoor activity — walking. This blog's motto is "the pack free walking experience" which translates to their main goal of bringing freedom walking to their fellow adventurers. This involves walking around Australia without heavy backpacks, carrying as little as just your water and camera.
Life's An Adventure isn't just an adventure blog; it's a full business that provides you with some of the most comprehensive adventure guides that focus on two kinds of tours: Australian guided walks and self guided walks. The first involves a range of walking tours that are fully guided with a whole tour group and complete amenities. The second allows you to walk at your own pace without a guide or group, assisted with an exclusive walking app and traditional resources like maps and beacons.
Aside from guided tours, Life's An Adventure also contains posts about the latest gear, detailed reviews, as well as best-of lists. It also contains a section on sustainability that contains easy tips on how to minimise environmental damage.
Recommended Blog Post:
Explore The Bungle Bungles and Beyond
This blog post is about West Australia's Kimberley region and is comprised of a detailed account of their experiences as well as tips on how to explore it on foot on a crucial 10-day hike.
This blog is managed by Maximum Adventure — a Sydney-based outdoor event management company that hosts various adventure racing events across Australia. These events are composed of different activities that usually include mountain biking, trail running, and even kayak racing.
Most of the blog posts are focused on detailing their recent adventure race series — sharing experiences, tips and photos of the events. In tune with their philosophy of "living life to the max," this blog details their events in a simple and fun way to offer the perfect introduction for beginners to the exhilarating sport of adventure racing.
This post contains the details of their next scheduled Queensland Adventure Race which is bound to take place at Wild Horse Mountain. This multi-day event will be across two different courses and even includes a kid course option — a perfect weekend getaway for the whole family.
Adventure Tours is managed by a small group of tour operators that promise to give their audience the "true blue Aussie outdoor experience." Unlike other travel blogs, this one is centred only within Australia — with a great overview of popular attractions like Uluru, the Kimberley, Kangaroo Island, and Arnhem Land.
Most of the content in this blog consists of details of their tours — both customised tours and small group tours — by sharing their experiences coupled with photos and first-hand information. What makes this blog stand out is that it captures that unique Australian sense of adventure, with posts that include expert guides that show a genuine appreciation of the land and its heritage.
Adventure Tours doesn't just offer travel tours; they also provide a unique experience for cross-cultural learning and grassroots travel with different themed posts that focus on wildlife and first nations culture.
This blog post is a helpful guide for tourists that provides an introduction into the basics of Aussie Slang. This basic list includes popular terms like Arvo, Crook, and Dag — giving visitors not just a view of the place, but also an immersive experience into its culture.
What kind of Outdoor Activities you can do in Australia
Hiking
This is also known as bushwalking to locals. Australia is lined with tough terrain and some significant elevation, but it promises lots of amazing views. It also has a number of national parks that feature extensive swaths of terrain the public is free to explore.
Best places to hike:
Laranpinta Trail, Northern Territory

Bay of Fires Lodge Walk, Tasmania

Scenic Rim Trail, Queensland

The Arkaba Walk, South Australia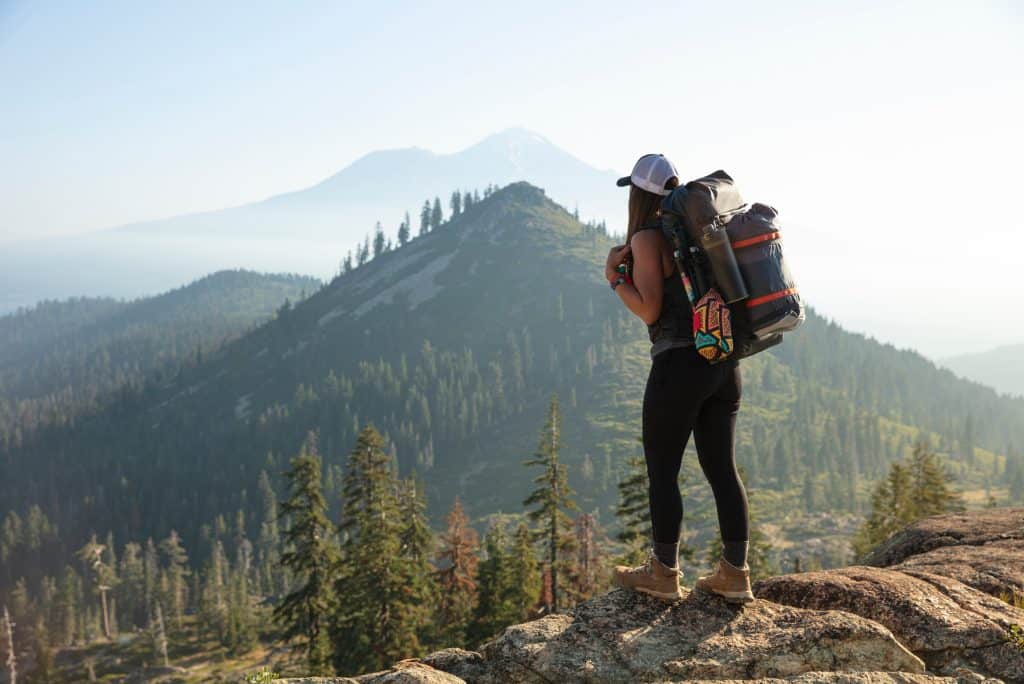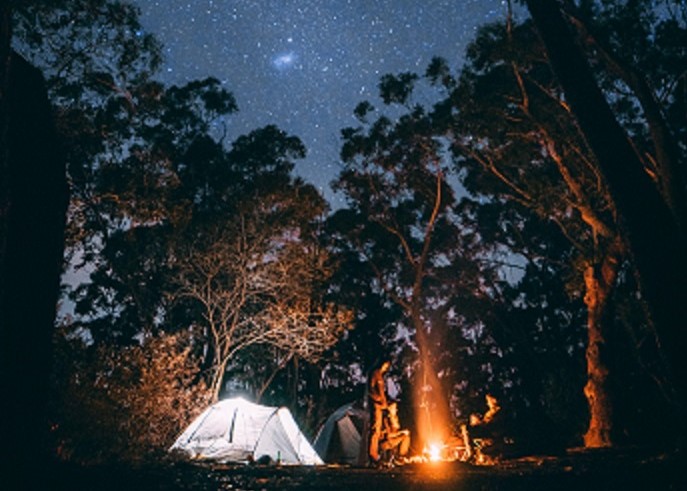 Camping
Australia has so many amazing places to spend time alone with nature — from remote campsites in the Outback to beachside spots and national parks. Some campsites are free, while others need to be booked in advance due to their popularity.
Best places to camp:
Kalbarri, Western Australia

Millaa Millaa, Queensland

Daintree National Park, Queensland

Blue Mountains, New South Wales
Mountain Biking
 Australia has hundreds of off-road paths that feature varied terrains — the ultimate test of your speed, balance, and cycling ability when driving mountain bikes.
Best places to mountain bike:
Mt. Buller, Victoria

Adelaide Hills, South Australia

Smithfields, Queensland

Mt. Wellington, Tasmania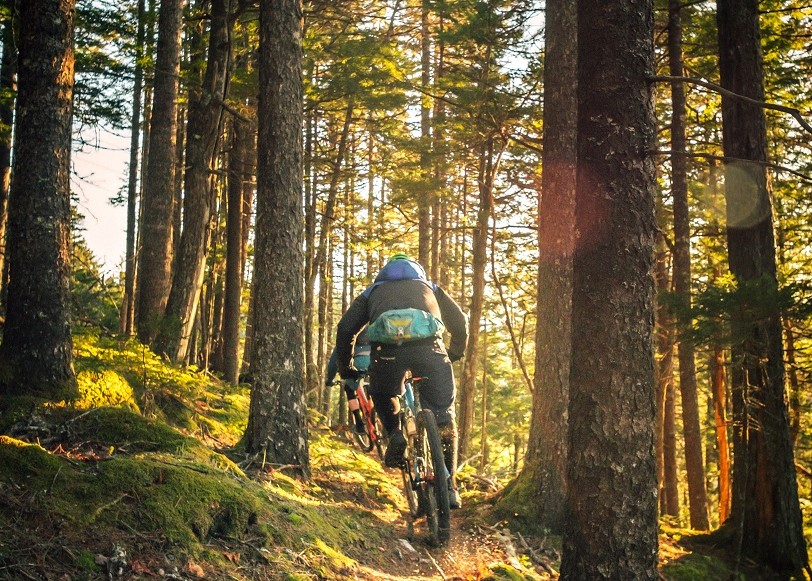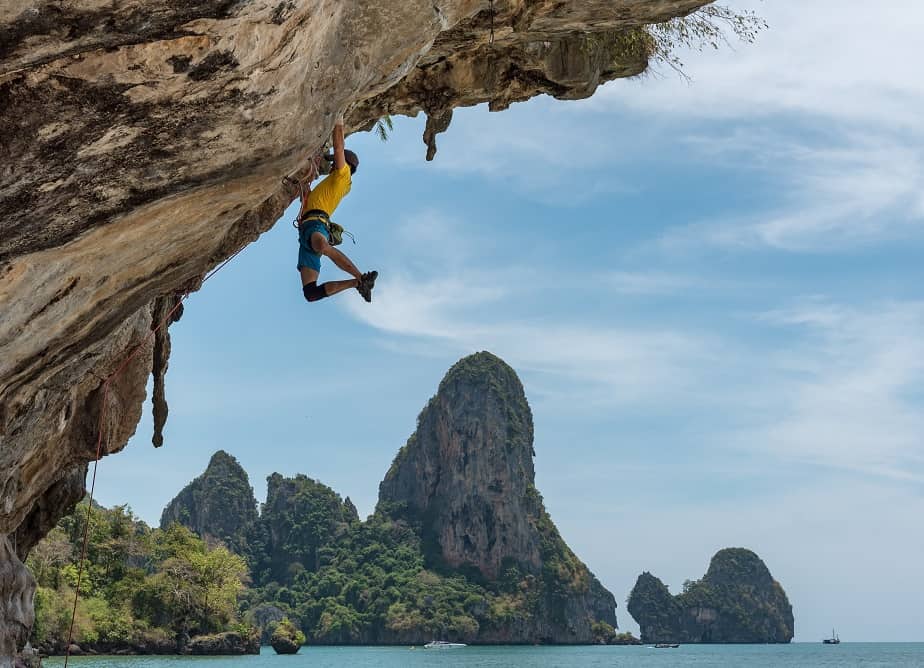 Climbing
Australia has lots of majestic mountains, rugged cliffs and monolithic rocks — making it a wonderland for climbers who want to put their core strength to the ultimate test. It's a safe activity to undertake, with Australia's tourism concentrated on providing numerous instructors and necessary equipment at all popular climbing spots.
Best places to climb:
Glass House Mountains Queensland

Mt. Arapiles, Victoria

Kalbarri, West Australia

Cataract Gorge, Tasmania
Kayaking
Australia is a country that's surrounded by water on all sides — so it's no surprise that kayaking is one of the most popular activities. This water sport allows you to get closer to nature and enjoy watching some of the most famous attractions through a kayak.
Best places to kayak:
Ngaro Sea Trail, Queensland

Adelaide Dolphin Sanctuary, South Australia

Freycinet Peninsula, Tasmania

Sydney Harbour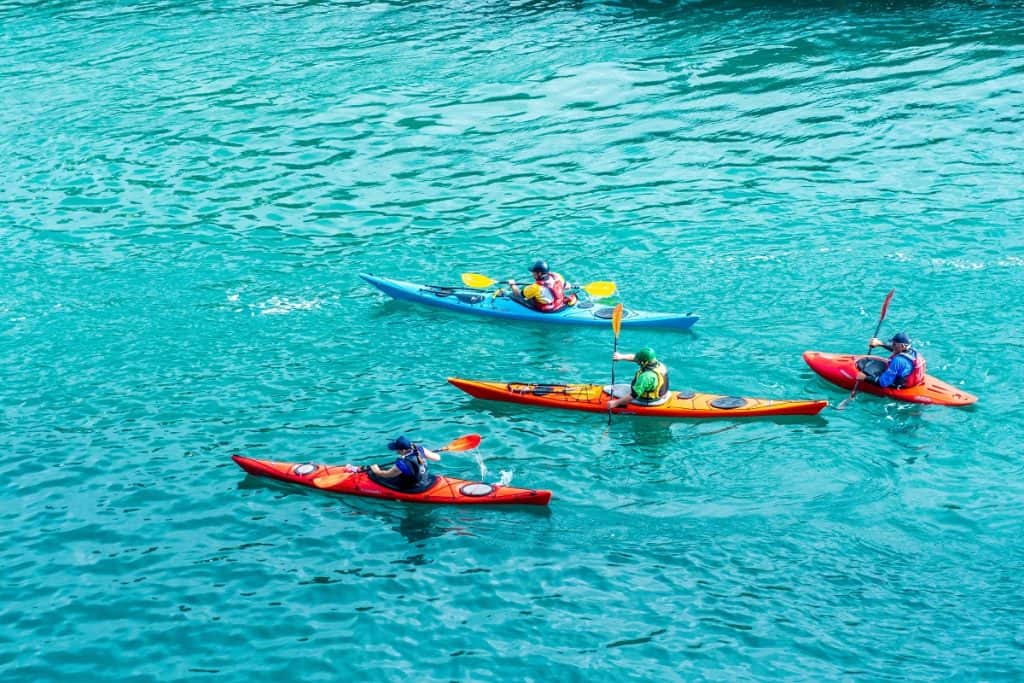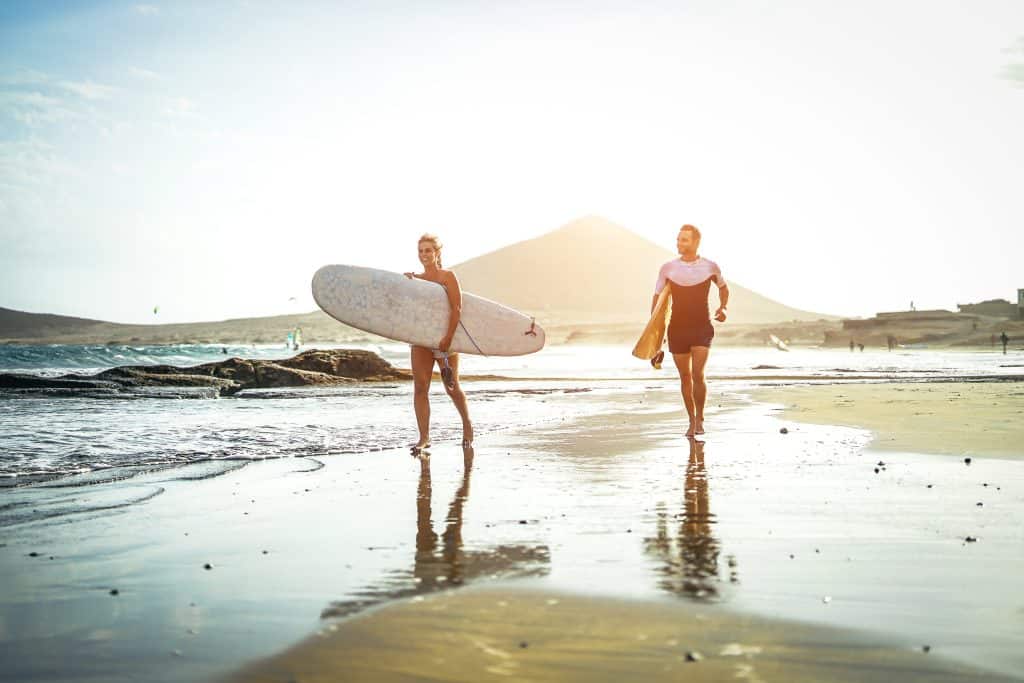 Surfing
Australia is world-renowned as the ultimate surfing destination. This is mostly due to the swells the island of Australia receives, which means that the waves are always consistent for good surfing.
Best places to surf:
Gold Coast, Queensland

Northern Beaches, New South Wales

Noosa Heads, Queensland

Bells Beach, Victoria
 Snorkelling and Scuba Diving
Australia is home to colourful reefs and gorgeous waters that any adventurer would love to jump into — with each region having unique diving spots to offer.
Best places to snorkel and scuba dive:
The Great Barrier Reef, Queensland

Julian Rocks, New South Wales

Ningaloo Reef, Western Australia

Eyre Peninsula, South Australia