Australia is known for its great camping weather for most of the year — but when you're out in the wilderness for more than a night, you'll need shelter that extends beyond the confines of a traditional tent.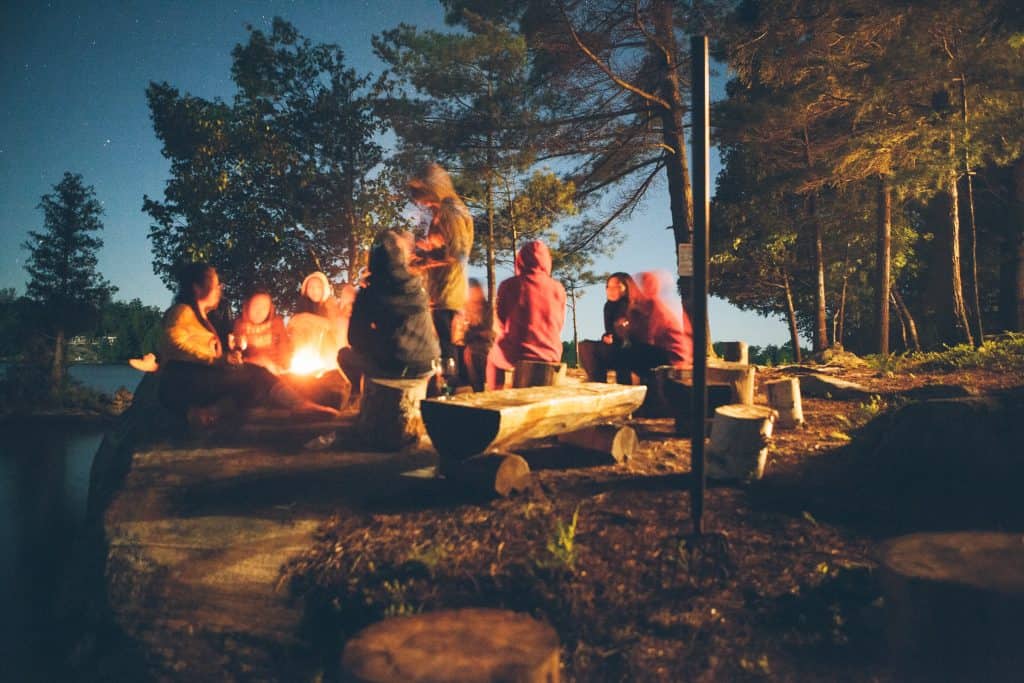 That's where camping gazebos come in. 
A camping gazebo is a freestanding structure that provides shade, shelter, and style to your campsite. They're lightweight and packable, and shield you against all kinds of outdoor elements — whether it be rain, sun, or bugs. More than just a pop-up shelter, a camping gazebo also gives you lots of headroom as well as an extra space for cooking, relaxing, and gathering with family or friends outdoors. 
Upgrade your campsite with our
Top picks for the best camping gazebos available in the market this year:
Measuring 4.26 metres squared with a height clearance of 2.33 metres, the COLEMAN Event 14 Standard Sun Shelter is larger than most standard gazebos on this list and is also more resistant to both wind and rain. It stands out as having a unique dome design — providing lots of headroom and more space. It features a cable tied steel frame that has shock-corded poles that give it extra strength — perfect for long camping trips off grid. 
Key Features: 
4.26 x 4.26 metres 

Cable tied full steel frame 

75D polyester fabric 

Shock corded poles 

Dome design 

UPF 50+ roof panels 

Comes with sun wall and carrying bag 
Verdict: Sturdy and spacious, the COLEMAN Event 14 Standard Sun Shelter is a great option when camping with the whole family or with a large group of friends. It offers 3-season protection against the elements, with a canopy that's fire retardant compliant and roof panels that have a UPF rating of 50+. And the best part? It even comes with a wall included for privacy or for use as a windbreak. 
Known as one of most popular camping gazebos in Australia, the OZTRAIL Deluxe Gazebo offers entry level features that is sure to pique the interest of any avid camper. This camping gazebo comes in the standard size of 3m x 3m with a fully adjustable height — it offers 3 different positions in order to suit your needs. The canopy is constructed with a strong UVTex 300D polyester fabric that is built to stand up against Australia's heat. 
Key Features: 
3m x 3m 

Steel frame with powder coating 

3 height positions 

UVtex 300D polyester canopy 

Comes with wheeled zip up bag 
Verdict:The OZTRAIL Deluxe Gazebo is a convenient addition to your next camping trip. It offers a large coverage and plenty of extra space — capable of being used as an extended sleeping area or a communal place to gather and eat. It comes with a wheeled carry bag that makes it incredibly easy to bring with you wherever you go. 
Rain or shine — the ADVENTURE KINGS Portable Gazebo provides you with ultimate weather protection in a compact and lightweight package. At the top of its many features is its canopy that's constructed with heavy duty 420gsm Oxford polyester that's made even stronger by adding a Polyurethane layer, effectively making it waterproof. To keep away the harsh rays of the sun, it comes with a high UPF 50+ sun protection rating. 
Key Features: 
3m x 3m 

Heavy duty steel frame 

UPF50+ 

100% Waterproof 

420D polyurethane-backed polyester 

2.4m maximum head height 
Verdict: The ADVENTURE KINGS Portable Gazebo is the perfect portable protection for the minimalist camper. Unlike most gazebos that are made of alloy, this one has an ultra-strong steel frame that ensures it remains standing even against harsh winds. Despite its heavy duty construction, this camping gazebo remains travel-friendly and easy to set up whenever you need it. 
The DUNE 4WD Ultimate Deluxe Gazebo Tent is one of the very few gazebos that have been certified by Australian Engineers to Building Code of Australia for sufficiency of design for temporary structures. What makes this one unique is its frame that features HydroFlow bars in the corners that prevent water from accumulating on the top of the canopy and instead allow water to flow directly to the ground. These bars not only reduce damage but also give extra support to the canopy. 
Key Features: 
3m x 3m 

Heavy duty steel frame 

HydroFlow anti-ponding bars 

Triple layer reinforced corners 

300D UVtex treated polyester canopy 

Internal silver coating 

Comes with pegs and wheeled carry bag 
Verdict:The DUNE 4WD Ultimate Deluxe Gazebo Tent is made by Australians for Australians. This camping gazebo is easy to set up and packs down easily into its wheeled carry bag. It's reinforced with a lot of waterproof features, including anti-ponding bars and has reinforced corners with roof vents that provide ultimate protection against the elements. 
Going on a weekend escapade? Beat the heat with OZTrail's blockout deluxe gazebo. It is engineered for harsh and even windy conditions which gives you a reliable, solid shade on your scorching ventures that blocks 98% of UV radiation.
Key Features:
BlockOut™ Technology
300D PU BlockOut™ Technology
Hydro Flow Anti Ponding Bars
Black coated UVTex 2000 treatment
32mm tubular steel legs DLX frame style
CPAI-84 compliant
Verdict: Protecting your family and friends from harmful UV rays during your blazing trip has never been easier. Just quickly setup OZtrail's gazebo to have a rest and a cold drink. Definitely, it is one of the best options out there in the market for your next outdoor ventures.
Obtaining the perfect balance between maximum durability and portability is a difficult feat to achieve — and we're confident that the WANDERER Ultimate Heavy Duty Gazebo delivers just that. This camping gazebo features a strong steel hammertone frame that's designed to keep the wind at bay, bolstered with a thick powder coating that makes it resistant to rust and corrosion. The canopy is constructed using extra thick 420D polyester fabric with UV protection rating of 50+ — perfect for those long summer days out in the sun. 
Key Features: 
3 x 3 metres

330cm maximum height 

420D polyester canopy 

Heavy duty steel frame with powder coating 

UV protection rating 50+

Comes with wheeled carrying bag 
Verdict: As its name suggests, the WANDERER Ultimate Heavy Duty Gazebo is one of the most durable options on the market today. This comes with a trade-off when it comes to weight, but this camping gazebo makes up for it with extra weather protection features as well as a simple locking mechanism that allows it to set up in just a matter of minutes. 
THE BEST CAMPING GAZEBO -- WHY BUY ONE ANYWAY?