After a long day exploring the outdoors, the last thing you want to return to is a dark and unwelcoming campsite.
And as much as we love flashlights, we know that it's really not the best lighting choice. If you want a more reliable stream of light, your best bet is to invest in the best camping lights.
These portable, rechargeable lights make a huge difference to your camping lifestyle — whether you're preparing a meal, playing nightly camping games, or relaxing around the campsite. Unlike flashlights or headlamps with a focused beam, camping lights cast a broader light capable of illuminating the whole campsite and making two-handed tasks easier.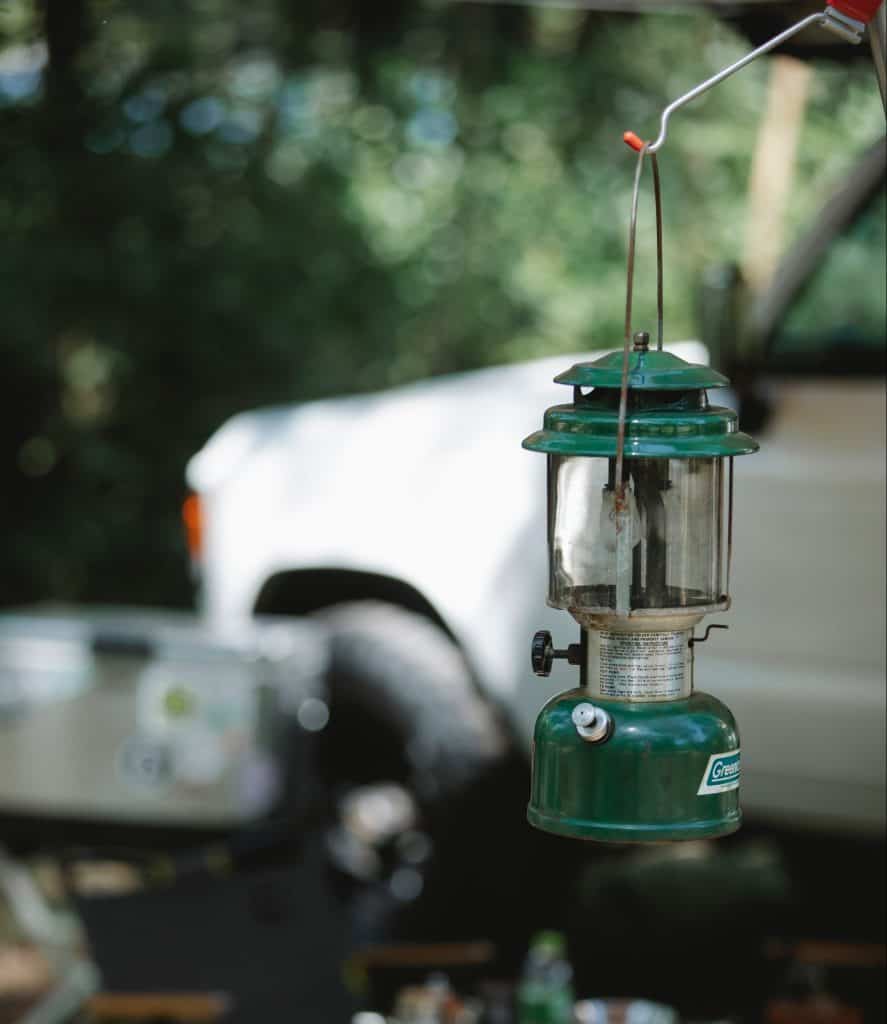 Ready to brighten up your campsite? Here are our
Top picks for the best camping lights available on the market today
If you need a small-sized light that packs a big punch, then look no further than the Coleman Vanquish Spin Lantern. It pumps out a bright 550 lumens and features a durable build that has been impact tested to withstand drops of up to 2 meters. This camping light has four modes which are accessed by spinning the op. Its lowest mode is at 50 lumens and lasts for an amazing 80 hours.
Key Features:
Rechargeable lithium ion batteries

Comfortable rubber grips

Overmoulded edges for impact resistance

USB connection

Four brightness modes
Verdict: With a sturdy build and long battery life, the Coleman Vanquish Spin Lantern is a great option for off-grid camping. It incorporates the latest LED technology and runs on rechargeable Li-ion batteries coupled with a lock function to prevent battery drain and helps preserve battery life. It also comes with a comfort grip handle — making it easier to hold and hang up in your tent.
With a light power output of 1000 lumens, the ANACONDA Dune 4WD Rechargeable Lantern is more than enough to illuminate your campsite without another light aid. It's incredibly lightweight at only 650g, but despite its small size, it's capable of reaching distances of up to 20 meters. And since it's rechargeable, you never have to worry about running out of batteries
Key Features:
Heavy duty plastic build

1000 lumens light output

Rotary dimmer for light adjustment

High capacity lithium-ion battery

Soft handle
Verdict: Because of its large power output and coverage, the ANACONDA Dune 4WD Rechargeable Lantern is ideal for big groups of campers. From its rotary dimmer, you can adjust the brightness according to your preference. It also features easy charging via USB compatible devices.
The OZTRAIL Lumos Rechargeable Lantern is the best choice when it comes to versatility — it doesn't just provide you with bright light; it also provides music with a built-in 3W RMS bluetooth speaker. It has an excellent light output using multiple ultra-bright Samsung LEDs that pump out up to 1000 lumens. If you prefer a more muted light, you can easily adjust it with its five different brightness settings. This camping light can be used in or outside your tent — with hangers on both the top and bottom for easy use.
Key Features:
Samsung LED lights

1000 lumens

3W RMS bluetooth speaker

IPX4 waterproof rating

5 adjustable brightness settings

34-hour battery life (at low light)
Verdict: The OZTRAIL Lumos Rechargeable Lantern is lightweight and portable, and is also extremely easy to connect to your phone via bluetooth for music on your campsite. This camping light is built to withstand the elements, with an IPX4 rating that makes it water resistant. The ability to charge your phone from it is also a definite bonus.
As its name suggests, the COLEMAN LED Rugged Lantern gives you a traditional camping vibe with a design that makes it look like an old-fashioned gas lamp. This camping light is built to go the distance with heavy duty lithium-ion batteries that provide an extra long run time of up to 20 hours at low light. These batteries charge from any home outlet, so you don't have to constantly worry about fresh batteries. It also comes with a LED indicator that lets you know when its fully charged.
Key Features:
300 lumens light output

20 hour battery runtime

Lithium-ion battery

Fast charge via USB port

High and low lighting modes

Charge indicator light
Verdict: With a lightweight build and rugged exterior, the COLEMAN LED Rugged Lantern is the perfect entry-level option for beginner campers. It may not have the brightest light output, but it makes up for it with a long battery life and durable plastic build. It's easy to adjust with two different brightness settings.
If you're looking for a light that adds calming ambience to your campsite, then the BIOLITE AlpenGlow 500 is your best bet. It stands out because of its unique lighting options — it comes with four lighting modes, one of which features blended multi-colors that resemble different night tones. Its also built for all kinds of environments, with a waterproof rating of IPX4 so you can use it even during rainy season. At its brightest setting, it pumps out up to 500 lumens to brighten up your campsite.
Key Features:
500 lumens

Single or blended color modes

ChromaReal LEDs

IPX4 water resistance

USB out-charges other devices
Verdict:The BIOLITE AlpenGlow 500 is a nature-inspired camping light that creates a cozy and welcoming atmosphere in the outdoors. It features different lighting and color modes that you can easily adjust according to your preference. It also comes with a 6400 mah battery that runs long and charges fast.
The Best Camping Lights - Buying Guide
When choosing the best camping lights, here are some important factors to consider:
Weight and Collapsibility
The ideal weight of a camping light depends on its intended purpose. If you're a hiker or backpacker, you'll need one that's lightweight and compact so it won't take too much space in your pack.
But if you're car camping or glamping with family, you can choose a heavier light since you'll have more room for storage and transportation.
But to stay on the safe side, the ideal weight of a camping light should range somewhere between 3 ounces and 1 pound.
Lumens
The number of lumens corresponds to how bright a camping light is. The higher the number, the brighter the light in its highest setting.
A camping light with a brightness ranging between 250 to 600 lumens is usually sufficient for outdoor purposes. It's also a good idea to get a light with multiple brightness levels so you can adjust it according to your preference.
Battery Life
This is an important consideration, especially if you're planning to go off grid for a few days.
The typical battery life of camping lights range somewhere between 5 to 10 hours on high brightness, and longer times on lower settings.
Power Source
Disposable batteries -- these are the most common and are convenient enough to buy and carry as backups.

Rechargeable batteries -- cost-saving in the long run since you don't have to constantly buy fresh batteries.