When it comes to adventure and travel, there's nothing more important than protecting your skin from the sun's harmful UV rays. And while there are plenty of sunscreens on the market, not all of them are created equal.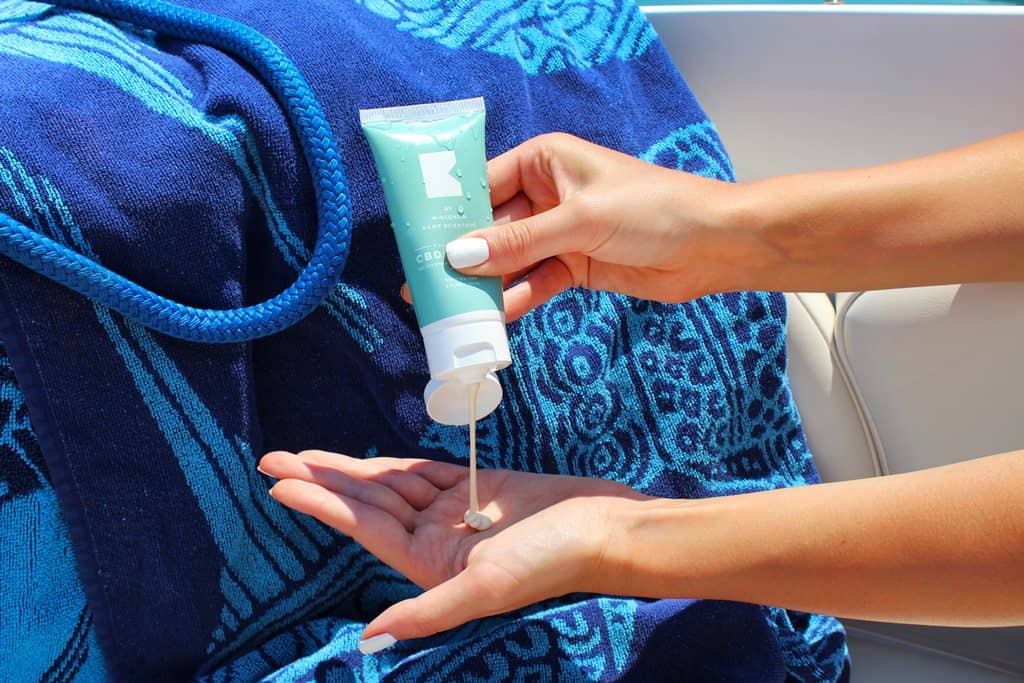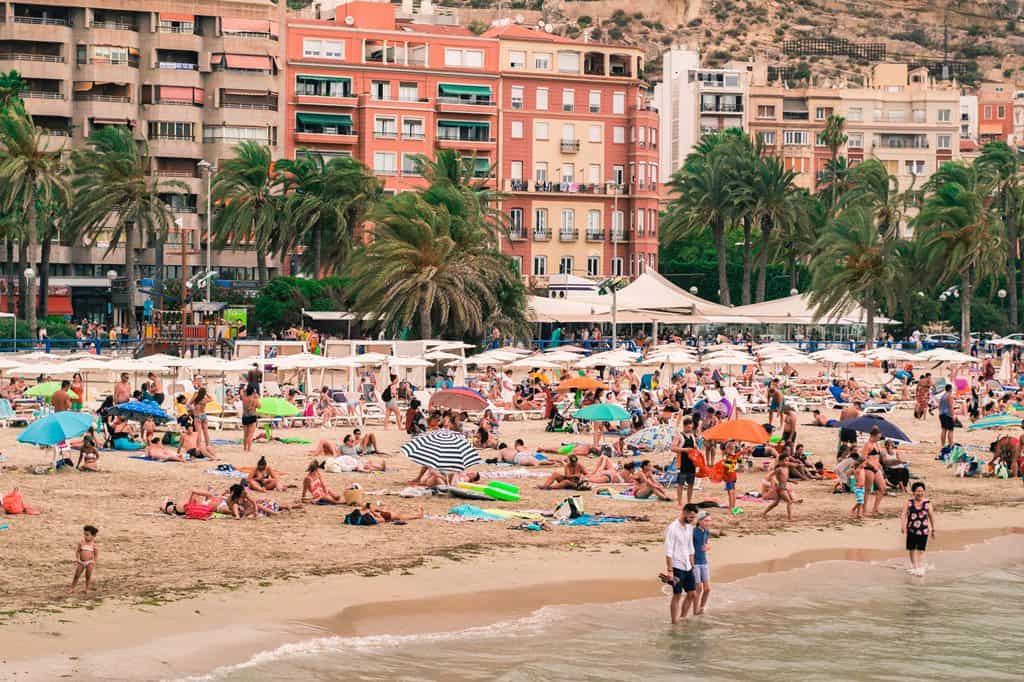 If you're searching for the best sunscreen that will protect you on all your adventures and provide optimal protection and comfort, choose a broad-spectrum sunblock with an SPF rating of at least 30 or higher. It should also be water-resistant and suited to your skin type.
And in this blog post, we've got you covered as we've picked the best sunscreen for adventure and travel to help you find the perfect sunscreen for your needs.
Keep your skin safe and protected with Sun Bum's Premium Moisturizing SPF 50 Sunscreen Lotion. This all-encompassing sunscreen product from the renowned brand offers comprehensive coverage against both UVA and UVB rays, giving you full assurance that your skin is safeguarded at all times. Formulated with moisturizing ingredients, it also promises to hydrate and nourish the skin aside from total sun protection.
Key Features

SPF 50 protection
With Vitamin E
Ideal for daily use
Water resistance up to 4 hours
Sweat-resistant
Sheer and nongreasy
Comfortable to use
Verdict: Sun Bum Premium Moisturizing SPF 50 Sunscreen Lotion is an ideal choice for those looking to protect their skin from the damaging effects of UV rays. This high-quality, broad-spectrum sunscreen provides a strong defense against sunburn and other forms of damage while also containing hydrating ingredients that help nourish the skin. However, before using this product we recommend reading through its ingredient list and consulting with a doctor if necessary.

Cancer Council Repel SPF 50+ Sunscreen is the perfect double-duty sunscreen, defending your skin from both UVA and UVB rays while also deterring pesky bugs. Protect yourself with this one handy product and make your outdoor experiences more enjoyable.
Key Features

SPF 50+ protection
Contains DEET for anti-insect properties
Ideal for outdoor activities
Water-resistant
Clinically tested and approved
Verdict: Not only are you getting a top-of-the-line sunscreen that shields your skin from the sun and bugs, but when you purchase it, you're also contributing to Cancer Council – an incredible non-profit organization working on cancer research and education. It's the perfect selection for those wanting to make a difference while taking care of themselves!


Get ready to enjoy the outdoors without worries! Bushman's Pump Spray with Sunscreen is the perfect combination of insect-repelling power and sun protection. This innovative product provides you with long-lasting coverage, so you can be sure your skin will stay safe from biting bugs as well as damaging UV rays.

Key Features

Has 20% DEET
With UV protection
7 hours of protection time
Water-resistant
Time-release technology
Aerosol-free
Has a pleasant scent
Verdict: Experience and enjoy worry-free outdoor activities through Bushman. The Bushman Pump Spray With Sunscreen is a powerhouse product that offers the best of two worlds – UV protection and bug repellant. Not only does it keep pesky insects at bay for hours, but its time-release feature provides long-term effectiveness even if your skin gets wet or rubbed and no matter how sweaty you get.

When looking for an effective sunscreen solution, Ocean Australia mineral sunscreen that boasts an SPF of 50+ is the best choice. Not only do these products provide physical protection from UVA and UVB rays, but they also block light through the use of minerals instead of relying on chemical absorption. This makes them far more reliable in their ability to guard against harmful ultraviolet radiation.
Key Features

SPF 50+
Reflects 98% of UVA & UVB
Non-greasy
With Vitamin E
Water-resistant for up to 2 hours
Paraben-free
Dermatologically tested
Verdict: For those searching for maximum protection from the sun's UV rays, Ocean Australia mineral is an ideal choice as it won't irritate sensitive skin and will not damage aquatic ecosystems. Moreover, physical sunscreen is far superior to chemical varieties as it simply reflects UV rays from the surface of your skin instead of absorbing them. Still, to make sure you get the best care possible, always speak with your dermatologist before selecting any type of sunscreen.
Whether you're just out enjoying a sunny day or on the beach enjoying the waves, Little Urchin has got you covered! Little Urchin Clear Zinc sunscreen is your vegan-friendly go-to for sun protection. With zinc oxide, you can trust that this invisible layer will cover your skin and protect it against harsh UV rays while swimming or playing sports outdoors.
Key Features

SPF 50+
4-hour water resistance
Uses only vegan and botanic ingredients
With antioxidants
Suitable for sensitive skin
Nongreasy
Fragrance-free
Verdict: Little Urchin natural sunscreen is the perfect sunscreen for anyone looking for a safe and effective physical option! Not to mention it's free of parabens, synthetics, and fragrances – you can enjoy all-day sun protection that offers unbeatable natural coverage in an eco-friendly formula without any worry about your skin being damaged.

Best Sunscreen - Why Buy One Anyway?
Sunscreen is a must-have for anyone who wants to enjoy outdoor activities without having to worry about their skin being damaged by UV rays but it's important to keep in mind that no sunscreen can block 100% of UVB rays.
1. Provides Protection
Sunscreen is an essential item for anyone going camping, on an adventure, or traveling. It is also your ultimate and reliable protection from:
Skin Cancer
Sun exposure can increase the risk of developing skin cancer, so wearing sunscreen can help reduce this risk.
Sunburns
Sunscreen helps to prevent painful sunburns and long-term damage from UV radiation.
Premature Aging
UV radiation can cause sunspots, wrinkles, and other signs of aging. Wearing sunscreen regularly can help prevent this.
Eye Damage
Sunscreen can help protect the delicate skin around your eyes from UV radiation, which can cause cataracts and other eye problems.
2. Reduces Inflammation
Sunscreen helps to reduce inflammation caused by UV radiation, which can make skin conditions like acne or rosacea worse.

3. Keeps skin healthy
Sunscreen helps to keep your skin moisturized and nourished, so it stays looking its best.

4. Makes Activities More Enjoyable
Wearing sunscreen makes outdoor activities like playing sports or swimming more enjoyable since you won't have to worry about sunburn or damage from UV radiation.

5. Sets a Good Example
Wearing sunscreen is a good way to teach your children the importance of sun protection and the harm of UV rays.
Best Sunscreen – Buying Guide
When buying sunscreen for camping, adventure, and travel, it is important to consider and keep in mind the necessary and important points such as:
SPF rating
Choose a sunscreen with a minimum of SPF 30 and higher, such as SPF 50, to provide maximum protection against UV rays. The higher the SPF, the more protection you will have against the sun's harmful UV rays.

Broad Spectrum
It's important to look for a sunscreen that offers broad-spectrum protection, meaning it protects against both UVA and UVB rays. These are the two types of ultraviolet radiation that can cause skin damage and increase the risk of skin cancer.

Water Resistance
When it comes to adventure and travel, you'll also want to look for a sunscreen that is water-resistant and sweat-proof, as this will ensure that it will stay on and continue to protect your skin even when you're sweating or swimming.

Ingredients
Always check the ingredients list and avoid sunscreens with Oxybenzone, Octinoxate, and Retinyl Palmitate as these may cause skin irritation or allergic reactions, instead look for mineral-based sunscreen with zinc oxide or titanium dioxide.

Types
There are two types of sunscreen: chemical and physical. Chemical sunscreen absorbs UV rays, whereas physical sunscreen reflects them. Physical sunscreen is considered to be less irritating and less likely to cause an allergic reaction.
Packaging
Choose a sunscreen that comes in convenient and hygienic packaging which is easy to use and carry on the go. This could be in form of a spray or a stick.

Expiration Date
Sunscreen has a shelf life, so make sure you're buying a product that is still good to use.

Preference
Some people prefer a lotion, while others prefer a spray or a stick. You may also want to look for a sunscreen that is specifically formulated for the face, as these often have a lighter texture and are less likely to clog pores.

Reviews
Read reviews from other customers to get an idea of how well the sunscreen performs in real-world situations.

Brand Reputation
Always do your assignment first and research the brand that caught your eye, and get to know their reputation for producing quality sunscreen products.