When it comes to adventure and travel, having the right gear is essential to making the most of your experiences. One piece of gear that is often overlooked is a good pair of sunglasses. The right sunglasses can not only help you look stylish, but they can also protect your eyes from the sun's harmful rays and glare, and enhance your vision on different landscapes. 
Whether you're hiking in the mountains, fishing on a river, or exploring a new city, investing in a quality pair of sunglasses is a must. In this article, we'll take a look at some of the best sunglasses for adventure and travel and help you make an informed decision for your next outdoor adventure.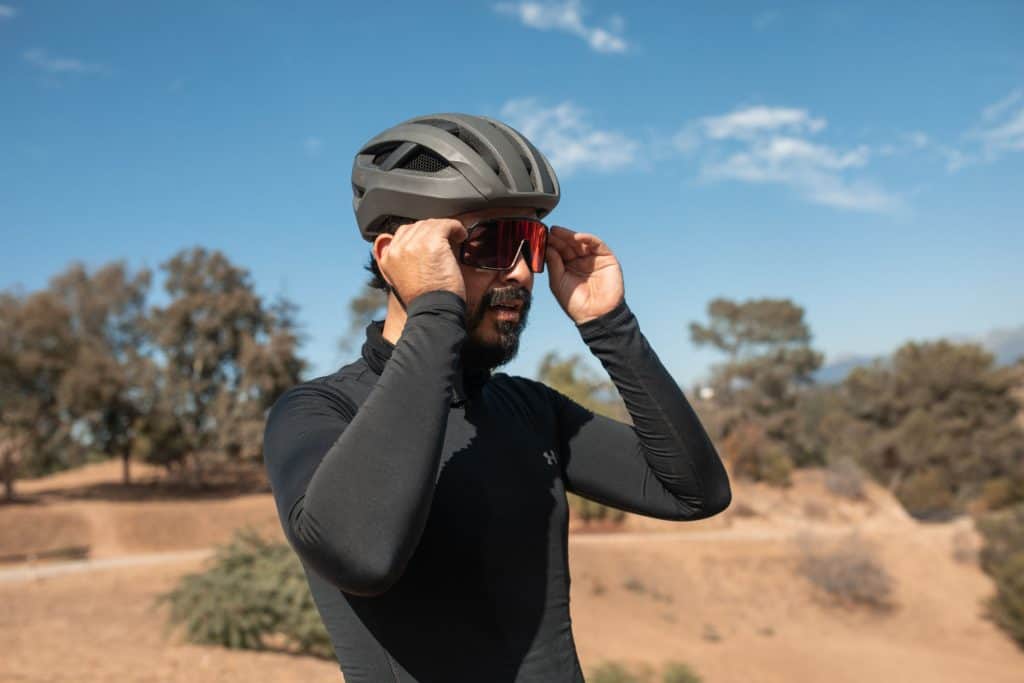 There are several types of sunglasses that are well-suited for travel and adventure. Some popular options include: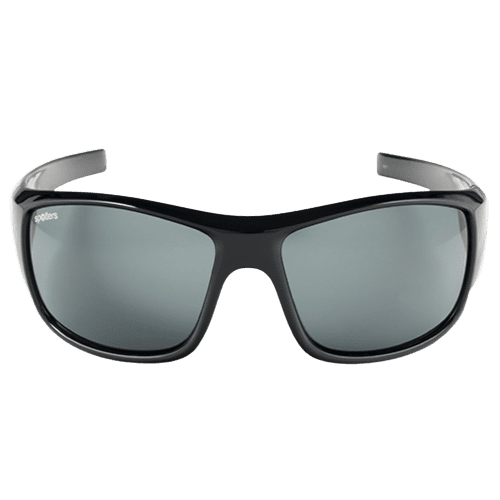 Polarized Sunglasses
Polarized sunglasses are a brilliant choice for anyone who enjoys fishing, boating, skiing, and hitting the open road. Their unique coating helps to prevent eye strain by reducing glare from bright surfaces like water, snow, and pavement.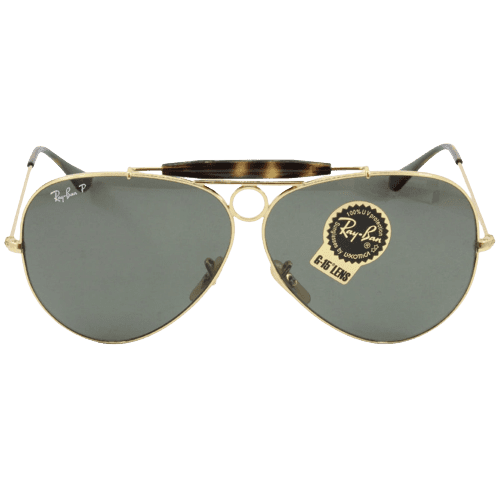 Aviator Sunglasses
Aviator sunglasses are classic sunglasses that have a timeless, iconic style and offer great sun protection. They're also a great choice for travel, as they're durable and can be easily worn with different types of clothing.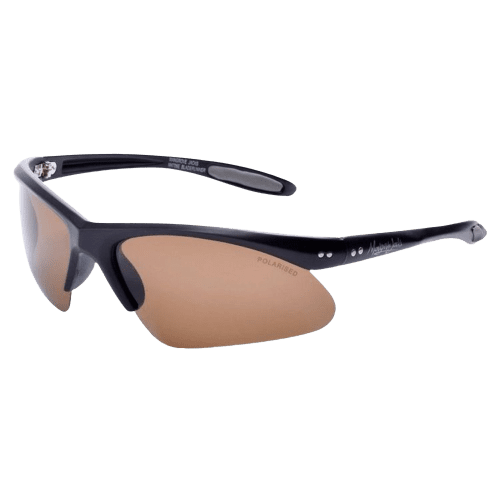 Sports Sunglasses
Sports sunglasses are designed with specific sports and activities in mind and offer features like durable frames, rubber grips, and adjustable nose pads that are perfect for activities like running, biking, and hiking.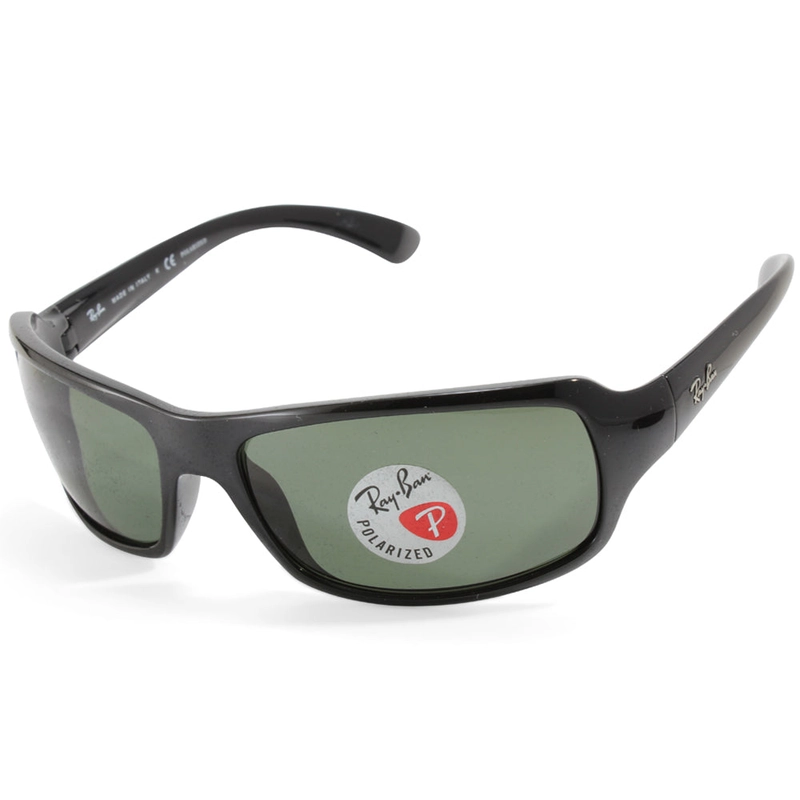 Wrap-around Sunglasses
Wrap-around sunglasses provide extra coverage and are perfect for outdoor activities as they prevent light to enter from the side. They are also useful while traveling as they can protect the eyes from dust and wind.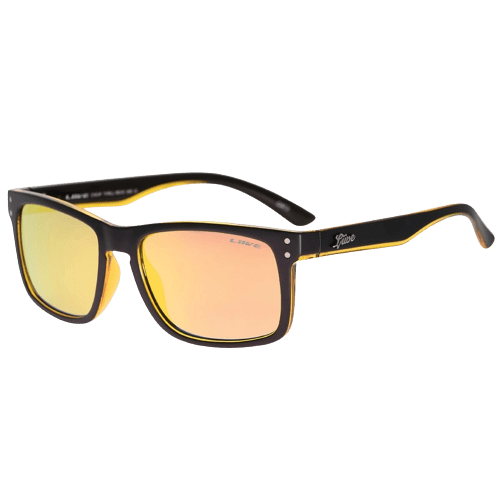 Mirrored Sunglasses
Mirrored sunglasses are the go-to choice for adventurers and those who love to explore, as their reflective coating helps reduce glare from the sun and shield your eyes from its dangerous rays. Not only do these shades protect you, but they look cool too!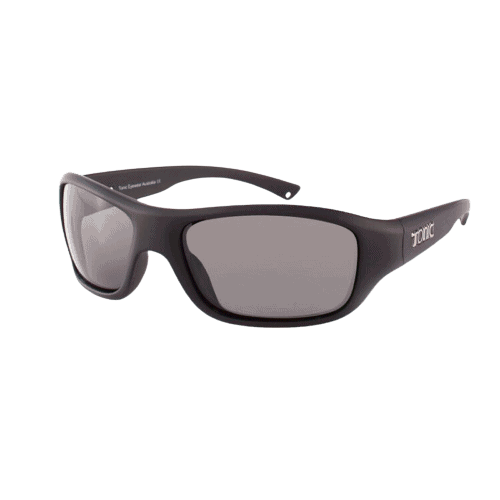 Photochromic Sunglasses
Photochromic sunglasses offer no-hassle convenience since they automatically adjust to the level of light. Whether you're biking or hiking and transitioning from the sun to shade, these shades are a great choice for outdoor activities.
The best type of sunglasses for travel and adventure will depend on your specific needs and preferences. Here are some of the best sunglasses we recommend for your travel and adventure trips:
Inspired by the "Back to the Future" movies in the 80s, the Spotters Droid sunglasses are a futuristic and functional pair of sunglasses. Boasting features that eliminate glare and allow for crisp, clear vision, these glasses are the perfect accessory for outdoor activities and look stylish while safeguarding your eyes from any potential harm.

Key Features

Triple-activated Photochromic lens
100% Polarised crown glass
100% protection from UVA & UVC
Grey tint
Optical clarity
Adjusts to light condition
Maximum coverage lens depth
Available for prescription
Verdict: If you're an avid fisherman, driver, or outdoor enthusiast looking for optimal eyesight and long-lasting comfort throughout the day, then look no further than Spotters Droid's carbon sunglasses. With its wide selection of colours and top-notch quality material construction that will last through whatever activities life throws your way; these sunglasses are sure to check off all the boxes in terms of style, durability, and functionality.

If you're an angler, boater, or fisherman looking for a dependable yet cost-effective pair of sunglasses for your daily activities and outdoor experiences such as fishing, the Bladerunner C4 from Mangrove Jacks is the perfect choice. As one of the most recognizable brands in this channel, they provide unparalleled quality at reasonable prices so that you can enjoy your time outdoors without worry.
Key Features

Polarised lens
100% UV rating
Made of nickel-silver material
Semi-rimless design
High-quality
Affordable
Verdict: Whether you're heading out for a day on the water or an outdoor adventure, Mangrove Jacks Bladerunner C4 Sunglasses have got your back. These high-performance polarized sunglasses are endorsed by AMRF (Australian Marine Rescue Federation) because of their superior clarity and protection from UV rays, so you can enjoy all that nature has to offer without having to worry about damaging sun glare.
Whether it's fishing, hunting, or any other outdoor activity, the Tonic Evo polarised sunglasses will ensure your eyes are always protected from harsh elements and if you're constantly outdoors, then these sunglasses are the perfect accessory for you! Its curved and contoured frame offers sun protection but also reduces glare with its photochromic lenses that offer superior colour saturation and depth.
Key Features

Made of Crystallite glass
Photochromic polarised lens
SliceLens™ technology
Vistaview™ decentration
3-colour Integrated Filtering System
Thickness at only 1.7mm
45% back reduction on back reflections
Made of Tensile TR90 frame
Verdict: Tonic Evo polarised sunglasses are the perfect investment for any outdoor enthusiast. With their top-notch features, they're ideal for activities like fishing, hunting, and boating – providing a convenient, versatile, and stylish way to stay protected from the sun's harmful rays in even the most challenging of lighting conditions. Plus, with their durable design, you can be sure that these glasses will last no matter where your adventures take you.
Ray-Ban's RB4075 sunglasses are an iconic, reliable model that offers unbeatable comfort and performance. Polar technology intercepts reflections to reduce glare for a clearer, sharper vision while its stylish design will complement any outfit. As such, this sunglass is perfect for those looking to stay comfortable in the sun with maximum clarity and contrast.
Key Features

Wrap-around style design
Digital Surface Technology
Polarized lenses
Classic square shape
High-bridge fit
UV protection
Verdict: Overall, Ray-Ban RB4075 polarised wrap sunglasses are the perfect pick for anyone seeking eyewear that seamlessly combines style, polarized lenses, protection from UV rays, unmatched clarity of vision, and durable construction. With their classic design, these sunnies will truly elevate any look.


The Tonic Shimmer sunglasses have won the hearts of eyewear wearers with their timeless, three-decade design. But don't let its classic silhouette fool you; this eye gear is outfitted with modern technology that's not just up to-date but powerful too!
Key Features

Uses the most advanced Japanese lens technology
Photochromic Copper lens glass
4-Colour Integrated Polarising Filter system
Polarised SliceLens™ technology
Vistaview™ decentered lens
ARC™ anti-reflective feature
Crystalite Glass lens material
Frame made of polycarbonate material
Dusk-to-dawn vision
Verdict: If you're an outdoor enthusiast looking for reliable shades, Tonic Shimmer Photochromic Copper sunglasses are the perfect option. With their high contrast and vibrant hues, they offer optimal vision in a variety of lighting conditions – ideal for activities like sailing, boating, fishing and driving. Plus they'll keep your eyes safe while enjoying winter sports too!


Best Sunglasses – Why Buy One Anyway?
Sunglasses are not just a fashion accessory, they are an important part of protecting your eyes from harmful UV rays and glare. The right pair of sunglasses can make a big difference in your overall eye health and visual comfort. When choosing a pair of sunglasses, there are several key factors to consider. Here are some key points on when you finally purchase one for yourself:
Eye protection
Sunglasses provide important protection for your eyes from harmful UV rays, which can cause eye damage and vision problems over time.
Glare reduction
Good sunglasses reduce glare, which can be especially beneficial when participating in outdoor activities such as fishing, hunting, and boating, or when driving.
Improved visual comfort
By reducing glare and providing UV protection, sunglasses with these features can improve visual comfort and make it easier to see in bright light.
Durability
An excellent pair of sunglasses will be constructed to last for years, able to stand up against everyday use.
Style
Sunglasses can be a fashionable accessory that complements your personal style and even your daily OOTDs.
Versatility
Some sunglasses can be used for different activities, such as fishing, hunting, and boating, or just for everyday use.
Investment
Investing in a good pair of sunglasses is a worthwhile investment in your eye health and visual comfort.
Best Sunglasses – Buying Guide
When buying a pair of sunglasses, it's also important to consider a few key factors in order to make the best purchase for your needs. Here is a buying guide to help you make an informed decision:
Lens Quality
Look for lenses that are polarized and provide 100% UV protection. Polarized lenses reduce glare and provide clear vision, especially when on water or in other bright environments while UV protection plays a very important role in protecting your eyes from harmful sun rays.
Frame Durability
Consider frames that are made with durable and lightweight materials, such as polycarbonate or titanium. This will ensure that your sunglasses will withstand daily wear and tear and last for a long time.
Fit
Make sure the sunglasses fit comfortably and securely on your face. They should not slip or slide down your nose, and the frames should not dig into the sides of your head.
Style
Consider the style of sunglasses that best suits your face shape and personal style. Some popular styles include aviator, square, wayfarer, and round frames.
Brand Reputation
Look for sunglasses from reputable brands that have a history of producing high-quality products and exceptional customer service.
Price
It's also part of the process of determining the budget for your sunglasses and looking for a pair that offers the best value for your money.
Warranty and Return Policy
Look for a company that offers a good warranty and return policy in case you need to exchange or return them.