Camping is a beloved pastime for many, offering a chance to reconnect with nature and escape the hustle and bustle of daily life. One of the most popular camping options is the camping hammocks, which offer a comfortable and convenient way to sleep under the stars.
Camping hammocks are lightweight, portable, and easy to set up, making them a great option for camping trips of all types. They can be hung between trees, poles, or other sturdy objects and are available in a variety of styles and sizes to fit your needs.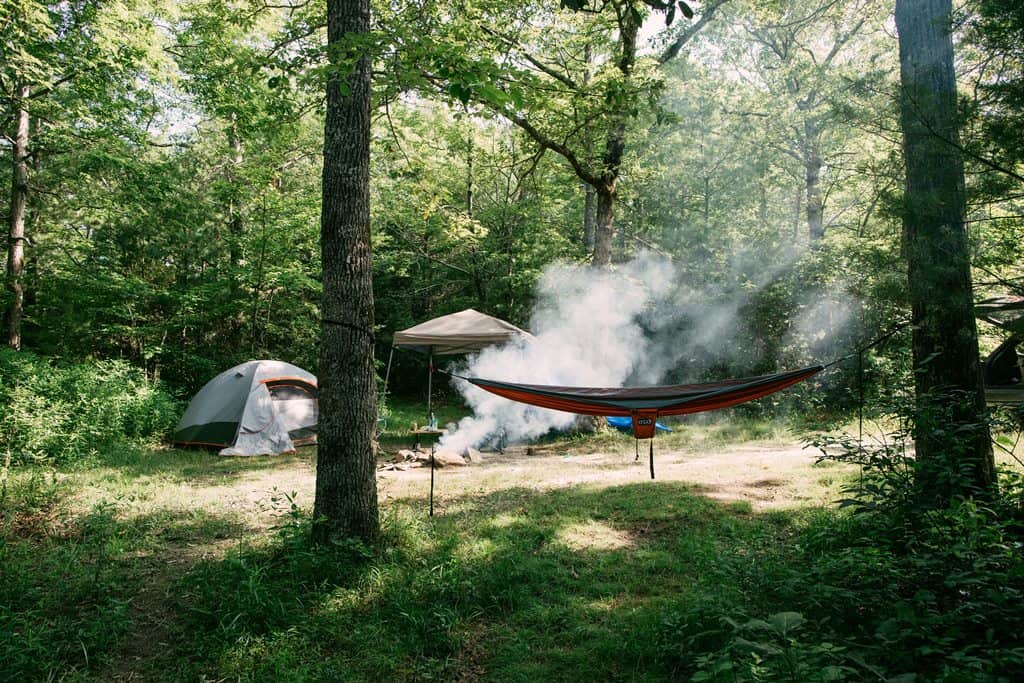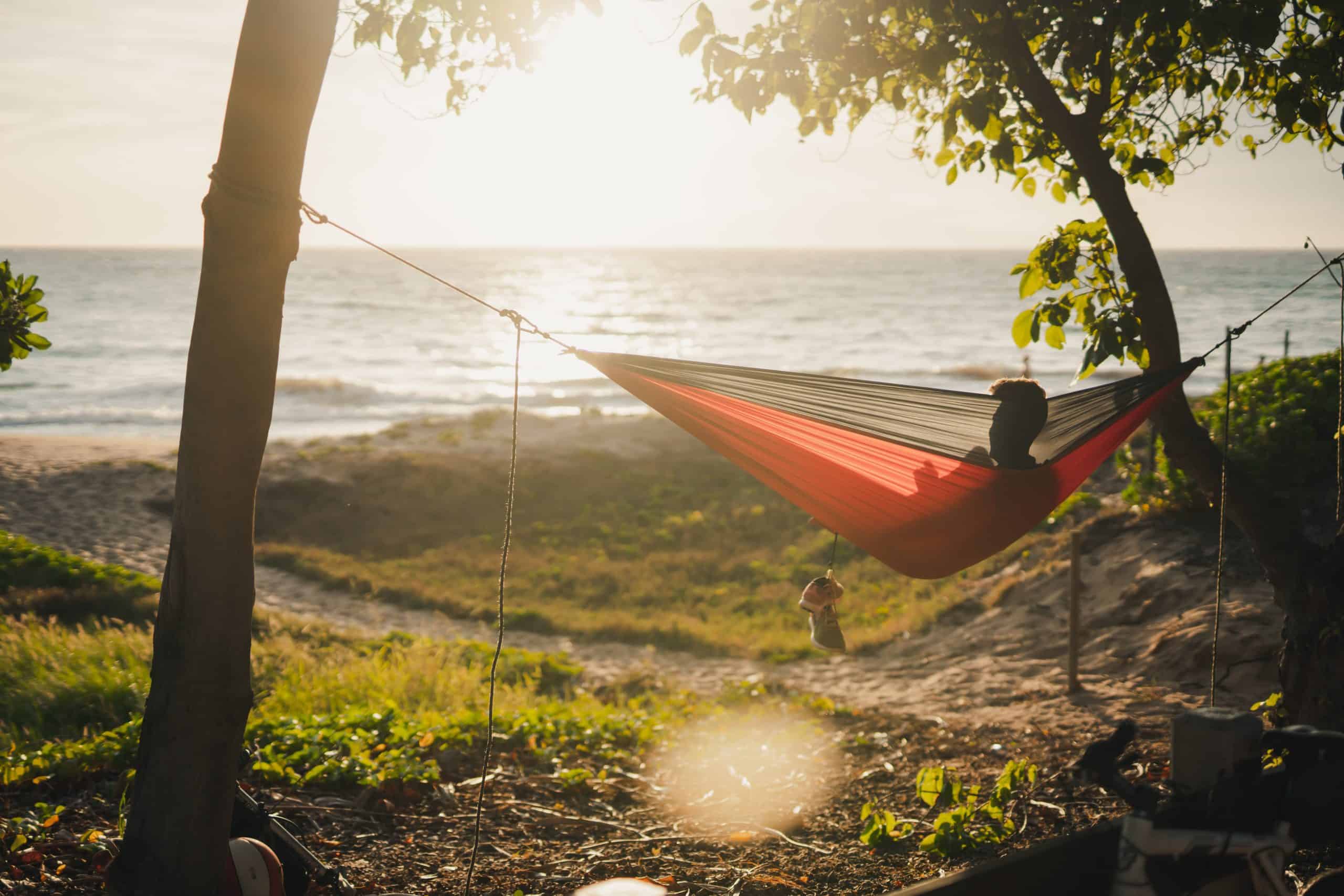 One of the biggest benefits of camping in a hammock is the increased level of comfort. Many camping hammocks are designed with a contoured shape that supports your back and allow you to lay flat, providing a more comfortable sleep than a traditional camping tent. Additionally, camping hammocks are often made with breathable, moisture-wicking materials, which can help keep you cool and dry during hot summer nights.
Another benefit of camping in a hammock is the increased level of convenience. Unlike a traditional camping tent, which requires a flat, level surface and can be difficult to set up on the uneven ground, camping hammocks can be hung almost anywhere. This makes them a great option for camping in remote or rugged areas where traditional camping tents would be difficult to set up.
In this blog post, we'll discuss some of the best camping hammocks that we recommend and you might like.
The OZtrail Anywhere Hammock is a portable and durable camping hammock that is designed for comfort and convenience. It is made of high-quality breathable fabric and has a contoured design for comfortable sleep, making it perfect for camping, backpacking, picnics, festivals, and other outdoor activities.
Key Features:
150kg weight rating
Made of polyester cotton fabric
With 2 sturdy attachment points
Comes with a compact carry bag
No assembly needed
Verdict: For all your camping needs, the OZtrail Anywhere Hammock is a must-have. It's lightweight, portable design makes it ideal for any situation you may find yourself in outdoors! Its high-quality fabric ensures comfort and durability so that you don't have to worry about it being ruined in extreme or unpredictable conditions. Setting up is an absolute breeze too – what more could you ask for?
Ideal for camping, picnicking, or backyard lounging, the Spinifex Deluxe Hammock Combo from Australia is a must-have. This portable hammock and stand combination allows you to enjoy the outdoors wherever you are!
Key Features:
Made of polycotton fabric
170kg weight capacity
With a powder-coated steel frame
Comes with a carry bag
Verdict: The Spinifex Deluxe Hammock Combo is the perfect combination of portability and functionality for all your outdoor needs. Whether it's everyday use or simply lounging around, this hammock with stand combo has you covered.

For a luxurious alfresco experience, the OZtrail Anywhere Hammock – double is your perfect companion – accommodating two persons in supreme comfort. Its clever portability design means you can take it anywhere with ease. Whether attached to its frame or free-standing on its own, this hammock offers an unrivaled relaxation option for any outdoor setting.

Key Features:
Double-sized
Made of soft-touch polyester cotton
Has a solid 42 mm diameter steel frame
200kg weight capacity
Easy installation and pack up
Verdict: Ready to unwind after a long day of outdoor activities? The OZtrail Anywhere Hammock Double with Frame is just what you need! Enjoy the comfort and convenience of this portable hammock setup perfect for camping, picnics, or any other adventure. It's an ideal way to relax while enjoying your favorite outdoor spot.


The OZtrail Equip 1P Travel Hammock is the ideal accessory for any solo traveler! It's lightweight and portable, making it perfect to take on a camping trip, visit the beachfront or even just enjoy in your backyard. Spend time relaxing amid nature with this hammock that adds enhanced comfort to all of your leisure activities.
Key Features
180kg weight capacity
Made of nylon fabric
With an integrated loop system
Tree panel design
Easy installation and setup
Has a small pouch for storage
Verdict: Whether you're out camping, trekking, or partaking in any other outdoor adventure by yourself, the OZtrail Equip 1P Travel Hammock is a perfect choice. Not only does it offer remarkable portability and comfort but this hammock's impressive weight capacity makes it suitable for just about anyone.
With the Coleman lightweight hammock, you can camp out in true comfort. Whether it's for backpacking adventures or simply a relaxing afternoon in your backyard retreat – all you need are two trees or poles to mount it up! Enjoy nature like never before with this lightweight piece of equipment from Coleman.
Key Features:
Made of parachute nylon material
180kg weight capacity
Very lightweight
Easy portability
With 1-year warranty
Verdict: Coleman hammocks are the optimal selection for adventurers, as they offer unparalleled comfortability, portability, and affordability. Whether you're into camping, backpacking, or simply a fan of the great outdoors; these lightweight yet sturdy pieces provide a cozy alternative to sleeping on the ground while also saving up space.

Best Camping Hammocks–Why Buy One Anyway?
For anyone looking for the perfect way to relax in nature, a camping hammock is an ideal choice. Not only are they affordable and lightweight, but camping hammocks provide a unique experience that you just can't get from other types of shelter.
When you're out exploring the wilderness, there's nothing quite like snuggling up in a hammock, surrounded by the trees, and looking up at the star-filled night sky. They are a great alternative to traditional camping tents for a variety of reasons.

1. Comfort
Firstly, camping hammocks provide a comfortable and relaxing place to sleep while camping, without the need for a flat surface. With camping hammocks, you can easily find a place to rest that fits your body shape, making it comfortable and relaxing.

2. Versatile
Another benefit of camping hammocks is their versatility. From backyards to remote forests and beaches, you can take a camping hammock anywhere! Plus, they come in different sizes and shapes so you can find one to fit your specific needs.

3. Ease of Setup
Camping hammocks are incredibly easy to set up! With just a few simple steps, you can put together your own hammock in no time at all. Plus, since they require minimal equipment and setup time, camping hammocks are ideal for backpackers who are looking for a lightweight and easy way to camp.

4. Weight
Being lightweight and compact, camping hammocks make it easy to pack and transport on camping trips and can also be used in a variety of different conditions. They are great for backpacking, as they are lightweight and easy to carry. They are also ideal for car camping trips, as you can easily hang them up wherever you park your vehicle.
Best Camping Hammocks–Buying Guide
Ultimately, camping hammocks provide an ideal experience for anyone looking to relax in nature. With the comfort and versatility that they offer, as well as their ease of setup, it's no wonder why camping hammocks are quickly becoming the go-to option for outdoor enthusiasts everywhere.
When buying a camping hammock, there are several things to consider to ensure you get the best product. By considering these factors, you'll be able to find a camping hammock that meets your needs and allows you to enjoy your camping trip in comfort and style.
1. Size
Consider the size of the hammock and how much room you'll need to comfortably sleep. If you're taller or larger, look for a hammock that is longer and wider.

2. Weight capacity
Check the weight capacity of the hammock and make sure it can hold your weight and any gear you'll be carrying with you.

3. Material
Look for a hammock made with durable and breathable materials. Nylon and polyester are usually the common options.

4. Suspension system
Consider the type of suspension system the hammock uses. Some hammocks come with straps and carabiners, while others require separate purchases of straps.

5. Accessory
If you're camping in an area with bugs or potential rain, buying a hammock that has its own bug net, rainfly, or any other added accessory is recommended for your complete coverage.

6. Brand Reputation
Make sure to purchase a hammock from an established brand that has received excellent reviews from customers.

7. Price
Establish a budget for yourself and search for the perfect hammock that falls within your financial scope.

8. Warranty
To ensure that you won't be left in the lurch should any defects or issues arise with your product, be sure to inspect and understand the warranty offered by its manufacturer.