Going camping is a slightly different experience when you are a digital nomad. That being said, many digital nomads are making their way around the camping or by other means.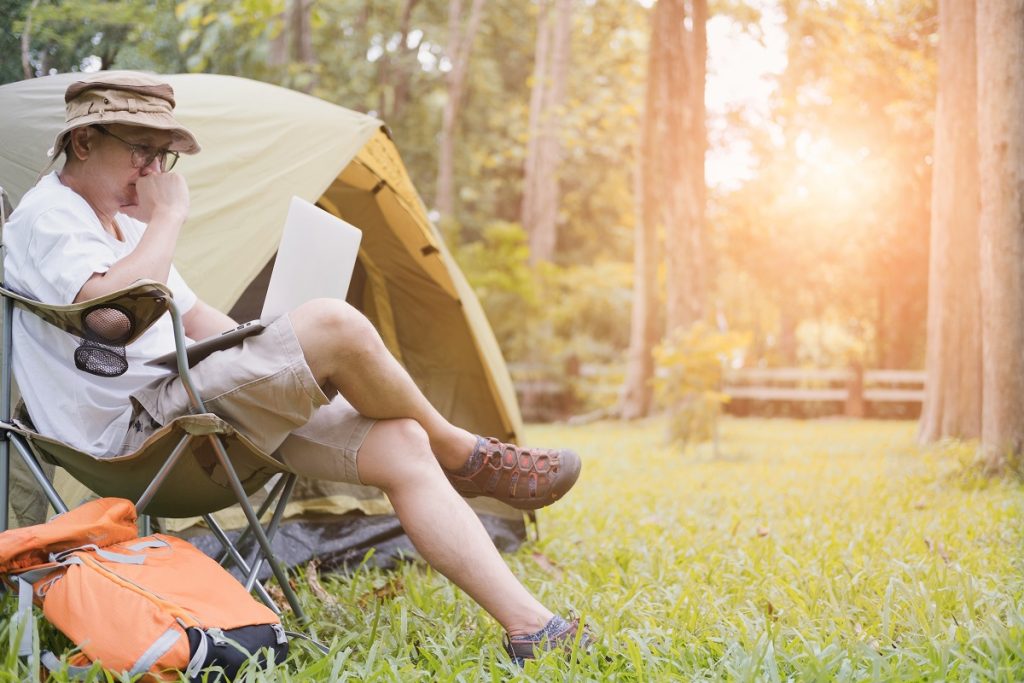 If minimalism is your sort of thing, camping as a digital nomad goes hand in hand. Here is what you need to know. about camping and travelling for digital nomads. 
Your Camping Accommodation
For some reason, digital nomads seem to travel with less gear than others. But, there is one thing that any kind of nomad needs and that is sleeping accommodation. It should be easy to set up and multi-functional. That is the way nomads of any kind like to think of their sleeping arrangements.
Unlike other nomads, your average digital nomads probably spend more time planning. The best sleeping shelter for digital nomads is probably a roof top hard shell tent. That way, you can easily store away any excess electronic gear that you are probably taking along. 
Hard shell roof top tents are also easy to set up. You are probably much more interested in getting on your laptop than spending a long time setting up a tent. Besides, with a roof top tent, you don't have to worry about stuff like setting up a camp bed. All your sleeping gear and clothes are right where you want them to be. 
Of course, some things are exclusive to digital nomads. Other campers around you may not be too bothered about digital hot spots, 
But, along with getting your head down after finishing today's blog posts, you need to make sure you stay in touch with your 
online followers. Thanks to smart gear, your mobile hotspot and power bank can now come in one handy package. Before you set out on your first camping trip, find out what mobile hot spot and power bank is right for you. 
Also, don't forget about sim cards. On occasion, you could find yourself out of coverage of your regular provider. On such occasions, it is always best to have a backup plan. That's why you should keep several sim cards handy. 
Going To The Right Camping Ground
If you are not into wild camping, you should also spend time checking out the facilities of the campsites in the areas you are planning to visit.
Do they offer free Wi-Fi and charging facilities? Most digital nomads like to keep an eye on the cash. To many, making a living online sounds easy. But, thanks to your experience, you will know that an online income is often hard to generate. Saving money is just as important as making money. 
Small things like free Wi-Fi and charging facilities do matter. 
Power to The Laptop, Mobile Device and Phone
It would be fair to say that you are nothing without power. You are not going to want to find yourself in the middle of Tasmania with a dead battery 
Before you set out, make sure that you invest in a good quality battery pack. These days, choices of good quality power packs are pretty endless. Nevertheless, it is best to buy a power pack from a quality manufacturer.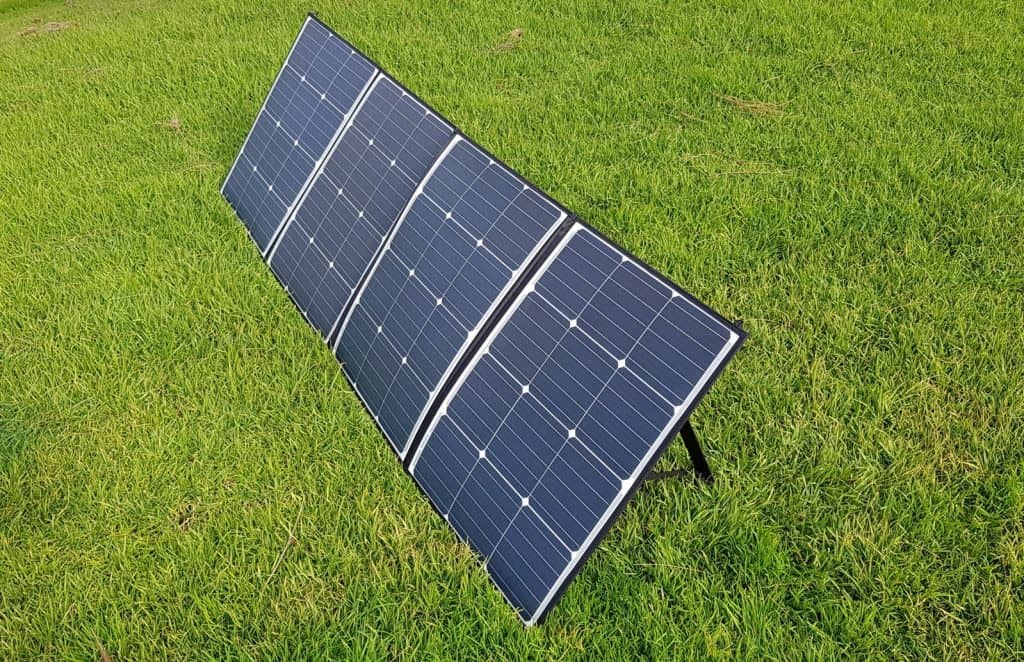 Small mobile solar panels are probably something that is really going to appeal to you as a tech nomad. You can now buy very inexpensive solar panel kits for charging laptops and mobile phones. It is one of the best investments that you can make before you set out on a camping trip. 
They are perfect for travelling in countries that have an above-average amount of sunshine hours. 
Another must-have for the discerning digital nomad is a cooling pad for your laptop. The temperature may be sweltering, but at least you can keep your laptop cool. 
Don't forget that electronic gear is easily affected by excess heat. That is not only true when it comes to laptops and phones. As we all know, digital nomads like to track more or less anything. If you are travelling around wearing your fitness tracker or watch, it may appreciate some downtime on a cooling pad when temperatures get excessive.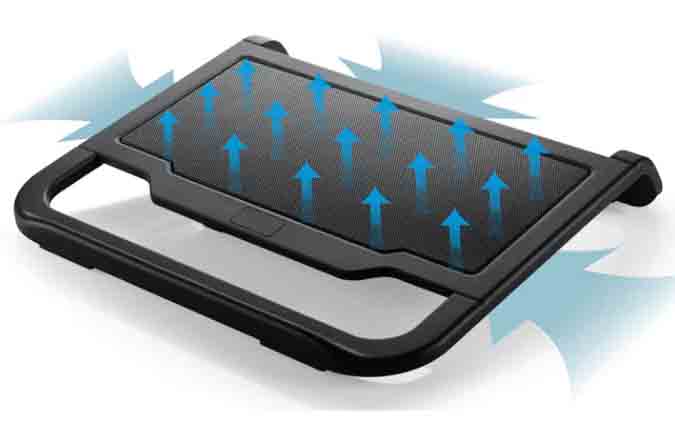 Finding It Hard to See Your Screen?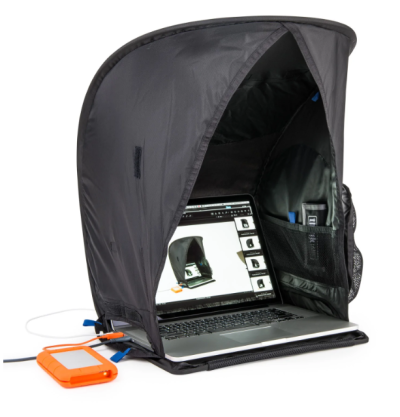 When the sun is blazing down, it is not easy to see your laptop screen. I think that we can all agree on that.
If you don't want to spend your time inside your camper or in your tent, you should invest in a laptop tent. Sounds mad, doesn't it?
But, it is anything but mad. A laptop tent is simply a small portable tent-like structure where you can place your laptop as you are working away.
You can choose between a rigid structure or opt for one looking like a tent. The beauty of a tent-like structure is that you can easily collàpse it once you have finished using it.
Getting Hold Of Your Money
Many digital nomads find banking a problem. Of course, there is always PayPal. The downside is that you can mainly use PayPal for paying for things online.
However, it would seem that PayPal is catching on. When you are a PayPal business user, you can now apply for a PayPal Mastercard. It is a physical card that gets sent to you in the post. PayPal MasterCard is increasingly being rolled out across the world. Before you set out on your trip, it is a good idea to find out if you are entitled to one.
Alternatively, you could find out about pre-paid debit or credit cards. Just make sure that your pre-paid card with a facility that allows you to add cash from your PayPal account or standard bank account.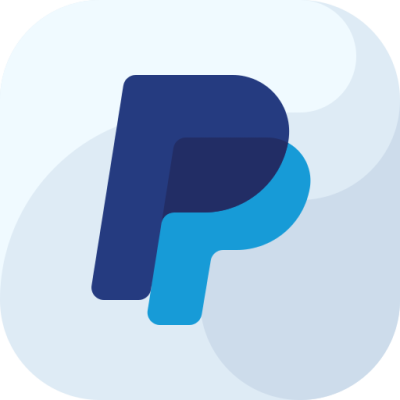 Final Thoughts
Travelling and camping as a digital nomad does not have to be complicated. Just like with everything else you do in life, it is all about planning ahead. Once you are on your travels, you are going to come across others doing the same thing. Sit down and have a few bevvies. Share your experiences and take the opportunity to learn from each other.