Are you planning to go on your first camping trip?
The idea of sitting around a fire and roasting marshmallows may seem inviting, but spending a night in the outdoors can be overwhelming, especially if you're a total beginner.
Here's the good news: Unlike other outdoor activities, camping doesn't require special skills or training — you just have to be prepared with the right gear and essentials.
Not sure where to start? Don't worry — we'll help you get familiar with camping basics and some helpful first time tips to get you on the right track.
Nothing beats getting closer to nature and relaxing while sitting around the campfire.
Camping has a great number of benefits for everyone, both young and old:
From campsites in the outback to beachside spots with sandy beaches — it's no secret that Australia has a lot to offer. And camping is one of the easiest and most convenient ways to enjoy the best of this sunny country — without having to empty out your wallet!
Camping is a great way to disconnect from technology and reconnect with nature.

Most campgrounds are located in remote areas where they don't have Wifi or cell signal, so it's a great chance for you to unplug and get away from digital screens.
Exploring the outdoors can help boost your mood and improve your self-esteem. Increased blood circulation to the brain and the release of "happy chemicals, like serotonin and endorphins, help contribute to this increased sense of well-being.
4. Increase Vitamin D Intake
Being outdoors means more exposure to the sun — and more sunlight allows for more absorption of vitamin D.

Vitamin D is an essential nutrient to the body that allows you to absorb calcium and phosphorus that strengthens bones and teeth.
5. Learn Basic Survival Skills
Camping requires you to rely on yourself and your companions to meet your basic needs. Pitching a tent, building a fire, and cooking your own food are all valuable survival skills.
Let's get to it! Here are some convenient tips for any first-time camper:
The first step is to figure out where you want to camp and if reservations are required.
Some campsites require at least a 6-month reservation. While there are those are on a first-come, first serve basis, you should still plan to arrive early to maximize your chances of getting a spot.
Researching your destination will also help you familiarize yourself with the available outdoor activities in the area — so you can plan your itinerary accordingly.
2. Check Their Guidelines
Camping guidelines differ by local council — so its always important to check online or with the local visitor information center.
For instance, camping in national parks or protected areas requires approval from either a park ranger or local council. Three of the most important rules to consider before heading out are:

Fire restrictions

Food storage regulations

Proper waste disposal
Because Australia is home to several cultural heritage sites, a local guide plays an important role in educating visitors about the local area and the importance of protecting it — including the proper way of disposing waste and how to respect wildlife endemic to the campsite.
4. Check the Weather Forecast
While it may not always be accurate, checking the weather forecast will give you a good idea of what to prepare for.

Apart from the clothes that you have to pack, weather can also have an impact on camping supplies and equipment you need to bring. For instance, if there's a chance of rain, it's a good idea to equip your tent with extra waterproof accessories like a rainfly or an extra awning.
To make sure you don't leave anything behind, it's always a good idea to create a proper camping checklist of all essentials — organized into different categories in order of importance, such as shelter, clothing, food, and first aid kits.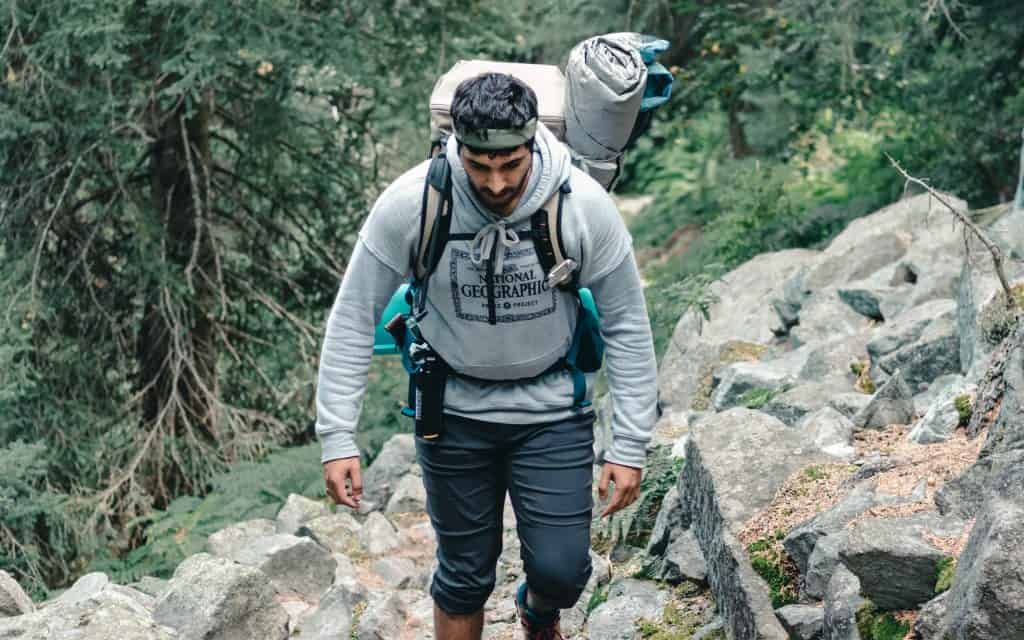 What to wear when camping
The proper attire can make or break your camping trip.

Here are a few clothing staples and essentials that you can wear no matter the season:
1. A practical, quick-drying base layer
These are clothes that will have most contact with your skin, so make sure that they are both comfortable and quick-drying.
Workout shirts make are a great choice because they are usually made of moisture-wicking fabric that will help regulate your body temperature. Avoid cotton shirts, as these absorb sweat and could weigh you down.
A proper jumper or hoodie will give you warmth and insulation during your camping trip.

A jumper with fleece lining will help preserve heat during colder months, while breathable sweaters will provide you with enough airflow during summer.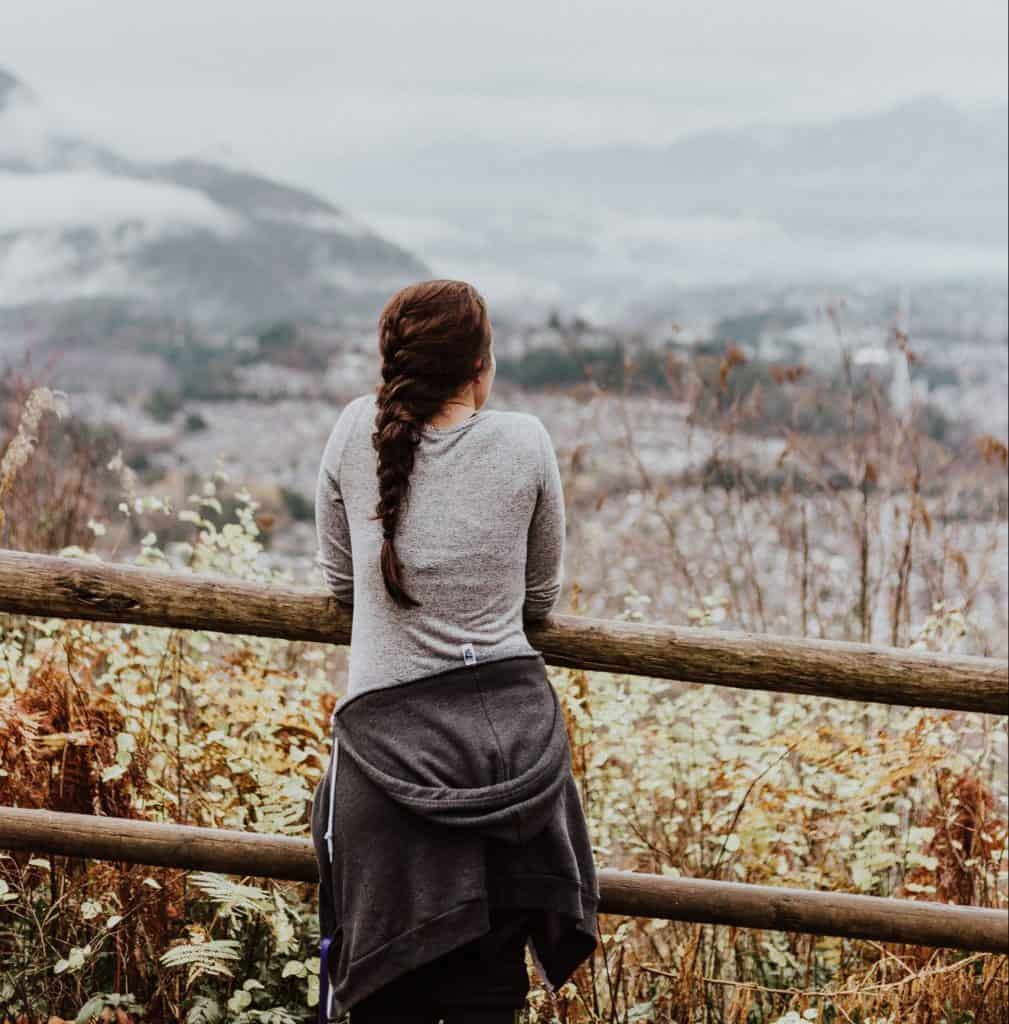 Your outerwear should consist of either a nylon jacket or any other lightweight jacket with a DWR (Durable Water Repellent) coating of some kind.
Rain or shine — this outerwear will help keep you safe from the elements while you enjoy the outdoors, and will also add an extra layer of protection from cuts and abrasions.
Your pants should be a combination of waterproof, durable, and flexible features.
Some of the most popular choices include tactical or cargo pants since they are lightweight and fast to dry. Avoid jeans that are too restricting. Instead, choose pants that have adjustable cord locks on the ankles to keep the bugs and insects away.
Wool hiking socks are a great option since they provide insulation and keep moisture away from your feet. For shoes, choose a pair of running or trail shoes with substantial foot cushioning and durable outsoles with enough grip to provide proper traction.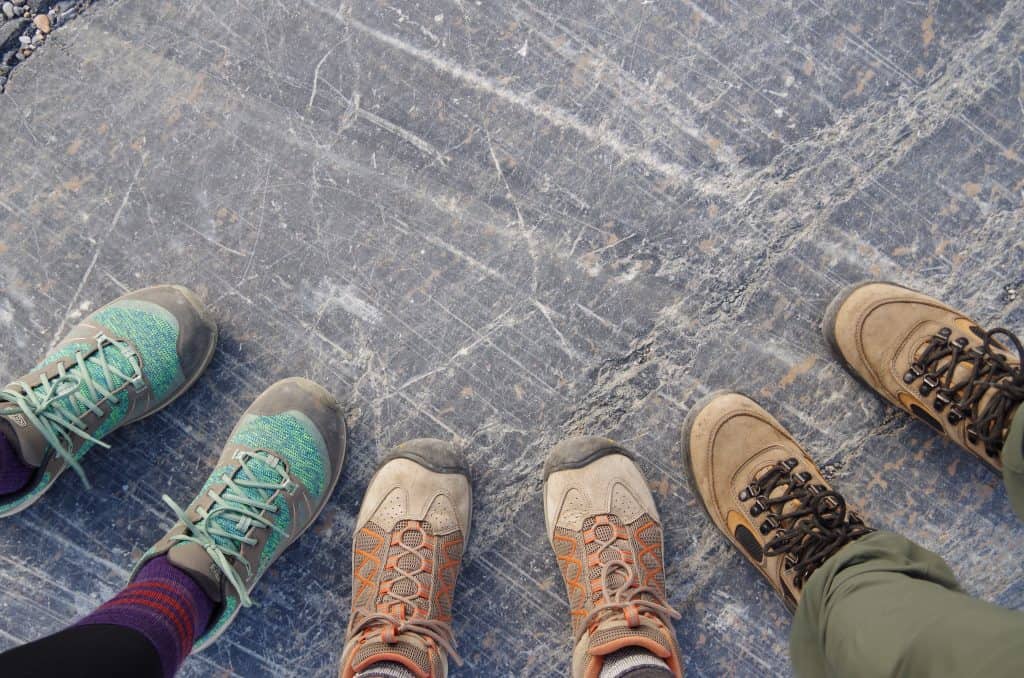 Aside from keeping hair away from your face as you set up camp, hats also add an important layer of protection against the sun and other elements.
Prepare your Camping gear
Camping gear means any kind of camping-related equipment — from tents to sleeping bags to portable stoves.
But why are these important?
When in the outdoors, a rule of thumb is to always prepare for the unpredictable — and camping gear keeps you prepared.
Camping gear also ensures your safety, especially when camping in remote areas with limited access to the civilized world. Bringing camping essentials like flashlights and first aid kits could just save the lives of you and your fellow campers.
Ready to head out? Here is our list of the essential camping gear that should always be included in your camping checklist:
A tent provides portable shelter on-the-go and gives you instant protection from the weather.
There are several popular types of tents to choose from:
Dome Tents — Most common type of tent and is known for its large interior. It comes with two poles criscrossed at a point to form its dome shape. This is a great all-weather tent as it usually comes with a waterproof outer layer
Ridge Tents — Known for their A-shaped frame and simple design, these tents are one of the lightest options and are great for backpacking.
Pop-up Tents — These tents are spring-loaded and pop into shape as soon as they are released from their bag. Inexpensive and incredibly easy to set up, these are the ideal choice for beginners who don't want to fuss over too many tools.
Sleeping materials play two important roles: cushioning and insulation.
Air pads — these are filled with air and usually requires the use of a pump. These are lightweight sleeping pads and you can customize the firmness of the pad by releasing or adding air
Self-inflating pads — these are a combination of open-cell foam insulation and air. It has opening valves that allow the foam to expand and bring in air automatically, usually designed for car camping since they roll up without folding.
Closed-cell camping mats — these are made of dense foam filed with tiny closed air cells so you don't need to worry about punctures or leaks.
Camping stoves are similar to your regular gas stoves — except these ones are a lightweight and portable version. These are great options for beginner since they are easy to ignite with just a match or lighter even in windy conditions. Aside from helping you cook food evenly, they also make a safer alternative to the traditional campfire.
A cooler is a large, insulate storage container. For overnight trips, these can be used to store ice and keep your beverages cold. For longer expeditions, they can also be used to keep your food safe from the elements and out of reach from animals roaming around the campsite.
There's nothing quite as relaxing as kicking back at the campsite after a long day of outdoor activities.
Camping chairs and tables will not only provide you with a comfortable sitting area, but will also be an extra space to put food and other camping equipment when not in use.
There are no streetlights when you're out in the wilderness, so it's always important to have an extra source of light.
Lanterns come in different type, including those with batteries and solar powered ones. Headlamps, on the other hand, are a convenient way to add light while still allowing campers to use their hands.
Roughing it up in the outdoors doesn't mean you have to live on canned food and biscuits alone.
Planning your meals ahead will not only help you stick to a budget, it will also guide you in making important considerations like dietary preferences and food allergies.
Regardless of the kind of food you prepare, here are some essential camp cooking must-haves:
Pantry staples — this includes cooking oil, salt and pepper, and other basic spices to give your food flavor.
Snack items — always choose non-perishable options with a long shelf-life, as well as snacks that are easy to eat out of the pack like jerky or trail mix.
Storage containers — plastic containers and zip bags will help you organize any prepped meals and also make them much easier to store away after. 
CONCLUSION:

If you've made it this far on our beginner's guide, then you're just about ready to embark on your first camping trip!

Just like any trip, it's important to plan ahead and always be prepared to get the most out of your next outdoor adventure. And as a sustainable camper, remember to leave no trace behind.