Camping is a great activity to share with friends and family. But planning can be difficult when your camping buddies can't find the time to escape their busy work days.

Don't wait for their schedules to open up — plan a solo camping trip instead.
Solo camping offers the solitude and peacefulness that a group trip simply cannot offer. This is especially true in Australia, where its coastal views, national parks, and superb weather make it one of the world's most premier camping destinations.
But being alone in the outdoors can be intimidating for beginners.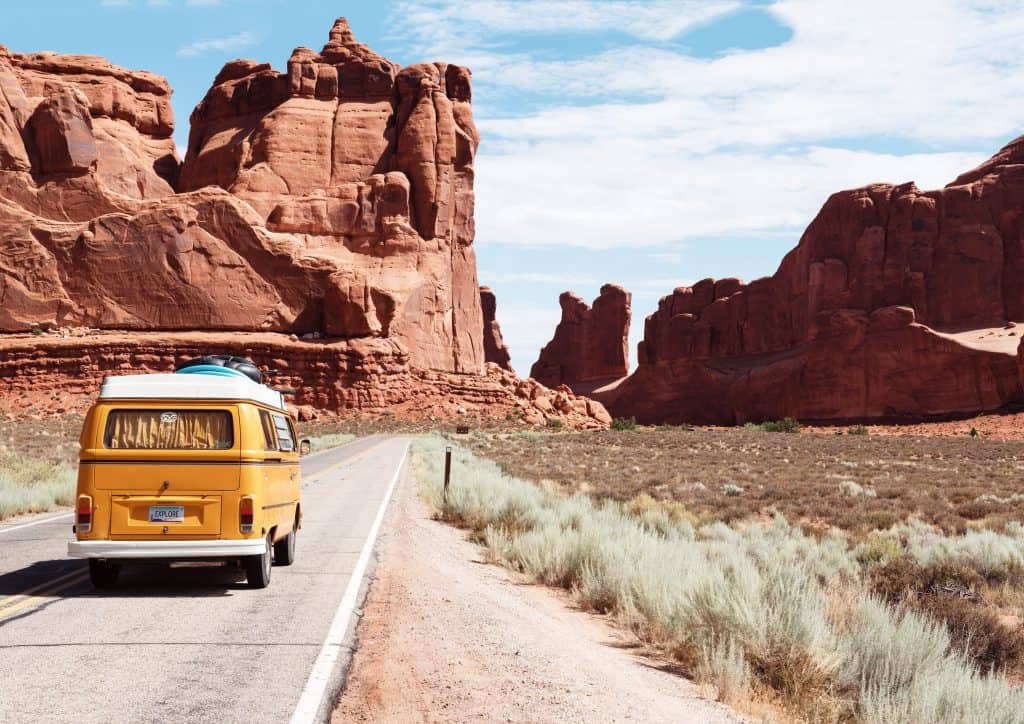 To get you started, here is our list of important tips, camping essentials and everything else you need to know to help kickstart your first solo camping adventure in Australia!
Is it safe to go camping alone?
The short answer is: Yes, solo camping is safe — but only if you know how to do it right!
Obviously, solo camping has its risks. There are extra safety precautions to consider when alone, as you have nobody else with you in case you forget something or need medical assistance.
And just like any other outdoor activity in Australia, adequate preparation is the best way to keep yourself safe.
HOW TO PREPARE FOR A SOLO CAMPING TRIP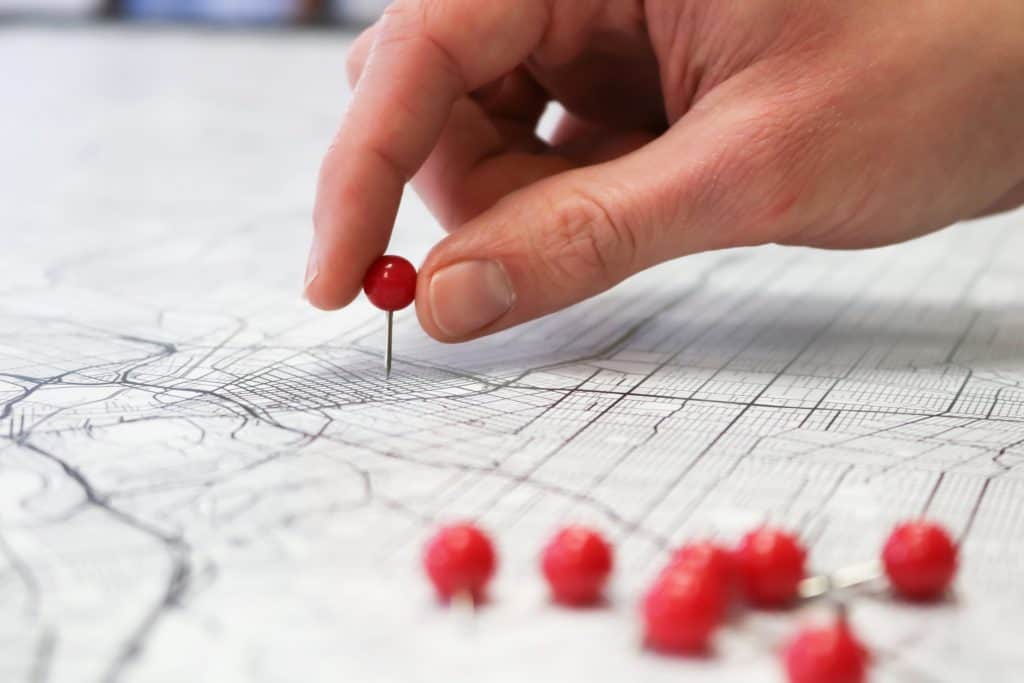 1. Know Your Campsite
The short answer is: Yes, solo camping is safe — but only if you know how to do it right!
Obviously, solo camping has its risks. There are extra safety precautions to consider when alone, as you have nobody else with you in case you forget something or need medical assistance.
And just like any other outdoor activity in Australia, adequate preparation is the best way to keep yourself safe.
2. Know Your Camping Purpose

Solo camping may be one of the best ways to spend some quality time with yourself and reflect, but some campers go into the outdoors alone for different reasons; like testing their limits, practising their survival skills, or getting close with Australia's unique landscapes.

Whatever it may be, identifying your camping purpose beforehand will help you better prepare your camping checklist and help you pack smart to avoid unnecessary equipment that could weigh you down.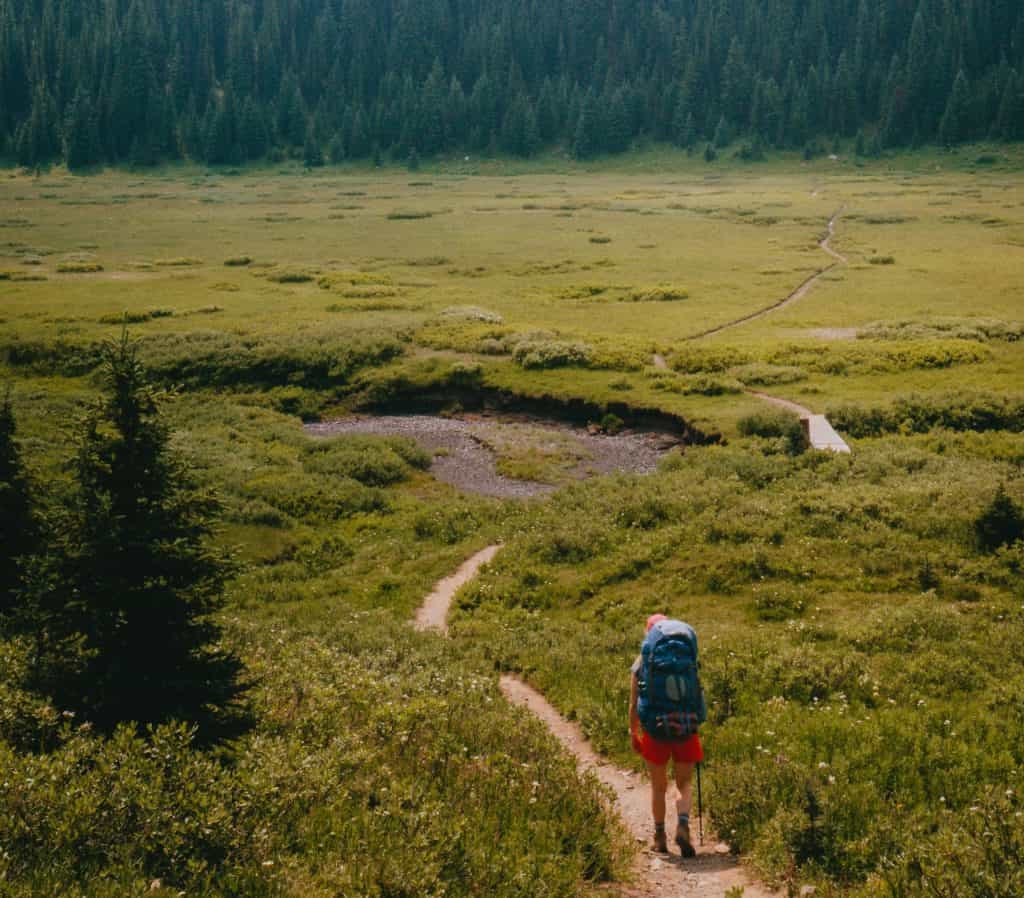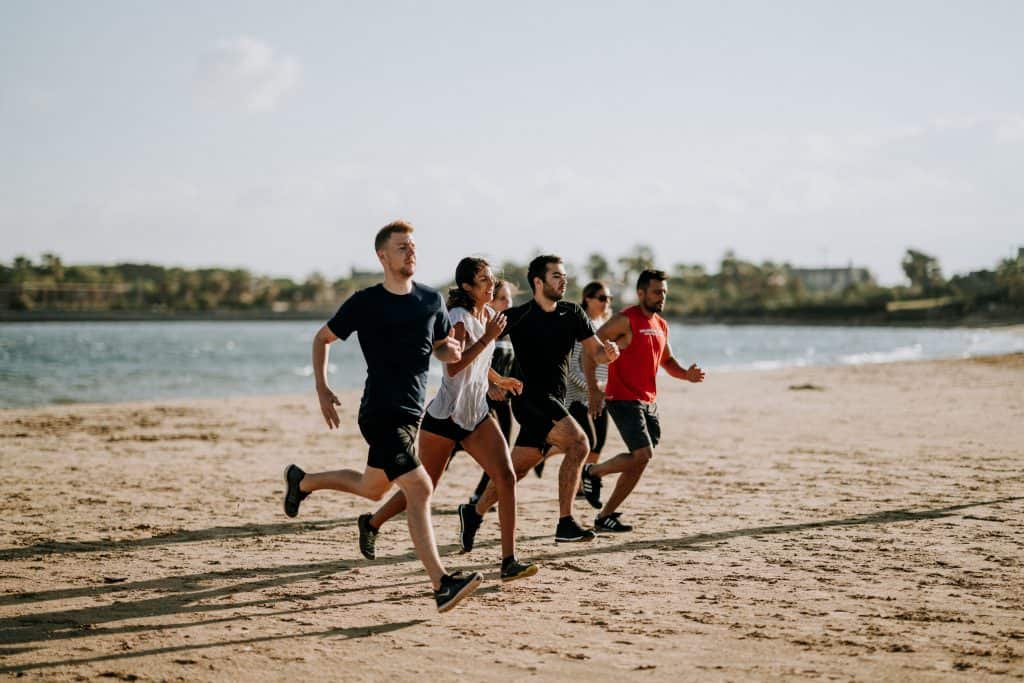 3. Prepare Yourself Physically

While camping may not be as high-intensity as other outdoor activities, it's important to at least improve on your body strength and endurance with light exercises. Additionally, you should also make sure you're getting the proper balance of carbohydrates, proteins, and fats before your trip.
But the most crucial physical preparation when solo camping is knowing basic camping skills, including:
Navigate using a compass and reading a topographic map

Forecast and plan for different weather scenarios

Pitch a tent and rainfly

Start a campfire

Find a clean water source

Safely handle wildfire and potential predators

Address injuries and understand basic first aid.
4. Prepare Yourself Mentally

Solo camping can be a scary experience, especially at night, where every noise you hear in the wile sounds louder when you're alone. Learn to come up with a strategy to cope with camping anxiety like a little pep talk, mantra or even a song — anything that will help keep you calm. Over time, you'll learn to recognize the sounds of the wild and your comfort level will only increase.

It's also important to practice fine-tuning your intuition. Listen to it the same way you listen to your body when you feel pain.

If you can, try getting advice and tips from others who have been to the campsite or area you're planning to go to. Experience is truly the best teacher.
1. Boost Confidence

Solo camping teaches you an important life skill: self-reliance.

When you're camping on your own, you have no one else to rely on. You'll have to learn to make decisions on your own and tackle any challenges or mishaps without help from anyone else.

Solo camping provides a safe space for you to naturally grow into your own identity. Learning basic survival skills is also an important part of becoming more self-sufficient, increasing overall confidence.

2. No Social Distractions

There is a certain freedom that comes with solo camping.

When camping with a group, people have their own expectations about the trip. As a result, you have to constantly make decisions with other people's needs in mind.

But when you're camping alone, you can do what you want, when you want! You can be on your own schedule with no one else to answer to. It's the perfect way to spend some quality time with yourself and be full in charge of your own adventure.

3. Increase Mental Toughness

Putting up a tent, starting a fire, cooking a meal — these are all activities that will help you realise you're much more capable than you might have given yourself credit for. At the end of the trip, you'll come away with a feeling of independence, increased problem solving skills, and self-confidence that carries over into your everyday life.

4. Focus To Connect With Nature

With native wildlife for company, lush rainforests, pristine coastlines, and stunning campgrounds surrounded by natural wonders — solo camping in Australia means you can get closer to some of the best that nature has to offer.

When solo camping, you're much quieter on your own than with other people. This means that you're less likely to scare off any nearby wildlife. Without the usual distractions that come with a group, this can lead to a heightened awareness and a deeper connection. So You're much more likely to notice and appreciate your surroundings.
Because you'll be on your own, make sure to make a categorised checklist of all your essentials before taking off. Here's a basic breakdown of what you might want to pack:
1. Map and Compass

A detailed topographic map of the area and a compass are the primary tools for navigation in the wilderness.

A compass helps you orient the map, identify land features, and locate your position. The ability to navigate using these essential items is a crucial skill, especially if you're planning to camp in more remote areas where cell reception is limited and in case your GPS device malfunctions.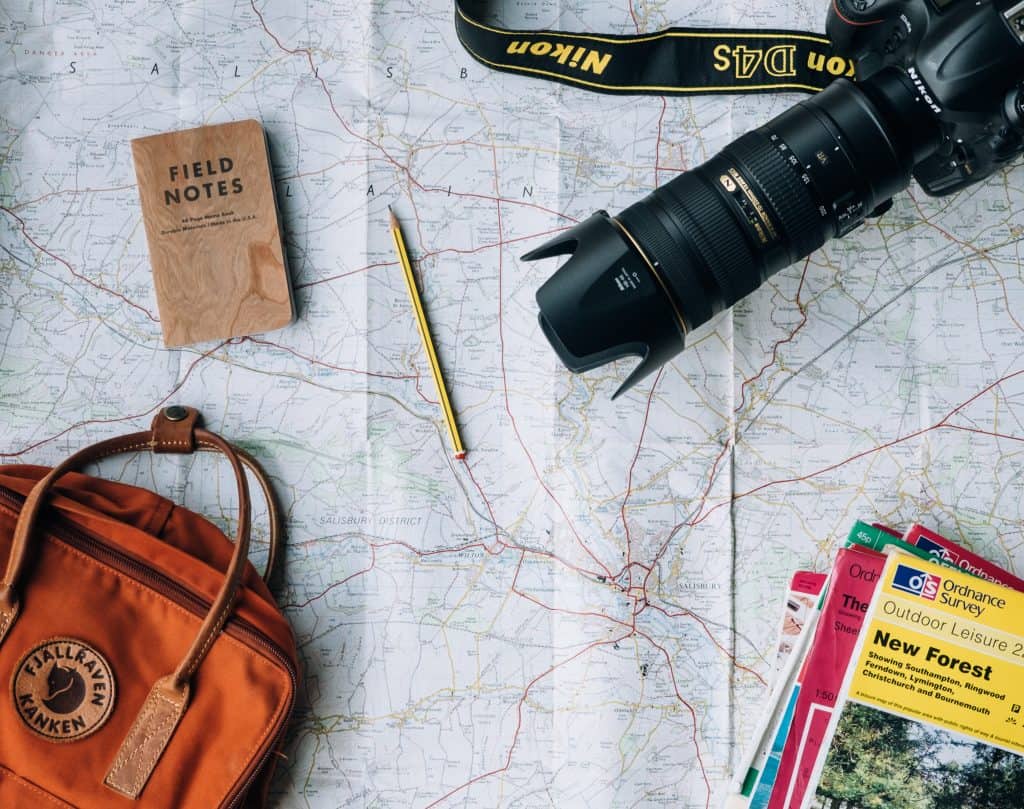 2. Phone

When solo camping, it's important to have your phone on hand just in case you need to call for help. You should also use it to send check-in messages to friends and family, and update them with your whereabouts and GPS location.

To make the best of your phone during your trip, download the apps you think you will need in the outdoors before you go. Think about practical uses like trail maps and survival guides.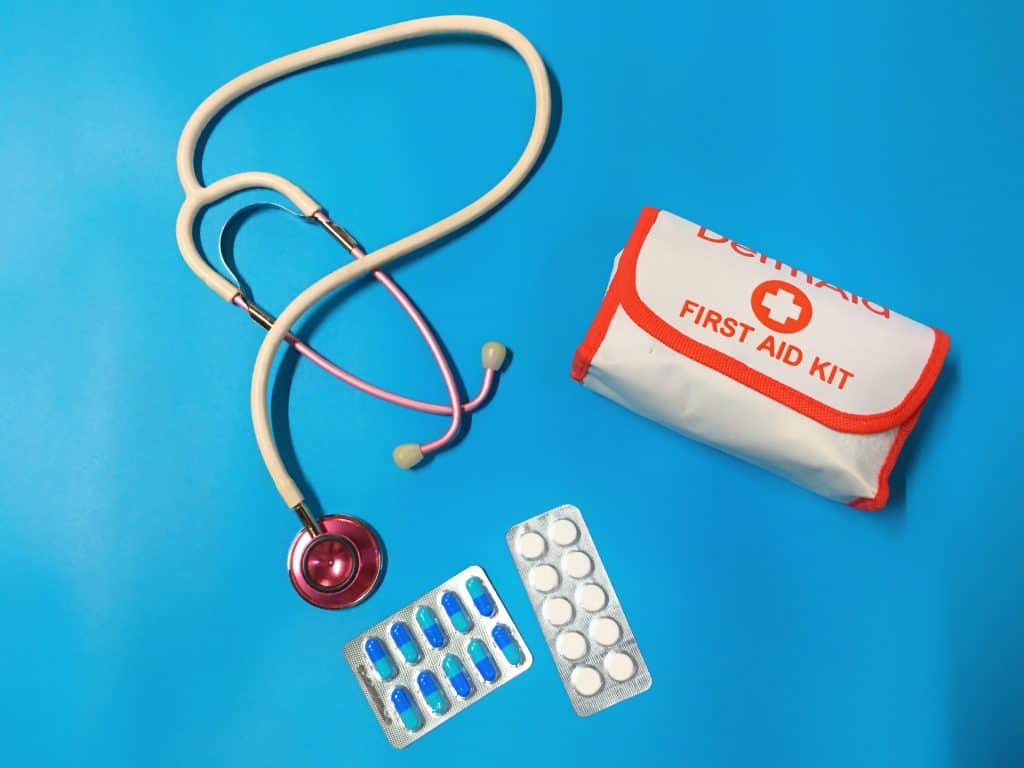 3. First Aid Kit

A well-stocked first aid kit is a must-have for every solo camper.

They help you treat ailments on the trail, thus minimising the risk of infection or injury severity. Since you'll be on your own in the wilderness, it's a good idea to enrol for a first aid course to properly understand how to use all items in the kit effectively.
According to the Australian Red Cross, a basic first aid kit checklist should include:
4. Tent
As your home away from home and refuge from the storm, you want your tent to be up to the task.
Here are few important factors to consider when choosing a solo camping tent:
Lightweight — Solo tents should weigh less than 1.5kg, since you'll be carrying the whole tent by yourself.
Ease to Install — with no one to help you set up, your tent should be simple to put up single-handedly.
Portable — the smaller the tent packs down, the less space it will take up in your pack.
Design — the best designs for solo camping are single-hoops and pyramids, as these have less poles and are sufficient enough to protect against the wind and insects.
5. Sleeping Materials
Choosing the right sleeping pads ensures you get a good night sleep in the outdoors.
Before you go out and buy one, here are some important factors to consider:
Comfort — sleeping pads should be at least two inches thick so they make sleeping on uneven ground less problematic.
Weight and Packed Size — remember that you'll be carrying all your gear yourself, so choose a pad that packs down small enough that it won't weigh you down.
Insulation — sleeping pads come with an R-value rating which is measured on a scale from 0 to 6. the higher the R-value, the warmer it will be.
6. Stove and Cookset

Since you'll be doing the cooking all on your own, you need a cook set that is easy to pack and has all the basic entry-level features.

Most camping stoves are made extra durable with stainless steel constructions and heavy-set burners that work well for mild, summer outings. But if you're camping during the winter or on higher altitudes, you'll need cookware and stoves that are designed to perform under these conditions.
7. Food and Water

Since you'll be camping alone, learn to portion your food and ration your water carefully. Opt for food that you can heat over the stove, as it will help warm you up at night. For snacks, choose something you can eat out of the bag like trail mix packs with nuts to give you a bit of extra energy on-the-go.

If you spend the day hiking or doing other outdoor activities, you will want to minimise your cooking and prep time — so choose food that is easy to prepare and cook, like dehydrated food or boil-in-the-bag type meals.
8. Outdoor Jackets and Extra Shirts

Because you'll be relying on yourself to keep warm, it's important to pack enough extra clothing.

Choose extra shirts that are easy to layer on top of each other, so that it's easier to add or remove any of the garments based on how the temperature fluctuates.

When choosing a jacket, the trick is to find something that blocks moisture from getting in, but also allows enough airflow for humidity to escape.
9. Utensils
Aside from the basic kitchen stove, here are some other accessories to include in your camping kitchen:
Tongs, ladles, spatulas, big spoons and knives

Cooler

Cutting board

Insulated mugs, thermoses or insulating covers for pots

Extra fuel and matches or lighters

Spices and condiments

Dishcloths and scrubbing sponges
ESSENTIAL SOLO CAMPING TIPS
Check and re-check your camping checklist.

This is to ensure that you aren't leaving anything behind.

Plan your route.

Research the trails, get a good map of the camping area, and familiarise yourself with the landmarks.

Share your schedule and itinerary with someone.

For your safety, you should always inform a family member or close friend where you plant to go and for how long. Remember to make regular check-ins.

Pack light.

Your camping buddies won't be there to help you carry your camping gear.

Always bring more water than you could possible think you will need.

There's nothing worse than falling short on water when solo camping

Check the weather.

Keep on monitoring the latest forecast until the end of your trip.

Choose a spot where there is some mobile phone service.

Or at least get a signal a short walk from your campsite.

If you're a beginner, choose a spot close to your home or one that's familiar.

The further you go, the less likely it is to find help in case of an emergency.

Avoid elevated areas or near cliffs.

Look for campsites on flat and even terrains with no presence of wild predators and poisonous plants.

If you're camping in national parks, ask for the park ranger's number.

It's their job to watch over the campers and are your fist point of contact if you need help.

Locate a nearby water source.

Make your base camp specifically where an existing water source is located.

If you're planning to camp near a local preserved park or natural area, ask for a local guide.

They play an important role in educating visitors about the local area.

Leave nothing behind.

As a sustainable solo camper, practice proper waste disposal and always maintain a clean campsite.
TAKEAWAYS
Camping alone in Australia might sound intimidating, but if you take all the necessary precautions and preparations, it's an incredibly rewarding and fulfilling outdoor adventure.
Follow these tips to ensure your first solo camping trip goes smoothly, and you'll be hooked!